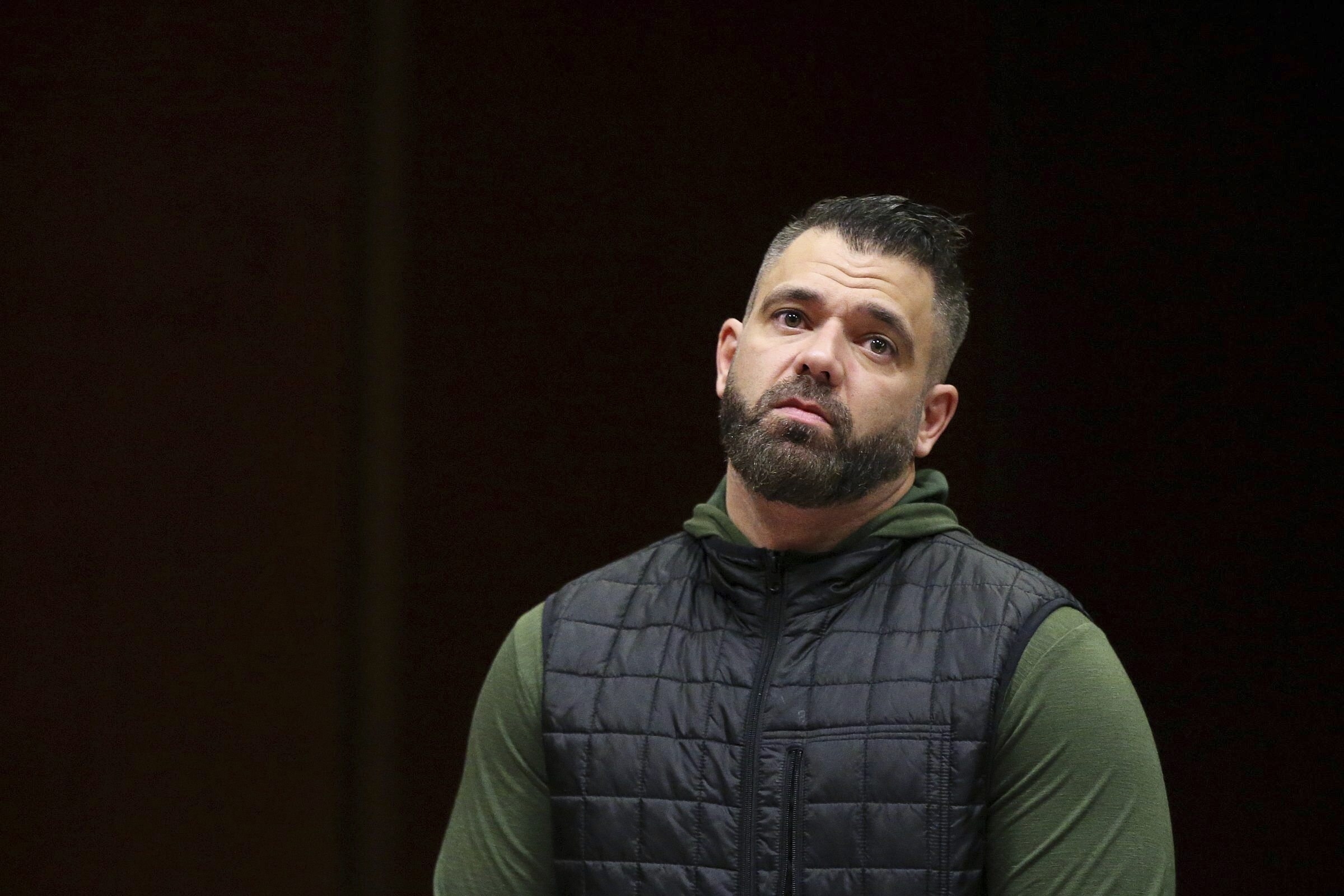 Mark D'Amico, who with his girlfriend and a homeless man concocted a viral, heartwarming, and completely fake story about a homeless man giving a woman his last $20 to help her with car trouble, pleaded guilty for his part in the scam, prosecutors said Friday.
The scheme raised more than $400,000 via GoFundMe in 2017 after the story spread on social media and got picked up by news outlets across the country, including BuzzFeed News.
D'Amico's girlfriend, Katelyn McClure, had said Johnny Bobbitt Jr., gave her $20 after she ran out of gas on Interstate 95, and the false feel-good story got more than 14,000 to donate to the crowdfunding campaign.
The money, the couple said in the crowdfunding campaign, was supposed to go to Bobbitt for a place to stay.
But the entire story began to unravel after Bobbitt said he couldn't get access to the hundreds of thousands of dollars raised by the couple.
Bobbitt sued McClure and D'Amico, and it was later revealed the entire story had been a scam all three had agreed to pull off.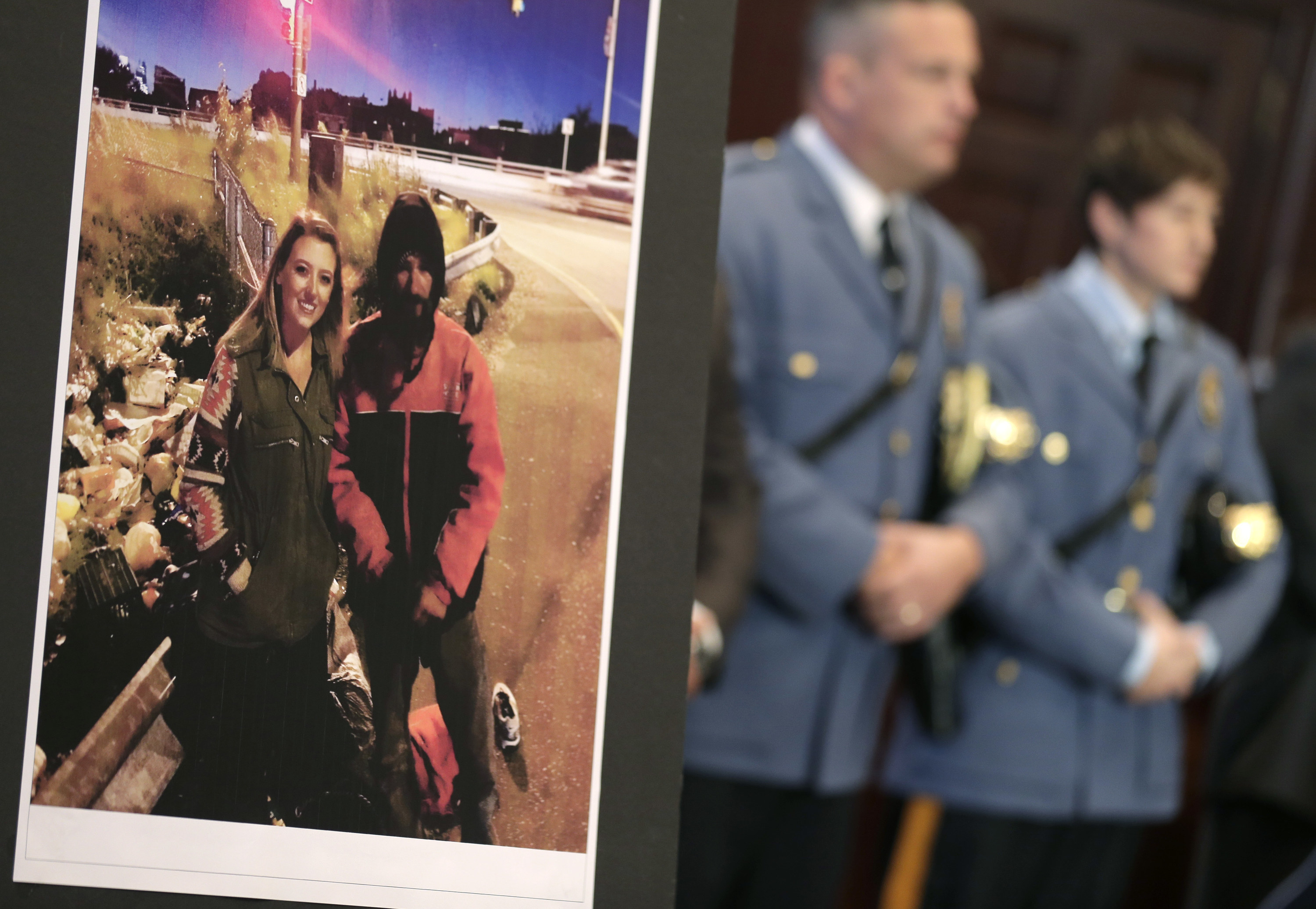 A picture of Katelyn McClure and Johnny Bobbitt Jr. is displayed during a news conference.
Instead of handing the money over to Bobbitt, prosecutors said the couple spent the money on a BMW, a New Year's trip to Las Vegas, gambling, Louis Vuitton bags, and a helicopter ride over Grand Canyon.
Bobbitt pleaded guilty in March to conspiracy to commit theft by deception. McClure pleaded guilty in April to a second-degree charge of theft by deception. She has yet to be sentenced.
D'Amico, who is the last one to plead guilty for his role in the scheme, agreed to a five-year term in New Jersey state prison and to make full restitution to GoFundMe and the donors — "the true victims in this case," prosecutors said.
"We are pleased that this defendant accepted responsibility for his role in this scam," Burlington County Prosecutor Scott Coffina said in a statement.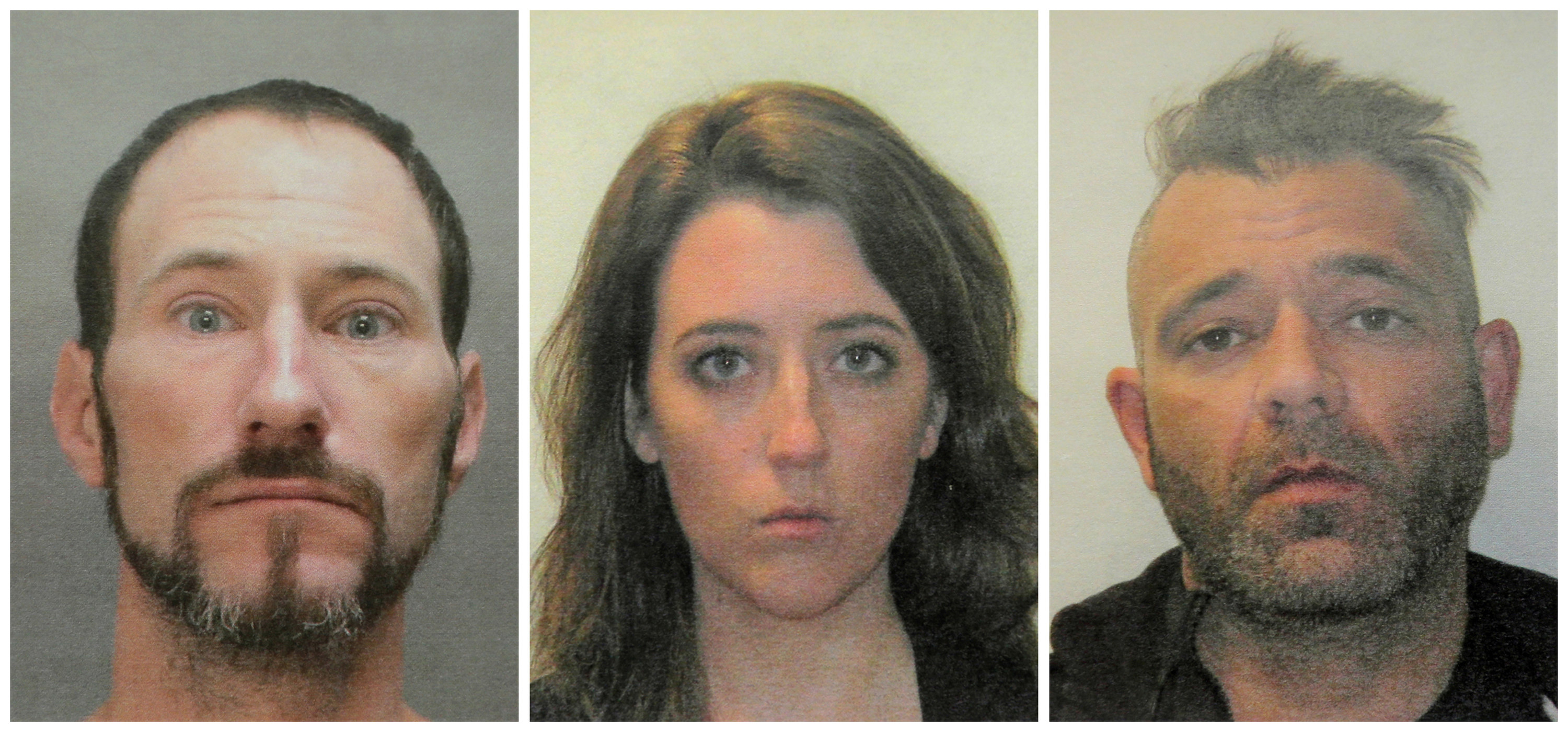 From left: Johnny Bobbitt, Katelyn McClure, and Mark D'Amico.
As part of their plea agreements, both D'Amico and McClure have agreed to pay back $402,706.
According to prosecutors, all of the money that was raised was spent by the couple within a few months.
D'Amico is scheduled to be sentenced on April 24.
"Do your research," Coffina said in the statement referring to future donor causes. "Make sure you are donating to a worthwhile cause."
More on this
GoFundMe Has Refunded More Than $400,000 To People Who Donated To The Viral Homeless Scam

Michelle Broder Van Dyke · Dec. 25, 2018

GoFundMe Said It Is "Committed" To Ensuring A Homeless Man Gets All The Money Raised For Him

Lauren Strapagiel · Sept. 6, 2018

This Homeless Man Says He Can't Access Thousands Of Dollars Raised For Him On GoFundMe

Lauren Strapagiel · Aug. 24, 2018
Salvador Hernandez is a reporter for BuzzFeed News and is based in Los Angeles.

Contact Salvador Hernandez at [email protected]

Got a confidential tip? Submit it here.
Source: Read Full Article