If 2020 taught us anything, it's that anything can happen. And that applied to footwear, too: no-one expected Crocs to have such a huge year, nor did we think that a relative underdog like New Balance would dominate the sneaker industry and leave Nike and adidas in its dust. 
Another thing we learned last year was how, with the support of communities and social media, a brand can truly breakthrough and become a household name. We saw it in a multitude of industries — Original Rose for home decor, notwoways in the sneaker world, Megan Thee Stallion thanks to TikTok, and these designers who are pushing creative boundaries. 
What's more, it's a prime moment for an up-and-comer to disrupt the sneaker market. Admit it: other than a handful of significant collaborations, most of the sneaker giants didn't deliver much in terms of excitement with new products last year. It was the emerging labels that pushed design and sustainability innovations, challenged stereotypes and pathed the way for a new kind of consumerism (but more on that later). 
New sneaker brands are no longer one-hit wonders, they are coming together with sustainability goals, humanitarian initiatives and support bubbles to change the industry they operate in for the better. Brands such as notwoways, Virón, SCRY™ Lab, Good News and Roscomar are all very different, but combined they're tackling the conglomerates, one step at a time. Read on to find out how they're going to dominate 2021. 1 of 2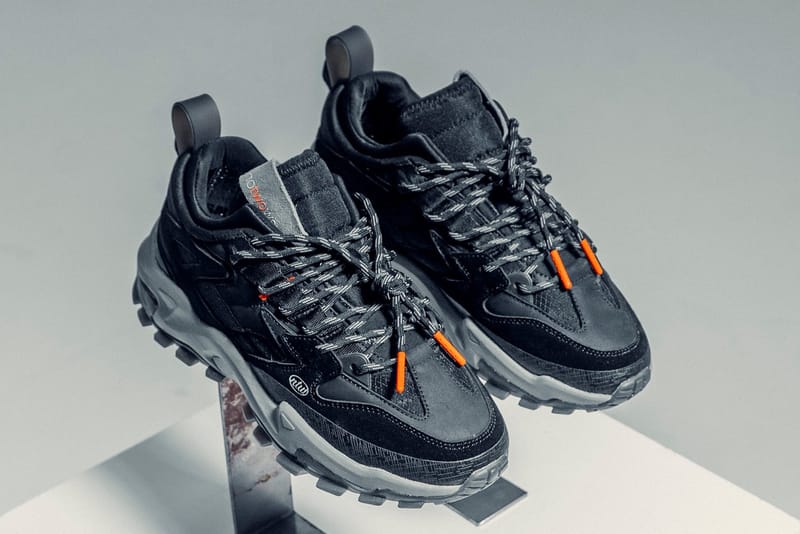 Notwoways2 of 2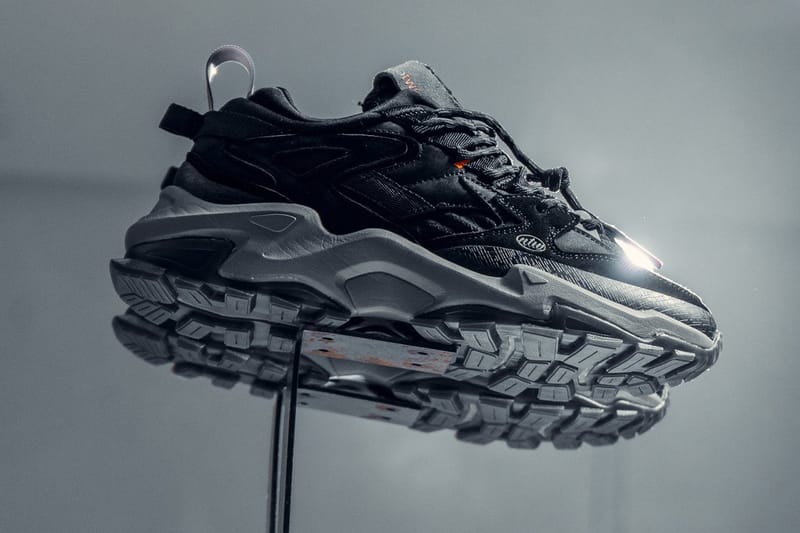 Notwoways
How does an emerging sneaker brand compete against the giants?
notwoways: (Callum McGinley) The objective is to compete in certain ways, in terms of design, comfort, value for money, but it's hard to compare ourselves to these big brands because they have so many people working on them. We want to coexist alongside these brands and not really replace them by any means, the feedback we've got so far is great. I think we understand that we're on a journey, we're not here to take over just yet. 
(Rockwell Princeley Daroen) Sneakerheads will buy what they want. As a designer, your goal is to feed into one of these channels, so if you can do that I'd definitely say that your design will be successful and I hope we can continue to do that.
Virón: Like politics, you have old-time parties but you also have grassroots movements. You saw it in Georgia, that grassroots movement was probably one of the reasons why Biden got elected. In a similar way, we see ourselves as part of a grassroots movement in the industry of young emerging brands who just refuse to work in old ways. The good thing is that if you're a small brand you're more flexible. 
We don't see ourselves as David versus Goliath, but rather a lot of small brands together trying to make a change, ultimately with big brands understanding that in order to stay relevant they need to change as well. 
"There's a lot of people out there shouting but [they] aren't doing much."
SCRY™ Lab: Competing against others is never the objective. Instead of positioning SCRY™ as a designer brand or even a sneaker brand, SCRY™ is an experimental footwear lab. I am excited about taking footwear as the medium for prototyping all types of potential future opportunities for the industry, which is still unknown.
Our first project — SCRY™ Shuttle Beta — started an entirely new category, "fully digitalized footwear" that was created under our core framework "Digital Embryo". It shortens the manufacturing cycle of footwear to two weeks, and it can be manufactured completely on demand. It took me almost two years to develop the know-how between the transition from a complected digital design model to a pair of actually wearable additive manufactured shoes.1 of 2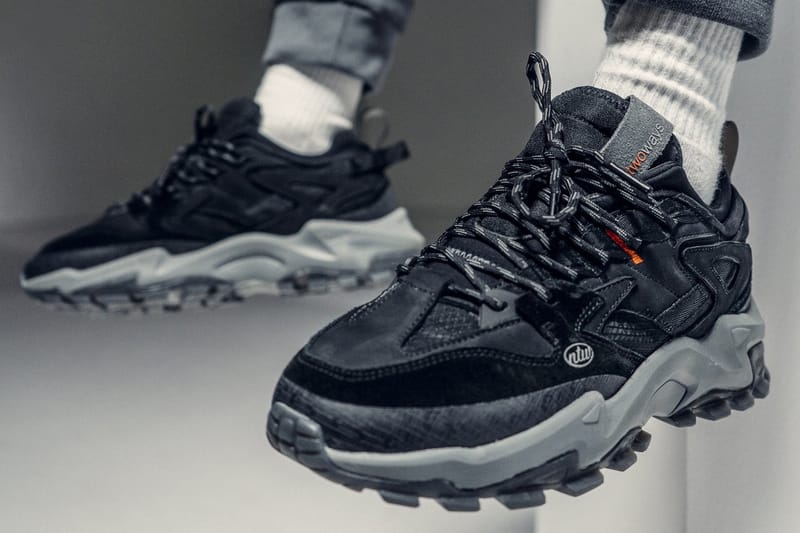 Notwoways2 of 2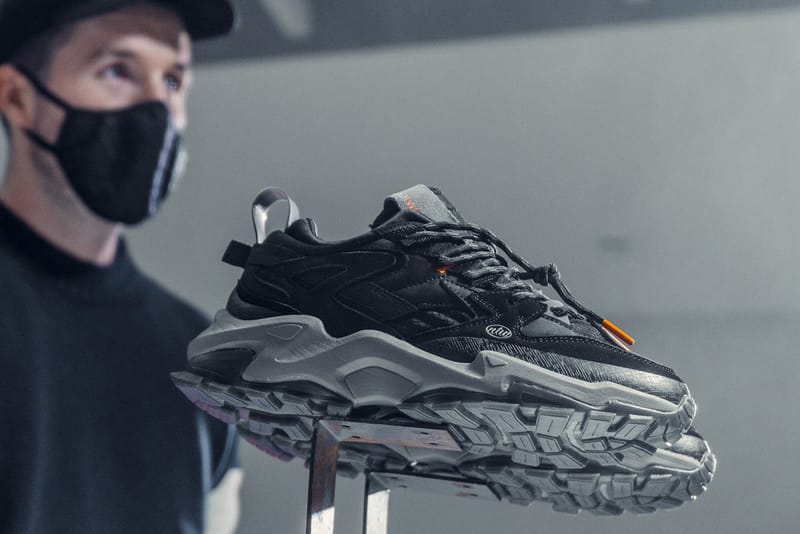 Notwoways
Good News: We're not fussed about competing with anyone, or at least the bigger guys. We're on our own journey. We want to create a brand that people can relate to, but is also a reflection of our personalities and values as human beings, and create something fun and fresh that has a positive tone of voice. We put our positive ethos before profit.
Rather than use the word "compete," we want to work with and alongside the giants to help create a positive change in the industry — the world needs unity now in all aspects, rather than competing against each other for financial gain. 
What are you doing to be more sustainable?
notwoways: (Rocky) It's something that we've focused on since the beginning, and we're developing as we speak. Personally, I'm fed up with brands that are using vegan leather uppers and a small recycled detail and they label it as 100 percent vegan friendly. It's a bit dishonest. At the same time, vegan materials are often made with plastics that aren't very durable, they'll last a few months, so I find myself buying more of these pairs than you would a normal pair of shoes. The other thing I discussed with Callum is to not market our shoes as sustainable so our consumers would buy into a sustainable product without knowing.
(Callum) At the moment our shoes are about 70 percent sustainable, so imagine we can come out and say, "For the last year you've been wearing a sustainable shoe, it wasn't that hard, was it?" There's a lot of people out there shouting but aren't doing much, but we've been doing it from the start. If we can implement that, it might make more of a difference than just shoving it down people's throats. We all know it, just very few people do it. 1 of 2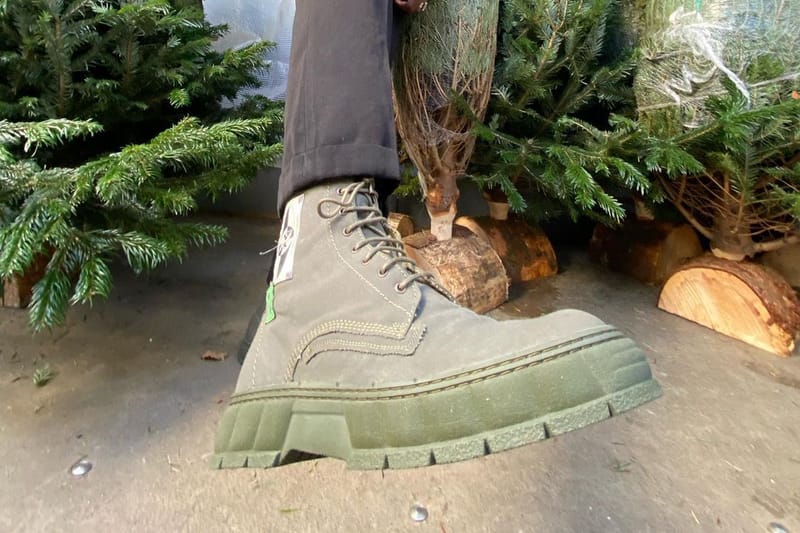 Virón2 of 2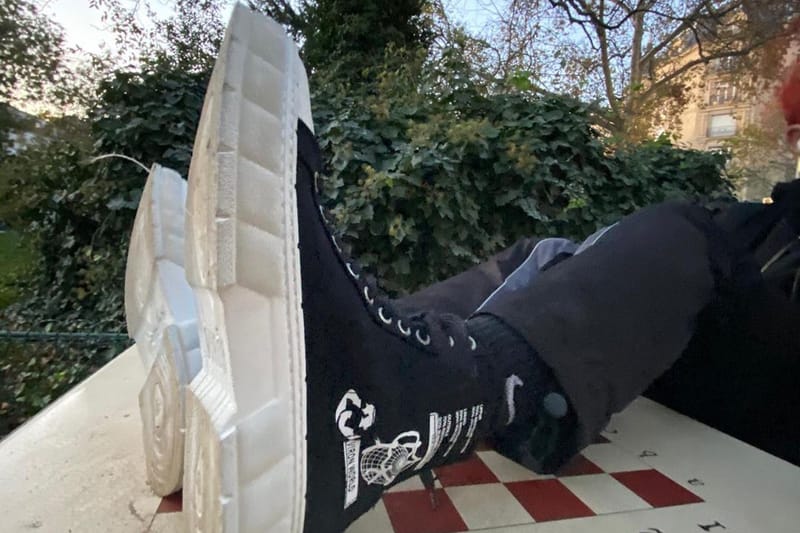 Virón
Virón: We have a couple of pillars, but most importantly everything is plant-based. The animal agriculture industry is the second largest polluter in the world — although leather alternatives are not perfect and the epi-leather that we use has certain characteristics that need improvement, in the future you cannot scale the animal industry in order to become sustainable. We try to avoid virgin materials, we don't use canvas, and we use recycled cotton. Our soles are made from recycled rubber, and our shoe boxes are made from recycled cardboard, which are designed to function as shipping boxes so there's no double packaging. 
Our next collaboration is with a jeans brand where we've upcycled deadstock jeans. We're still trying to figure it out with eyelets and laces, but the big parts are recycled or, if it's leather it's not vegan because it's basically what we call PU leather, which is fossil oil-based plastic. It becomes a moral point of view, do you want to buy into animal skin or plastic?
SCRY™ Lab: I started off my research two years ago by exploring a more sustainable way to design and manufacture in the footwear industry. One pain point is the difficulty of recycling. Traditional shoes were assembled and glued by different parts, which slows down the pathway for recycling.
In my opinion, a sustainable footwear industry is a complex issue, because it involves not only the brand side and production factories, but also consumer-level issues such as fast fashion culture. For example, the fast iterative trend makes consumers buy new shoes quickly and constantly. But if we only talk about the sustainability of the production level, then the material and energy waste, the sustainability of the material itself, product surplus, recycling difficulties should be the main concerns. I'm more concerned about the streamlining of the shoemaking process. 1 of 4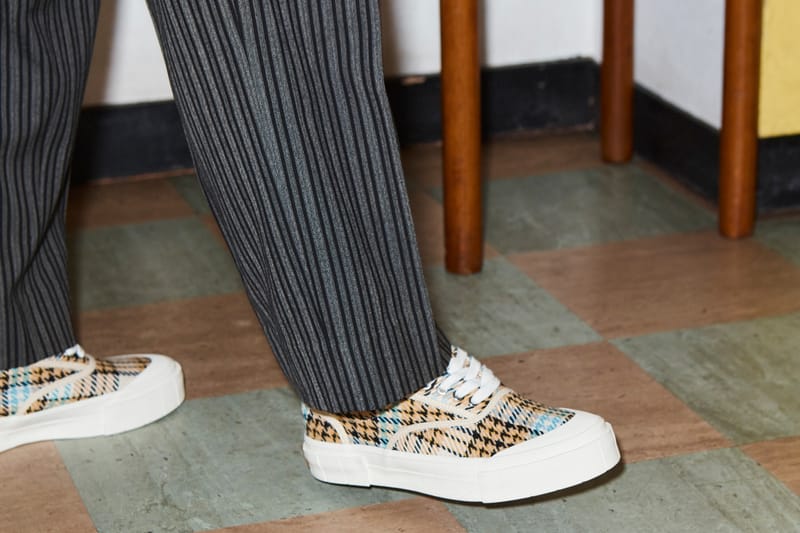 Good News2 of 4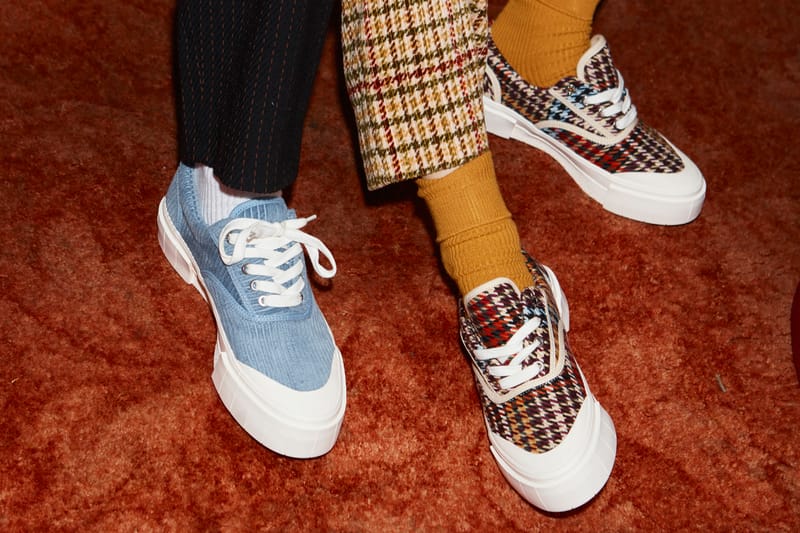 Good News3 of 4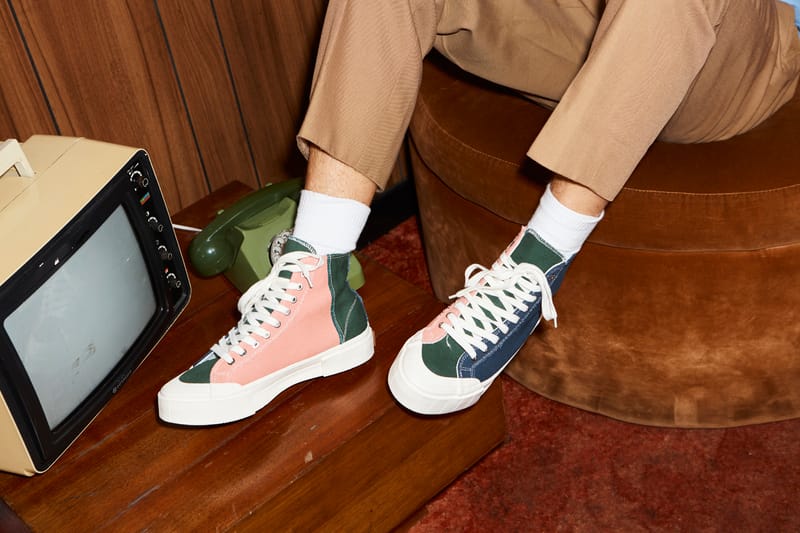 Good News4 of 4
Good News
Good News: From day one our mission statement is to create a platform we can use to promote a healthy planet, but also to give back. [The footwear] industry is quite a damaging industry to be in. It's always been our aim to not admit we're perfect, no one is, but we improve each season. We always strive to improve the environmental and sustainability of each product by decreasing the carbon chemical footprint.
As of November 2020, we became carbon neutral as a business and we collaborated with companies to plant and restore trees, and we reduced our water output at factory level. We have our own charity called Good Luck Shoes Project, we give our old stock to immigration centers throughout Europe and we've gifted about 3,000 pairs to refugees mainly in Italy and Greece. We also sent 300 pairs to an Ethiopian medical project mainly for women who have to trek miles to the nearest clinic as they have no shoes.
Again, we're trying to create a circular economy and limit the amount of waste. The dyes in our shoes are vegetable or plant dyes, GOTS is used for our organic cotton, soles are 20 percent recycled car tire rubber and 80 percent natural rubber, glue is eco-glue and water-based, and our footbeds are recycled gym mats. It's an ongoing process.
"We don't see ourselves as David versus Goliath, but rather a lot of small brands together trying to make a change."
Roscomar: We provide footwear material compositions and our carbon footprint. A lot of brands, particularly early-stage ones, pick their manufacturing partners to source the materials for their product, and you don't really know where that's coming from. We're involved in picking every sub-supplier we work with, and we also hired a third-party environmental consulting agency who worked alongside us to identify [everything] from scratch. [We use] innovative materials such as sugar canes for soles, or Tencel for uppers.
Why is it time for the big names to take a back seat?
notwoways: (Callum) It's time for them to step back "for the love of shoes," but competition is healthy. I don't think that big brands are going to stand in anyone's way. Personally, being a YouTuber of ten years now with almost four million subscribers, imagine if I refused to work with smaller creators or take inspiration from them or wanted them all to go — the ecosystem wouldn't thrive. I think it's the same in every industry. But personally, I've taken a lot of inspiration from smaller brands, and I'd love to see the same as the small fish in a big industry. 
2020 was pretty dire and it was pretty hard to start a business during that time. My goal along the way was to inspire people to start that business, to do that thing they've been leaving to the side. So, step aside for the love of shoes, for innovation and so on.1 of 2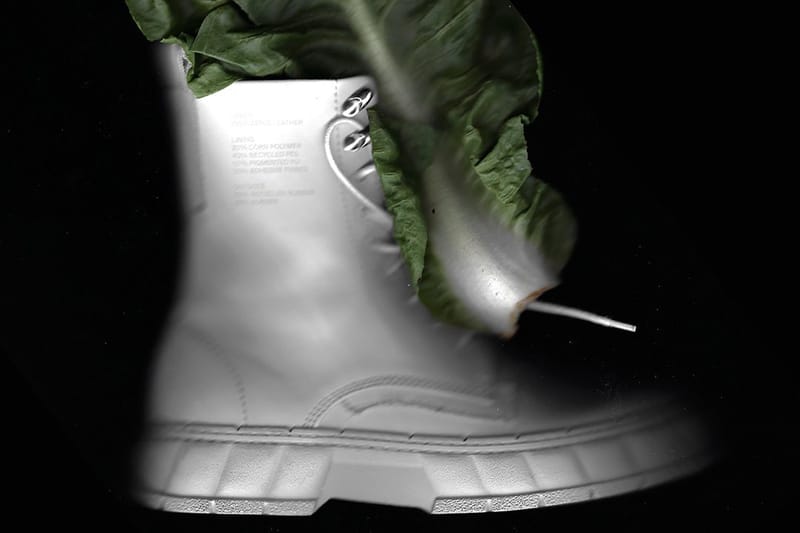 Virón2 of 2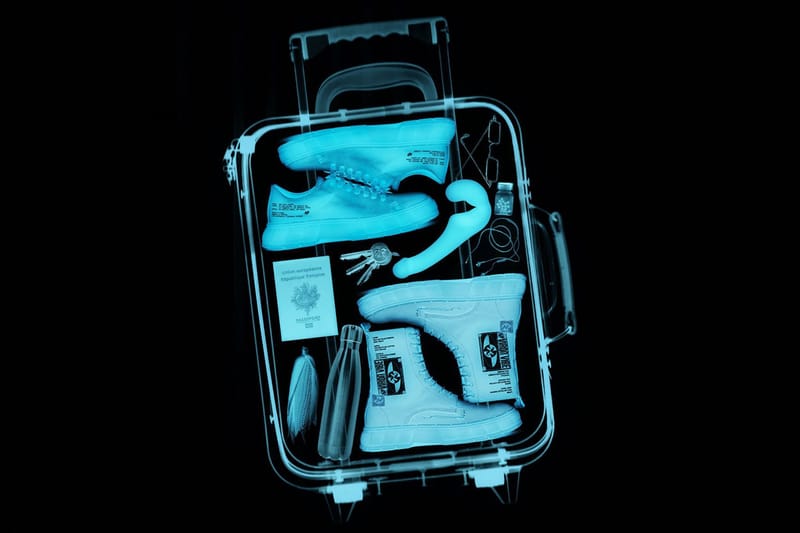 Virón
Virón: I have mixed feelings about it because if you compare clothing to footwear, it's different. Small clothing brands are often the ones that develop new techniques and materials, in footwear, new technologies require so much capital that we need the big brands in order to do it. 
From a technical point of view, bigger brands need to be held accountable to find more responsible ways as they're the one with the necessary means. On driving a message, if I compare it with politics again, it's time to give smaller brands a voice and for them to unify. Ten years ago it was a no-go for big brands to have a political opinion, now, all the young people expect everyone to have an opinion on things — a brand like Nike, Patagonia, or Ben & Jerry's always did this, they still do it often and credibly, so I don't mind these brands to still be vocal and be an ally on all of these topics. Some brands that don't have these values in them feel very fake if they suddenly become opinionated, and in this case, I'd recommend they reflect on themselves.
Good News: The industry is now firmly in the spotlight in terms of ethical impact, in amongst the havoc and misery COVID-19 has caused and what's going on in the world, it has created a temporary off button for consumerism. We've seen a big spike in our e-com due to everyone being at home and having more time to think and research conscious brands.
Companies that choose to ignore thinking about climate change aren't going to exist for much longer or will fall behind. This allows emerging brands to come through and set their values and sustainability goals from the start with transparency, while big names have to work backward.1 of 4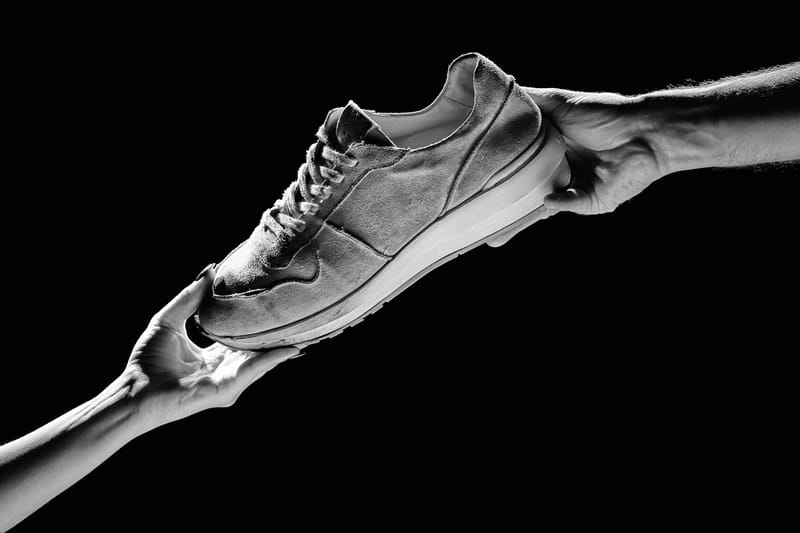 Roscomar2 of 4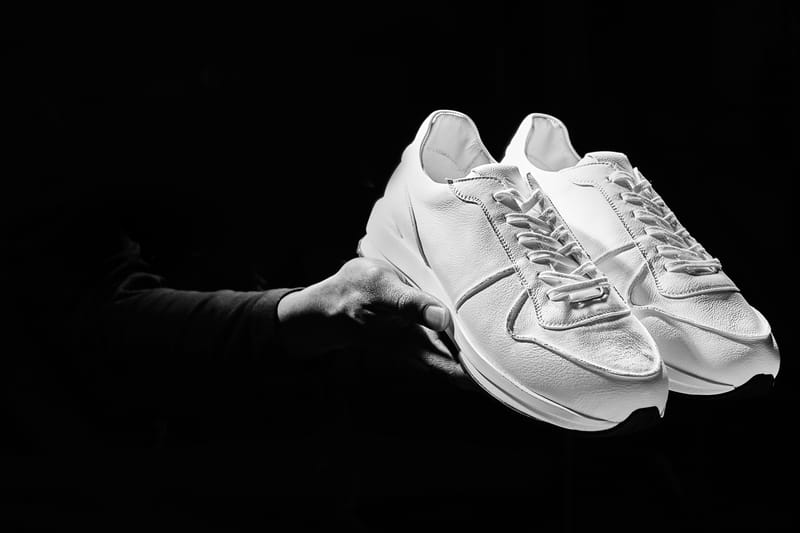 Roscomar3 of 4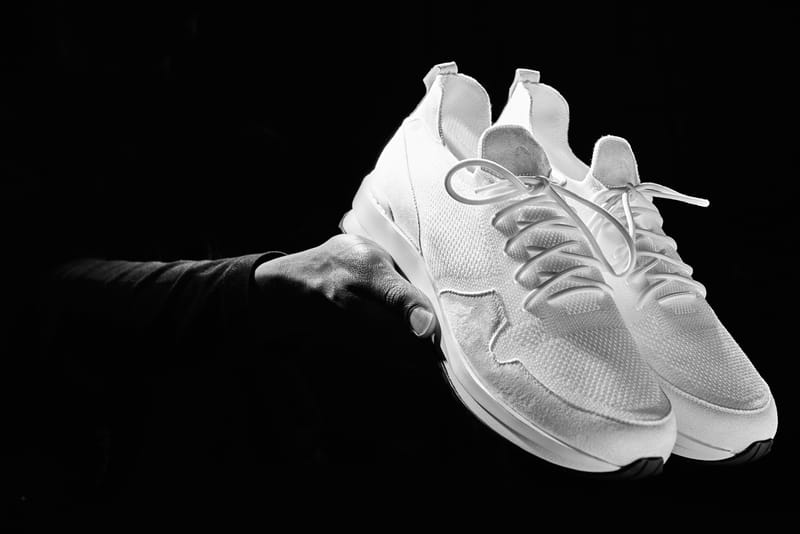 Roscomar4 of 4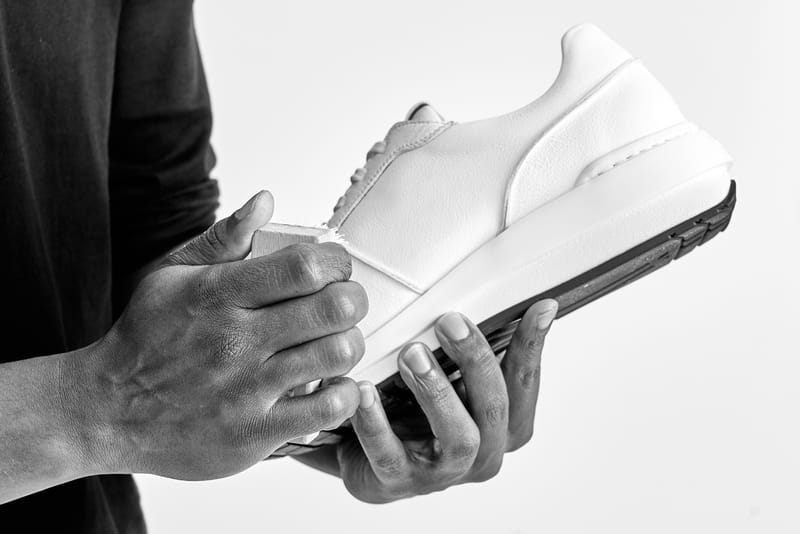 Roscomar
Roscomar: Big brands will (and do) partner with small brands, adidas is perhaps the most prolific in doing this and working with relatively unknown designers. It's mostly trend or pop-culture driven as supposed to sustainability innovation, but that's fine, there are tonnes of brands in that category and we have to be in another category. I think one way to do that is to partner with them and do collaborations.
Where do you think you'll be in five years? 
notwoways: (Callum) We'd love to have six or seven stores around the world, that's the big dream (if stores still exist). We don't want the stores to just be stores, we'd love to run workshops within them, we want them to be more than just a place to facilitate sales. Rocky can make a shoe from scratch so we'd love to teach younger people that follow me and get them in the industry as well. 
Collabs are a huge thing — we won't say any names right now, but we're really open to collaborating with weird brands alongside the ones you normally see. The massive dream, which maybe won't happen in five years, is to have our own factory in the U.K. and create everything here. 
Virón: I hope that for the industry what we do becomes the norm. Using organic cotton in 0.1 percent of your collection is your sustainable commitment, or having a commitment plan but right now you're doing nothing… I hope in the next five years there will be more action. For us, I hope that the single most important thing will be that we'll be closer to a closed-loop, circular model, which is the holy grail for everyone in a way. There are so many steps to figure out, from materials to logistic fulfillment… I hope that we can see our growth and be proud, especially on the sustainable level with our offices being solar powered and production in a circular environment. 1 of 4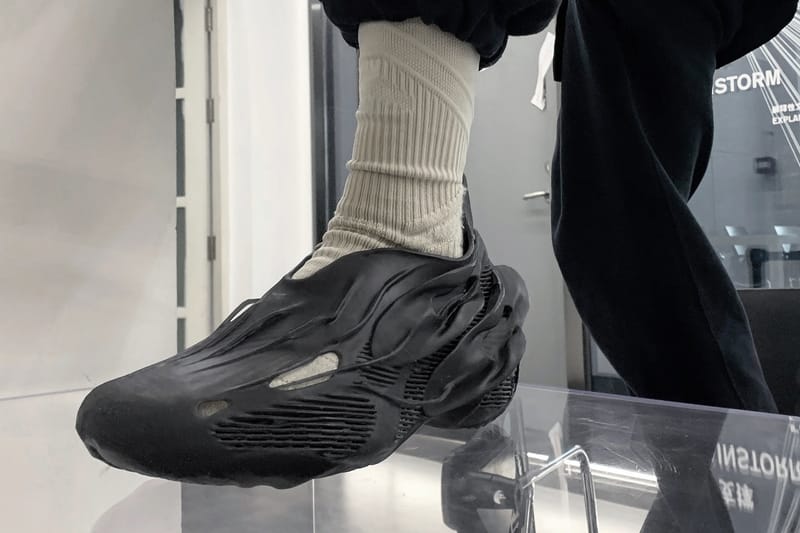 Scry™ Lab2 of 4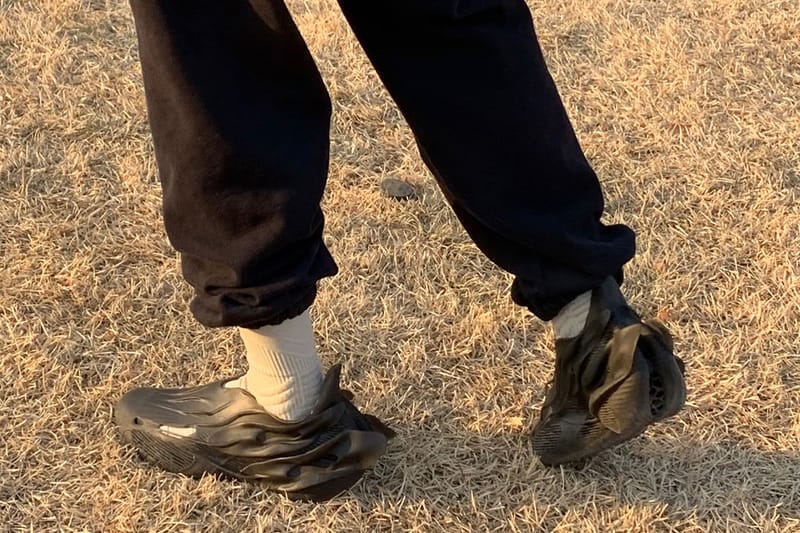 Scry™ Lab3 of 4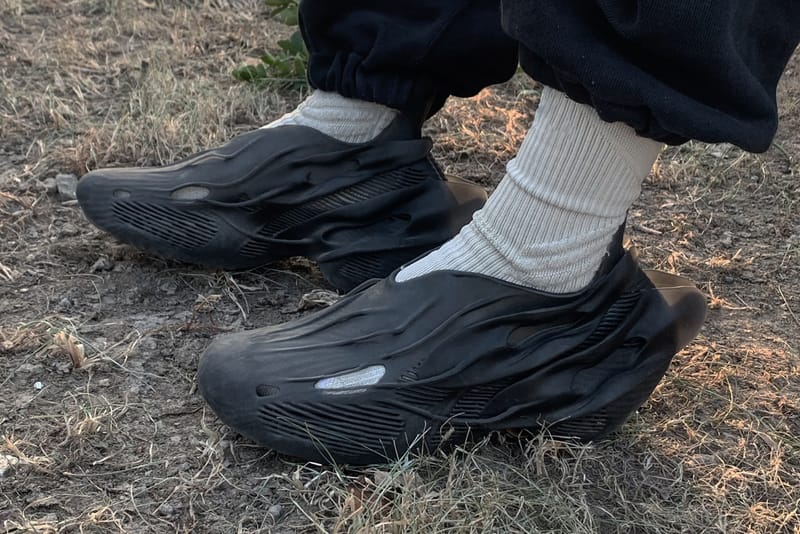 Scry™ Lab4 of 4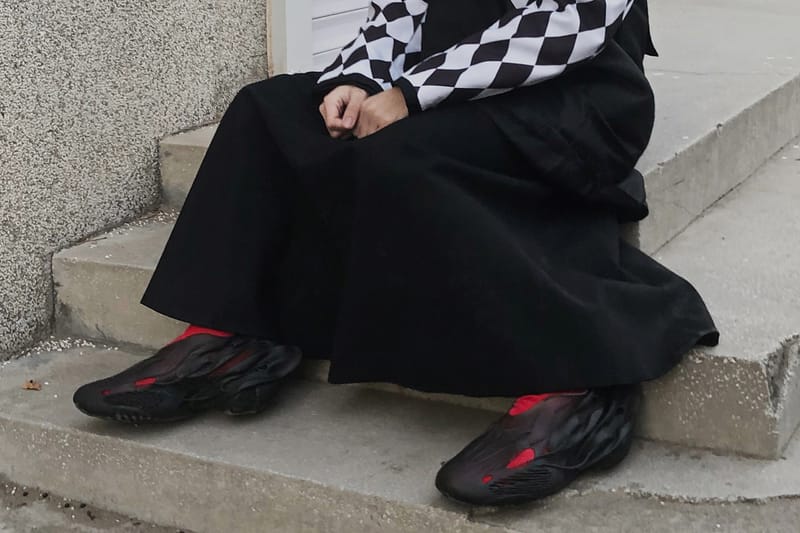 Scry™ Lab
SCRY™ Lab: I think SCRY™ will not only be a brand, but also become a new ecological platform for incubating footwear innovation. Lots of excellent designs and projects will be created within the ecology we develop. As an innovation designer, I hope to define more new categories in the industry to push the boundary, from highly customized shoes, artificial intelligence embedded design, to automatic manufacturing process.
Good News: We're five years in and it's been an organic approach, building up a nice database of followers and bringing them on the journey with us, being as transparent as possible. So in the next five years, we want to carry on doing that, continuing to learn and create a positive working culture in our team and give back through our charity projects. For us, we want to keep being a leading light in a progressive footwear industry and be an integral part of that change. 
Roscomar: Our progress will be governed by material science innovation and the rate at which that happens. We're a small brand, it's not like we have a lab to develop these things ourselves, we're trying to build networks and relationships with science companies. The rate at which they innovate new materials and reduce carbon footprints or be recyclable will dictate that.
Source: Read Full Article