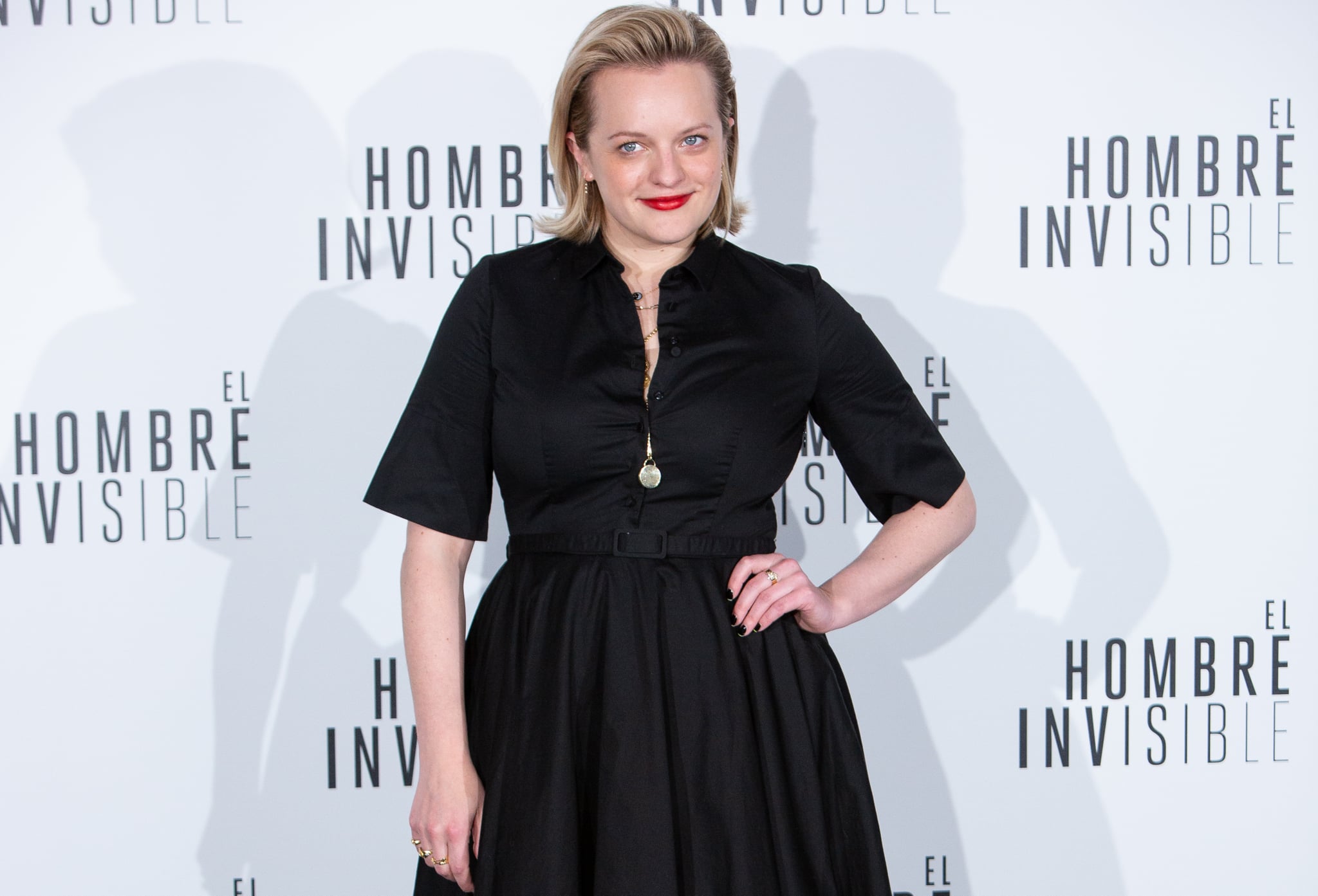 It's been 30 years since Texas housewife Candy Montgomery killed her friend Betty Gore with an axe on the night of June 13, 1980. On an upcoming limited series titled Candy, Universal Content Productions will shine some light on the chilling events leading up to Betty's untimely death. The series is set to star The Handmaid's Tale's Elisabeth Moss as Candy, and takes a deeper look into what made this mother of two with a loving husband and a beautiful suburban home commit murder.
Though Candy has yet to be assigned to a network or given an expected debut date, the series will be executive produced by Moss, Mad Men's Robin Veith, The Act co-creator Nick Antosca, Alex Hedlund, and Lindsey McManus. "I have been wanting to play an anti-heroine for a while now, and have been trying to work with Robin again after Mad Men for even longer, so when she asked me if I wanted to play a housewife from Texas who, some would say, got away with murder, I simply said, 'Where do I sign?'" Moss said. "I believe is truly going to be like no other [show] we've done and will be a role like none I've ever played." Read ahead to find out more about Candy's infamous crime.
How Did Candy Montgomery and Betty Gore Meet?
Candy was a loving mother and housewife in Wylie, TX, who spent her free time teaching others the word of the Bible. A devout church-goer, Candy met Bethany (Betty) at The Methodist Church of Lucas, where the two formed a close friendship and eventually developed a mutual hatred for each other after Candy developed feelings for Betty's husband, Allan Gore.
Candy Montgomery's Affair With Allan Gore
Candy married Pat Montgomery, an electrical engineer at Texas Instruments, in the early '70s. Despite the fact that their family was wealthy and Candy enjoyed being a housewife, she found herself incredibly bored at home. She first developed feelings for Allan during a church volleyball game in 1978, during which the two collided while making a move to hit the ball at the same time. After choir practice one day, the 28-year-old confessed her feelings to Allan, who told Candy he loved his wife too much to have an affair.
During that time, Betty taught elementary school in Wylie and was pregnant with her second child. Betty found it difficult to cope when her husband would leave her home alone to go away on frequent business trips, and Allan was unhappy with their predictable sex life, putting strain on their marriage. Nearly three weeks after Candy confessed her feelings to Allan, he called her on her 29th birthday and asked her to meet him at an auto repair shop in McKinney, TX.
Source: Read Full Article