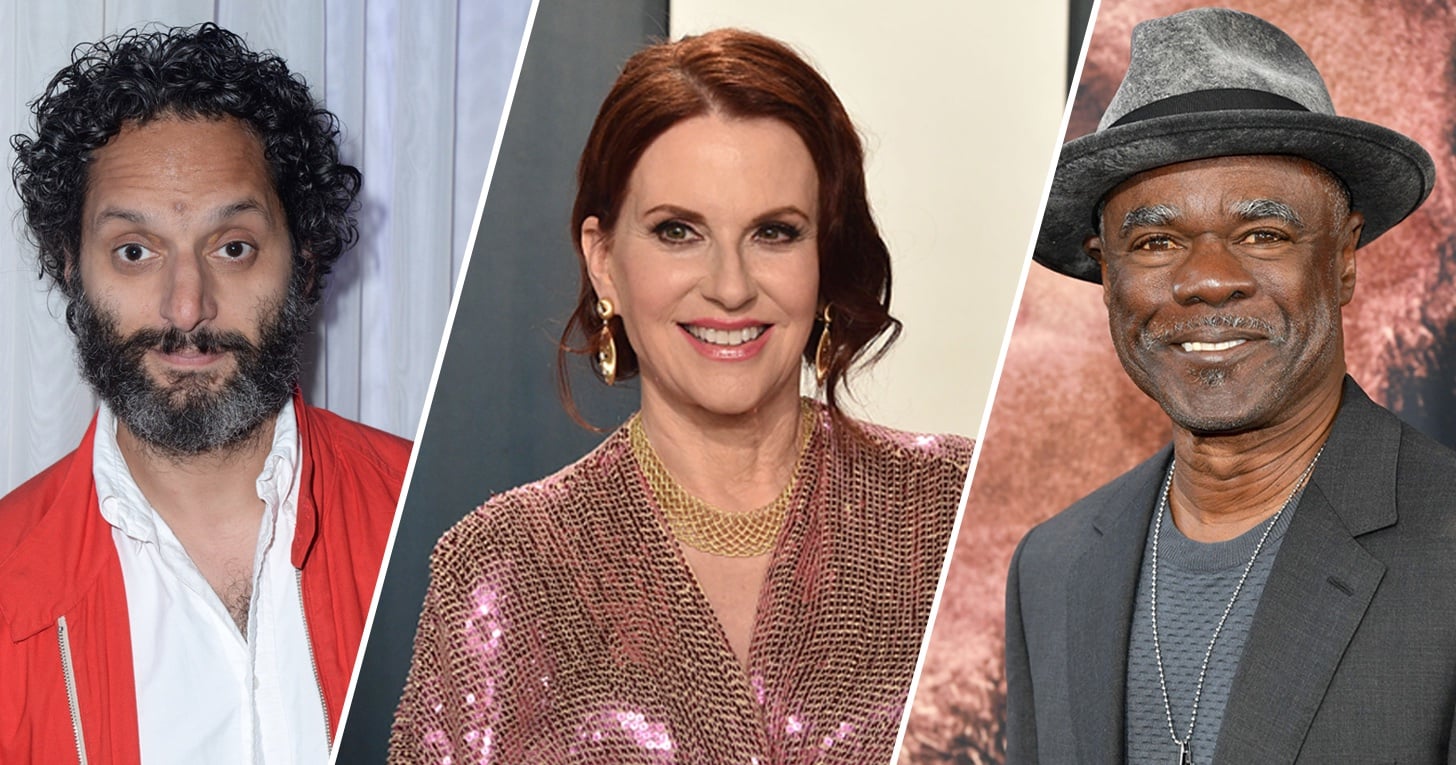 Image Source: Getty / Vivien Killilea / Amy Sussman / David Crotty
On June 2, Variety confirmed that the Disney+ series "Percy Jackson and the Olympians" has added five new cast members: Megan Mullally, Jason Mantzoukas, Virginia Kull, Timm Sharp, and Glynn Turman. Mullally, best known for her role as Karen Walker on "Will and Grace," will play Mrs. Dodds, Jackson's demonic teacher; Mantzoukas will play Dionysus; Kull will play Jackson's mother Sally Jackson; Sharp will play Gabe Ugliano, Jackson's stepfather; and Turman will play centaur and expert hero trainer Chiron.
The news comes a few months after the series' title character was cast. In an announcement posted on April 11, Rick Riordan shared that his beloved fantasy series, "Percy Jackson and the Olympians," will be helmed by 13-year-old Walker Scobell, who starred alongside Ryan Reynolds in "The Adam Project." "It was obvious to me and the rest of the team that Walker had the perfect mix of comedic timing, sweetness, rebelliousness, snark and heroism to embody our hero Percy Jackson," Riordan wrote, describing Scobell as a "super-fan of the books." Leah Sava Jeffries and Aryan Simhadri will also star alongside Scobel as Annabeth Chase and Grover Underwood.
Disney+'s live-action adaptation of the series was first announced on May 14, 2020 when the author posted a video of himself and his wife, Becky Riordan, celebrating the news in a since-deleted tweet. In 2018, Riordan admitted that he didn't have much control over the 20th Century Fox films, but he and and his wife are expected to play a much more prominent role in the creation of the Disney+ series.
In a tweet responding to Riordan's announcement of the live-action project, Logan Lerman, who played Percy Jackson in both film adaptations of the books, expressed his excitement for the upcoming series. Congratulating Riordan, Lerman said that he hopes the show "gets the adaptation the books deserve." Find out more about Disney+'s upcoming "Percy Jackson" series here.
Source: Read Full Article