Fashion month for the Spring/Summer 2023 season has finally wrapped and with it came a catalog of eye-catching designs. As pandemic restrictions have lessened on a global scale, the past month presented a robust global fashion effort that hasn't been seen in years. As such, designers, editors, models, photographers and more made waves in New York City, London, Milan and Paris – bringing back the magic of fashion that onlookers have patiently waited for.
From established houses to emerging designers, there were too many runway shows and presentations to count. But amongst the frenzied chaos rose a number of brands that crafted both memorable pieces and moments. Take a look at our list below for the best shows from fashion month SS23.
Ferragamo
1 of 5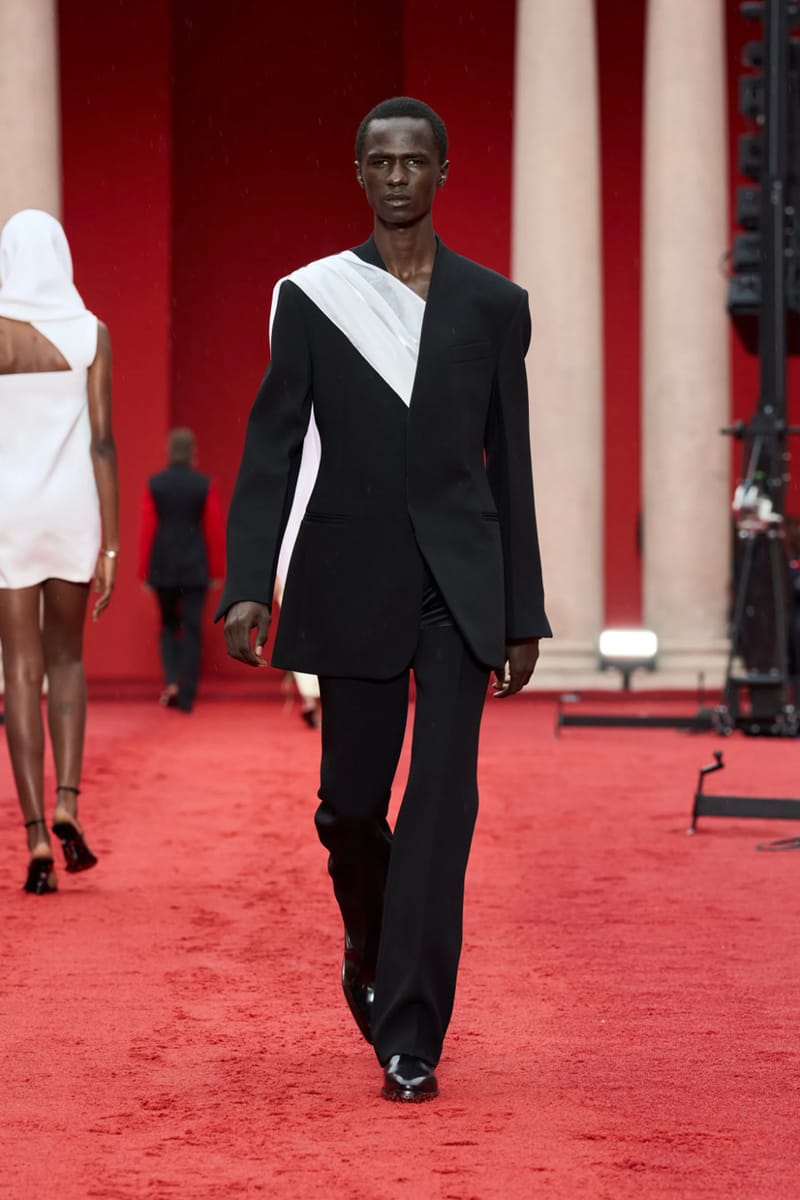 Ferragamo2 of 5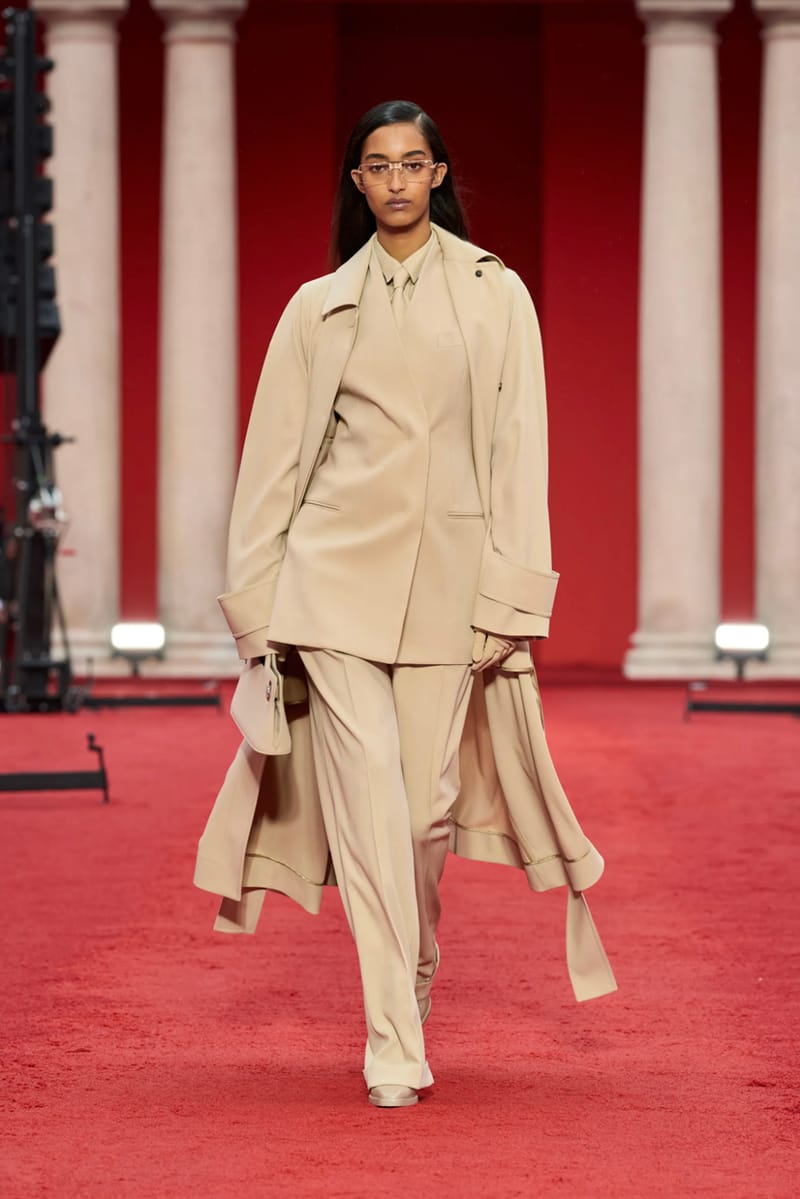 Ferragamo3 of 5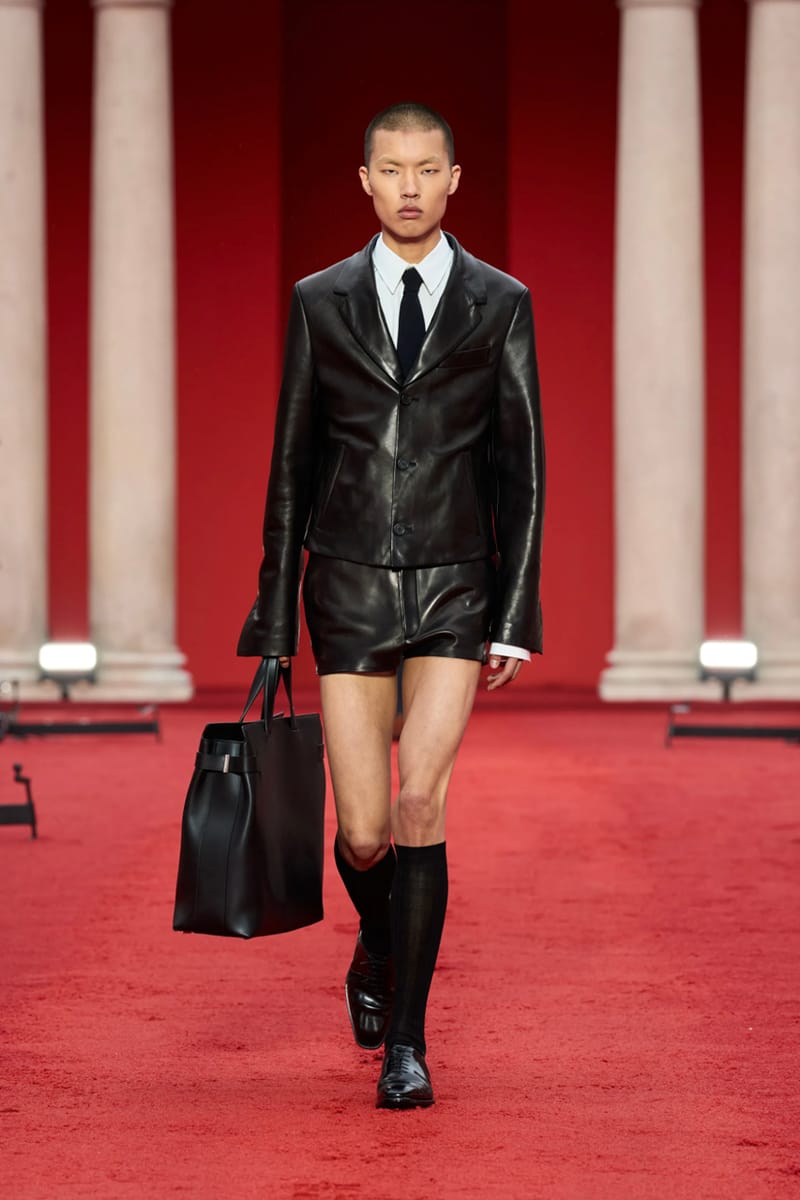 Ferragamo4 of 5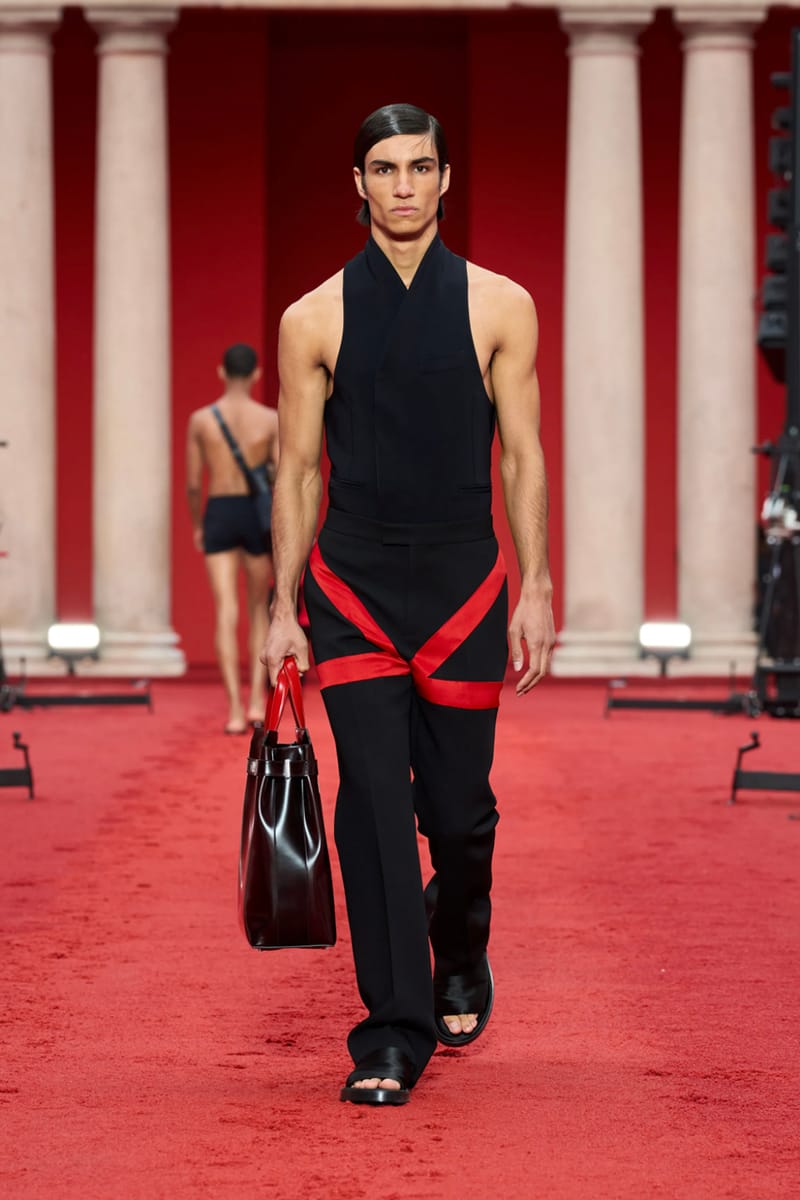 Ferragamo5 of 5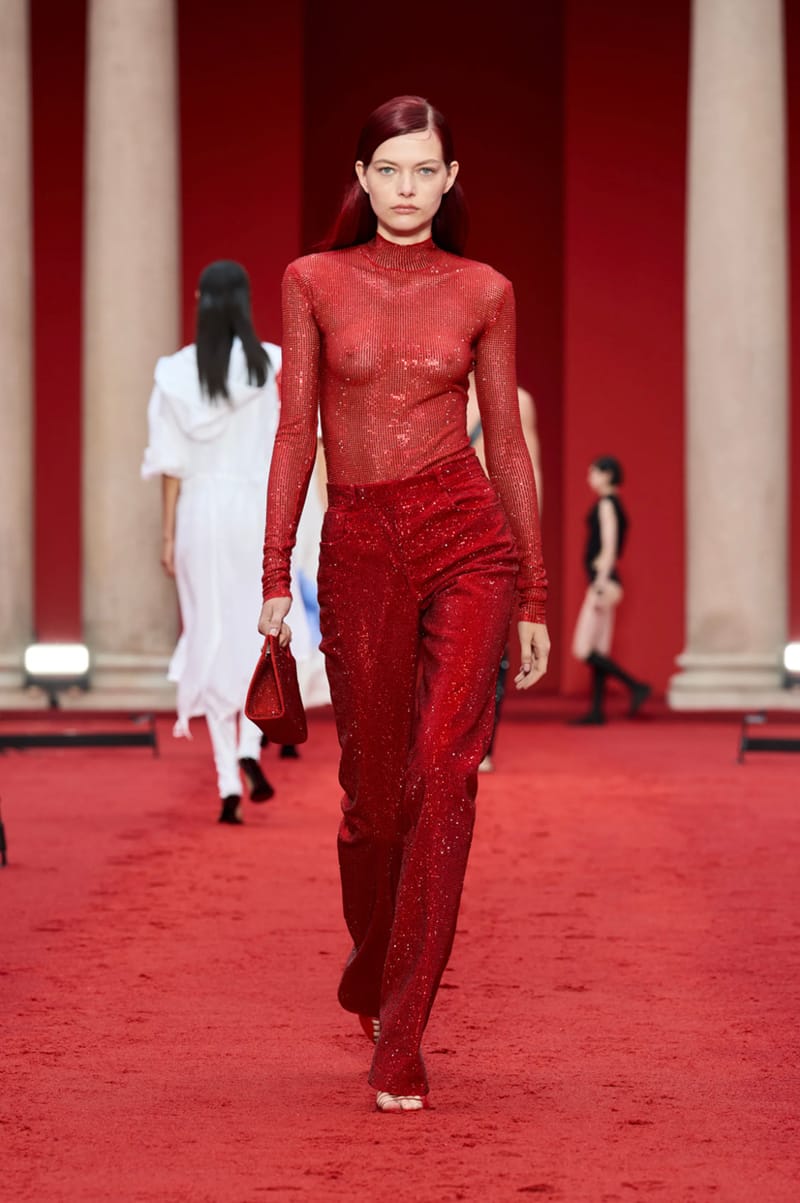 Ferragamo
Closing out Milan Fashion Week with a Spring/Summer 2023 debut collection that ticked all the boxes, newcomer Maximilian Davis seemed well-equipped and up for the challenge of wrangling Ferragamo's luxury, heritage fashion house at the height of Fashion Month.
After being tapped by Ferragamo's CEO, Marco Gobbetti, to take the reigns as Ferragamo's new Creative Director, Davis (a previous contender for the LVMH Prize), Davis started with a fresh logo change for the brand and masterfully created a debut ready-to-wear and accessories collection for men and women that featured draping, suiting and a relaxed fit.
Pleasant surprises in the form of barely-there men's shorts and razor-sharp leather helped to ramp up the sexy factor in the collection, while contrast-color sleeving on sports jackets accentuated Davis' appreciation for the bold. "I wanted to pay tribute to Salvatore's start by bringing in the culture of Hollywood – but new Hollywood. Its ease and sensuality; its sunset and sunrise. I want each piece to feel playful, but also desirable as an object – to stand on its own," said Davis.
Jil Sander
1 of 5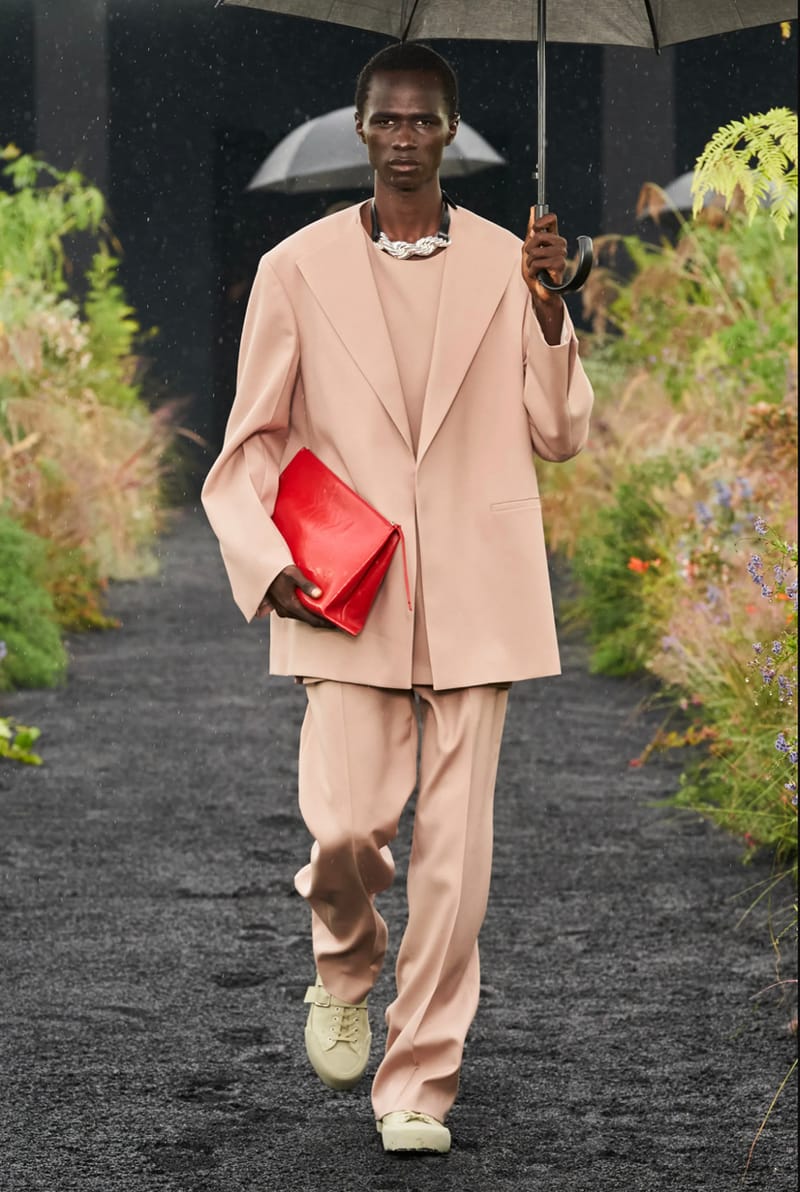 Jil Sander2 of 5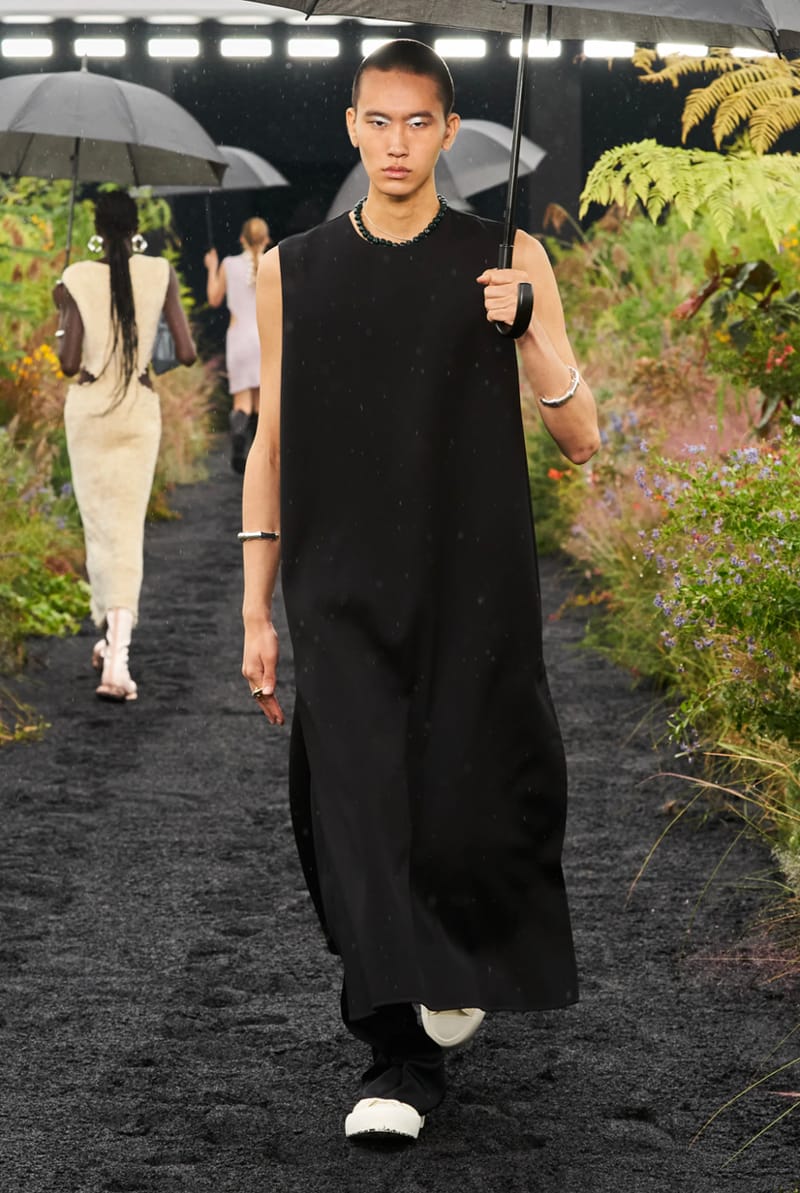 Jil Sander3 of 5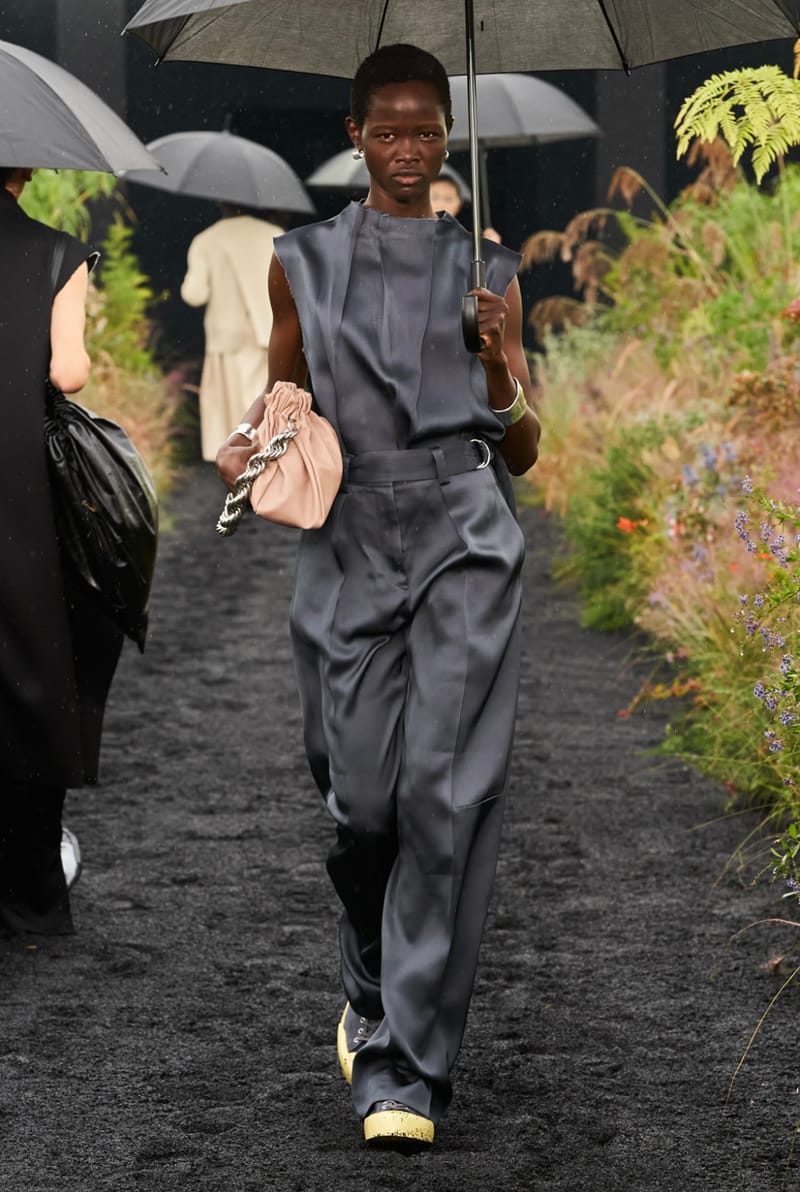 Jil Sander4 of 5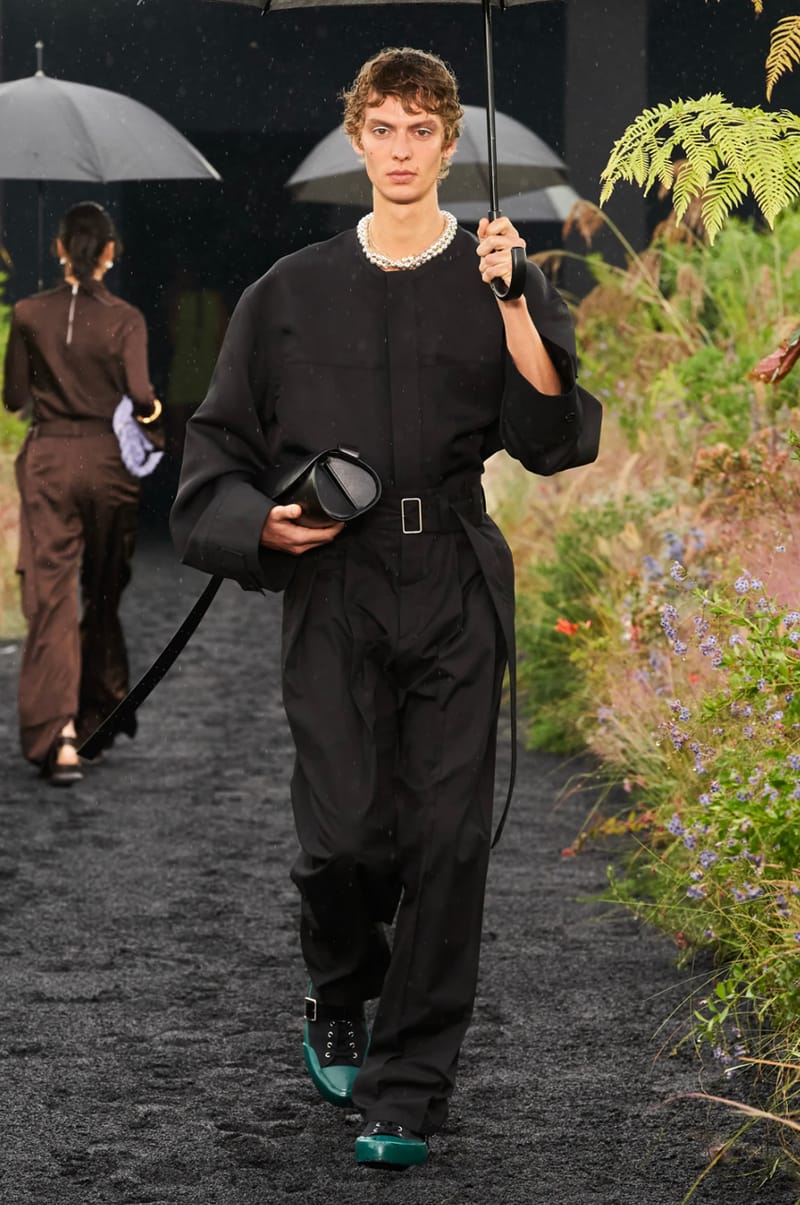 Jil Sander5 of 5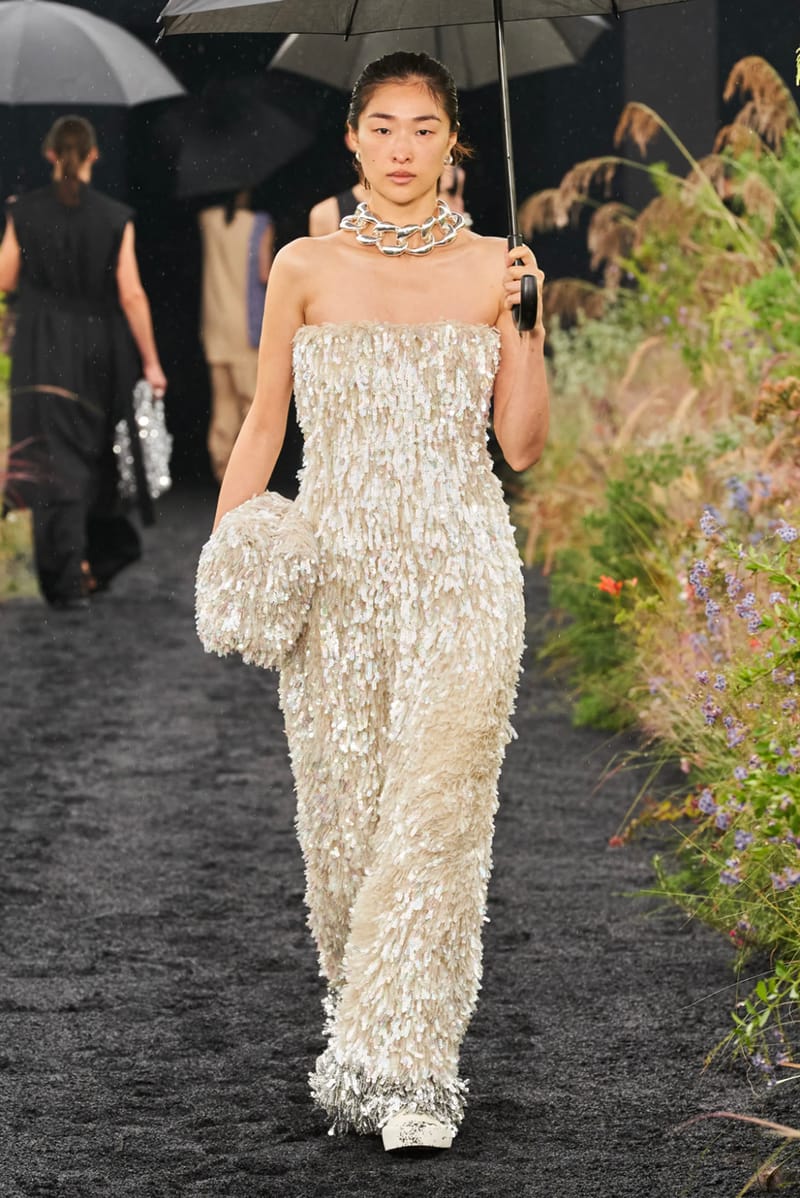 Jil Sander
There's an elevated attention to calm regality that resides in Luke and Lucie Meier's designs at Jil Sander. How? It's no simple feat to procure minimalist designs that harbor as much grander and timelessness as they do sensuality. But this is precisely what graced the runway with the brand's Spring/Summer 2023 collection.
Showcasing both menswear and womenswear looks, the modern Jil Sander silhouette is contemporary with a quiet power. Looks tools form through relaxed suiting, sleeveless blazers, tunics, a variety of skirts, knitted dresses alongside silk ones, one-piece suits and more. Done up in a range of fabrics, what raised the silhouettes were daring shapes like oversized shoulders with elongated sleeves alongside subtle details like feathered trims, crystal belt attachments and sensory fringe elements.
It's difficult to nail down a specific highlight as the exhibition of texture reigned supreme throughout the entire collection. Whether it be toned-down textiles like classic wool and cotton or shimmery textured ones, the fusion of fabrics achieved pure harmony.
Loewe
1 of 5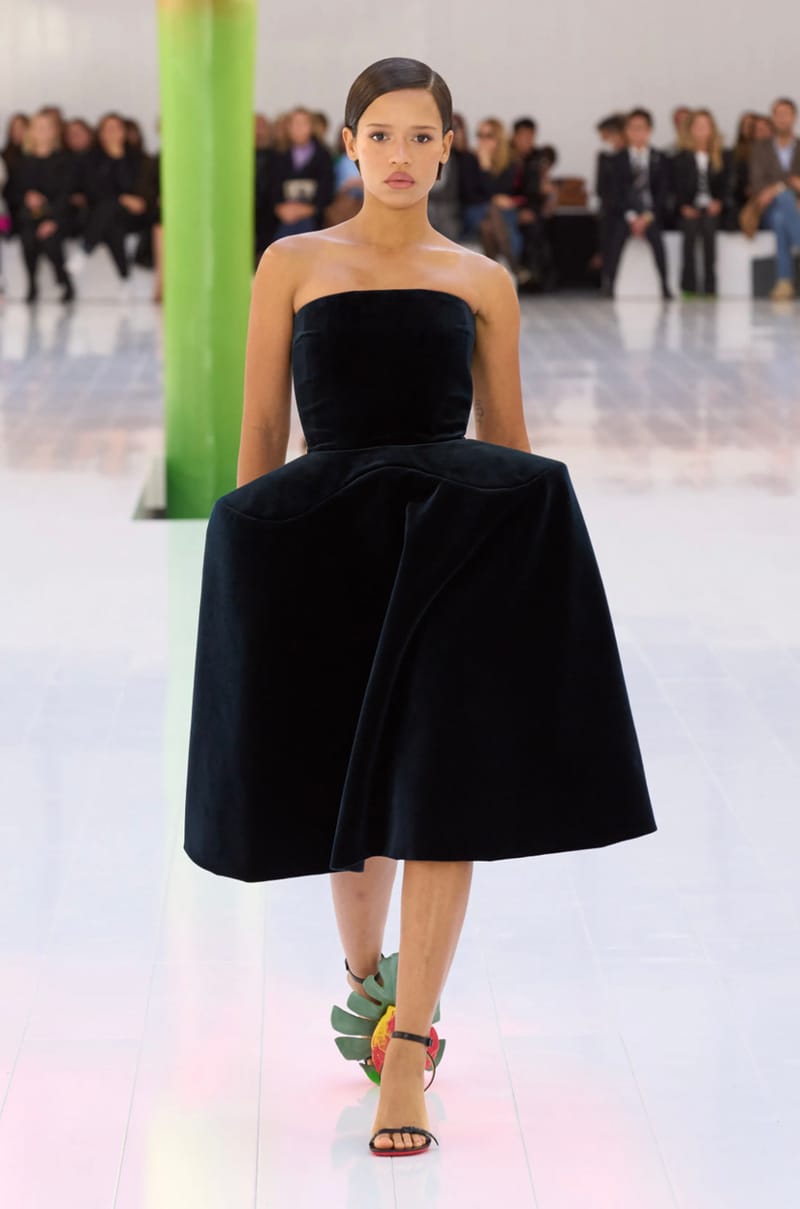 Loewe2 of 5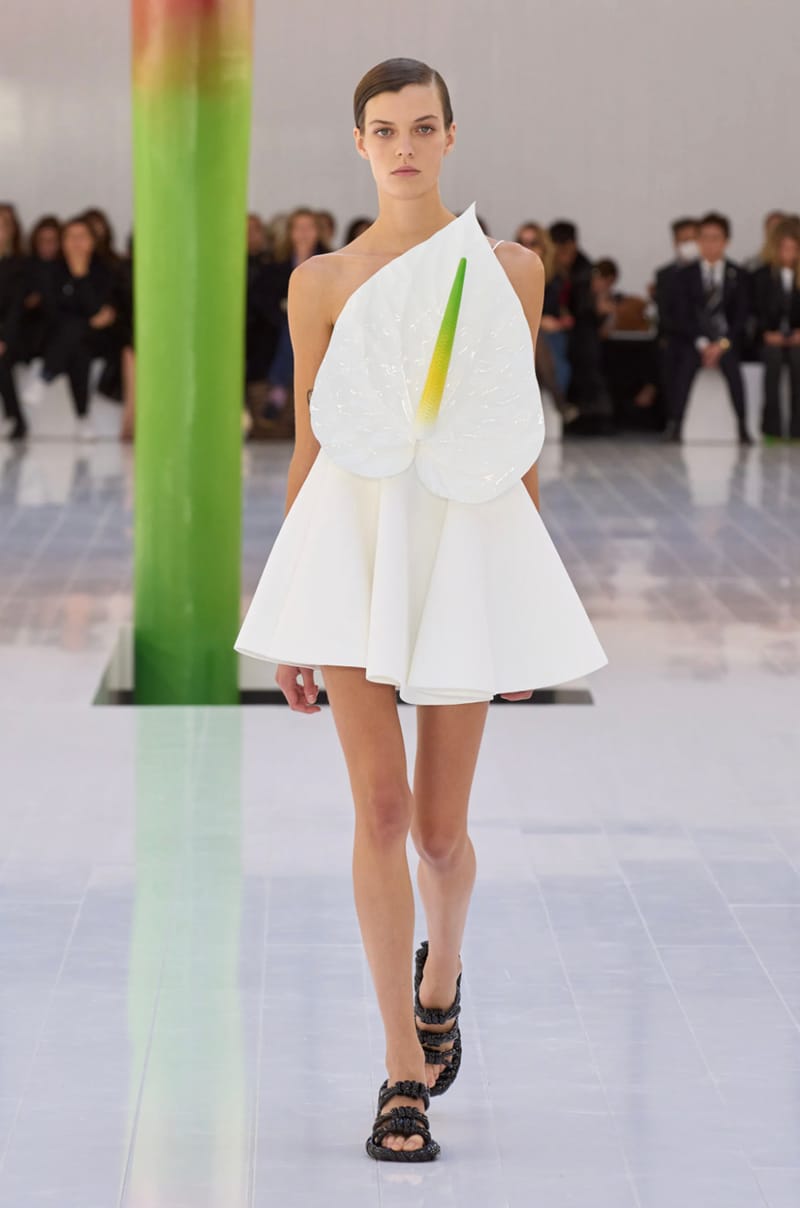 Loewe3 of 5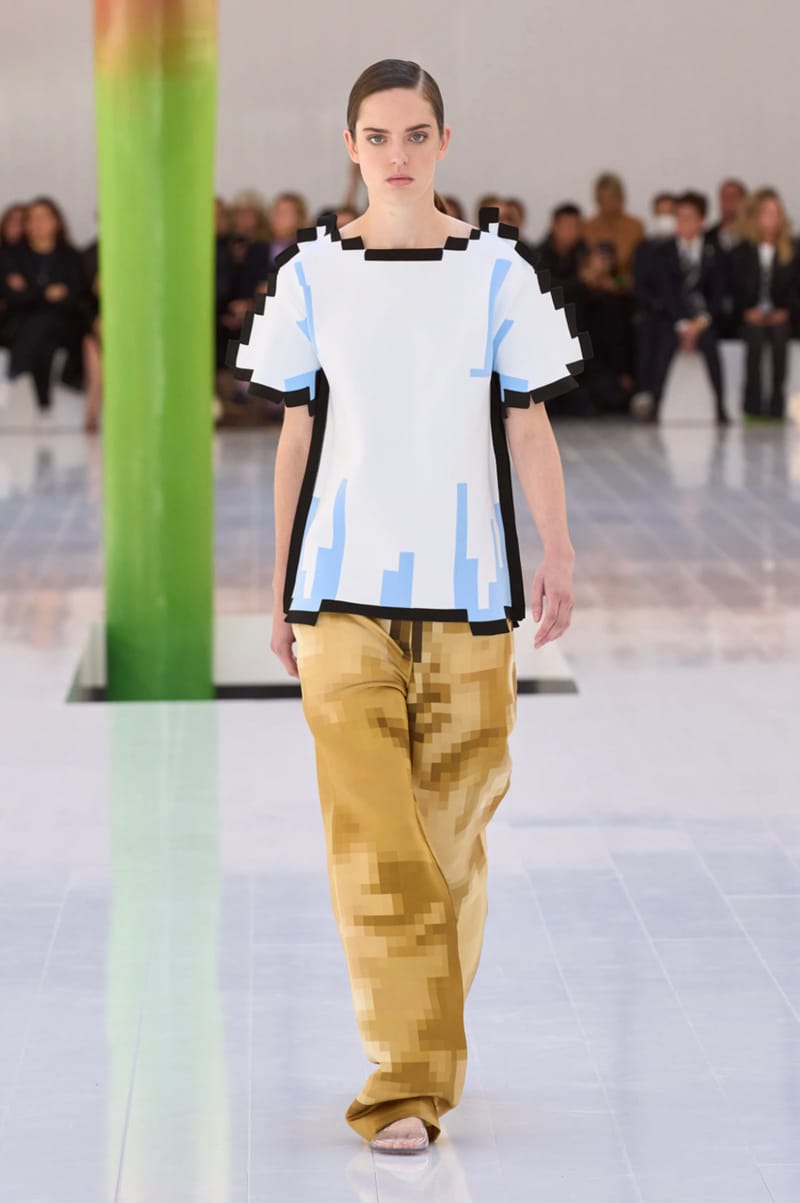 Loewe4 of 5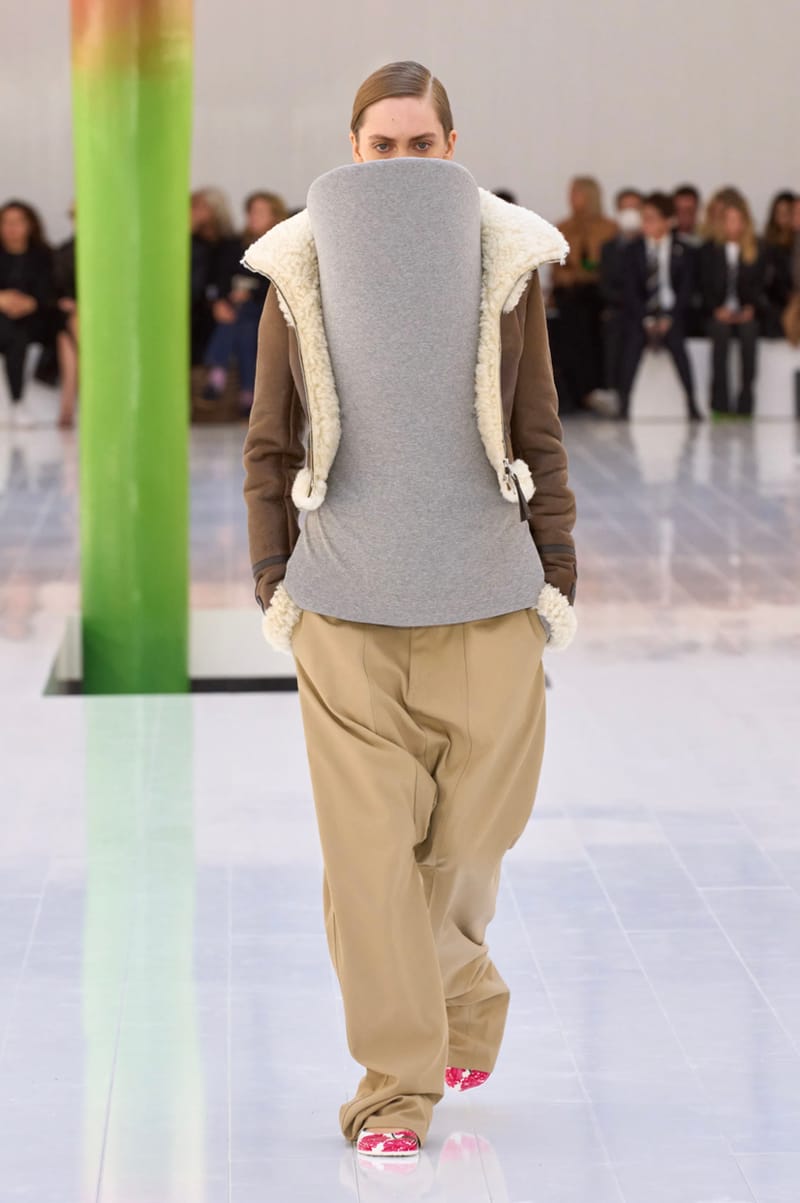 Loewe5 of 5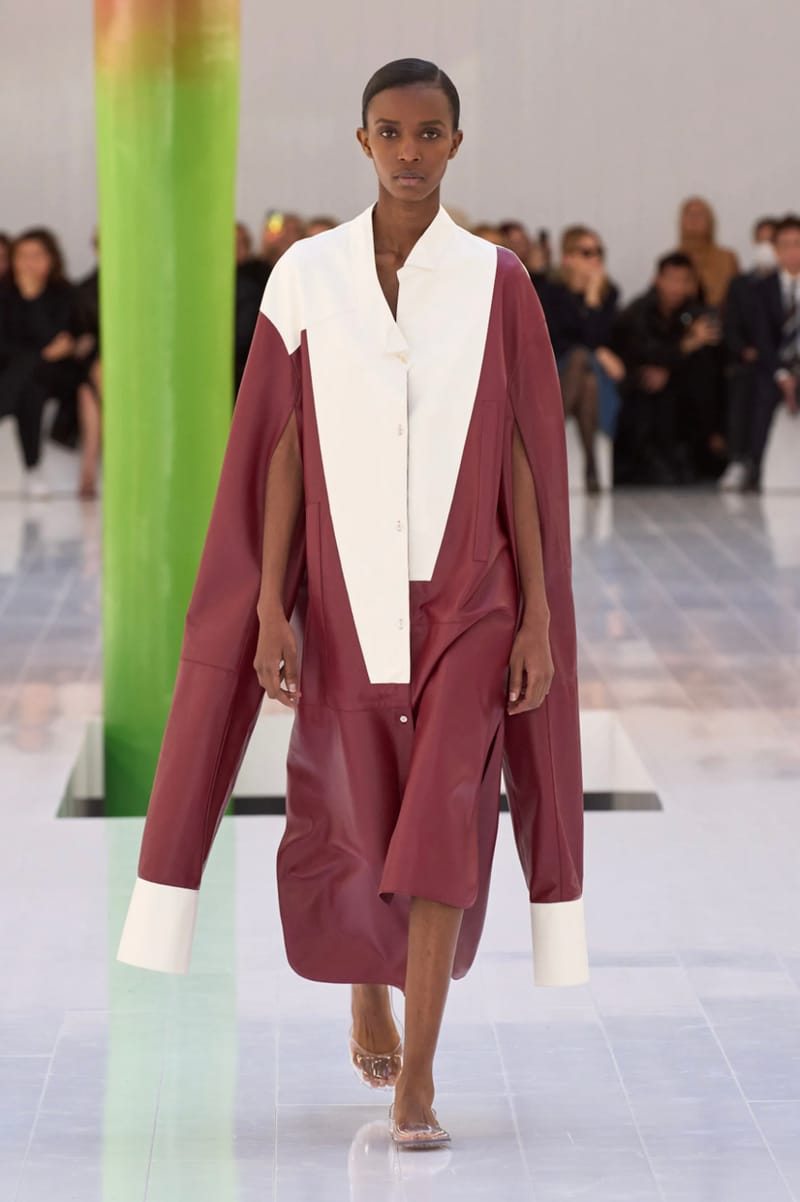 Loewe
With Jonathan Anderson at the helm of LOEWE, it seems that season after season we are taken into an otherworldly universe submerged in fantastical motifs. Anderson took to Paris Fashion Week this season and delivered nothing short of a spectacle.
Stepping into an 8-bit universe, attendees were greeted with pixilated knitwear taken from '90s video games, while we watched in awe as sprouting Anthurium flowers grew center-stage and its delicate petals overtook mini dresses, tops and more. Garments clung to the air and were frozen like ice, presenting a sculptural delivery with an artistic breeze.
The whimsical offering prested Anderson under a blazing light, displaying his creative talent as innovative, distinct and setting his mark as one of the best in today's industry. SS23 saw a more fragile side to the designer while setting the tone for his ravishing future through dramatic antics that keep spectators wonderstruck.
Simone Rocha
1 of 5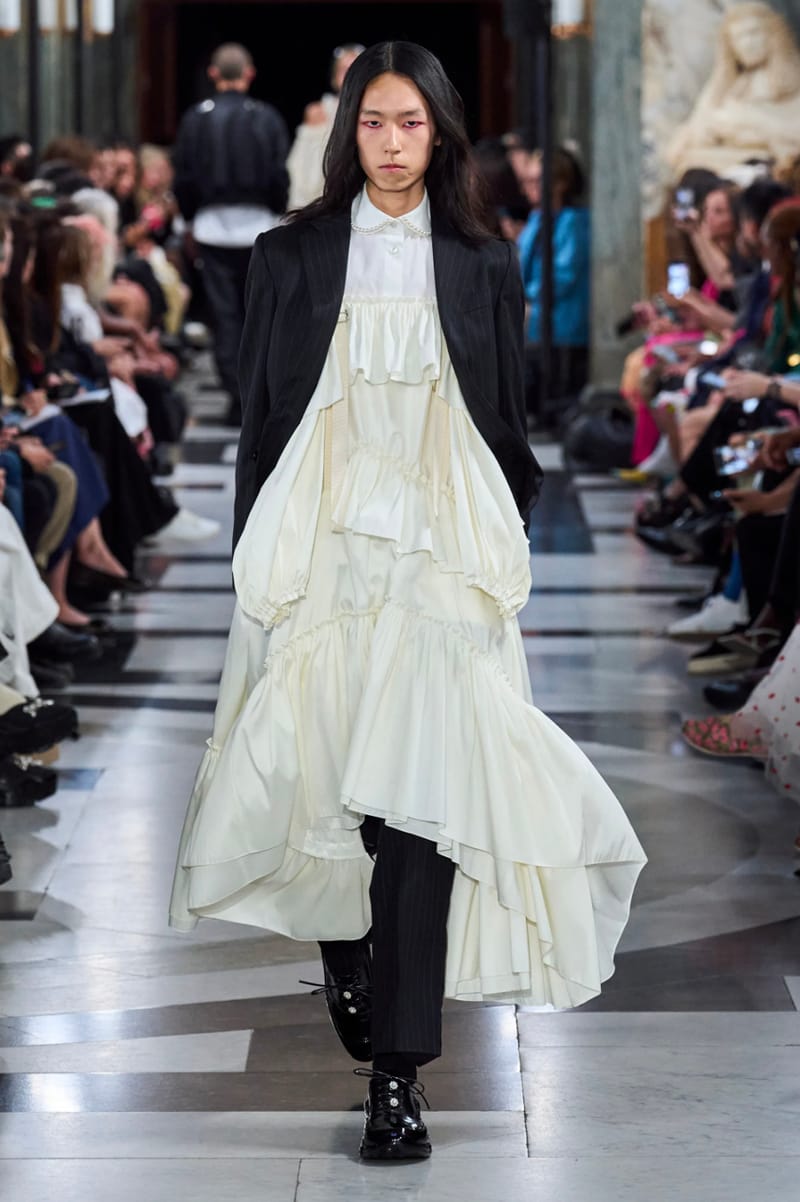 Simone Rocha2 of 5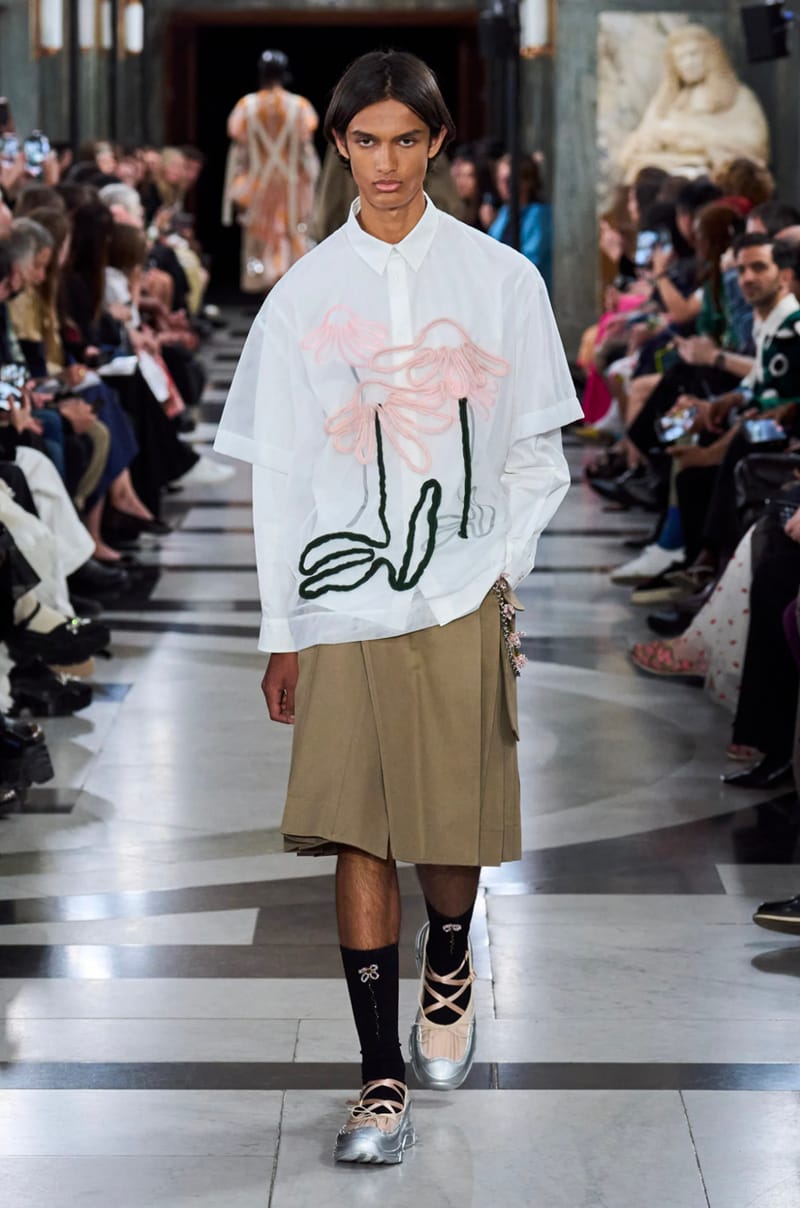 Simone Rocha3 of 5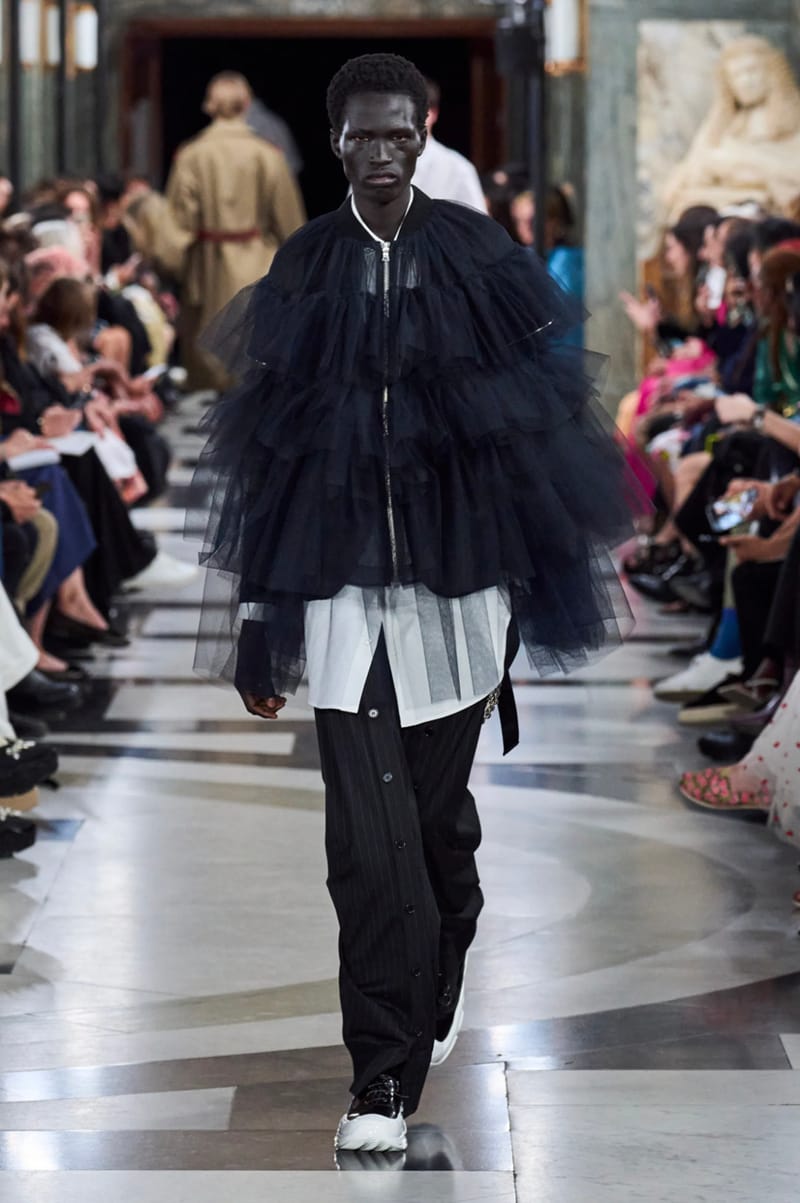 Simone Rocha4 of 5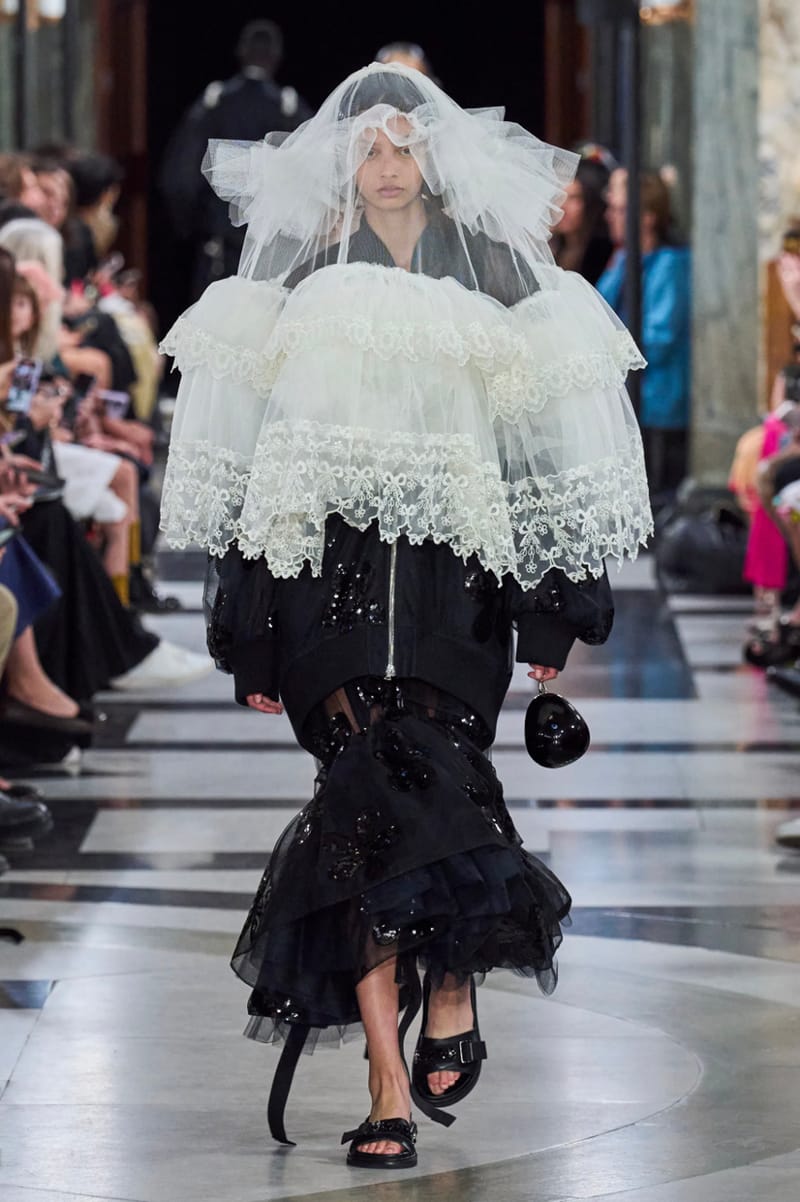 Simone Rocha5 of 5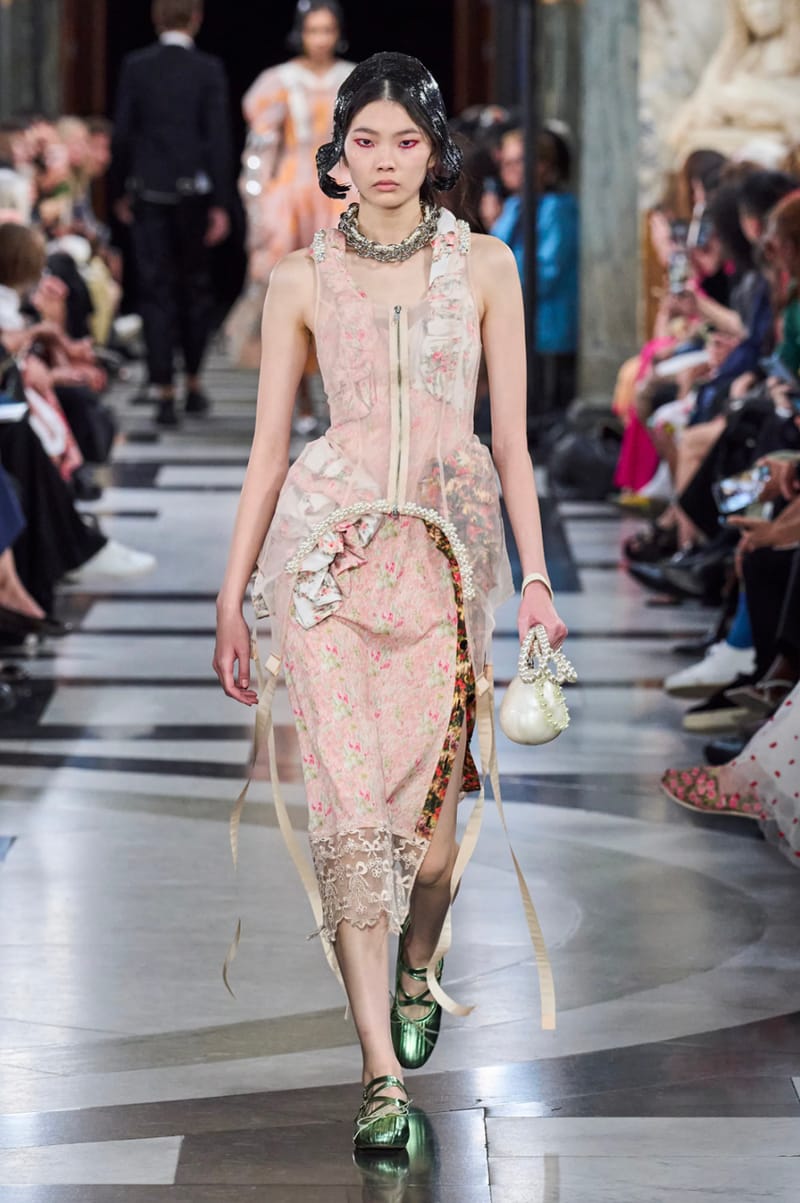 Simone Rocha
A mainstay on the London Fashion Week calendar, Simone Rocha took to The Old Bailey to present her Spring/Summer 2023 collection – simultaneously welcoming menswear. It was an absolute riot of success (we'd never heard louder cheers and a roar of claps at a show before), as the seasoned designer's menswear proffered a softer side to traditions.
Archetypal elements like a bomber jacket were blown out of proportion, featuring soft, billowing shoulders that ballooned into arms, in turn setting the tone for many big shoulder moments across the fashion month. Likewise, bibs and dresses, skirts, and of course her frequent use of pearl beading came together on menswear unlike anything we've ever been subjected to – a collection of clothes that extended the Rocha remit and introduced a new clientele too.
While fashion shows shouldn't be about commerciality, it's refreshing to see a designer make clothes that half of the London fashion crowd wants to wear, and in turn buy, to support one of the city's brightest talents.
Tommy Hilfiger
1 of 5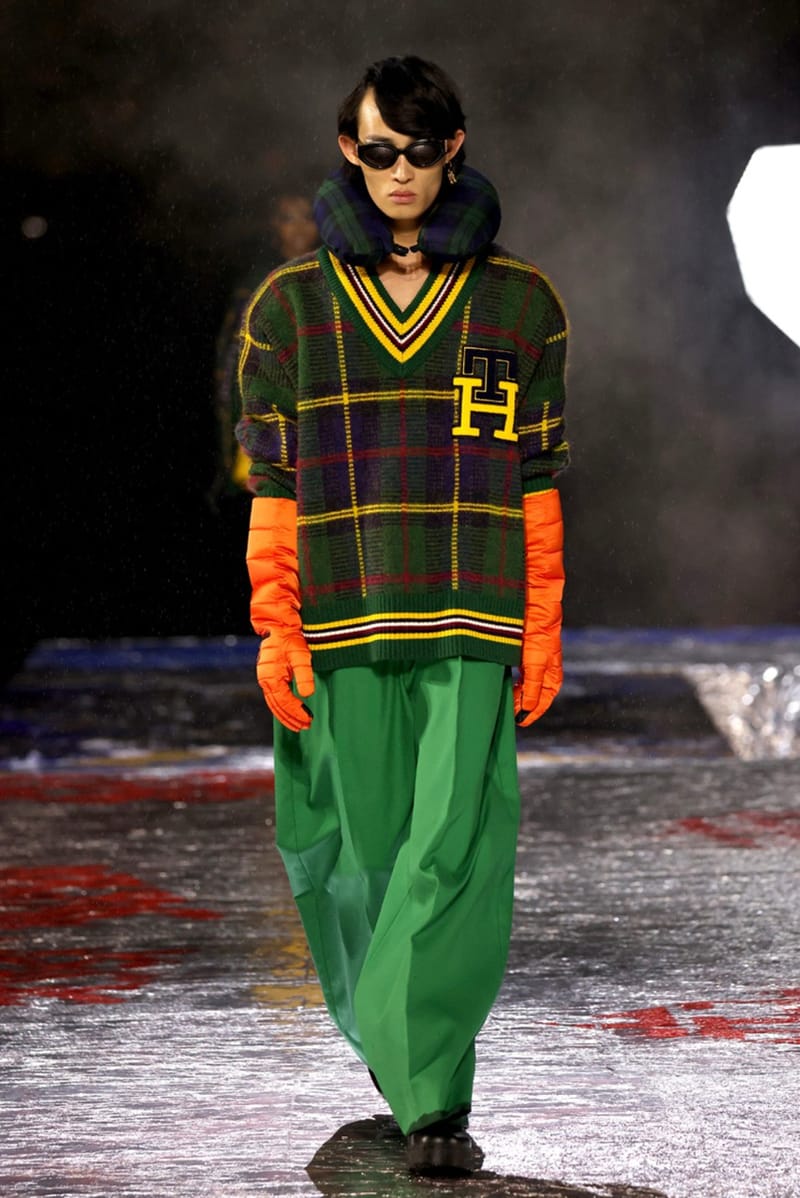 Tommy Hilfiger2 of 5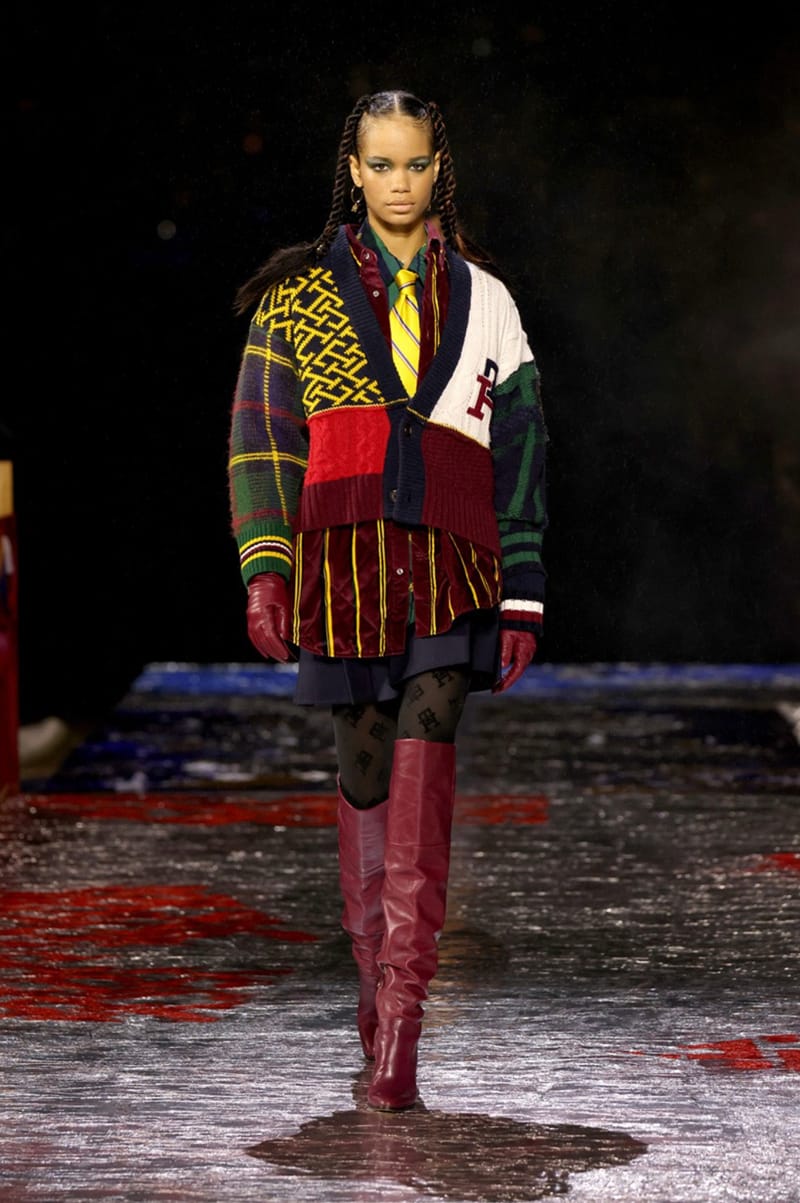 Tommy Hilfiger3 of 5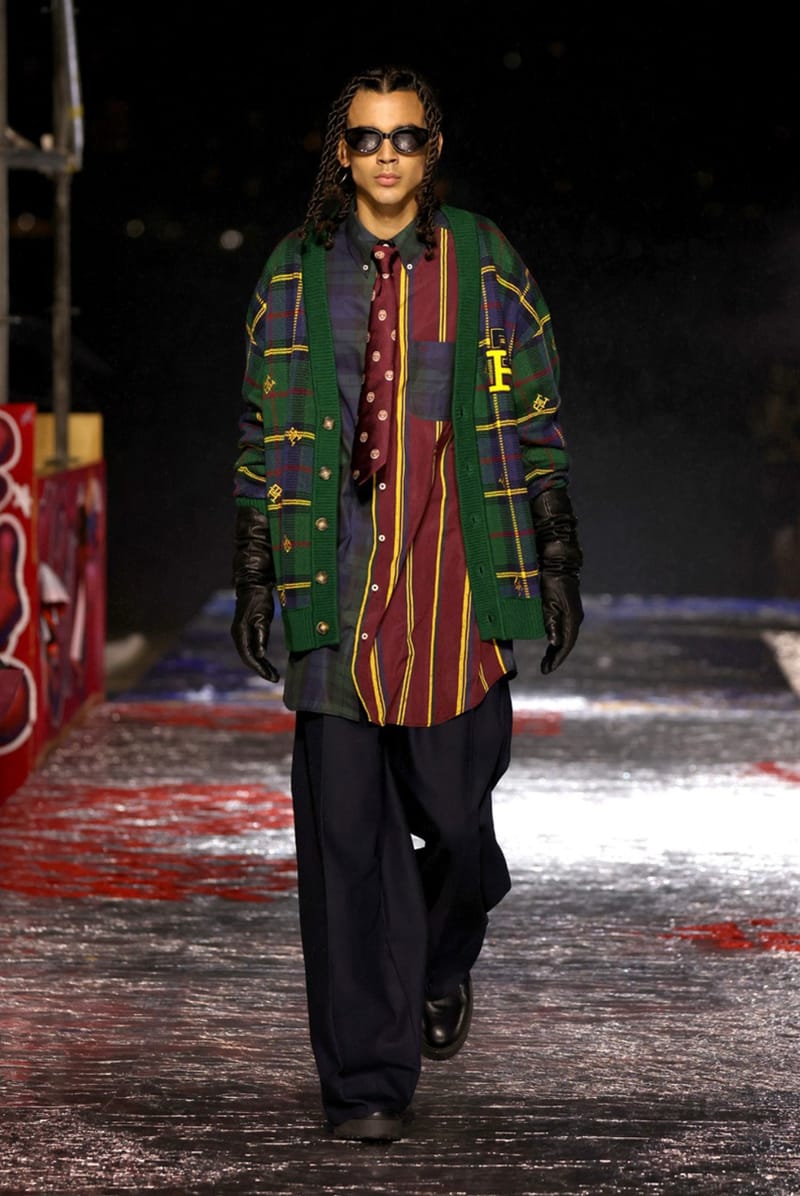 Tommy Hilfiger4 of 5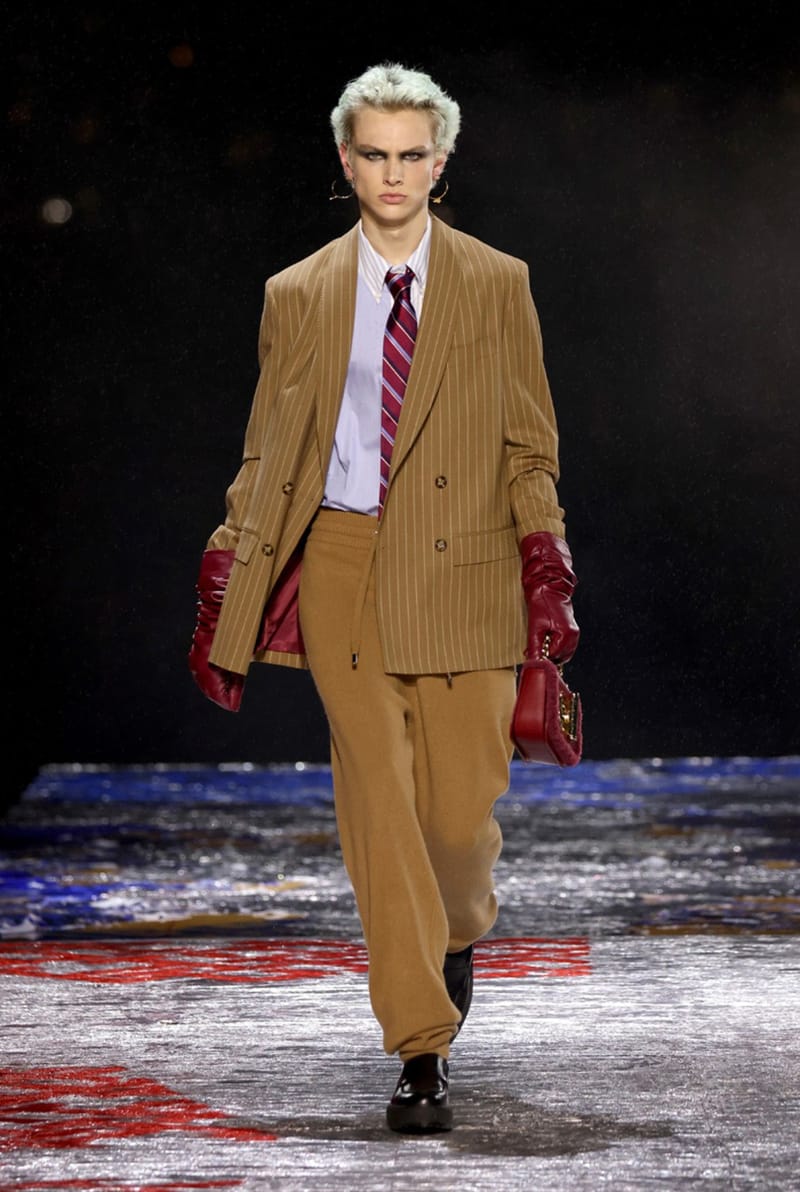 Tommy Hilfiger5 of 5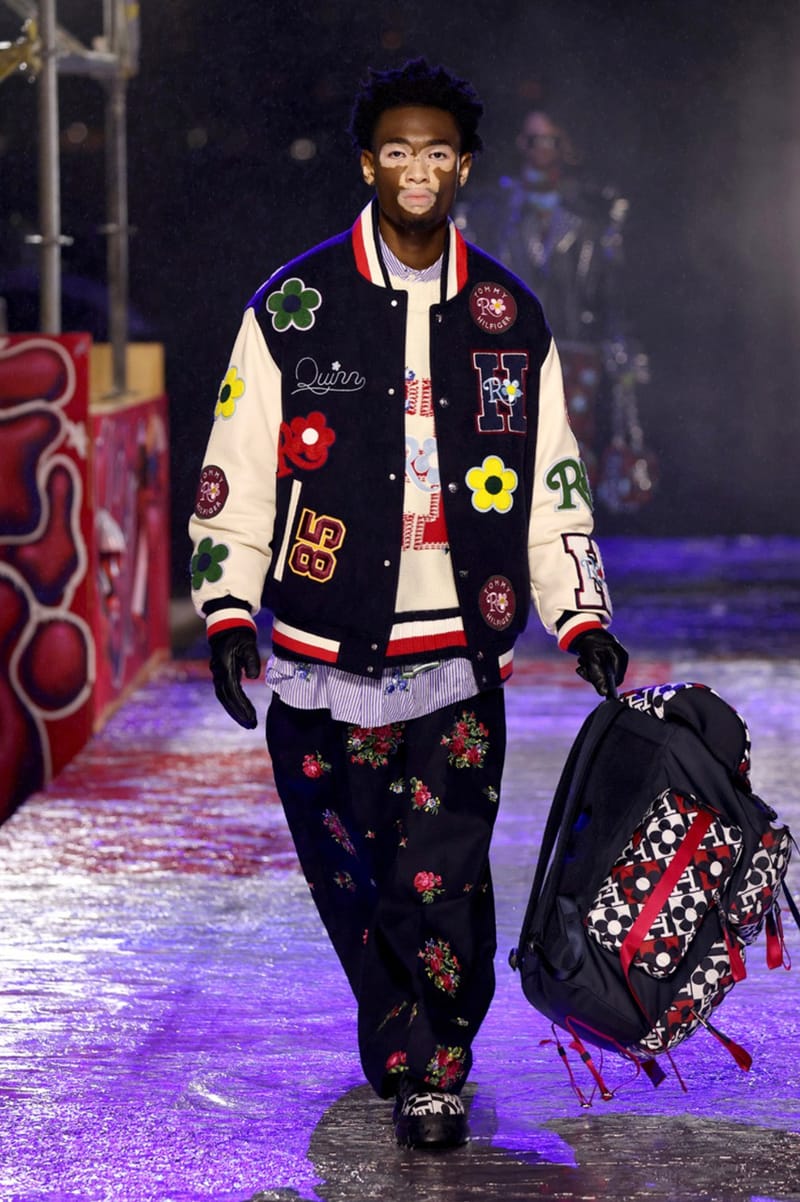 Tommy Hilfiger
Under a misty drizzle at Brooklyn's Skyline Drive-In theater, Tommy Hilfiger debuted its "See Now, Buy Now" Fall 2022 collection to New York's glitterati. The collection opened with a bevy of oversized silhouettes, plumping volume into striped polo shirts over trousers and dramatic trench coats layered on denim. Onlookers quickly took note of the designer's new TH Monogram, which was crafted in collaboration with illustrator Fergus Purcell and applicquéd across almost every look.
With both menswear and womenswear iterations gracing the runway, there existed a middle ground in which those traditional archetypes converged into genderless pieces. Men's oversized rugby shirts were repurposed as dresses; bulky, multi-toned varsity jackets acquainted themselves with bright skirts; and button-up cardigans covered both shirts with ties and bare chests alike.
Later, Hilfiger's transatlantic collaboration with British designer Richard Quinn appeared, injecting Americana with a rebellious London edge via spiked leather jackets, thorned boots and myriad dual-stamped, matching ensembles.
For the finale, Travis Barker took to the stage for a performance on the drums, while the full collection made a final round on the damp platform. In unison, the line vocalized Tommy Hilfiger's vision with clarity: "This is modern prep, for all."
Marni
1 of 5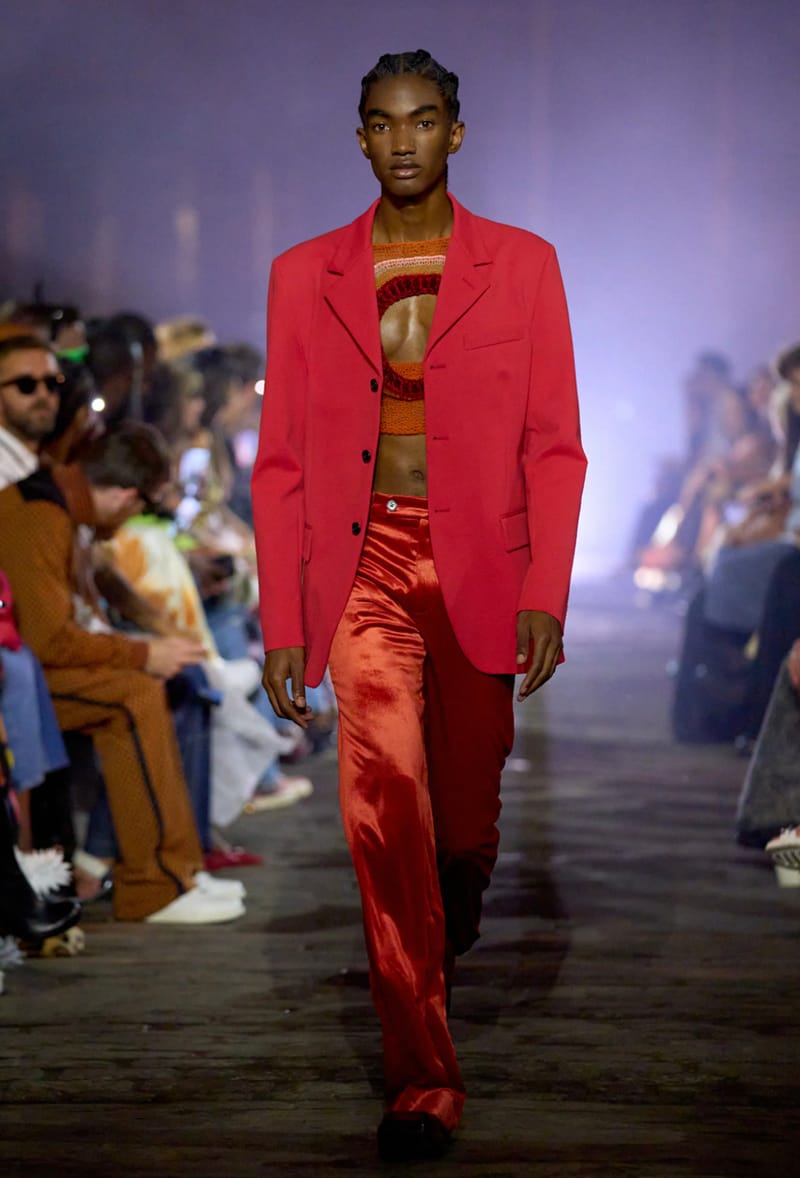 Marni2 of 5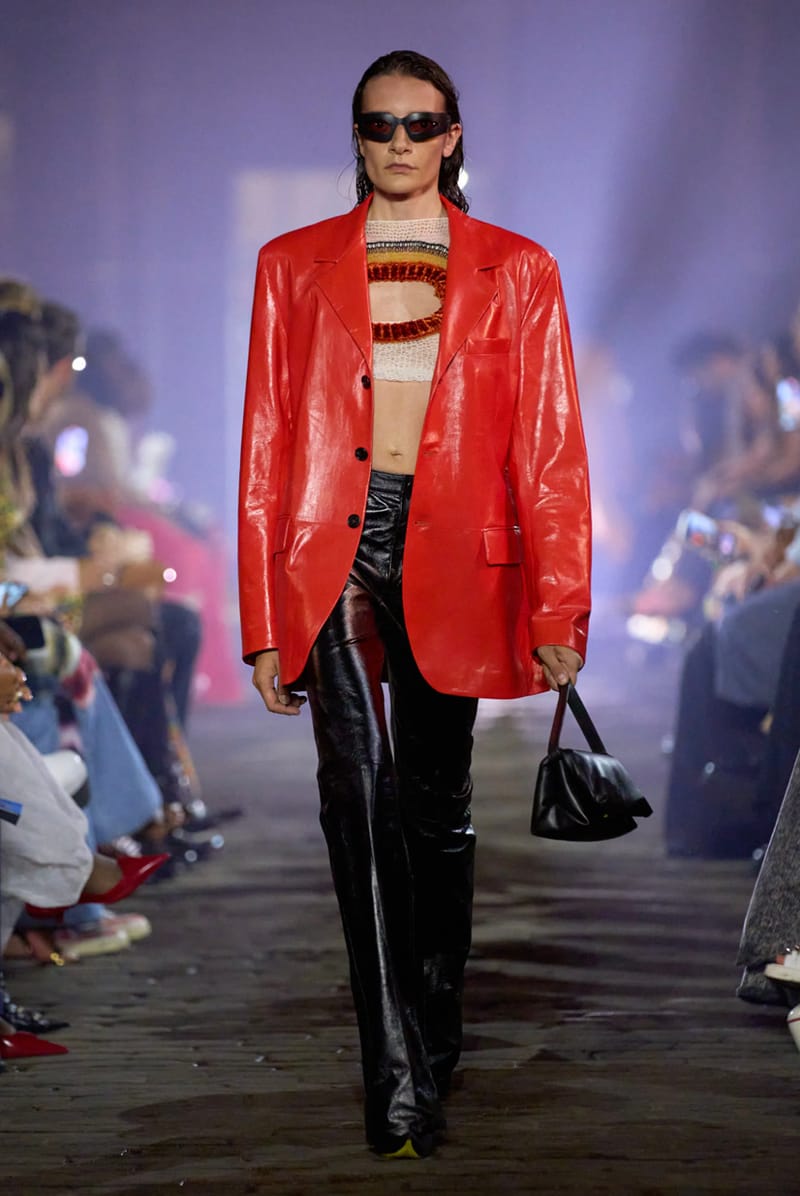 Marni3 of 5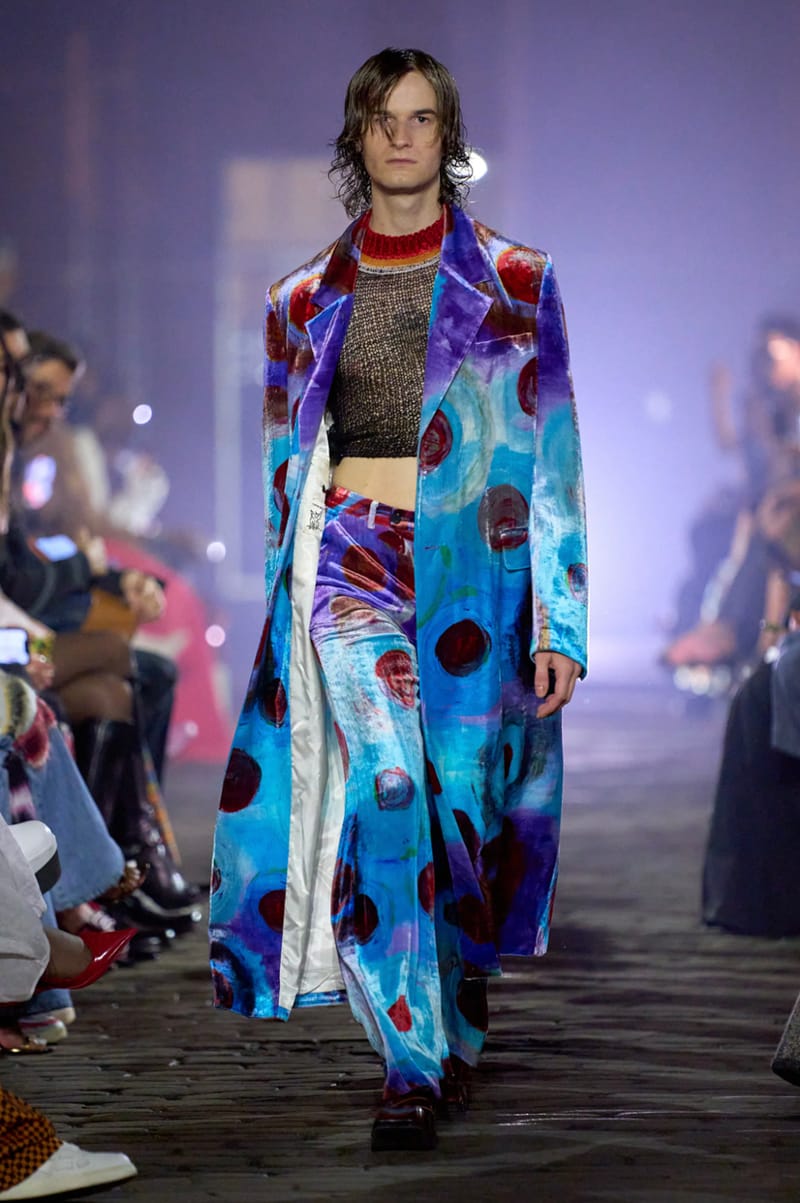 Marni4 of 5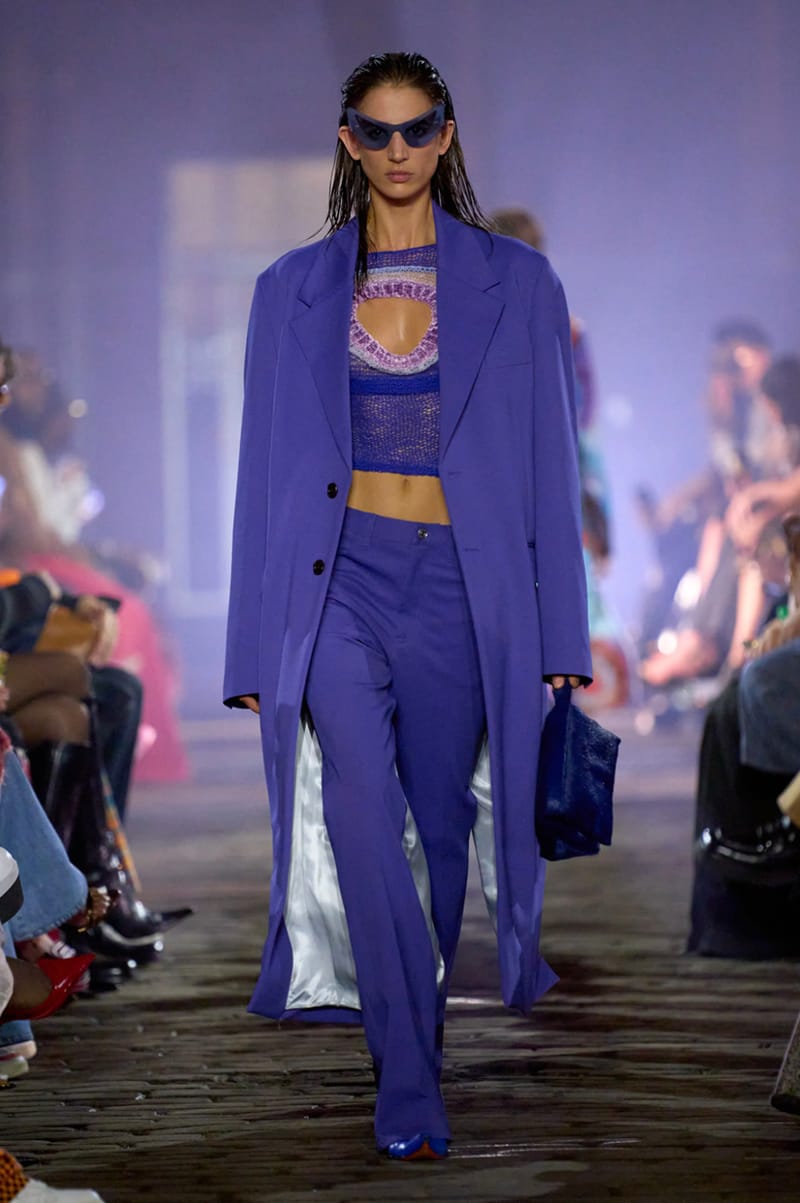 Marni5 of 5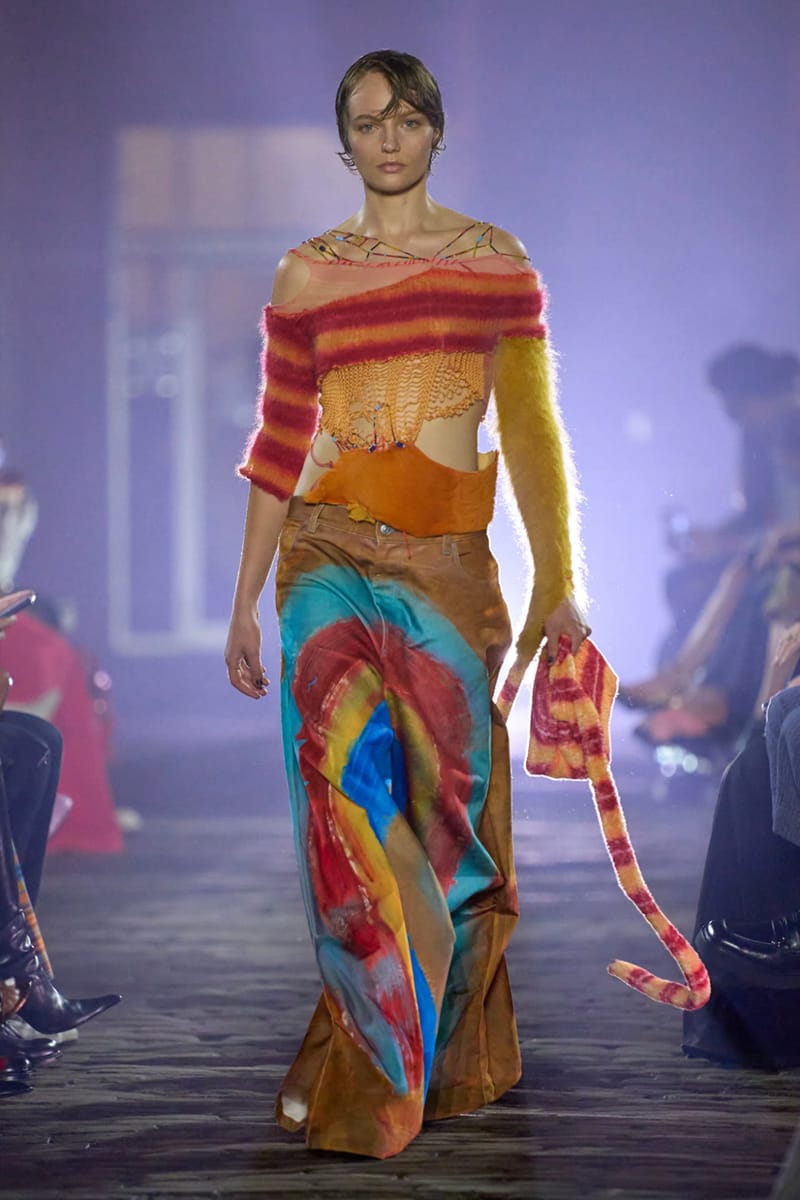 Marni
For several reasons, Marni's Spring/Summer 2023 show was a sight to behold. Starting off, the show marked the Milan-based brand's first show in New York City, so all eyes were locked on Marni to see what the brand would set forth. Most importantly, the brand used this heightened attention as an opportunity to exhibit blissfully fun, yet sexy garments.
Francesco Risso's Marni is always lively, but this collection brought an ethereal, club-like aesthetic into the fold. Knitted tops were met with circular cutouts, blazers were done up in leather and silk fabrics and leather pants had volumes that extended to space. Outwear like overcoats and oversized bomber jackets came to life in visceral multi-fabric constructions. But the enchantment did not end here, solid-color and graphic print velvet suits alongside bodycon skirts that connected to the arms served as collection highlights.
Dipped in shades of sunkissed orange, tangerine, coral, lavender, baby blue, sea moss green and more, the color palette was inspired by the daily meandering colors of light in Italy. Even though the brand's SS23 collection harbored a slightly paired-down cadence when compared to its previous collection, it did not sacrifice its attention to elevated detail – rendering the offering exceptionally versatile and lively.
Issey Miyaki
1 of 5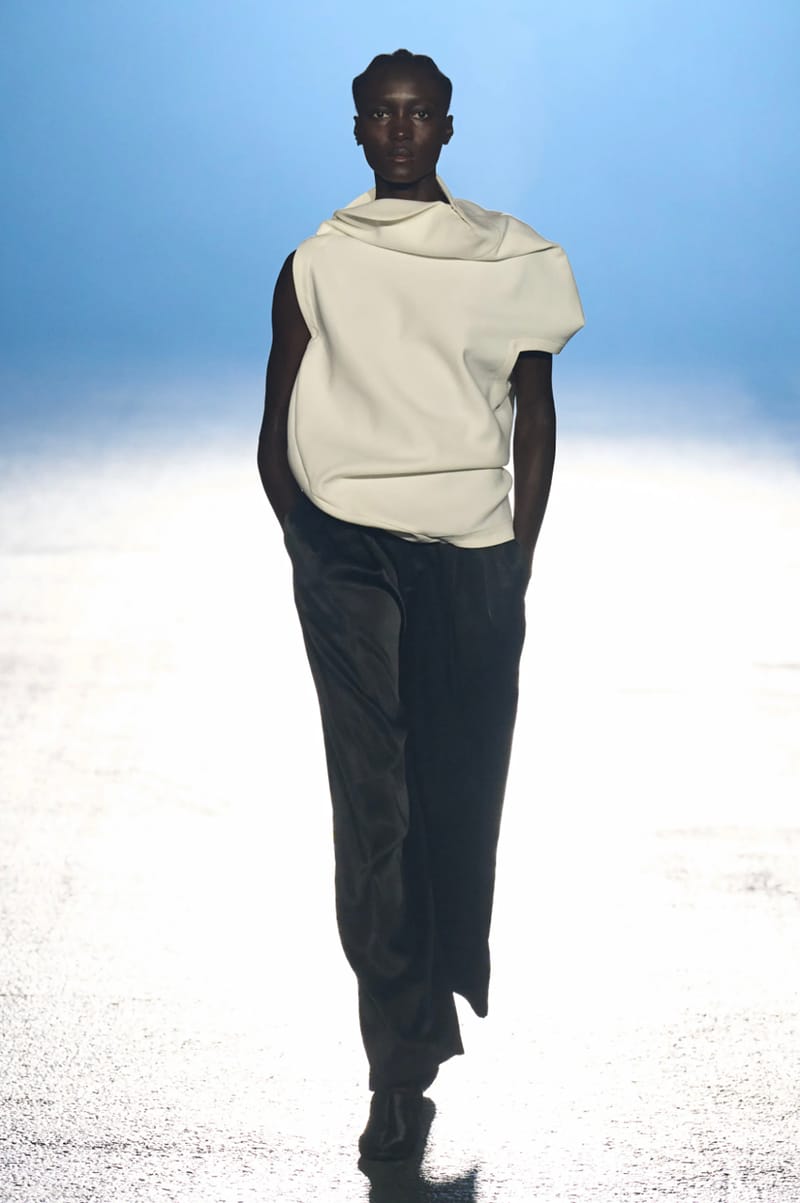 Issey Miyaki2 of 5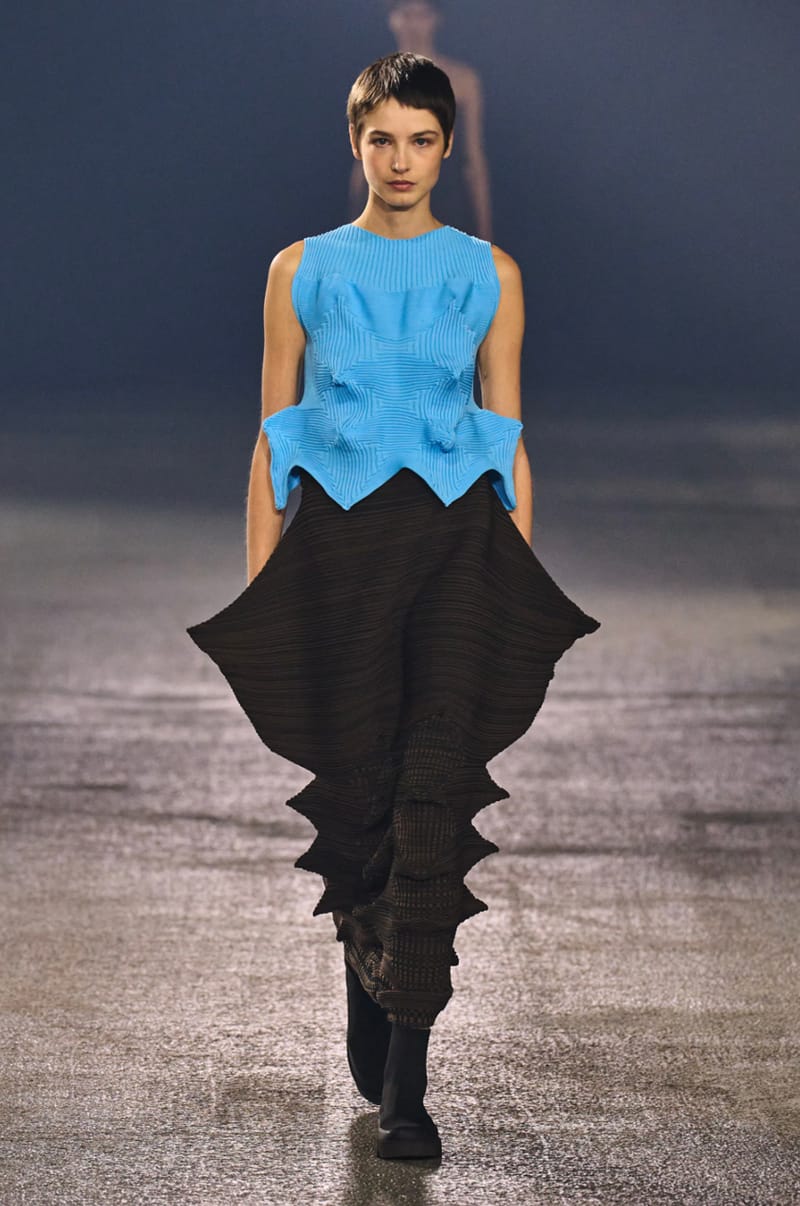 Issey Miyaki3 of 5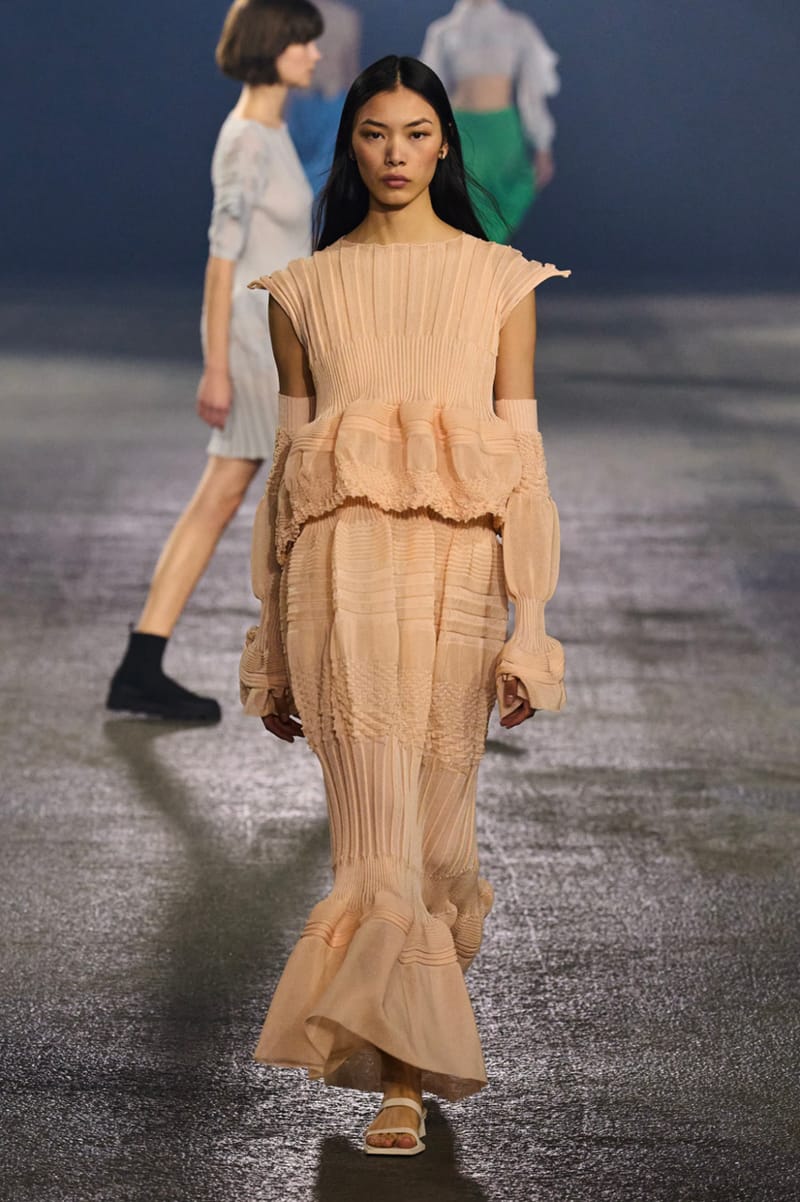 Issey Miyaki4 of 5
Issey Miyaki5 of 5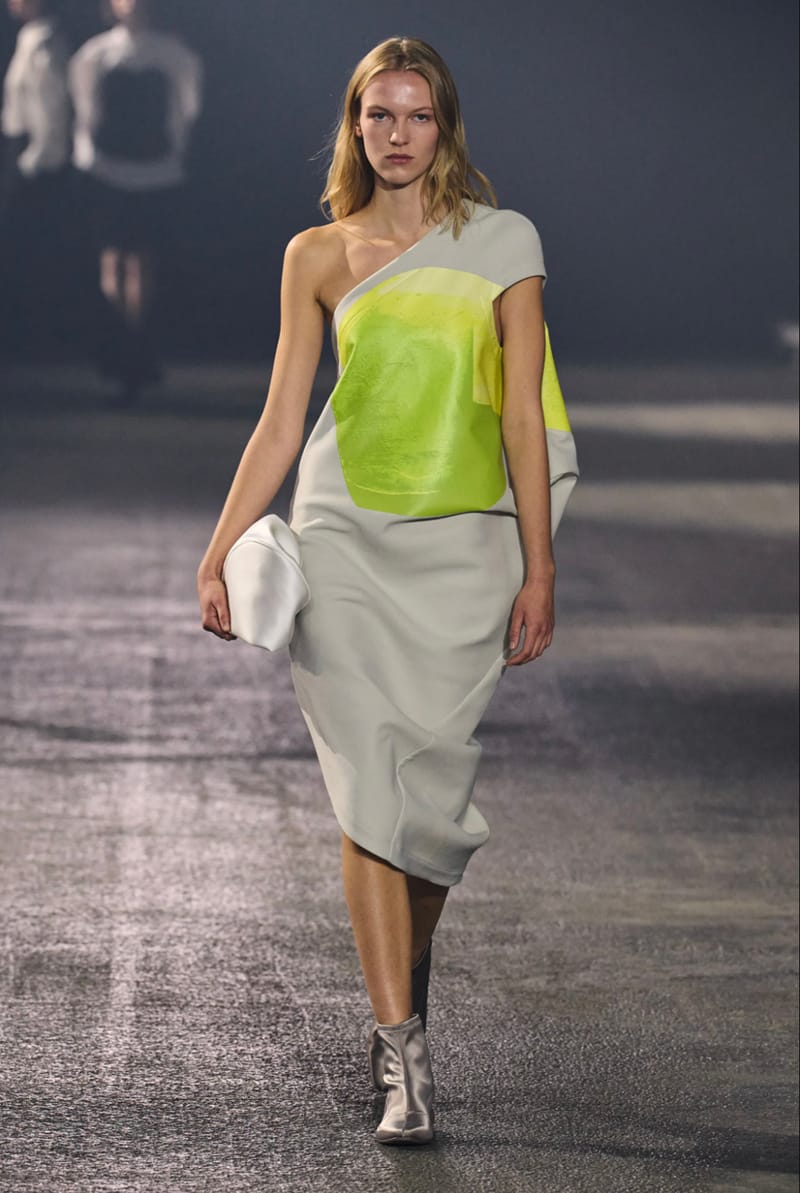 Issey Miyaki
The death of Issey Miyake sent shockwaves through the fashion community, so it was naturally an emotional ordeal before the start of his first posthumous show. Taking to Paris Fashion Week, the Issey Miyake show was a welcome break from the hustle and bustle of the French city, ushering the crowd into a dimly lit warehouse before commencing with a touching tribute to the late legend.
From here, a contemporary pianist performed a dramatic piece as models descended into the room, soon spiraling into a modern dance act that moved people to tears. For many, Issey Miyake was more than just a designer – a man whose clothes shifted with and defined the personalities of so many who love fashion because of this man. His artistic expression was one of beauty, taking a light approach to the heavy-hitting world of fashion. This was the same for the SS23 show, which didn't just deliver a stellar collection of wearables, but showcased how the clothes move and become a part of oneself, expressing your feelings as Mr. Miyake would have wanted.
Fendi
1 of 5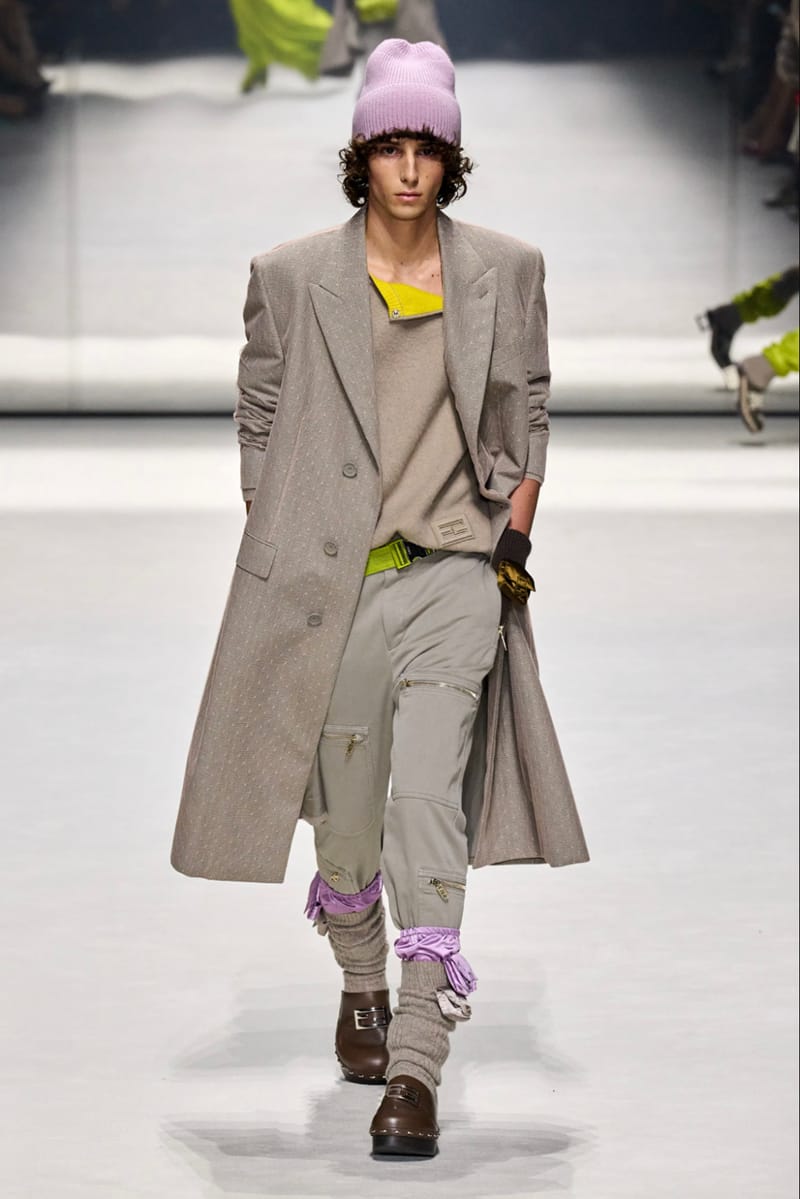 Fendi2 of 5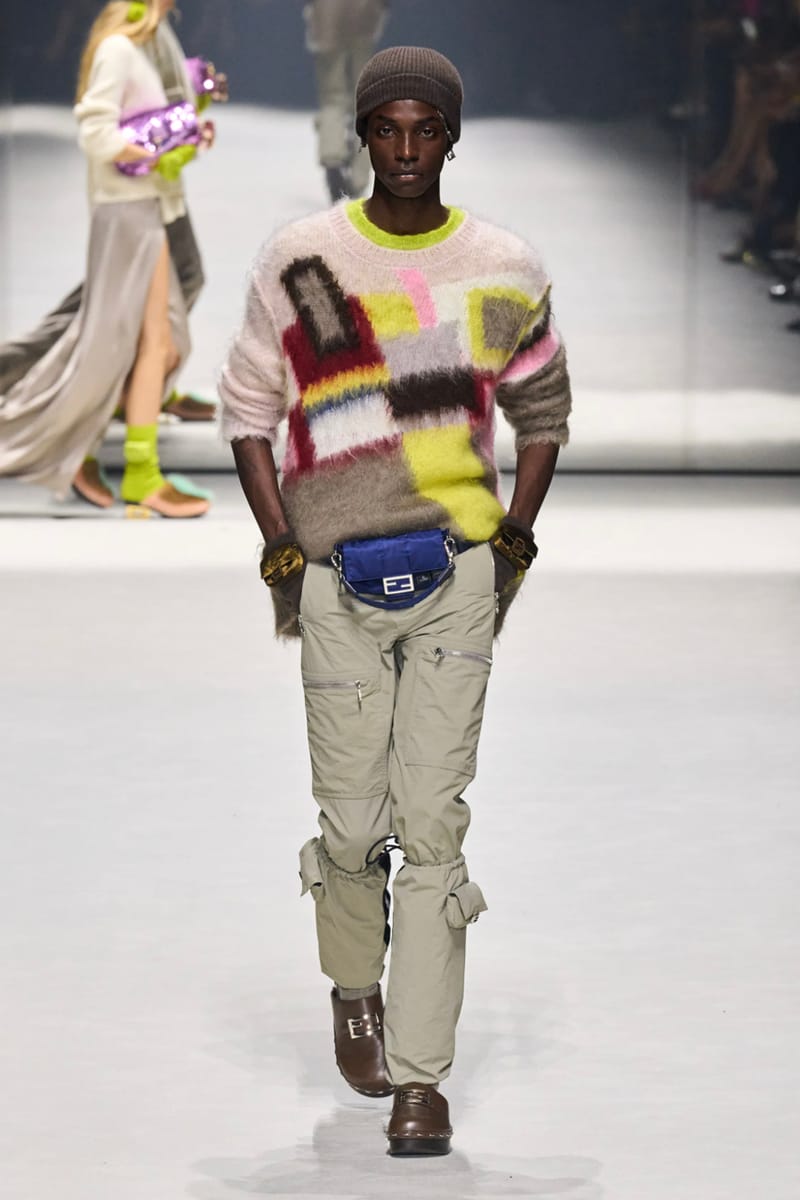 Fendi3 of 5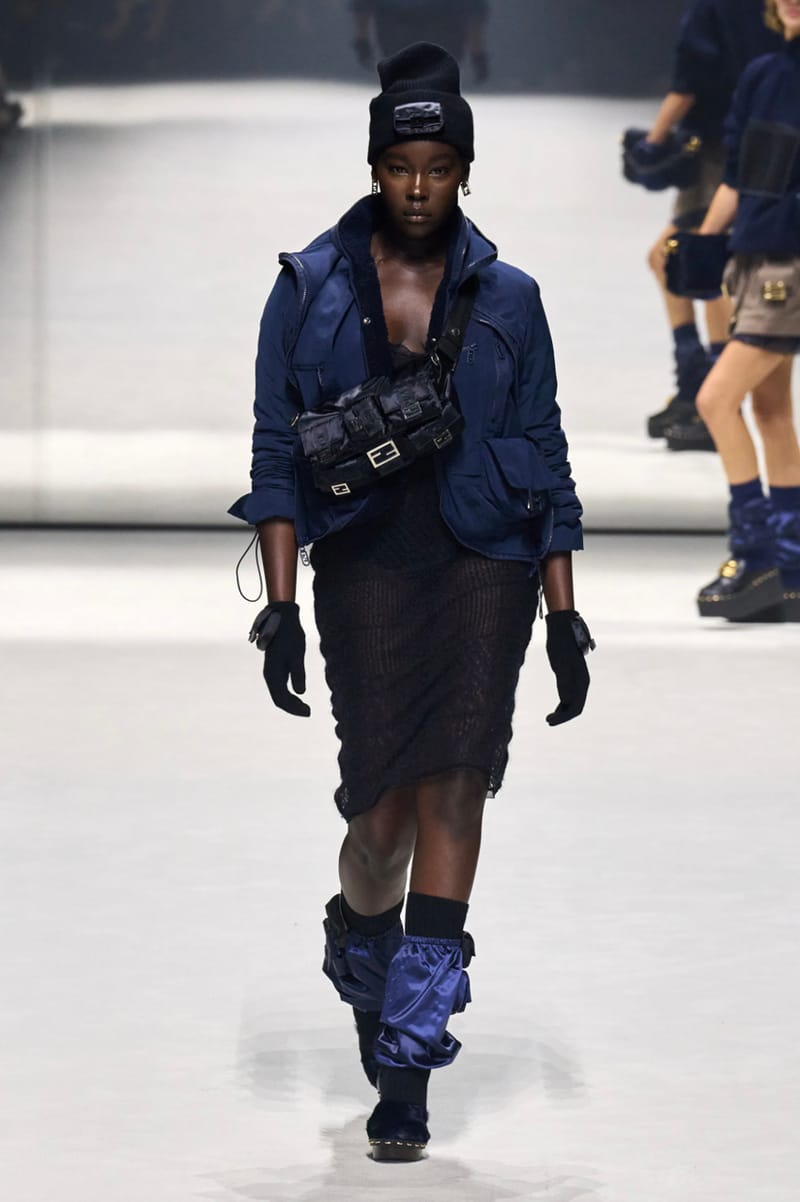 Fendi4 of 5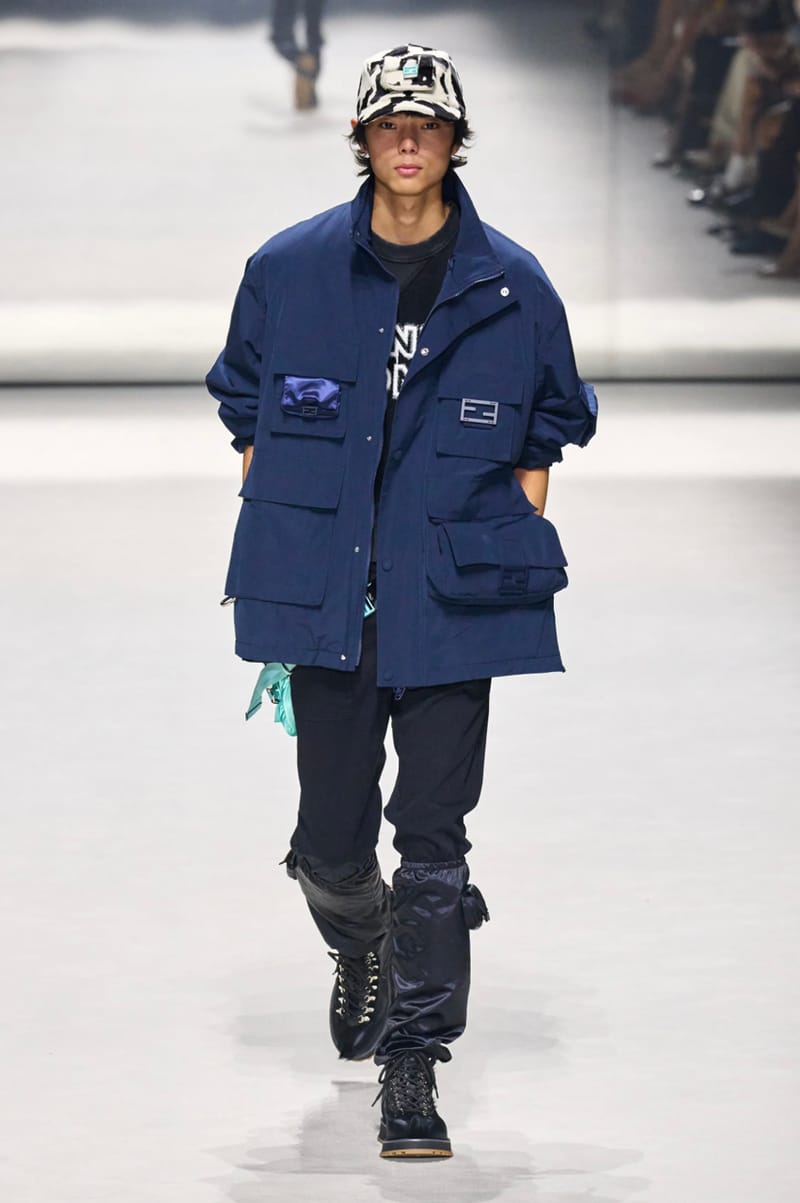 Fendi5 of 5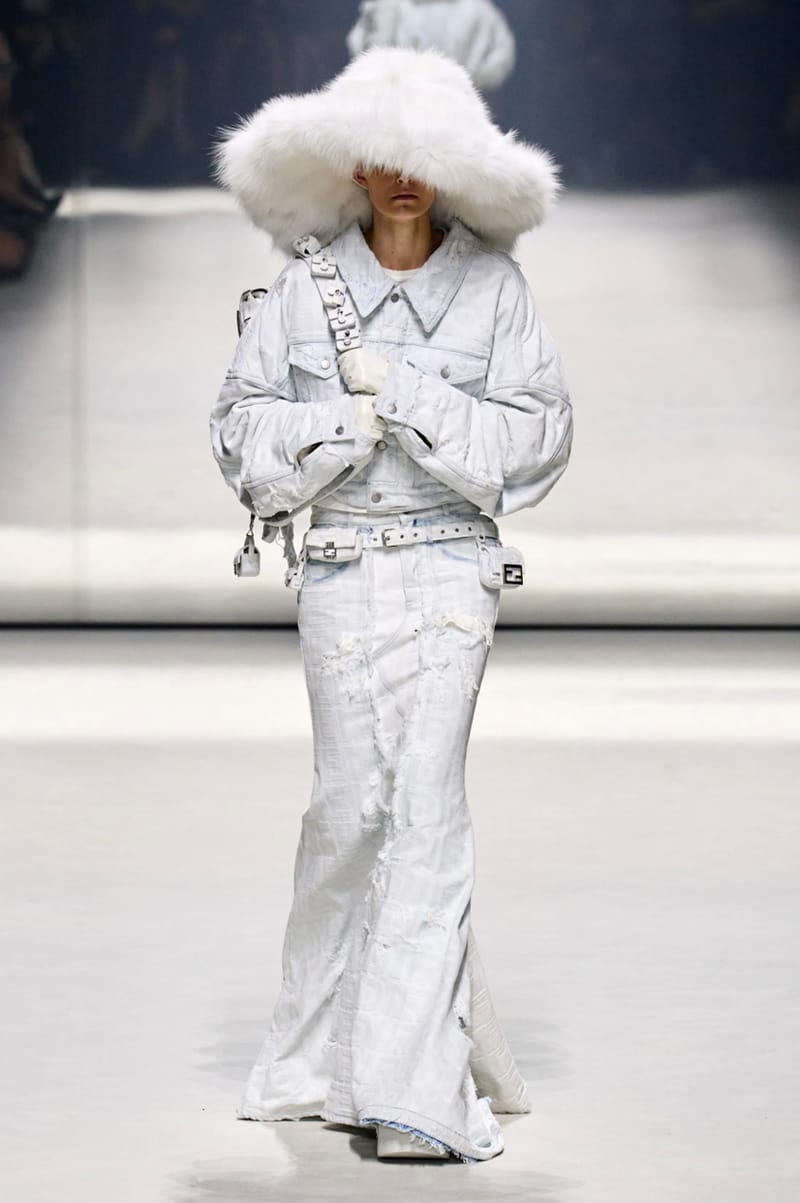 Fendi
To celebrate 25 years of the Fendi Baguette as an "it bag," the Italian fashion house returned to the USA to present a star-studded Resort 2023 collection that kickstarted New York Fashion Week – all before the house later showed its Spring/Summer 2023 collection in Milan.
This special anniversary collection featured men's and women's ready-to-wear items along with updated variations of the Baguette that were co-designed by Tiffany & Co, Marc Jacobs, Sarah Jessica Parker and Porter.
Displayed on the runway were utilitarian motifs in the form of tonal cargo pants, car coats with exterior zip detailing, moire bomber jackets with double-zip closure and envelope-sized pocket enclosures and leather windbreakers (with color-blocked front chest plackets).
An important focal point for Kim Jones (Fendi's Artistic Director of Couture and Womenswear), and Silvia Venturini (Fendi's Artistic Director of Accessories and Menswear), was to incorporate NYC's elements of street style and technical outerwear onto the runway.
Balenciaga
1 of 5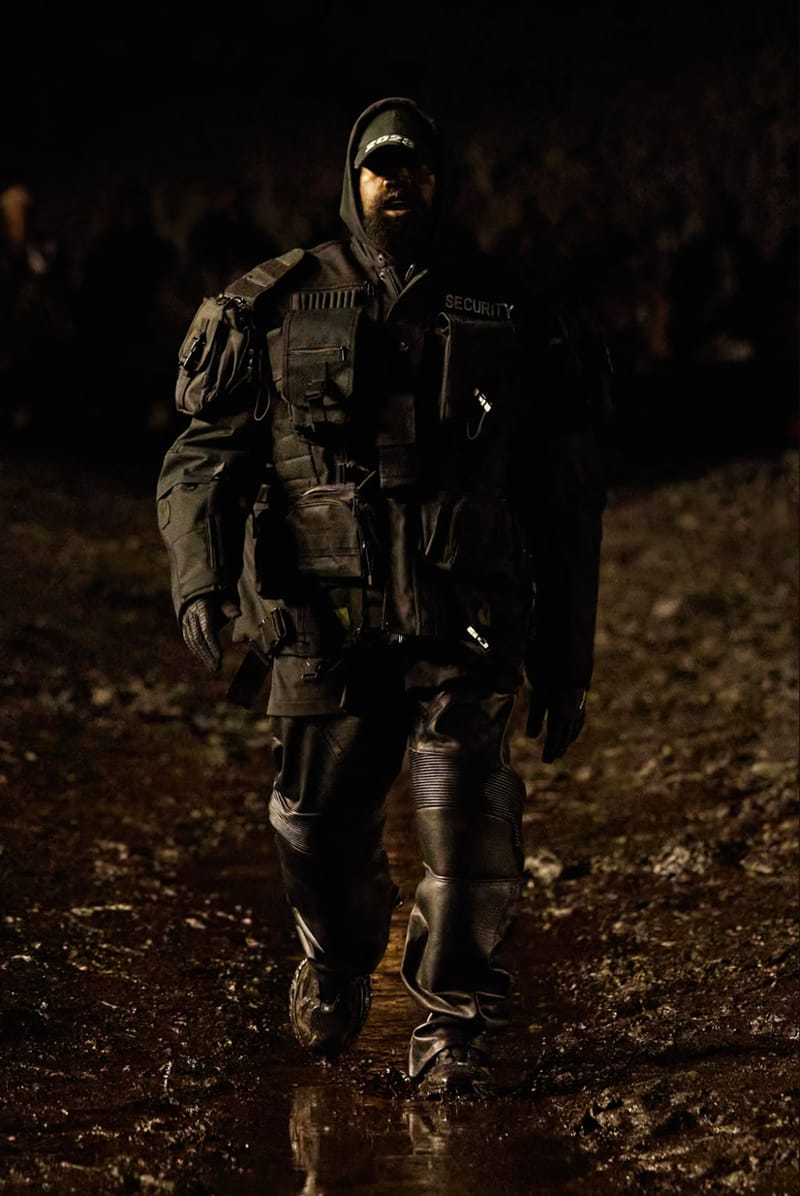 Balenciaga2 of 5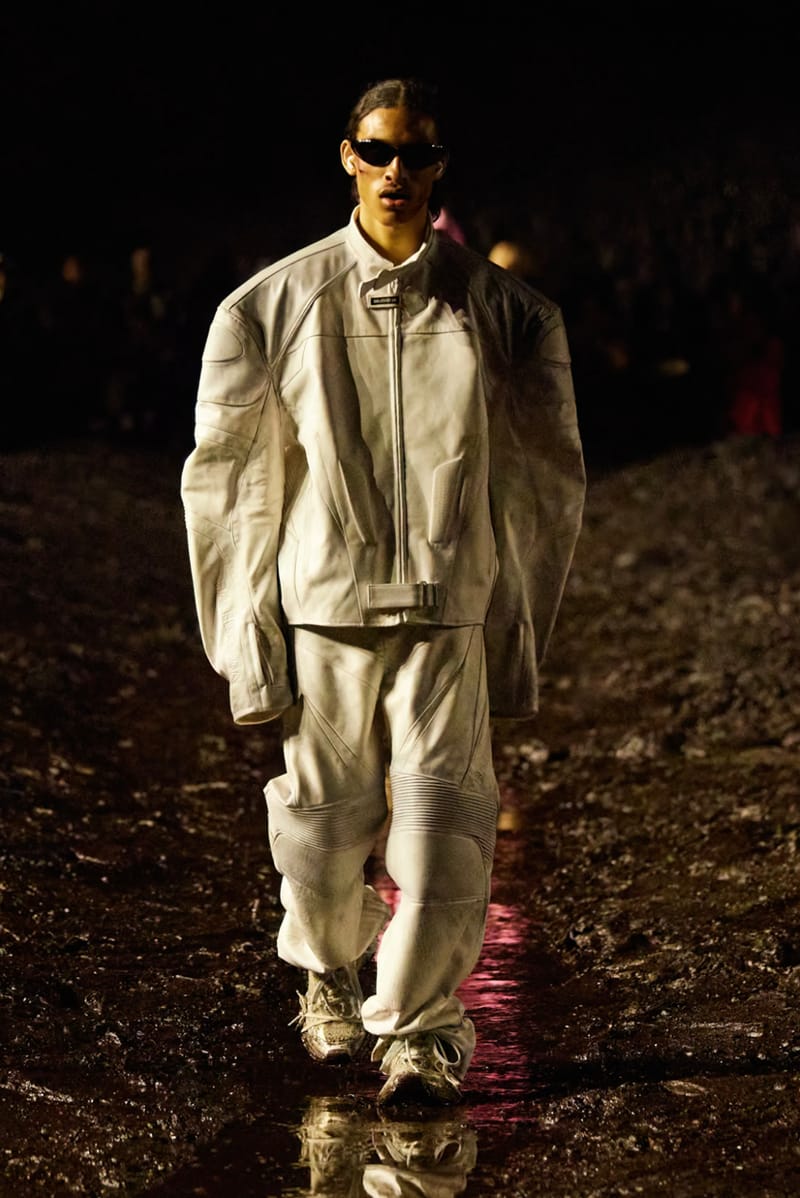 Balenciaga3 of 5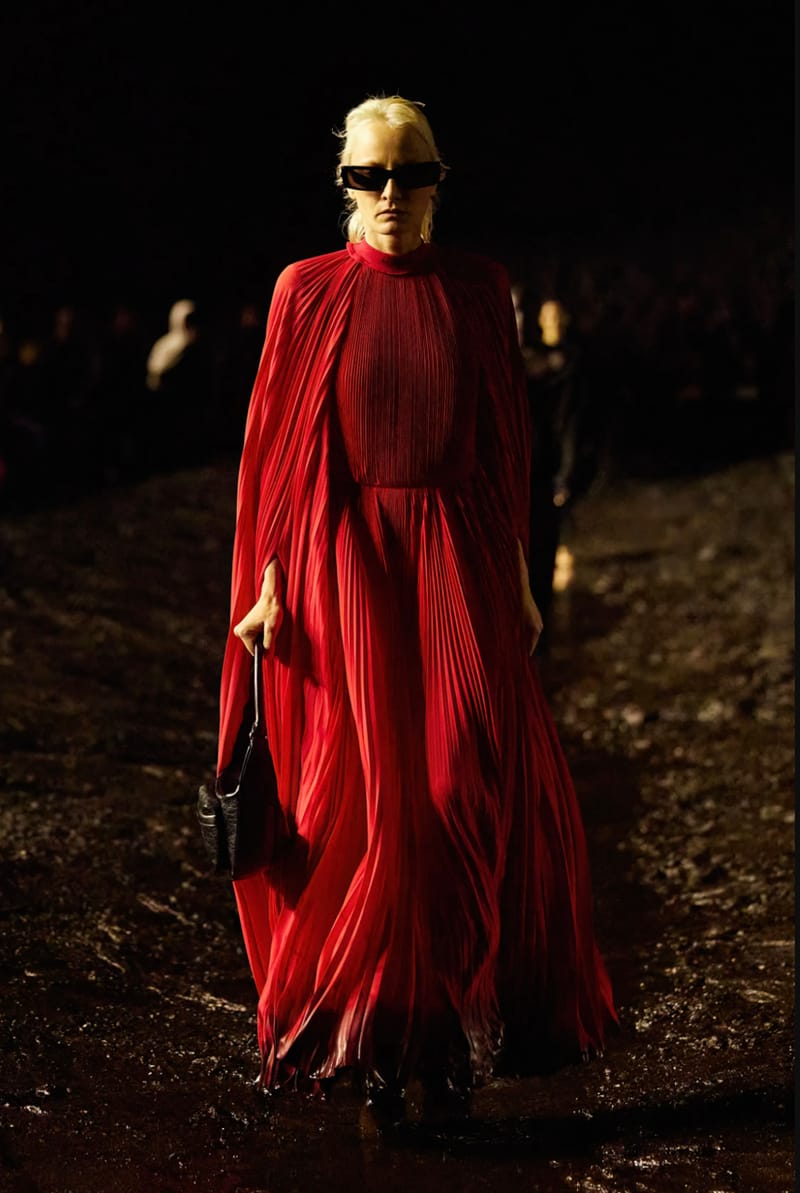 Balenciaga4 of 5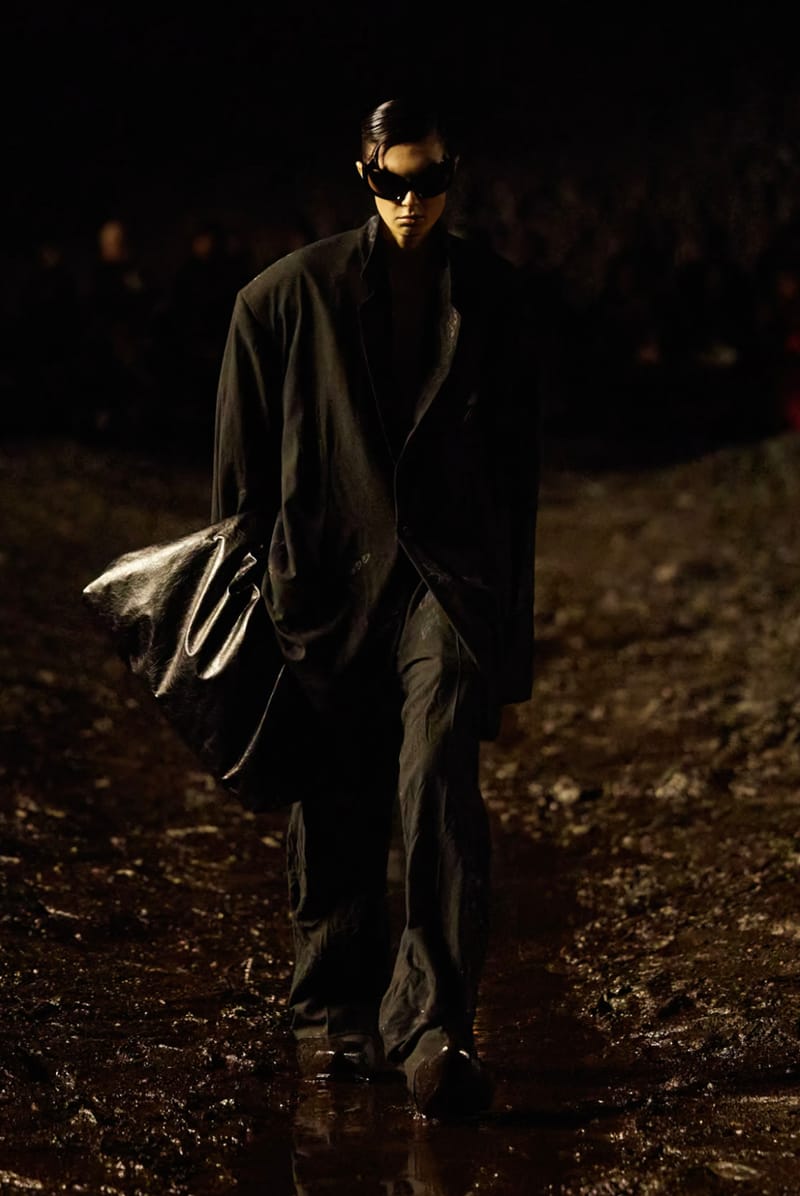 Balenciaga5 of 5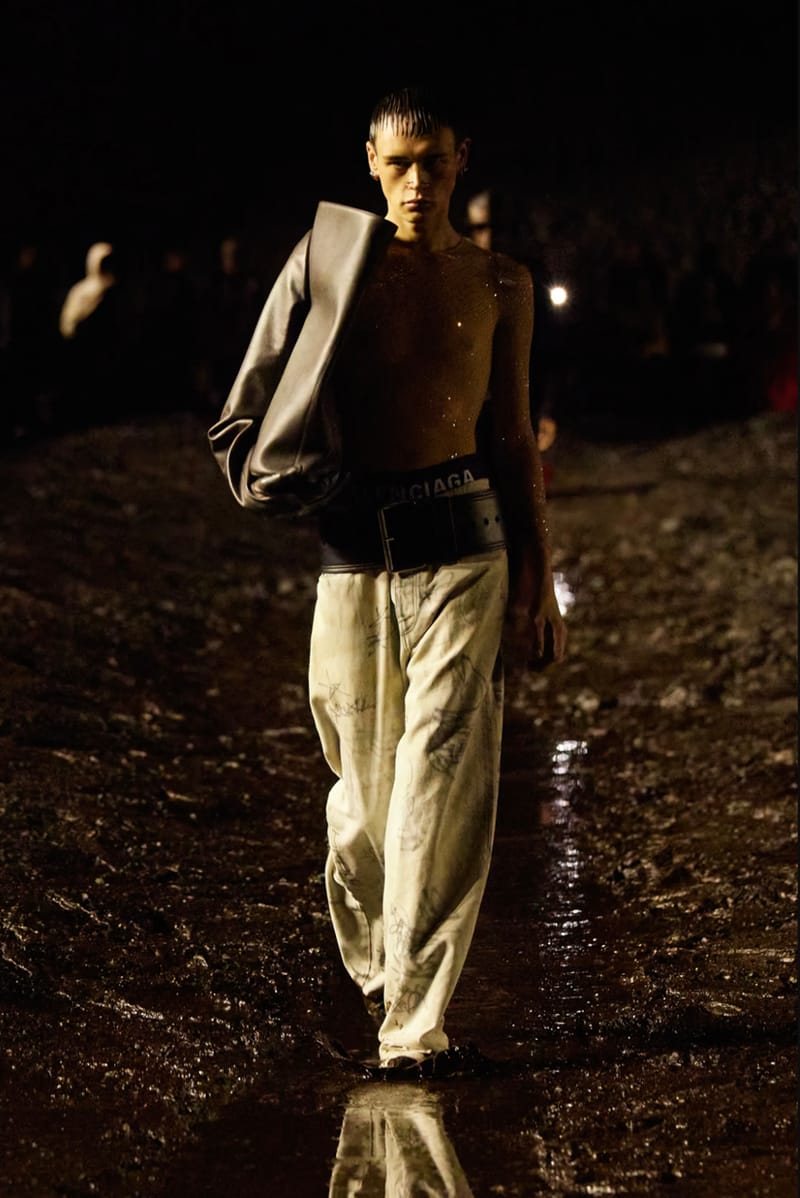 Balenciaga
It'd be almost impossible to write a piece about the month's best fashion shows without talking about Demna's Balenciaga Summer 2023 offering, "The Mud Show." The Creative Director took PFW to the ends of the world for a show well worth the €50 cab fare, as when we arrived the stench of wet mud permeated the air like a damp forest. A glitterati affair took their seats narrowly avoiding mud splats and pits before BFRND pumped out his latest custom piece of audio sensory music, beaten to the walks of models.
From security jackets to demonic teddy bear bags, a Lays-inspired pochette to sporty dresses pleated from the neck down to the saturated floor it dragged through, Balenciaga's show was nothing but dramatic. Was it a continuation of last season's blizzard, as the snow melts mud emerges? Only next season will tell, but what we can decipher from the collection is that Demna has fully cemented himself as a designer that pushes the high-fashion scene's boundaries.
It's not often a collection can be almost flawless and wearable – from the new 3XL sneakers to the Le Cagole dress, this was a masterclass in taking house cues and elevating them to the next extreme, in the most extreme conditions imaginable.
Coperni
1 of 5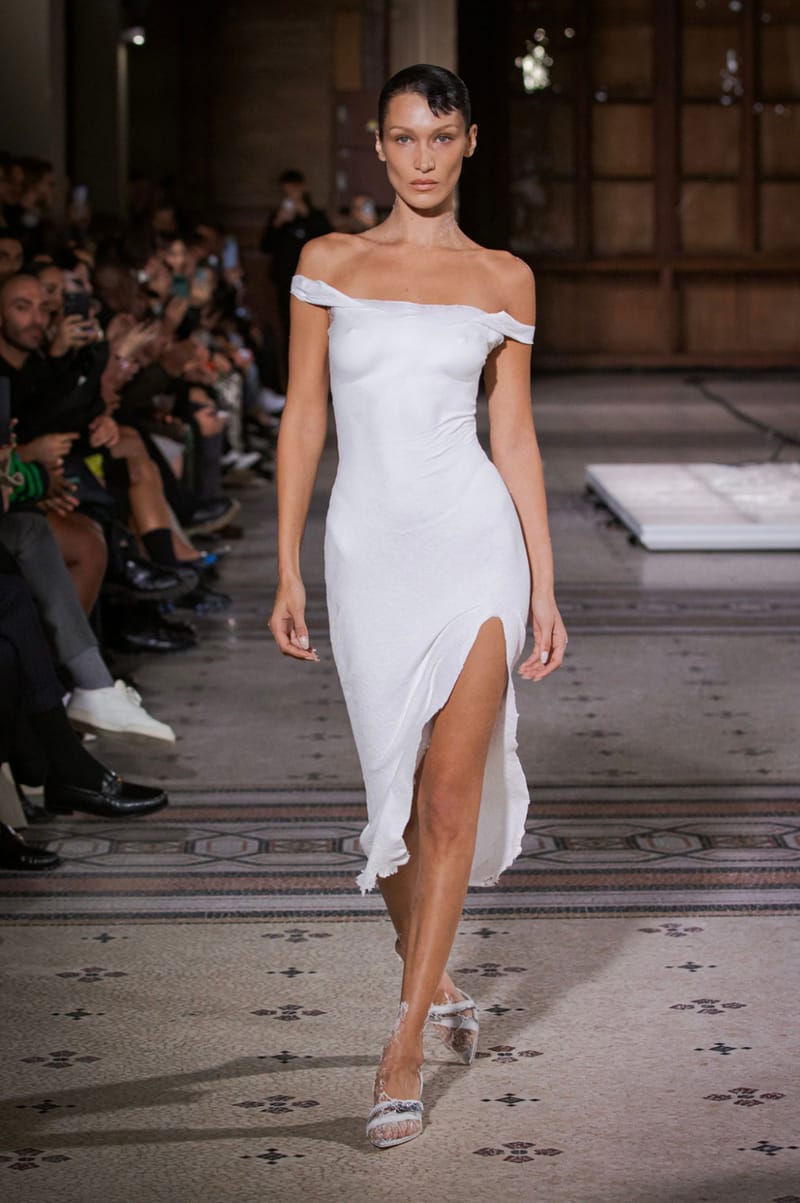 Coperni2 of 5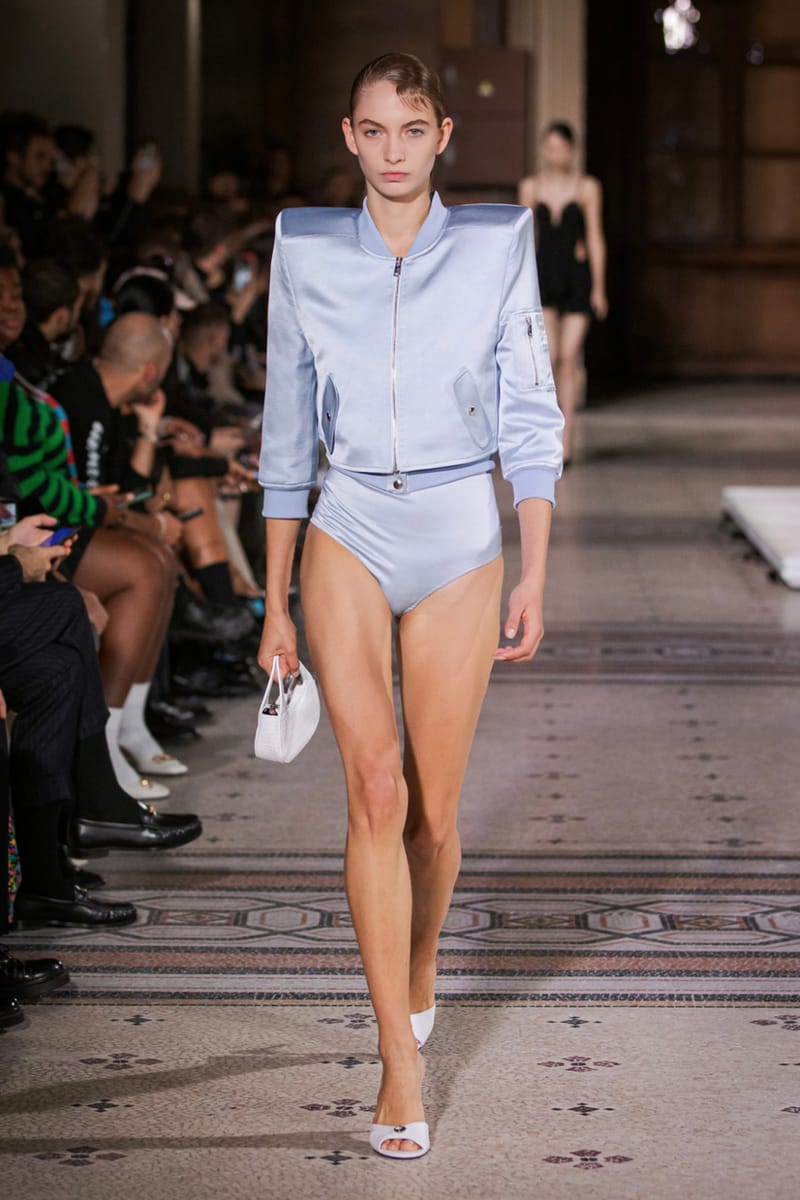 Coperni3 of 5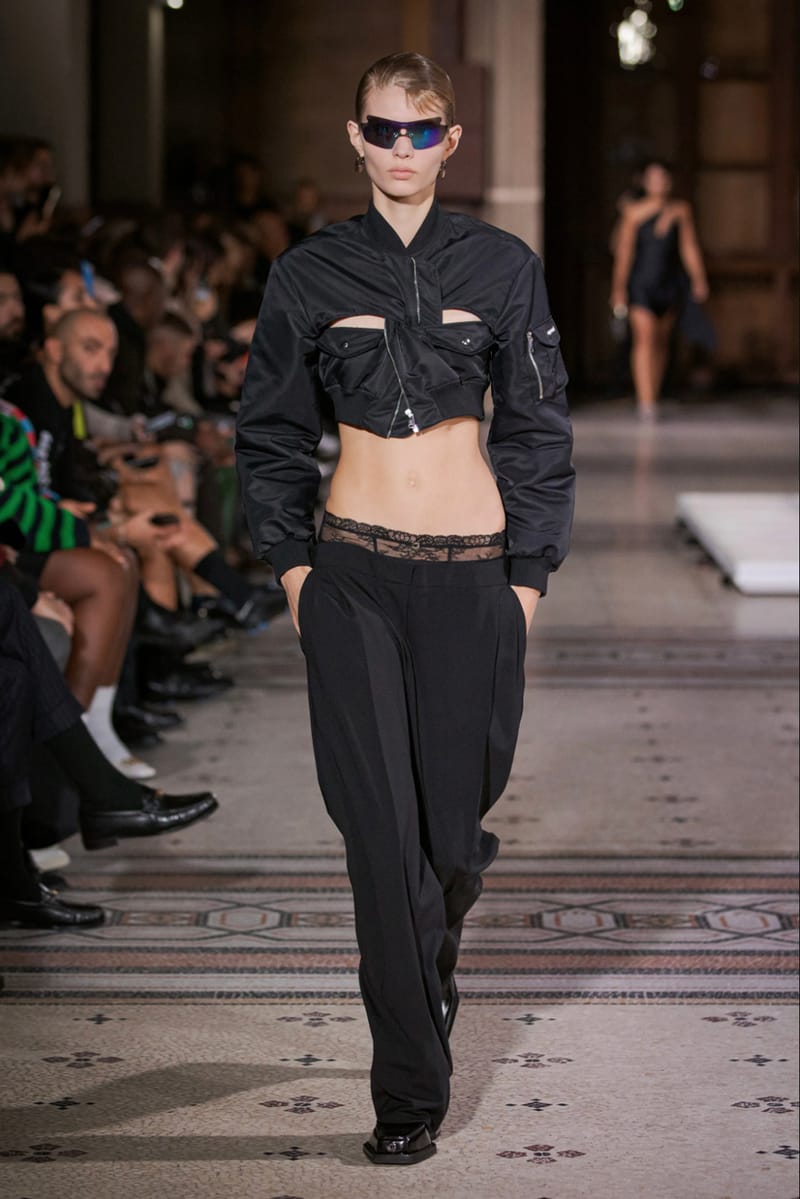 Coperni4 of 5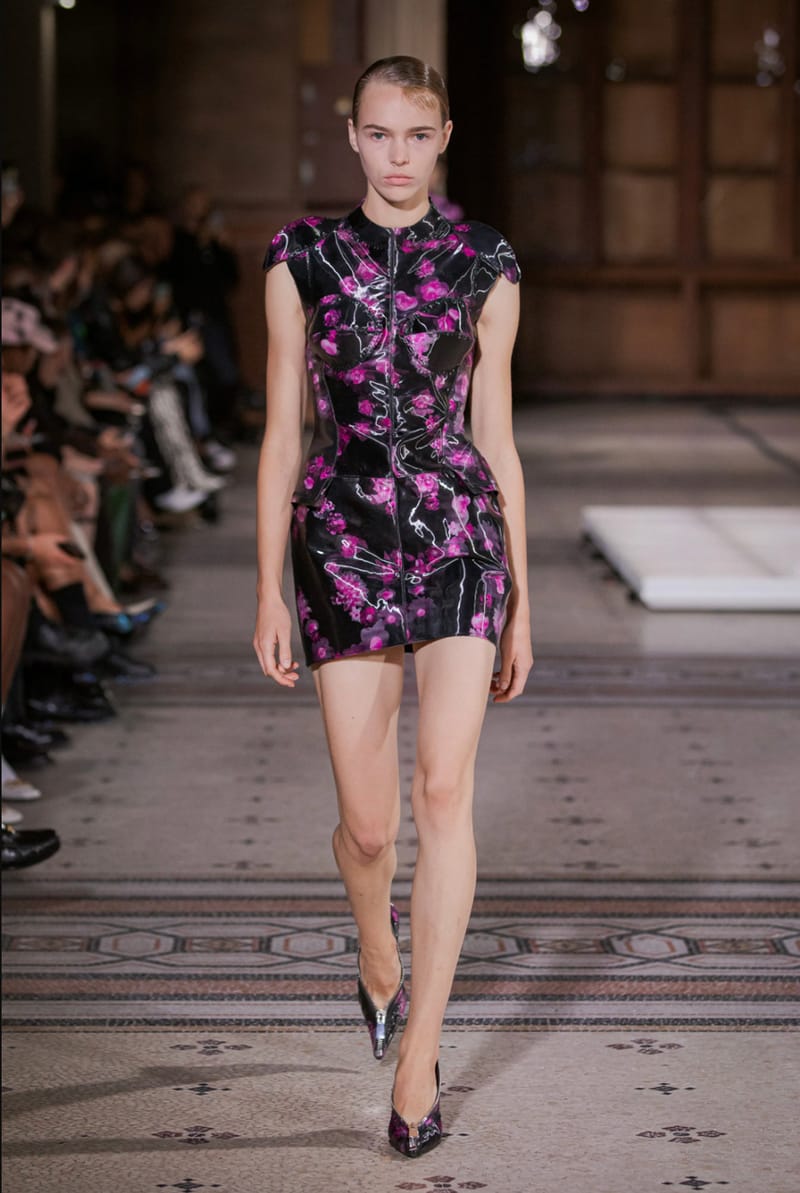 Coperni5 of 5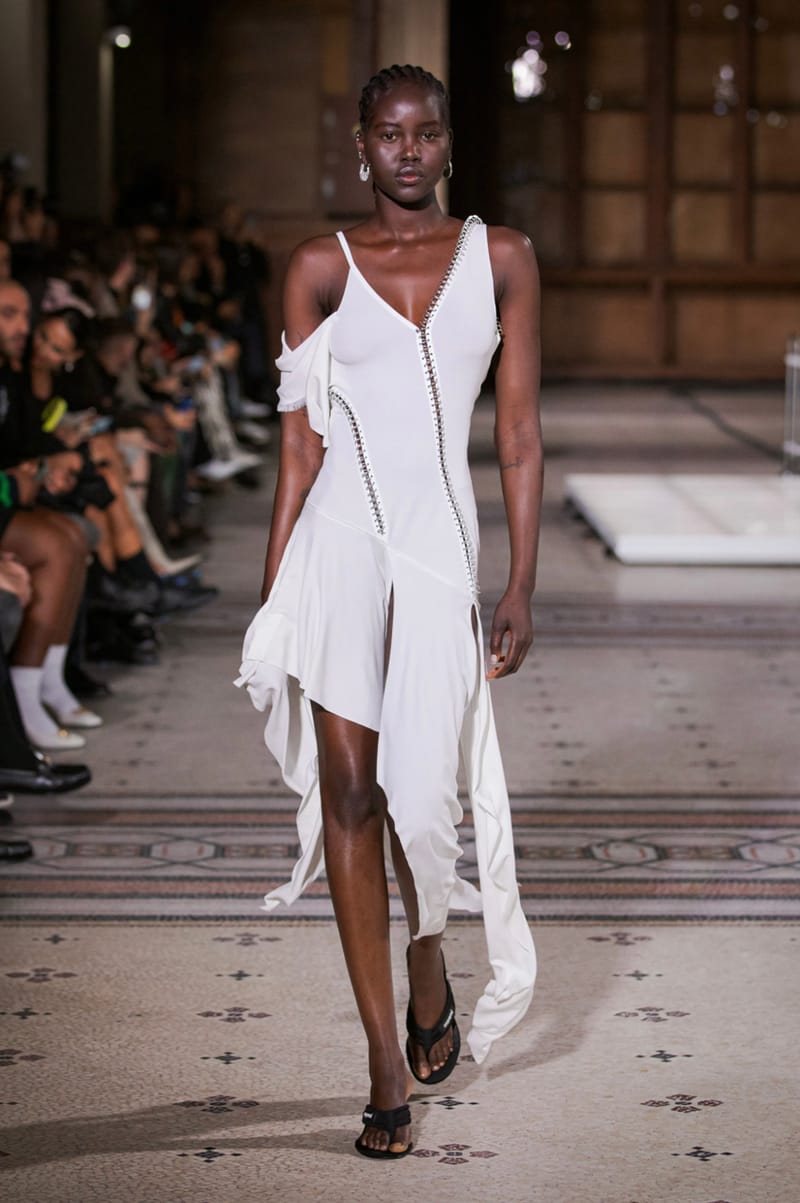 Copernni
As one of the most talked about shows of the Spring/Summer 2023 season, Coperni is mandatory on our list. Creative co-founders Sébastien Meyer and Arnaud Vaillant crafted a showcase that has set its mark on fashion history.
Bella Hadid emerged from the venue's dim-lit setting wearing nothing but a pair of skin-toned underwear. As she shielded her exposed breasts from public view, she stood still and was blasted with a white paint-like substance. Undisclosed at the time, the substance was Fabrican's spray-on fabric solution which rapidly developed into a slim-fitting, calf-length dress, featuring an off-shoulder design and a hand-cut slit down the left thigh.
The jaw-dropping scene reminded many of Alexander Mcqueen's Spring/Summer 1999 runway show, in which a belted strapless gown worn by Shalom Harlow was clobbered by mechanical robots. The moment was a symbol of Mcqueen's wounded creativity and continues to influence fashion today. Whether Coperni's performance was inspired by the former is unknown, yet the resemblance is uncanny.
AVAVAV
1 of 5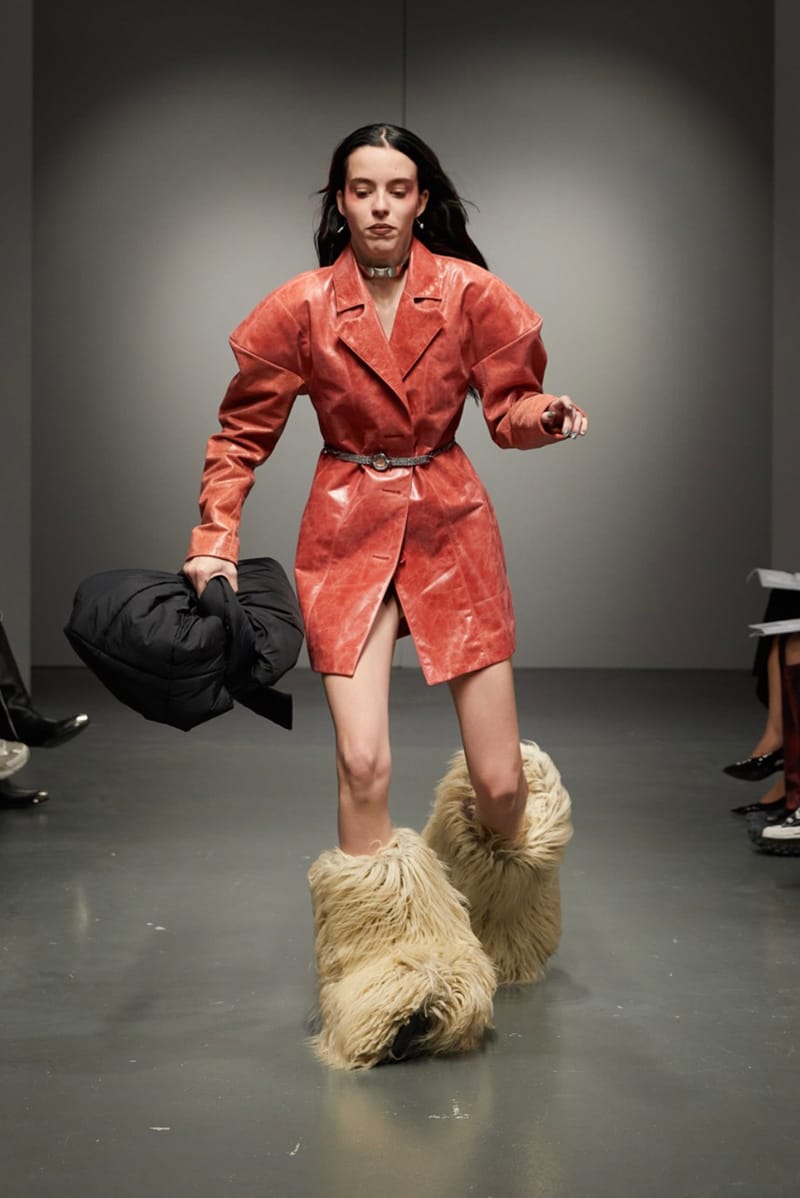 AVAVAV2 of 5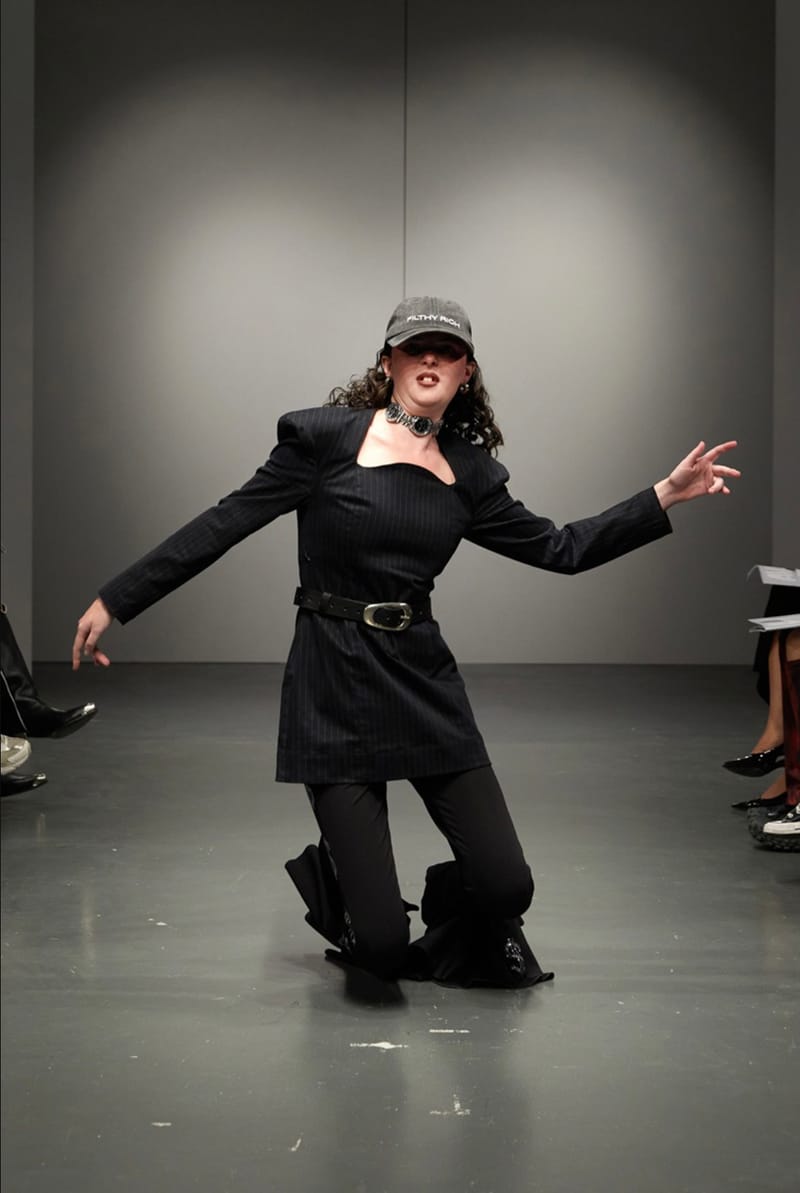 AVAVAV3 of 5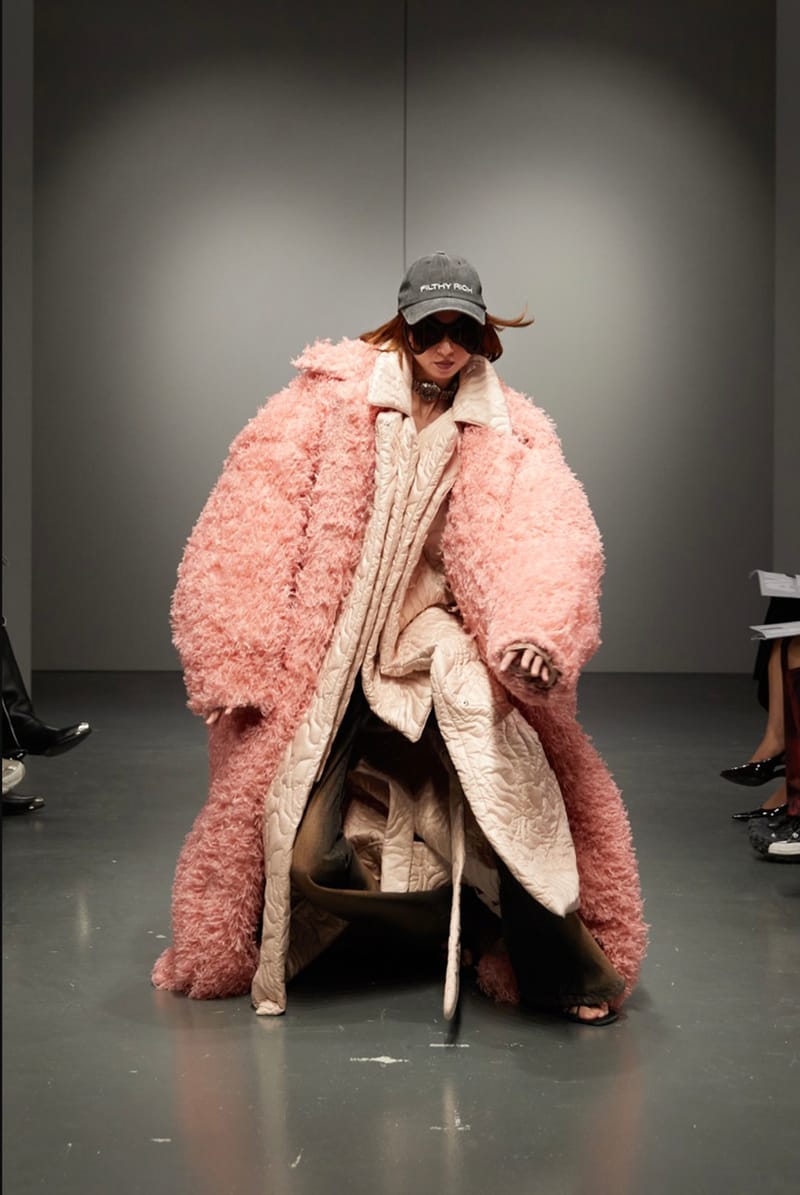 AVAVAV4 of 5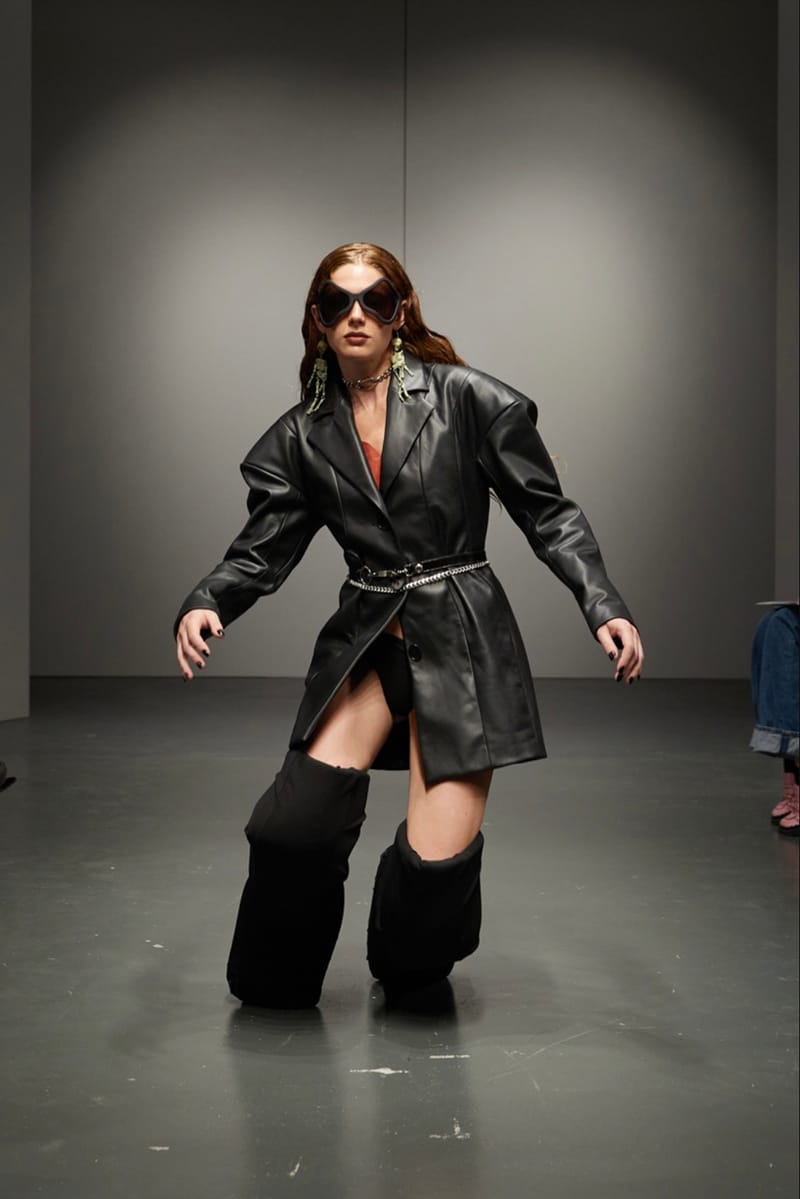 AVAVAV5 of 5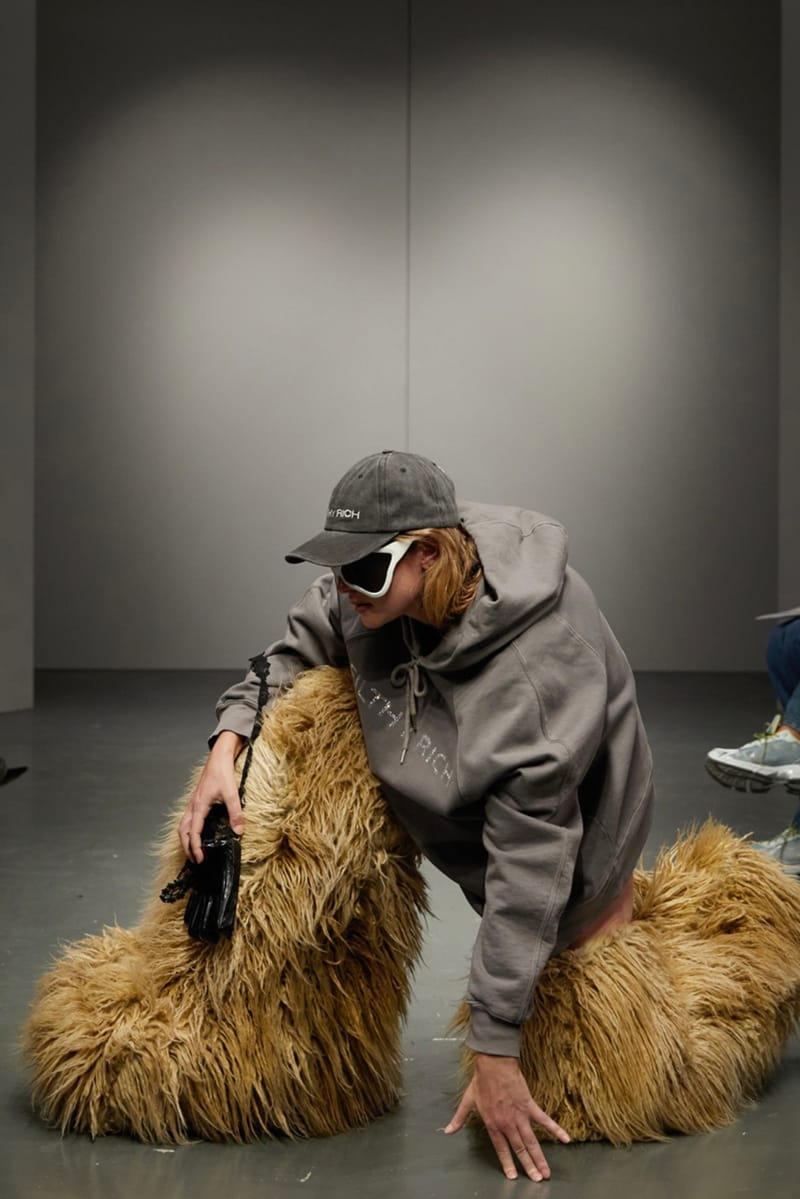 AVAVAV
Creative Director Beate Karlsson tripped up the final leg of shows for Milan Fashion Week – literally, with models falling on the runway. She presented a debut, Spring/Summer 2023 nouveau riche collection of ready-to-wear and accessory items that conceptualized the ideal of "success and failure."
Karlsson's runway incorporated a dizzying cadre of models wearing blinged-out bathing suits with dollar-sign emblems, sheath dresses that toyed with familiar designer logo implementation, extremely oversized hoodies and jackets, padded shoulders and artisanal denim. Baseball caps adorned with icy dollar-sign emblems and the phrase "Filthy Rich" – as well as a three-piece, $300,000 USD Rolex necklace – helped to drive home the collection's 'riche' theme.
Chopova Lowena
1 of 5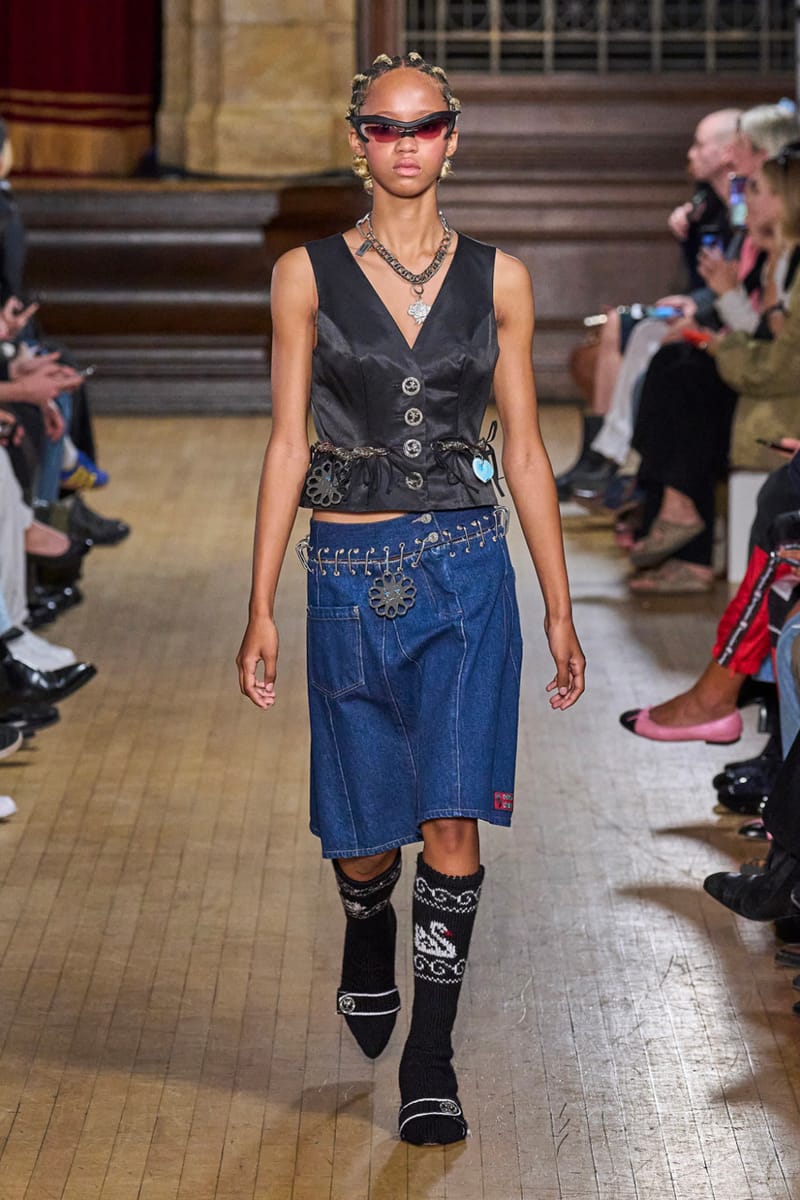 Chopova Lowena2 of 5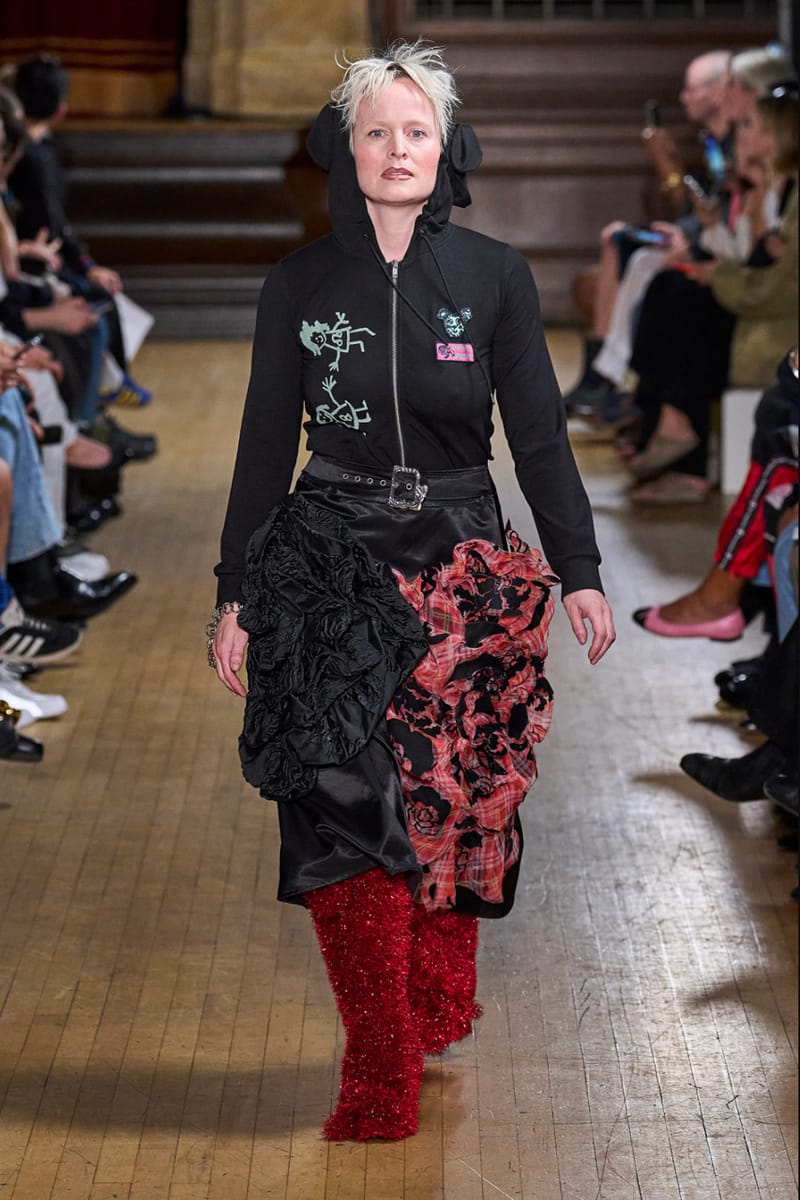 Chopova Lowena3 of 5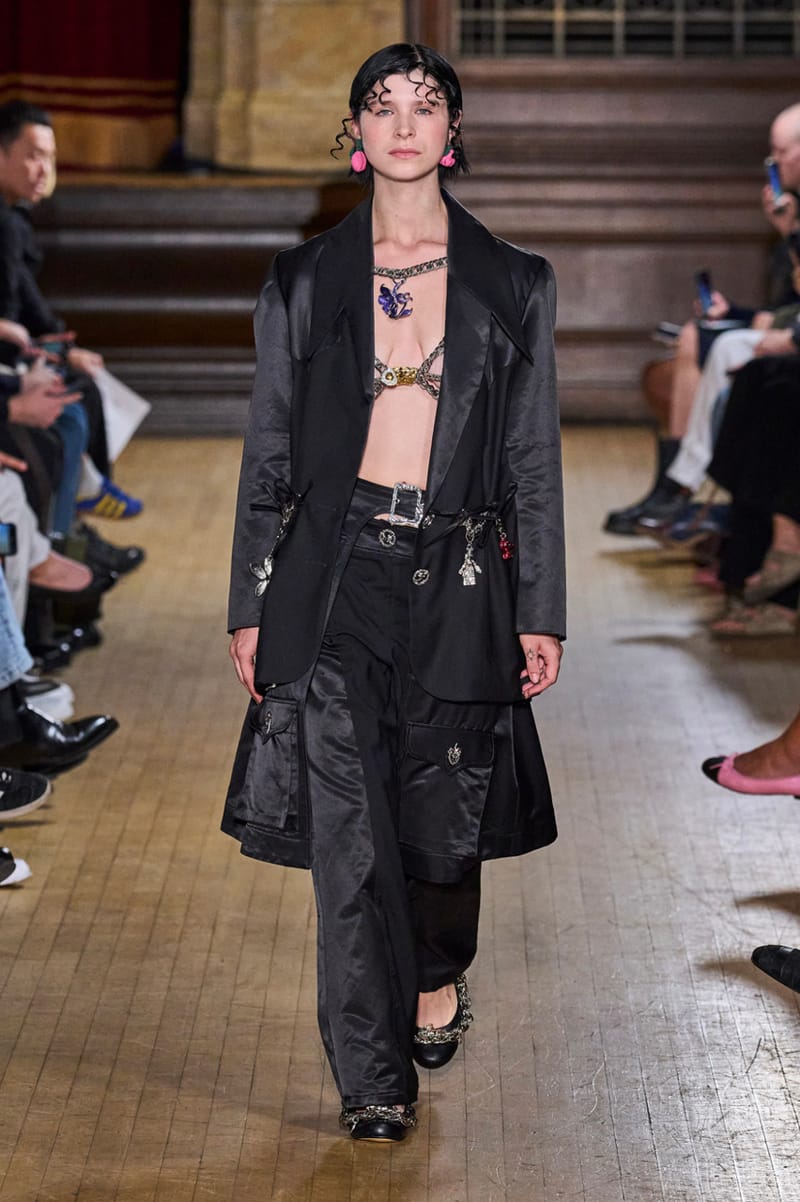 Chopova Lowena4 of 5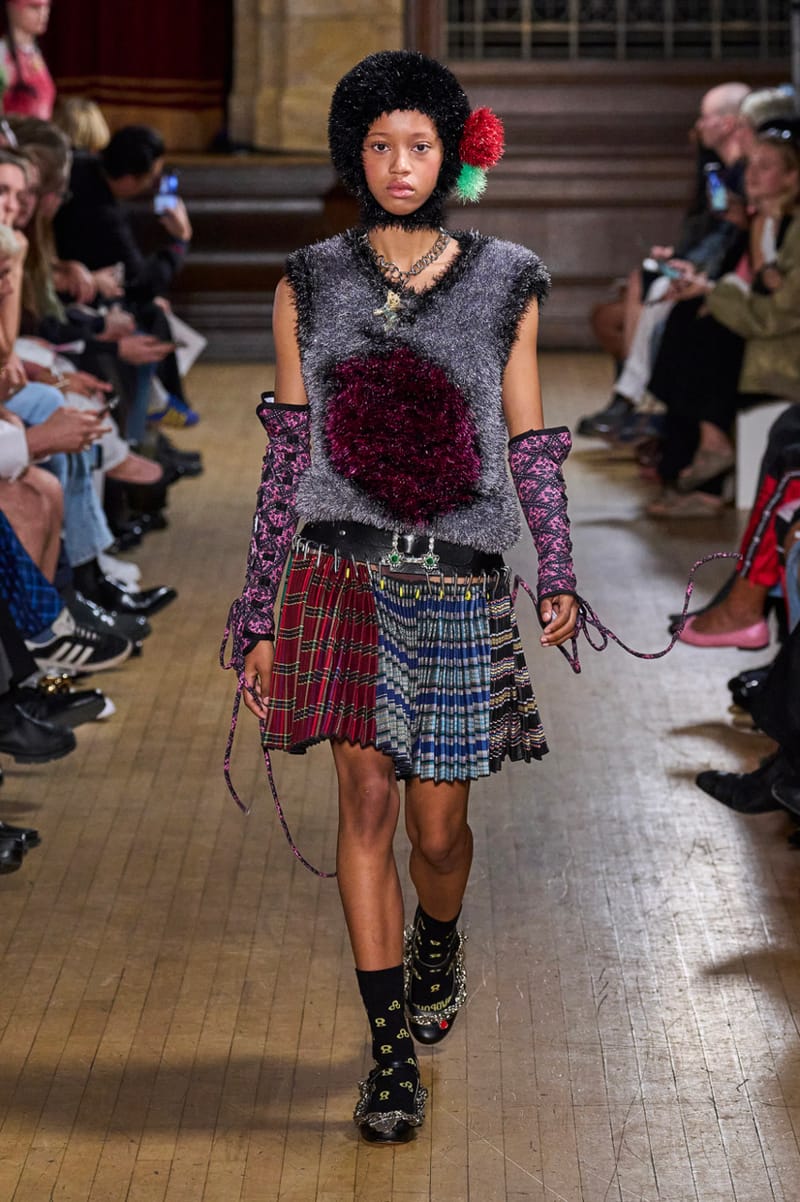 Chopova Lowena5 of 5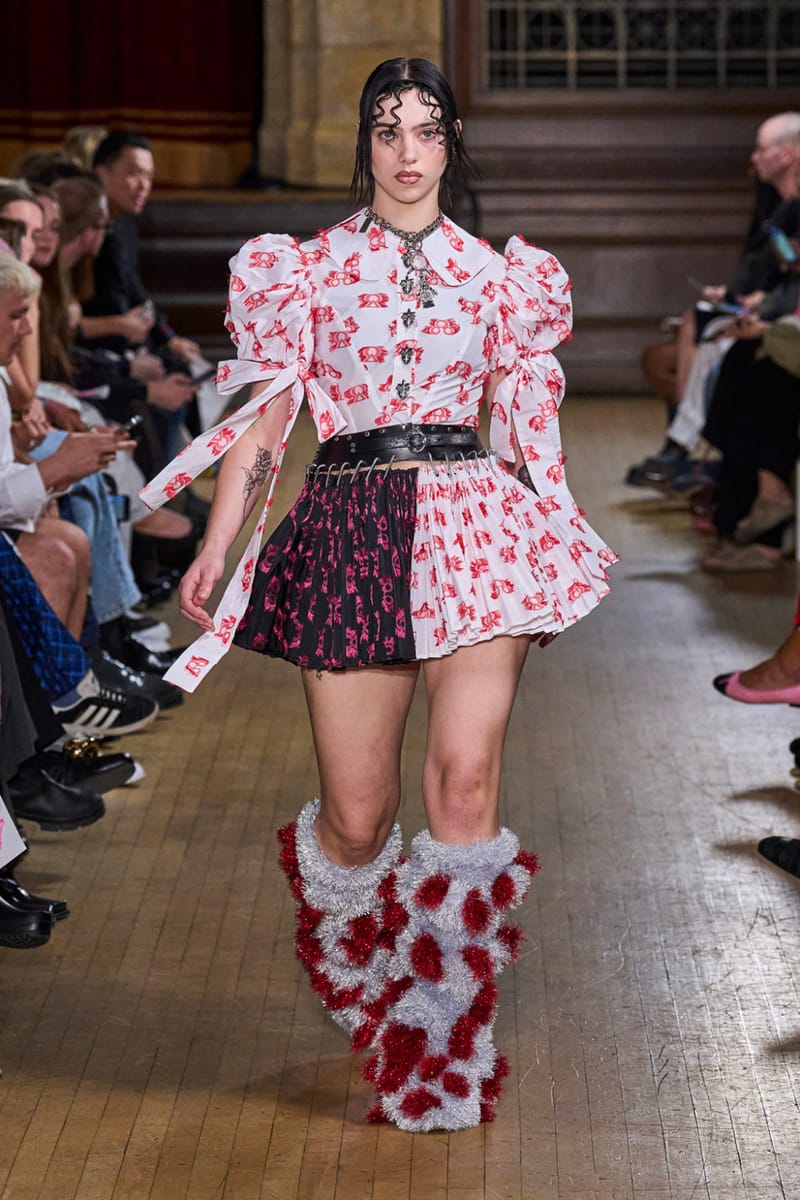 Chopova Lowena
If you're going to have a debut show, take note from Chopova Lowena as this is how you do it. With Emma Chopova and Laura Lowena-Irons at the creative helm, a mishmash of punk and kitsch references clashed to a symphony of heavy rock music on the diversly-casted runway, in turn making the showgoers smile with nostalgic glee.
It was a celebration of playful and nonchalant excellence, somewhat irreverent, totally packed with joy. Teenage angst and the struggles that come with expressing yourself were alleviated through gender-breaking fashions, while tinsel tops, signature pleated skirts and a nod to Bulgaria's rich heritage of throwing a good old local party all combined for one of, if not the show of London Fashion Week.
PUMA
1 of 5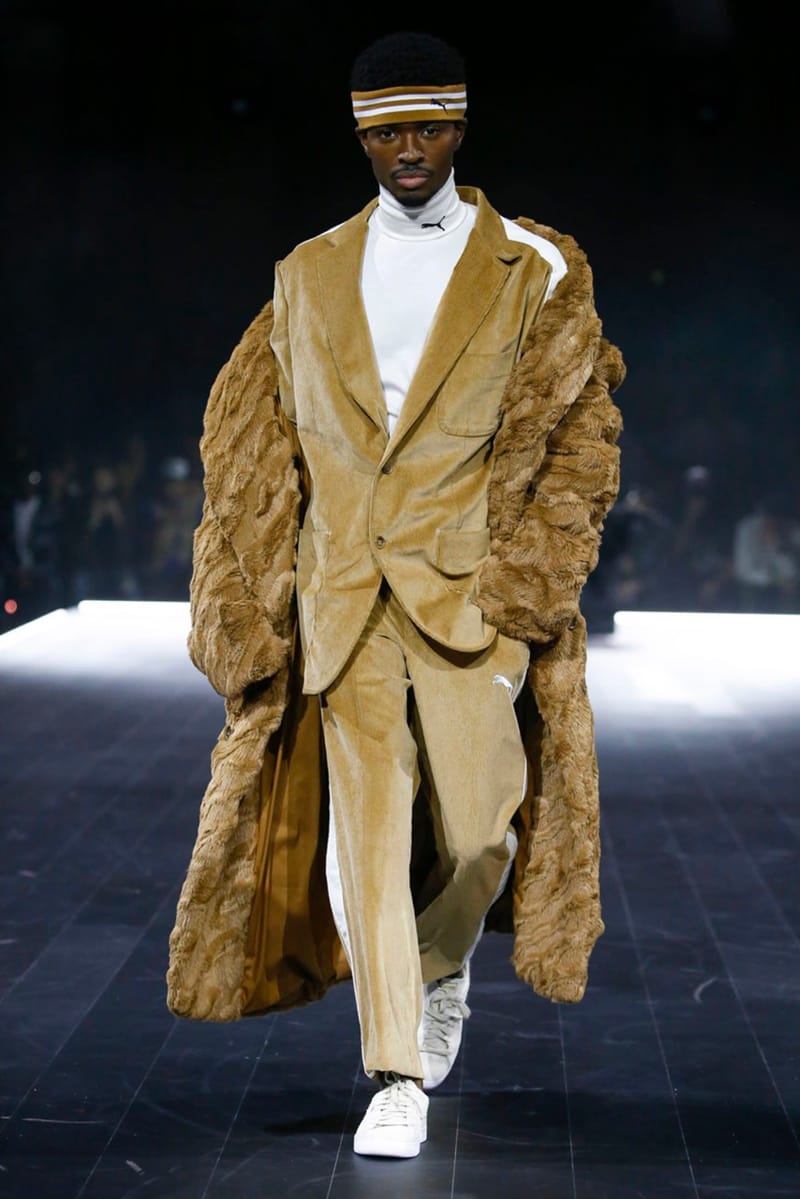 PUMA2 of 5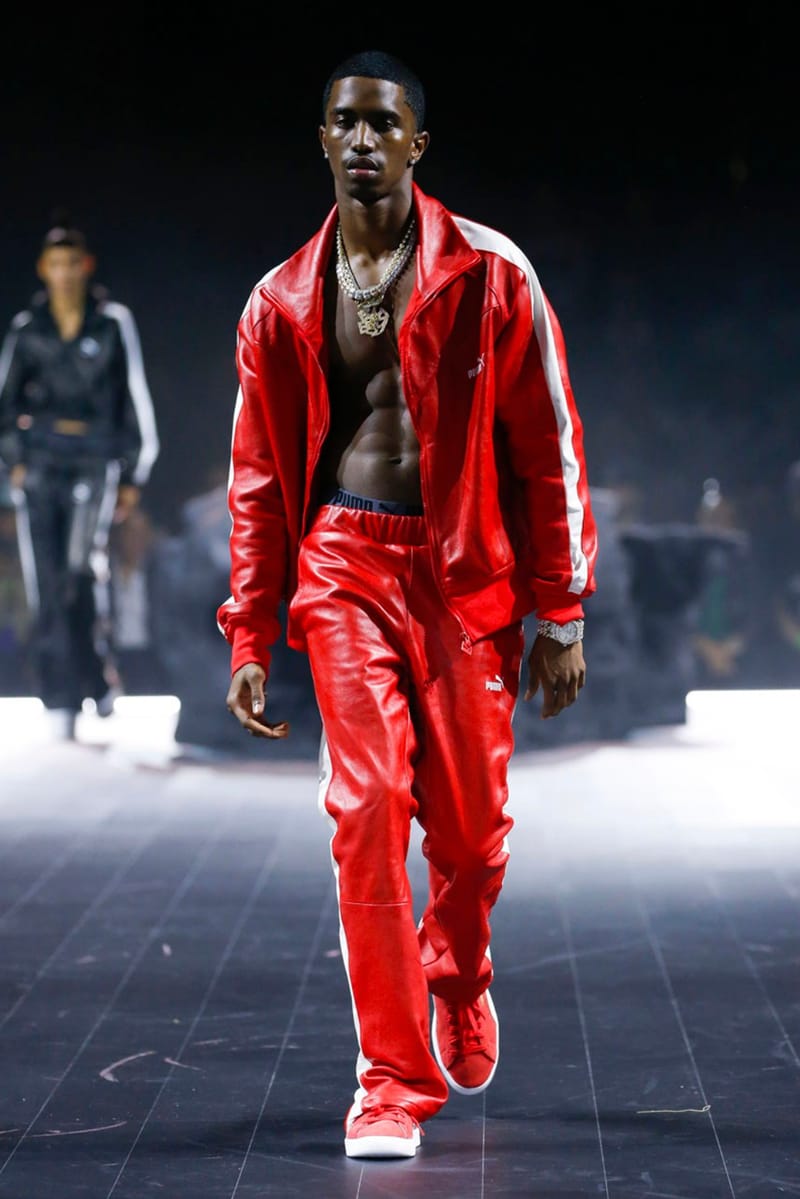 PUMA3 of 5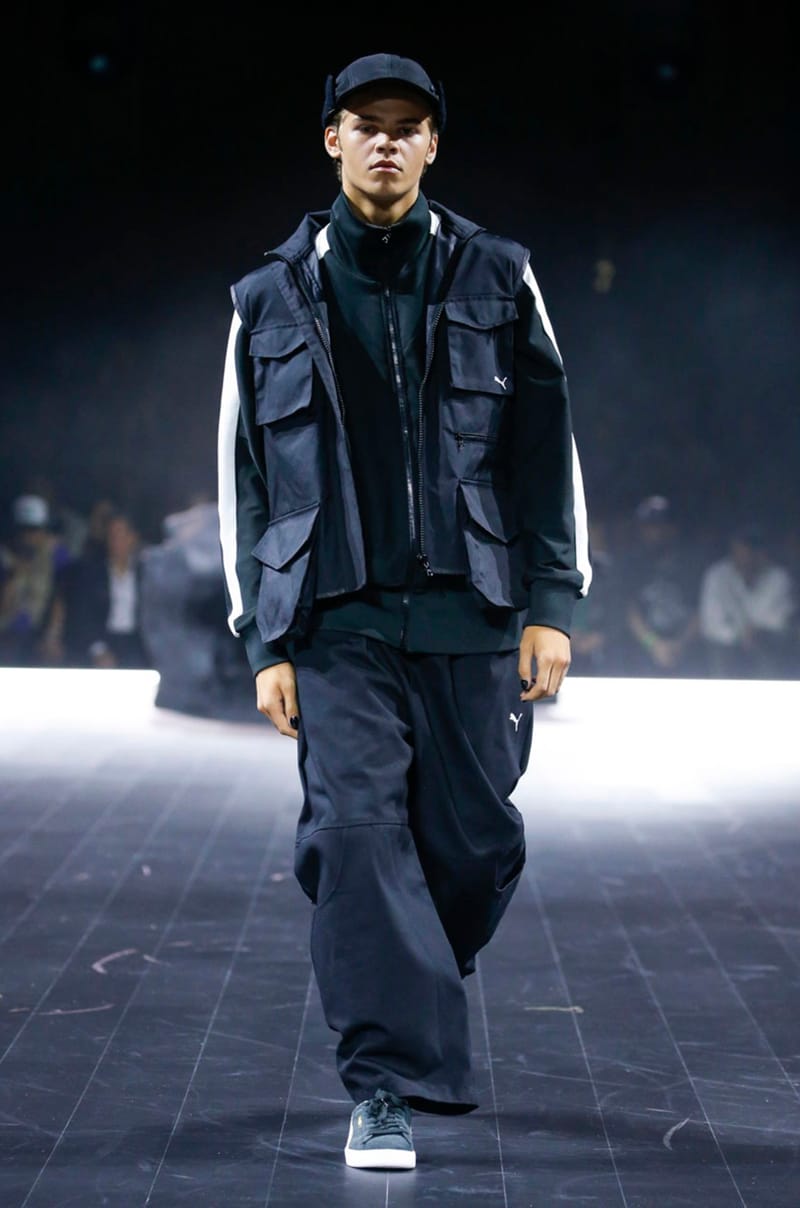 PUMA4 of 5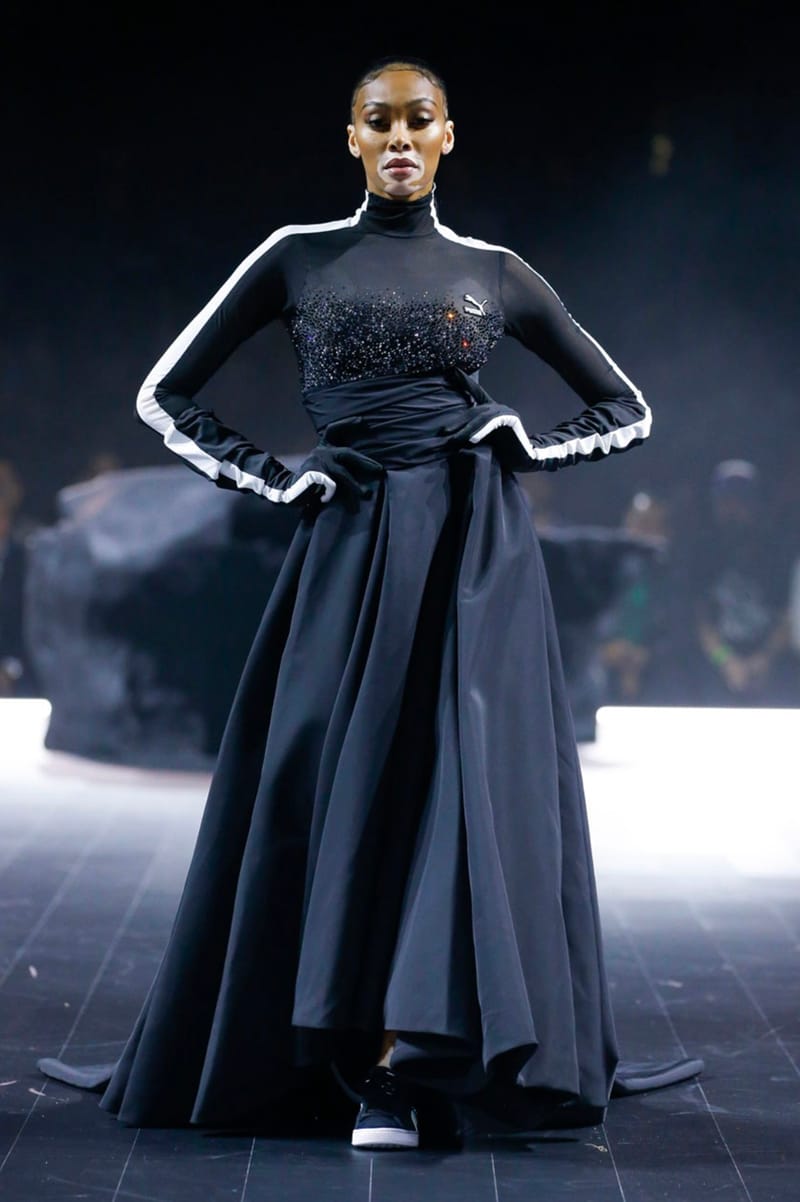 PUMA5 of 5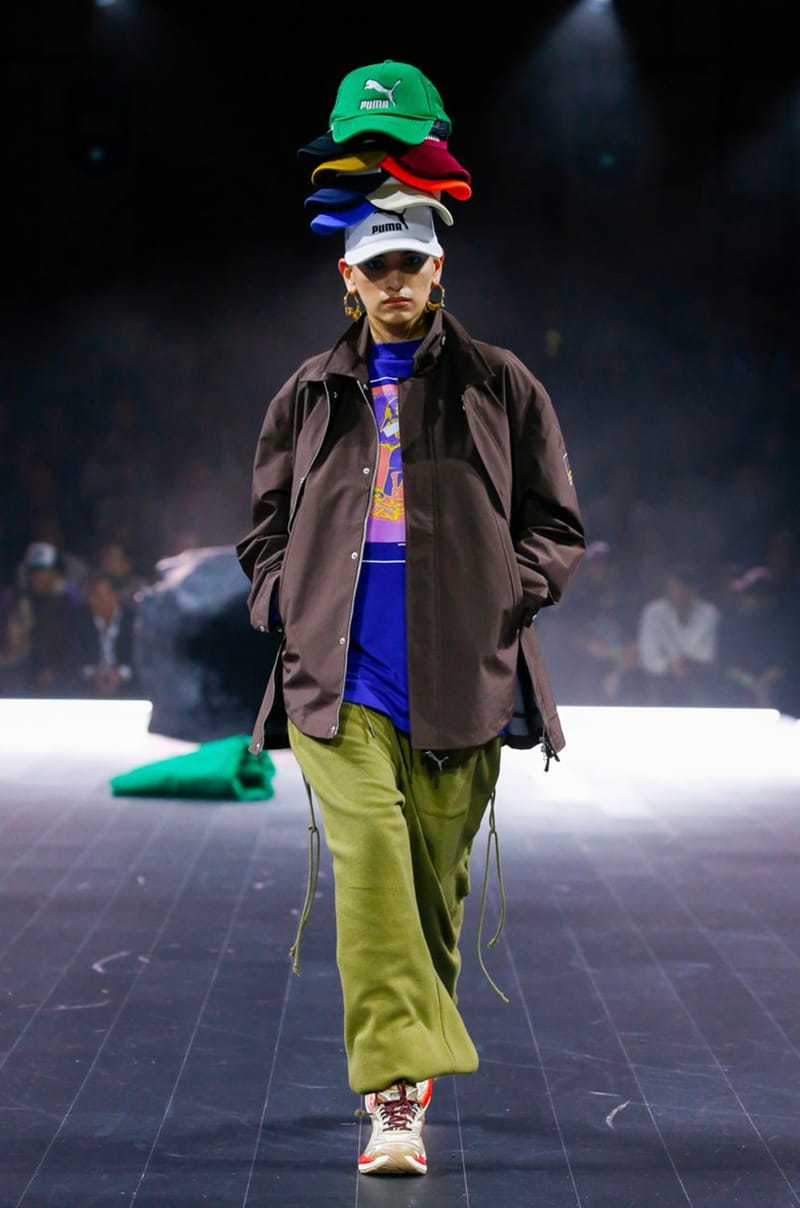 PUMA
Transforming Cipriani's striking Great Hall into a monumental fashion destination,