London label Palace has worked with a wide range of brands since its founding in 2009. The label's tongue-in-cheek designs and Britain-inspired aesthetics have made it the perfect partner for cult brands and bands throughout the last 12 years. Yet throughout all of that, Palace has stayed true to its roots while celebrating the subcultural of its collaborators, with a particular focus on the worlds they love: whether that's acid house and rave or football and climbing.
As Palace prepares to release its Spring 2021 collection — including collaborations with
Palace2 of 5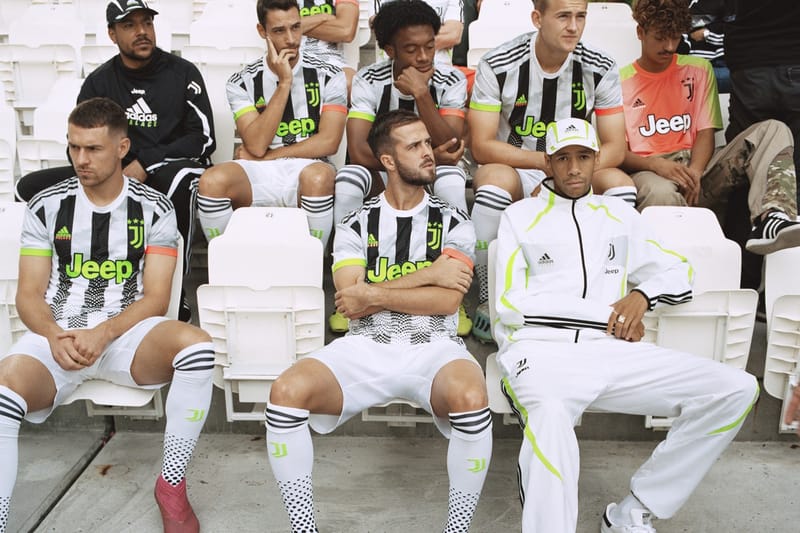 Palace3 of 5
Palace4 of 5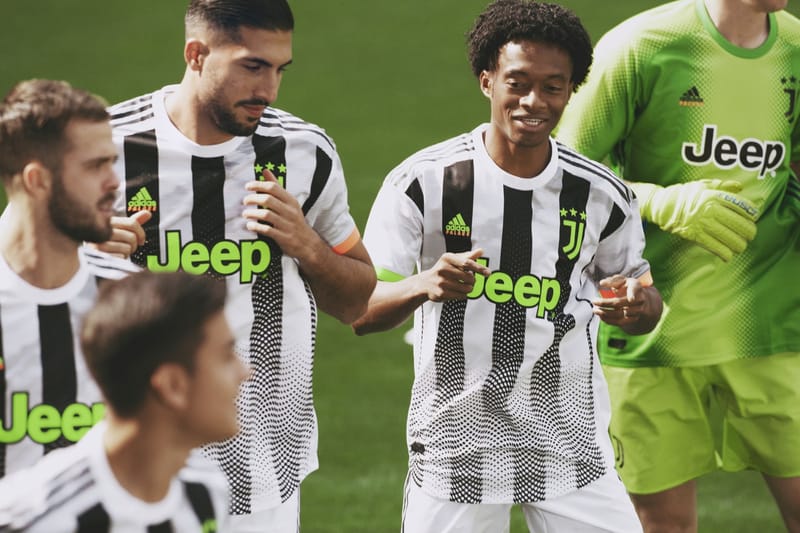 Palace5 of 5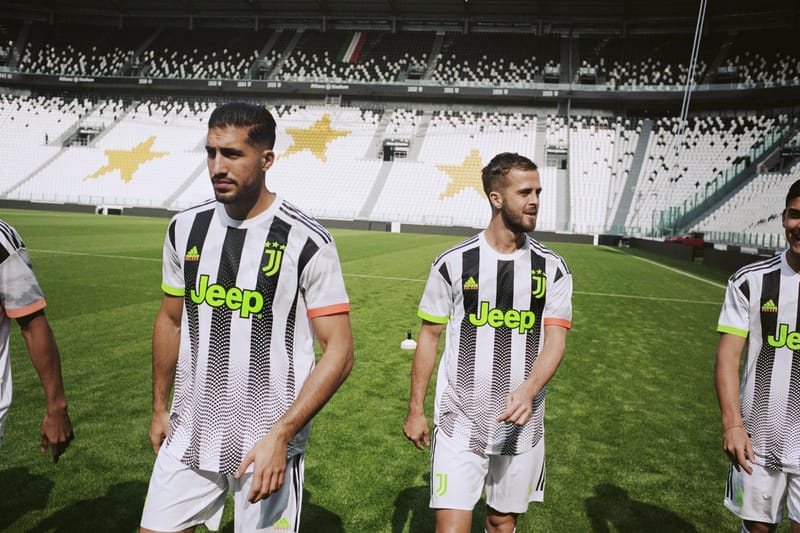 Palace
Palace's collaborations with adidas are arguably its best known, and span a huge range of product categories, from classic sneakers to beach towels. A frequent inspiration point has been the world of sports, with Palace designing official gear for adidas' tennis and golf divisions in the past. Undoubtedly the stand-out sporting collaboration, though, was Palace's work with adidas to design kits for Juventus.
The Italian football club stepped out for a Serie A against Genoa wearing the co-branded kit, featuring bright neon accents and the signature black and white stripes transformed into a gradient pattern. The kit — as well as accompanying tracksuits, training gear and accessories — saw Palace move beyond the skate and streetwear worlds and show its influence at the top table of European football.
Polo Ralph Lauren
1 of 5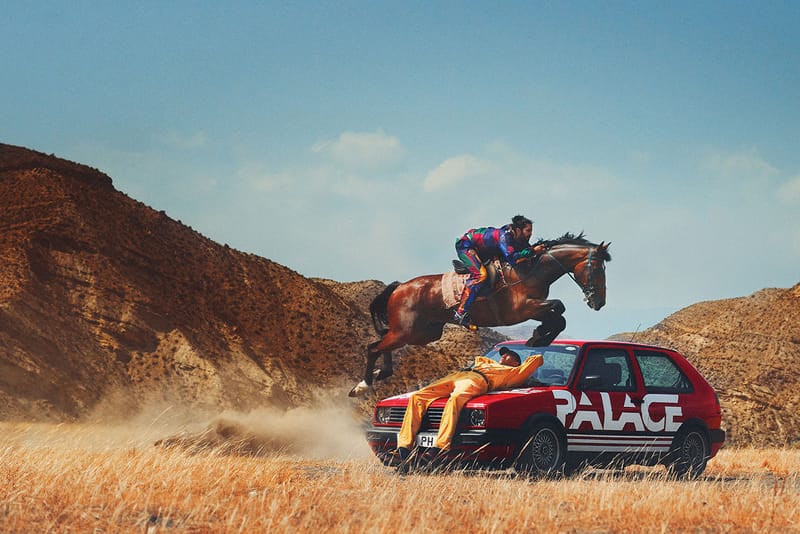 Palace2 of 5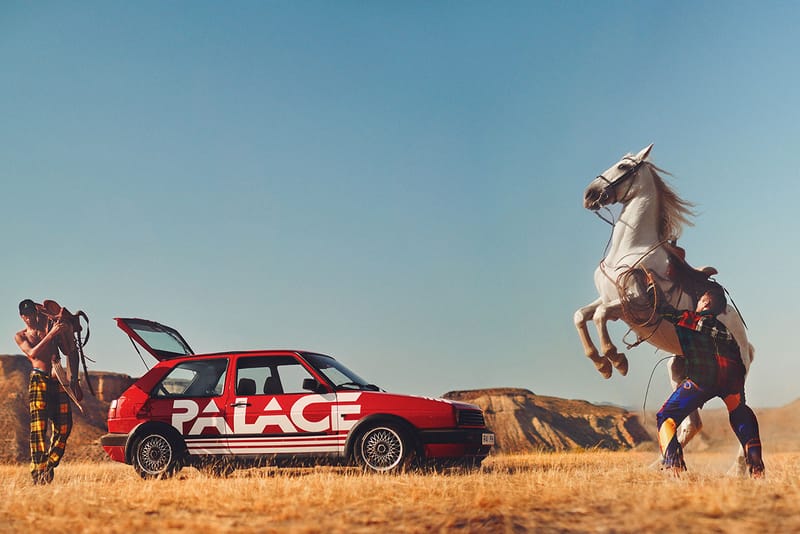 Palace3 of 5
Palace4 of 5
Palace5 of 5
Palace
Collaborations don't come much bigger than Ralph Lauren. Palace's 2018 link up with Polo took the world by storm, playing into the American label's preppy roots with embroidered corduroy trousers, loafers and the immediately-popular "Kickflip" polo bear. Other key items in the collection included the corduroy puffa, patchwork rugby shirts and an all-over car print that recalled an early Palace motif.
Palace described the collaboration as "a love letter from a young London skateboard company to their favorite brand in the universe," and the collection was immediately well received. Speaking to HYPEBEAST about the launch, Throwing Fits co-host Lawrence Schlossman said the collection "proves that Palace is now firmly in that top tier of streetwear brands that transcend the genre," while brand consultant Paul Ruffles praised how "both Palace and Ralph Lauren's identities are clear, respect and not compromised" throughout the collaboration.
Reebok
1 of 4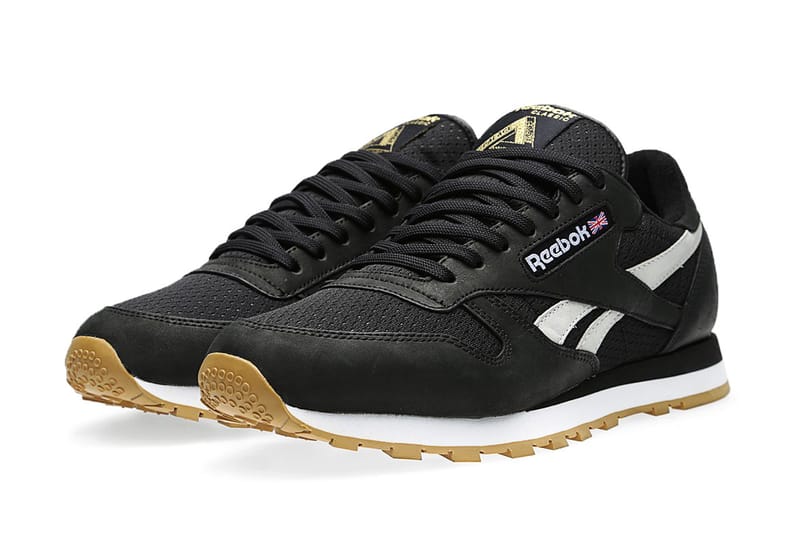 Palace2 of 4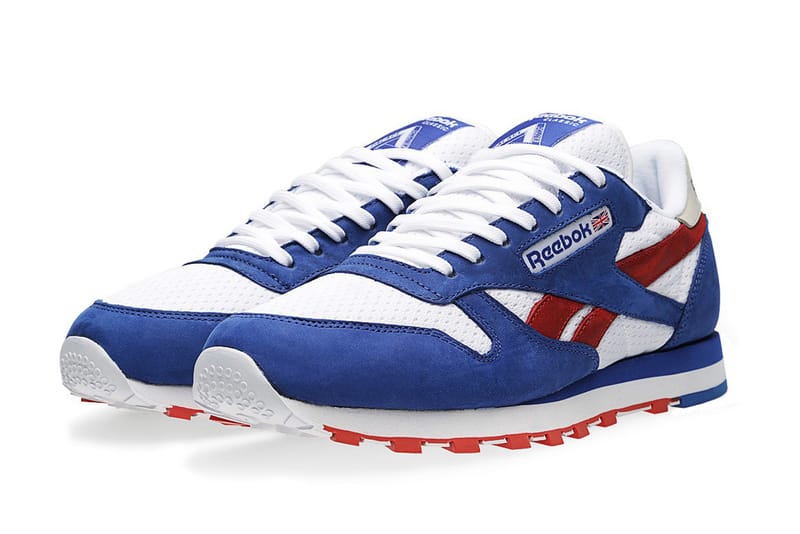 Palace3 of 4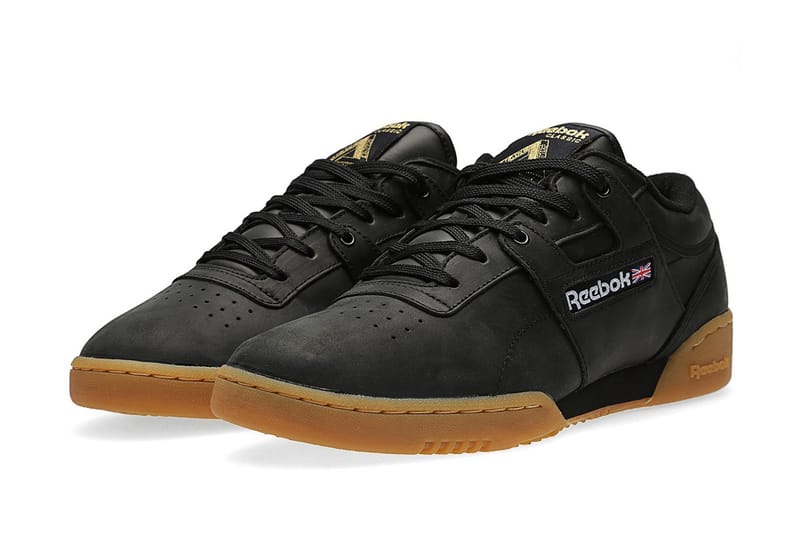 Palace4 of 4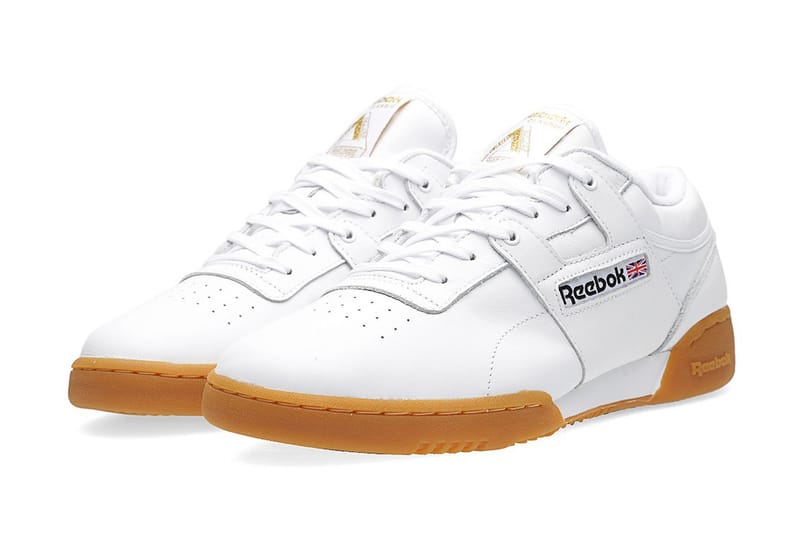 Palace
Palace has been collaborating with Reebok since its early years with the brand, and the joint releases pay tribute to Reebok's subcultural status in England. One of the stand-out collaborations came back in 2013, when Palace put its own spin on both the Workout and the Classic.
The key silhouette in the pack was the Classic, an almost-unrivalled sneaker across the UK. The sneaker's heritage through the worlds of Acid House and UK Garage — both frequent reference points for Palace — made it an obvious choice. As Tom Usher wrote for Wavey Garms, "the classic was a proper British shoe worn by proper Brits getting properly off their nut to proper pioneering British dance music."
Palace stripped back the Classic to its roots, dressing it in either black or a red, white and blue colorway complete with a white midsole and gum outsole. Finishing off the sneaker, the tongue Triferg and insole graphics from Will Bankhead and Fergadelic made the collaboration a collector's item.
Arc'teryx
1 of 5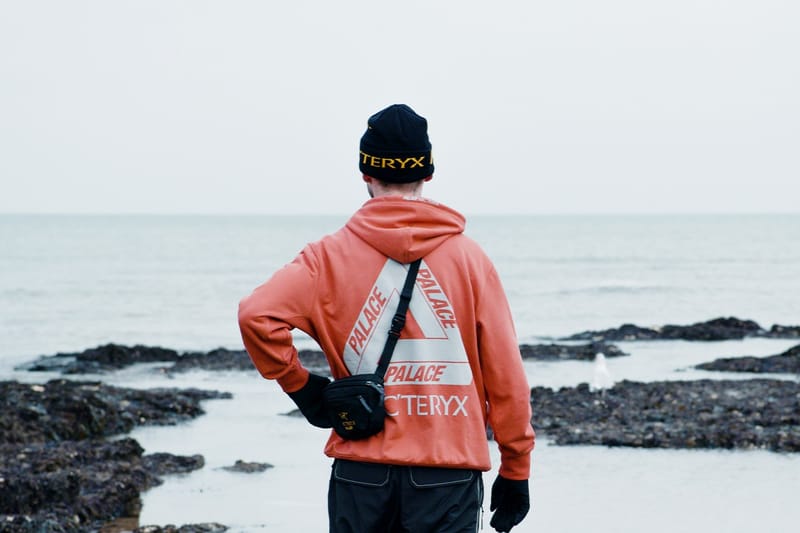 Palace2 of 5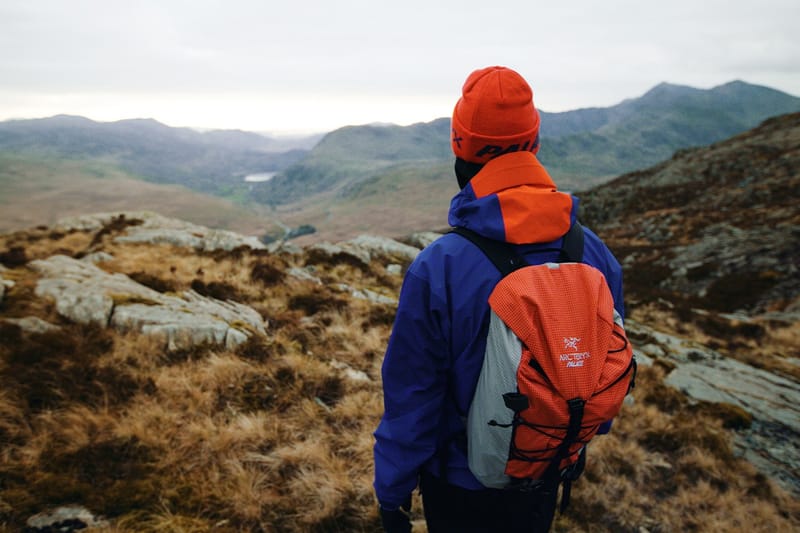 Palace3 of 5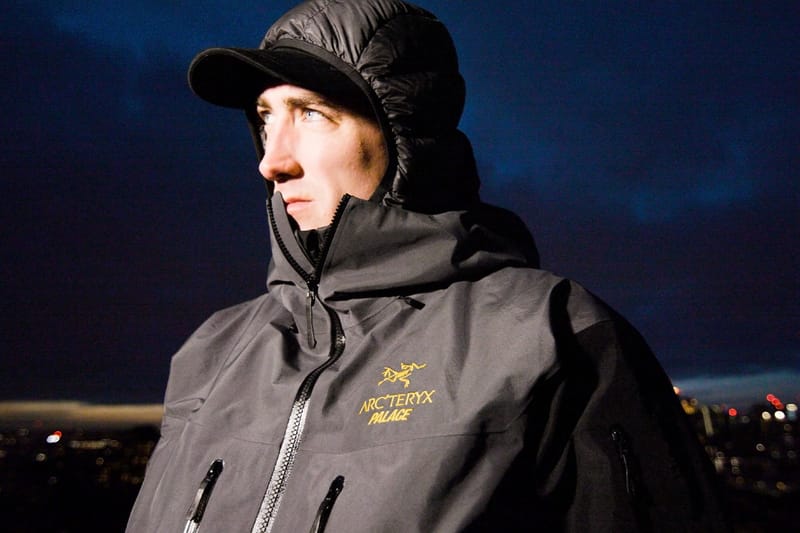 Palace4 of 5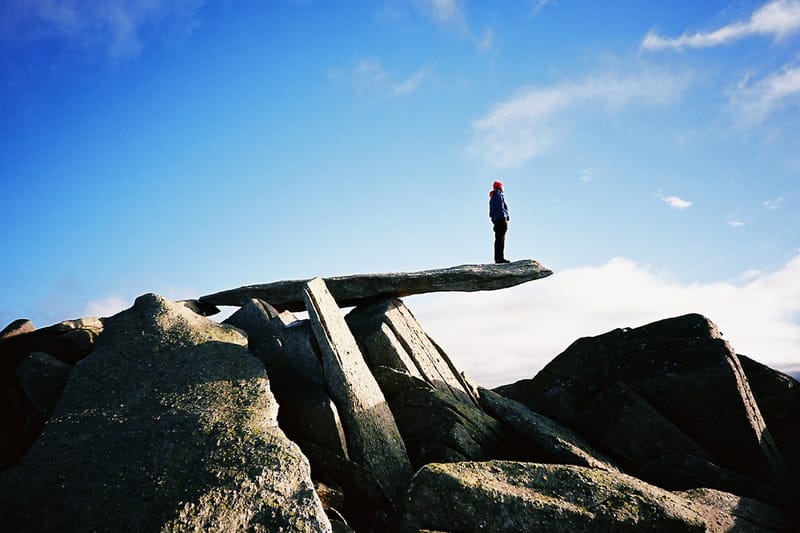 Palace5 of 5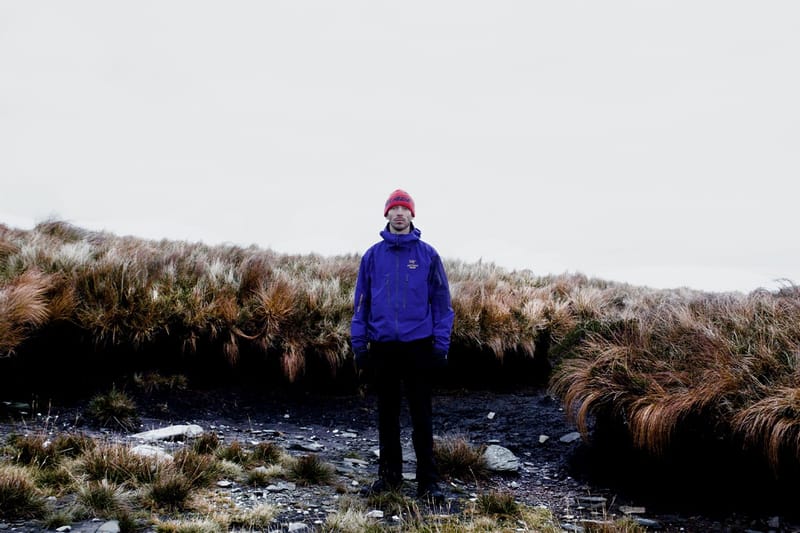 Palace
For this Fall/Winter 2020 collaboration, Palace and Arc'teryx examined the similarities between the worlds of skating and climbing. The highlight of the collection was undoubtedly the GORE-TEX hard shell jackets, which saw the Canadian outdoors label's best-known item reworked to feature co-branded details and new color combinations.
Elsewhere, the collection mixed Palace's classic Triferg with the Arc'teryx bird logo on hoodies, T-shirts and hats. Rounding out the collection, the two labels partnered on two pack styles essential for the hiking world.
Moschino
1 of 5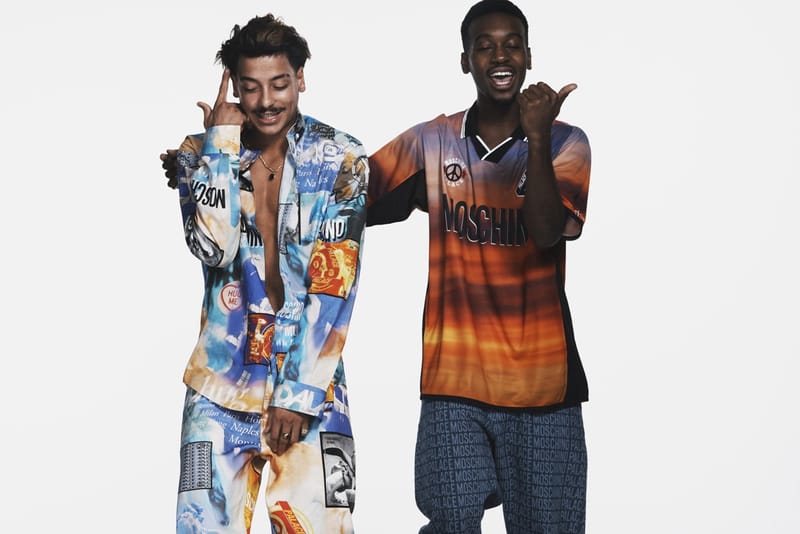 Palace2 of 5
Palace3 of 5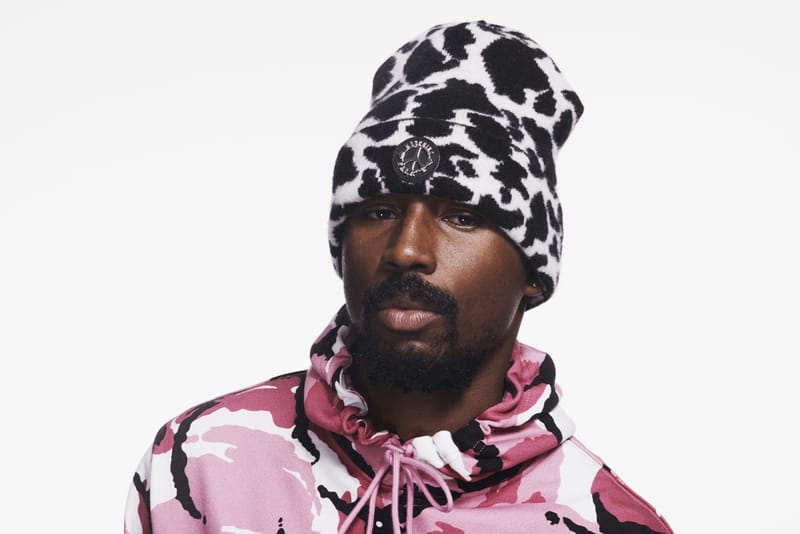 Palace4 of 5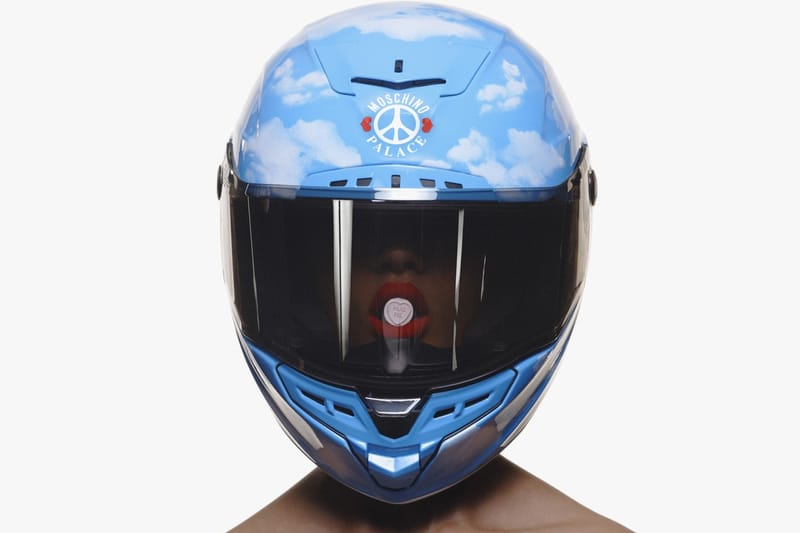 Palace5 of 5
Palace
Continuing the influence of rave and garage culture, Palace's 2021 collaboration with Moschino saw it take on the Italian label's expansive archive. Speaking about the collaboration at the time, Palace described Moschino as "chic, sexy, innovative and properly funny. Working with them has been a full-blown dream scenario for us and we are still buzzing on it." Echoing the London brand's sentiment, Moschino's Jeremy Scott added, "I was happy to collaborate with my long-time pals at Palace to create this collection full of peace, love and hugs."
The playful collection went big on rave-inspired graphics including a smiling sun — appearing on a cloud-covered puffa jacket — co-branded peace signs and bold camouflage prints. Arguably the key pieces were the printed shirts and trousers and the repeated logo denim jackets and jeans, both of which directly referenced the 1990s and its raving subcultures. Featuring the phrase "World Wide Wickedness," the collection also recalled previous Palace releases with football-inspired jerseys and collaborative skate decks.
Happy Mondays
1 of 5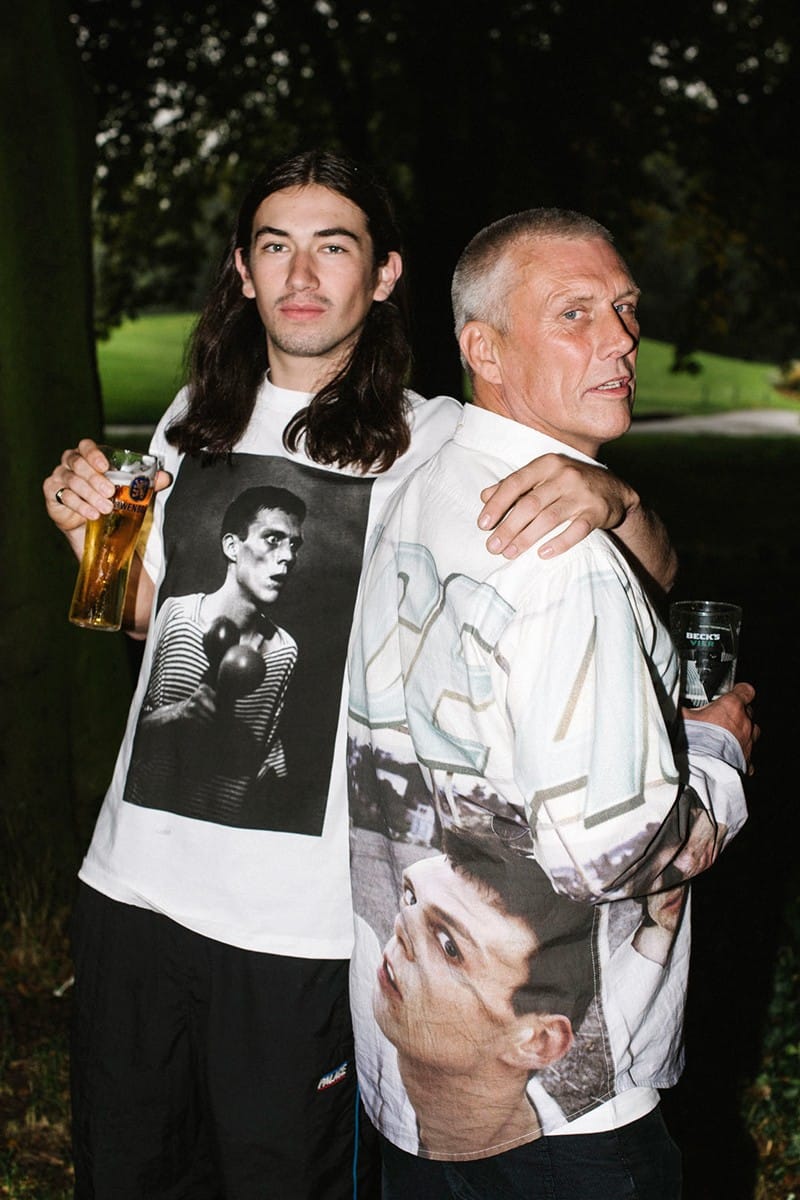 Palace2 of 5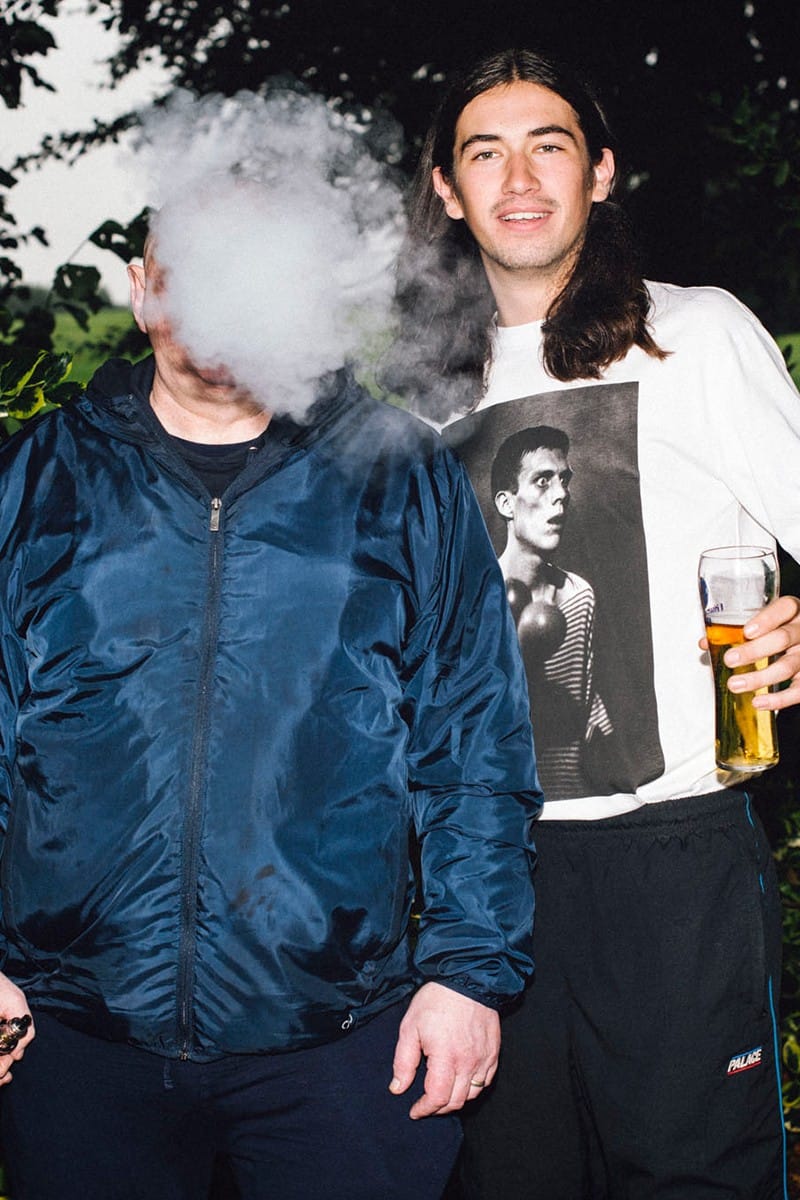 Palace3 of 5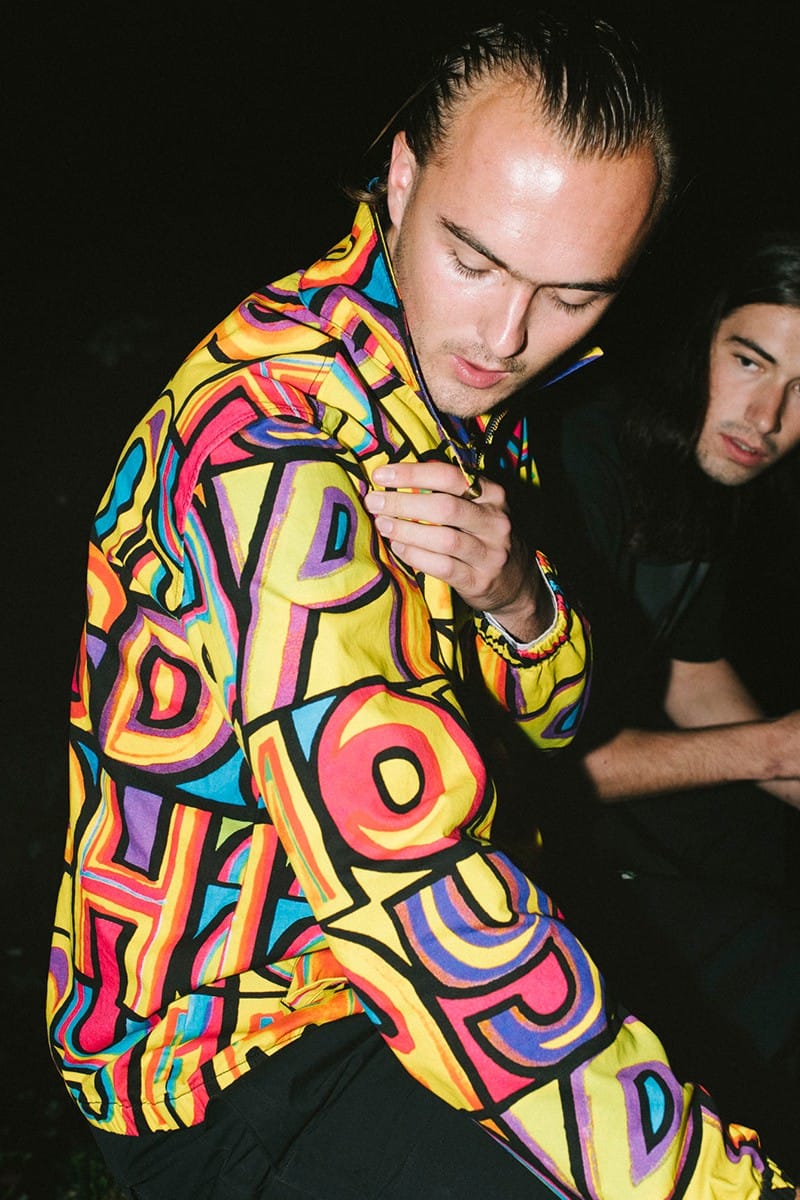 Palace4 of 5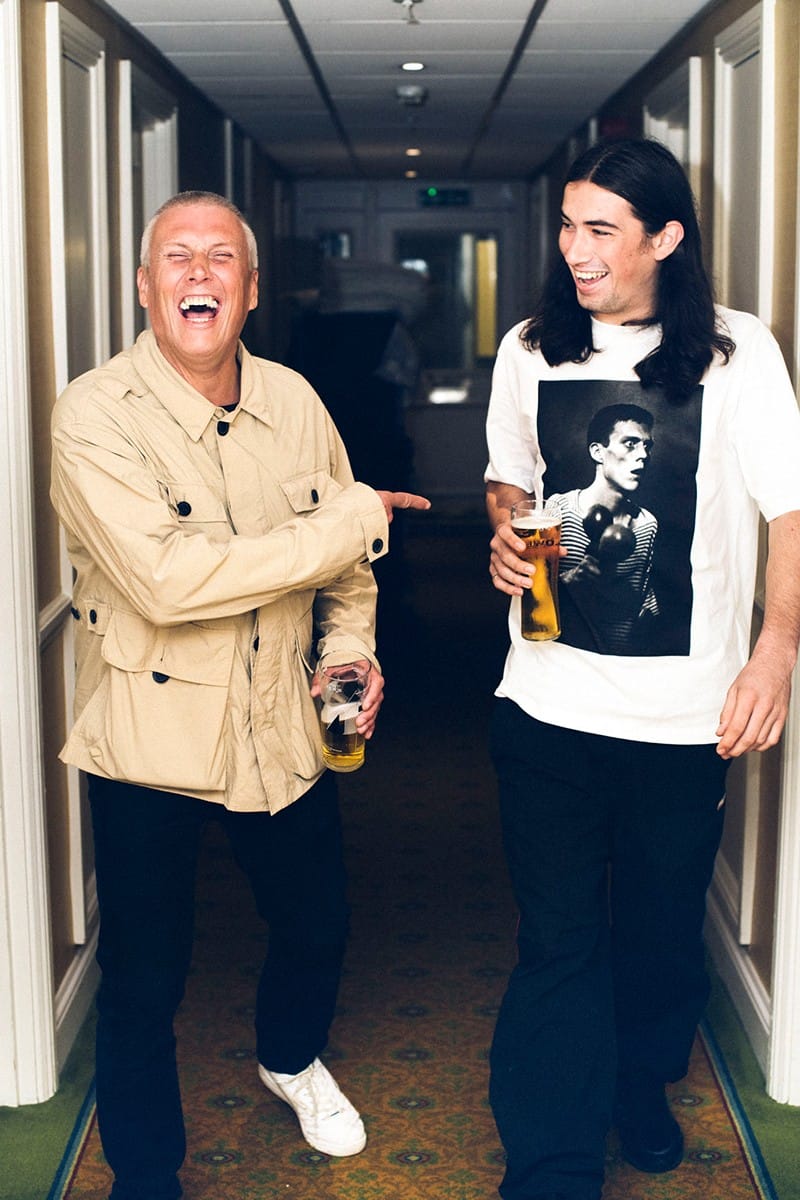 Palace5 of 5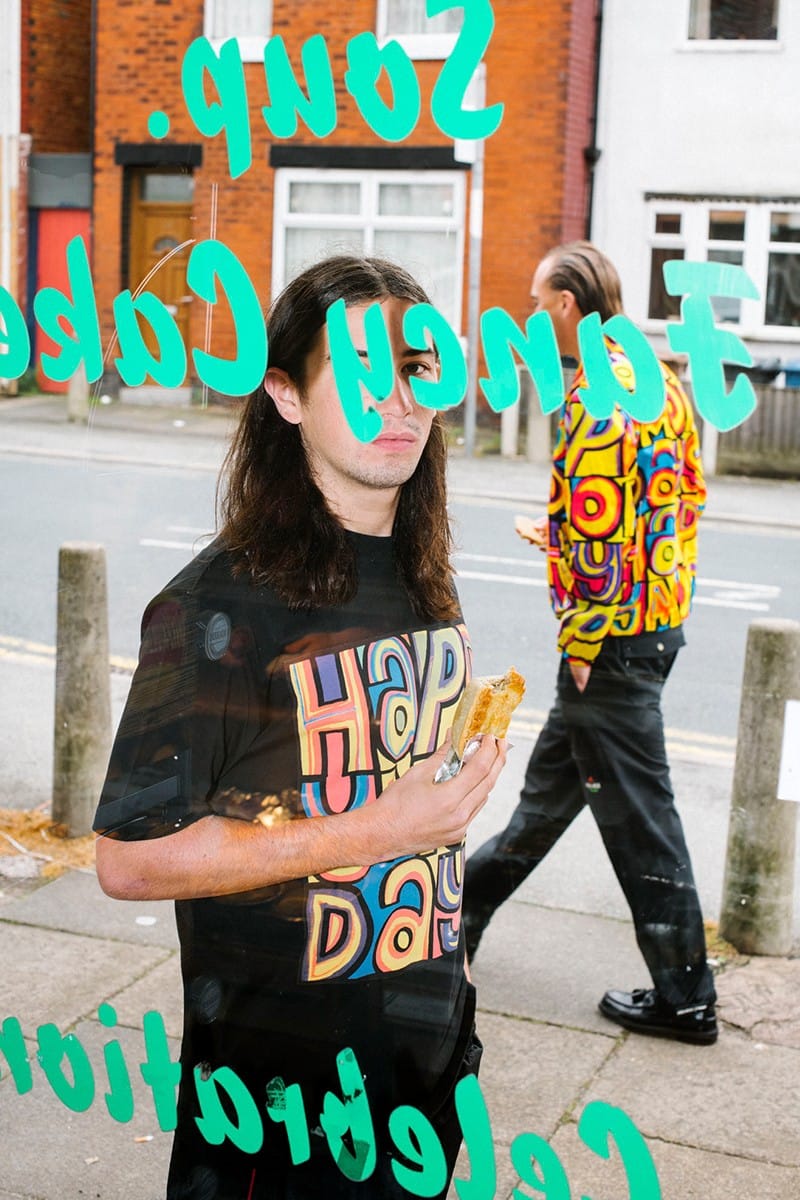 Palace
Not all of Palace's collaborations have been with other brands. Back in Fall 2020, Palace teamed up with seminal Madchester band Happy Mondays, once again celebrating the rave culture that has shaped its aesthetics. The collection paid tribute to this era with a lookbook featuring band members Shaun Ryder and Bez, while the items themselves featured famed Happy Mondays iconography.
One of the key items is a shirt featuring a still from the 1990 video for "Step On," while the band's best-known colorful and psychedelic graphic appeared as an all-over print on a jacket. Elsewhere, T-shirts in the capsule featured pictures of Bez on stage and imagery used by the band in its heyday.
Umbro
1 of 5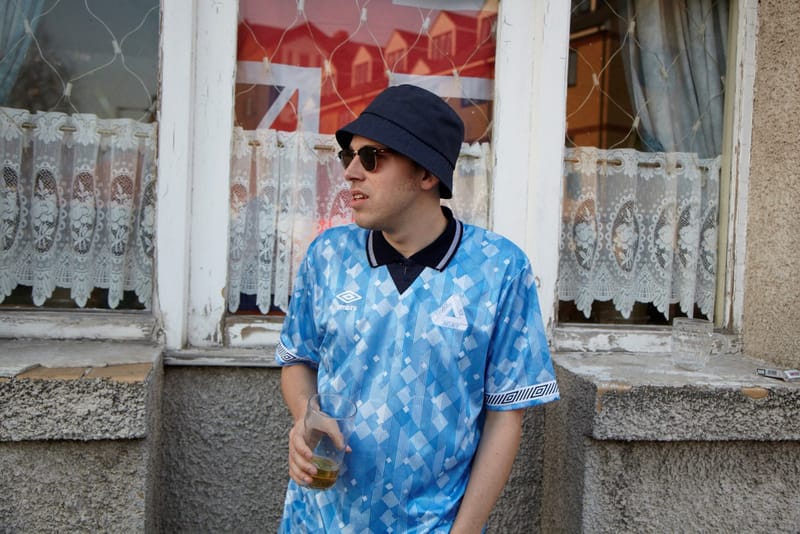 Palace2 of 5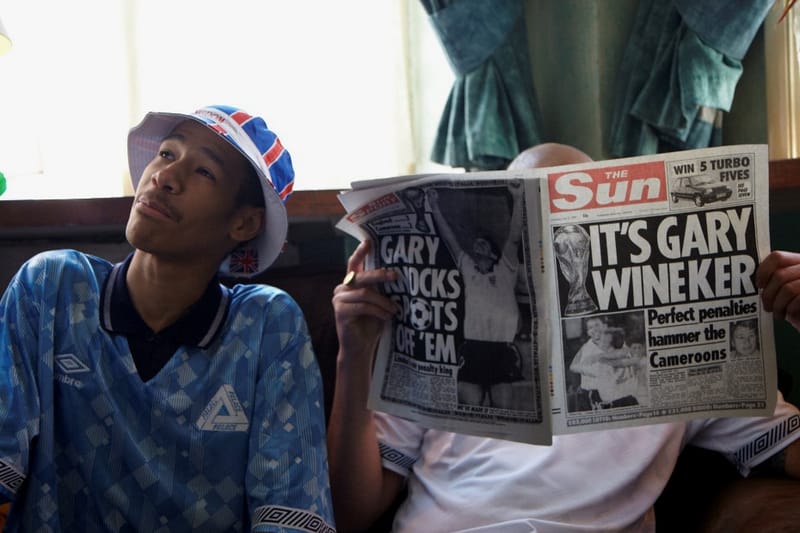 Palace3 of 5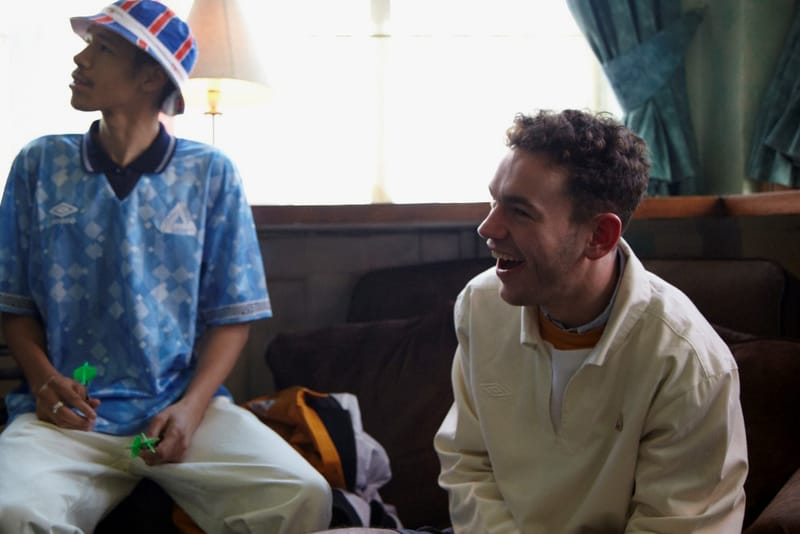 Palace4 of 5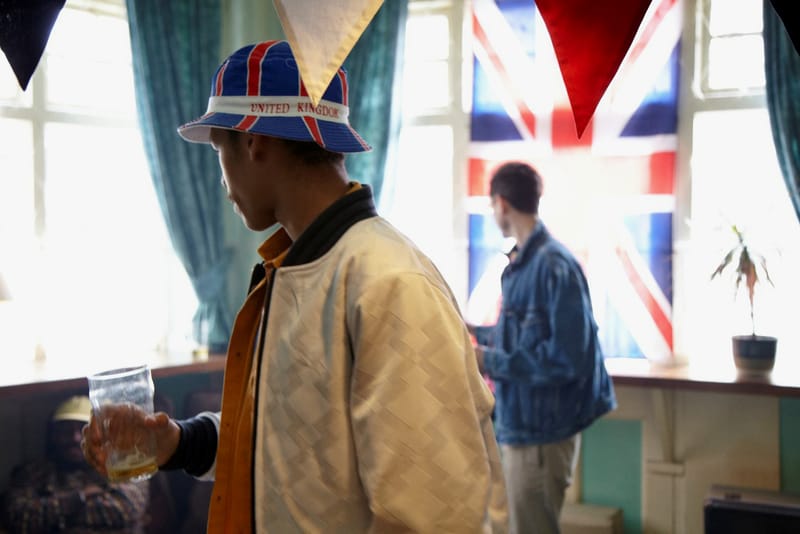 Palace5 of 5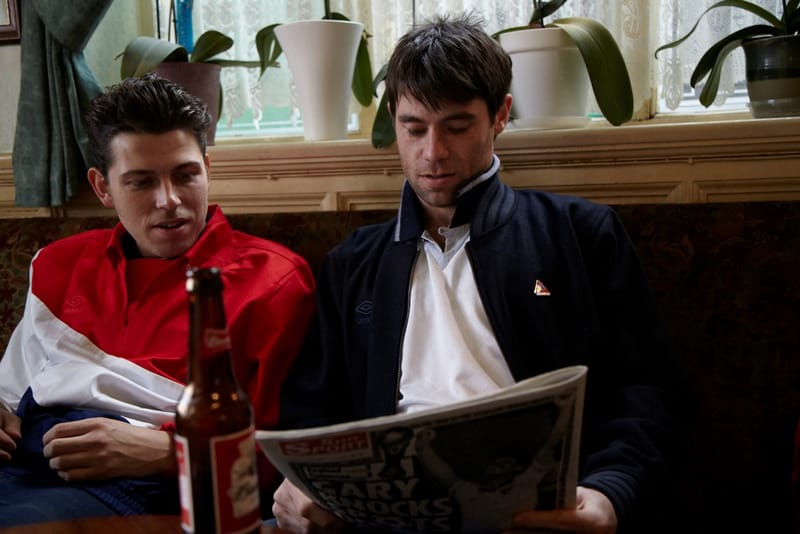 Palace
One of the earliest collaborations in Palace's archive, its work with Umbro is still one of its best loved. Dating back to 2012, the focal point of the collection was a collaborative football jersey — in many ways the origin of the Juventus design — that paid tribute to an iconic England jersey of the past. The shirt was designed in either white or a bright patterned blue design, recalling the home and away shirts worn by England at Italia '90.
The collaboration, Palace's first, confirmed the brand's English roots and aesthetics that celebrated the subcultures of the British Isles. Speaking to Dazed about the collection 9 years ago, Lev Tanju explained, "We all love and play football, and Umbro is wicked and super-English and I've liked it since I was a kid, so I thought it would be a fun project to do." Out of the whole collection, Tanju singled out the football jerseys as a highlight: "It's just completely mental that Umbro let us rework a properly iconic bit of English football history, and put a big Palace triangle on the front of it."
Kickers
1 of 3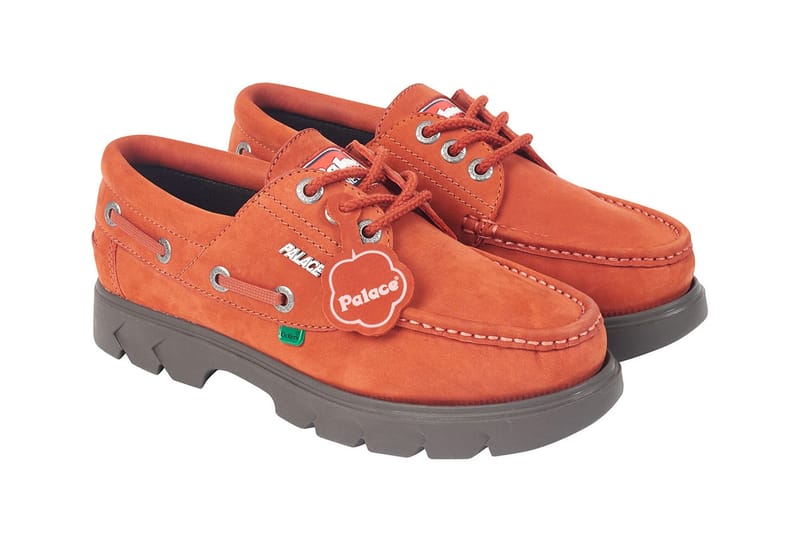 Palace2 of 3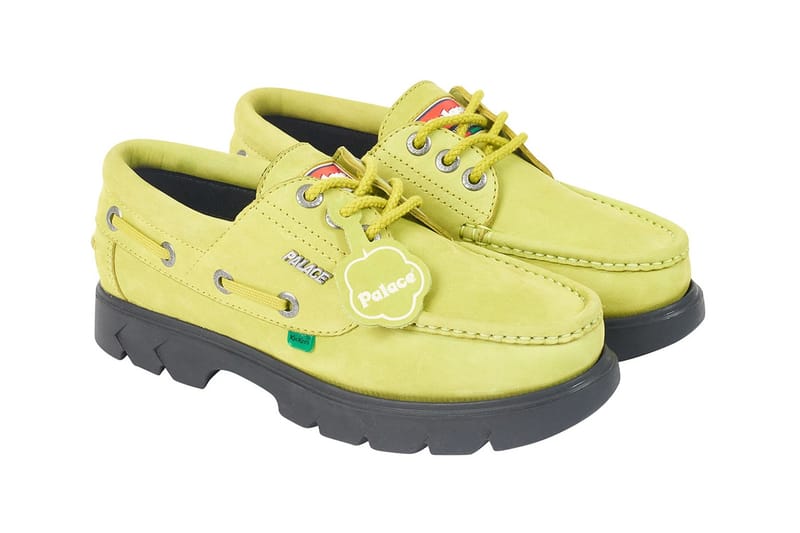 Palace3 of 3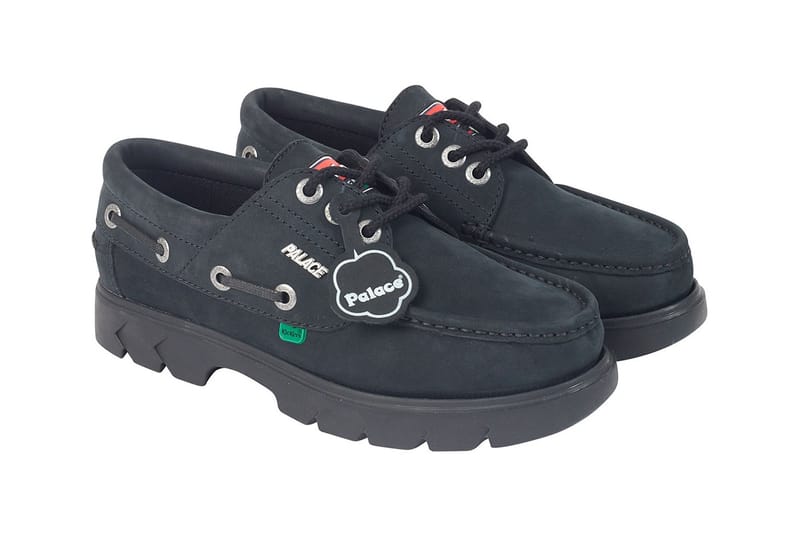 Palace
Throughout the aforementioned collaborations, Palace has often looked to work with brands the team remember from their youth. There are few brands that can rival Kickers for its nostalgic appeal amongst British youth. While the brand is well known for producing school shoes, its products also became key rave footwear throughout the '80s and '90s. With its 2019 collaboration, Palace paid tribute to both of these contrasting heritages.
Focusing on the Lennon boat shoe silhouette, Palace dressed the shoe in a range of colorways spanning from classic black (appropriate for school) to bold orange and neon yellow colors more associated with the rave. Other features included Palace-branded hardwear, suede logo tags and eye-catching red and green tongue tabs.
Rapha
1 of 5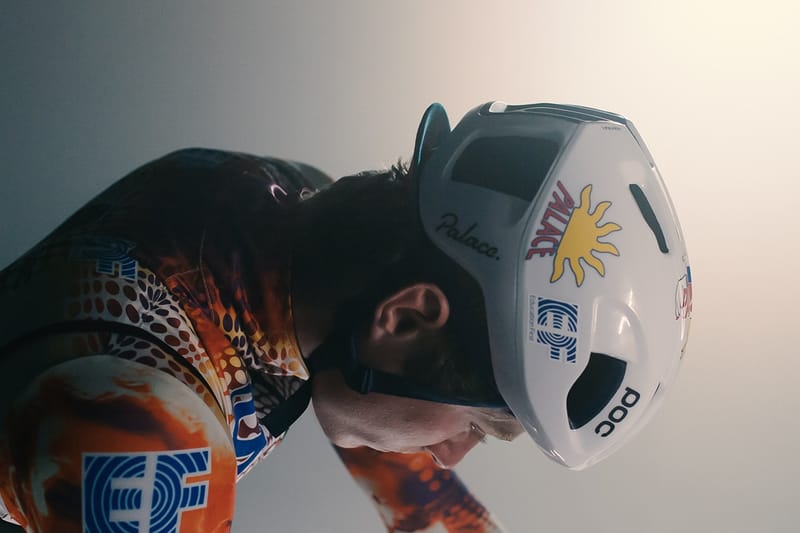 Palace2 of 5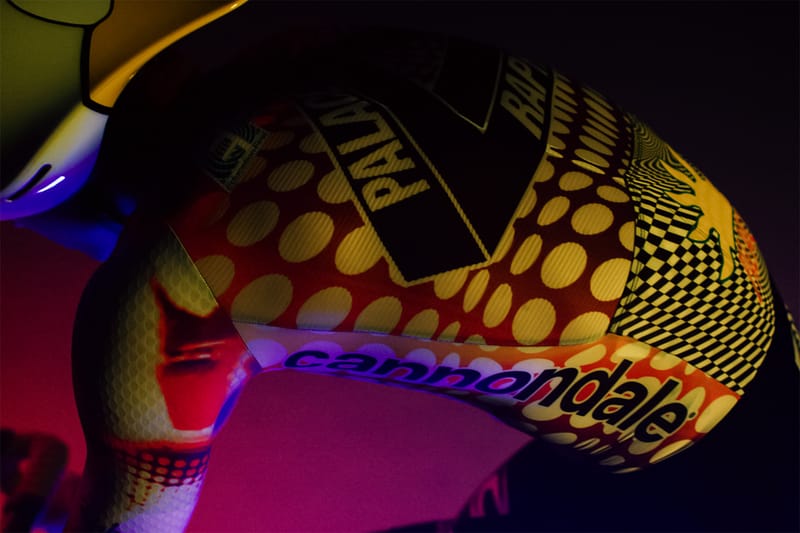 Palace3 of 5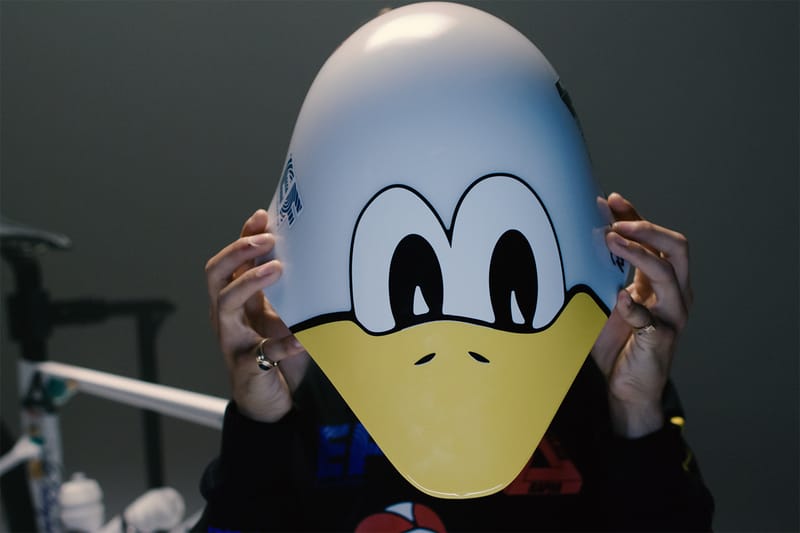 Palace4 of 5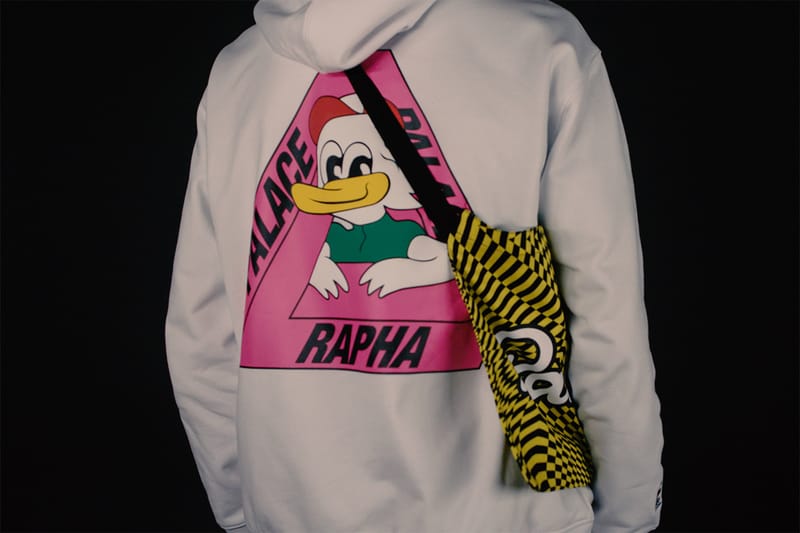 Palace5 of 5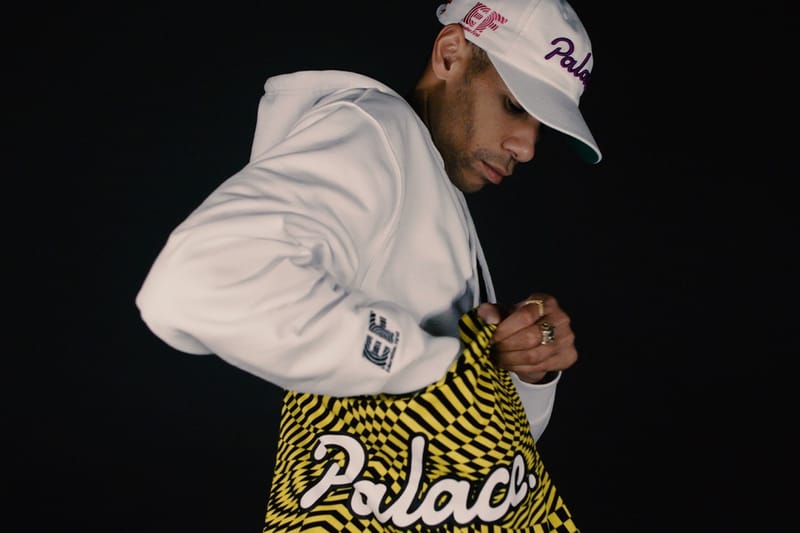 Palace
Another collaboration from Palace's sporting archive arrived in October 2020, when the EF Pro Cycling team were equipped in Palace x Rapha gear for the Giro d'Italia. The collection mixed Palace's two main influences, as sporting apparel was reworked into loud graphics more-likely associated with acid house and rave culture.
While the collaborative gear turned plenty of heads — especially with its duck-themed graphics — it also attracted negative attention from cycling's governing body, the Union Cycliste Internationale. Dismissing the fine received for the jersey, EF Pro Cycling CEO said, "We proved that rain, UCI fines, and fans being scandalized by our new kit were all just … water off a duck's back. Obviously everyone has been talking about the Palace and Rapha kit, which has been so cool to see. Even cooler? Winning in it, and showing that we're here to race the Giro, too."
EVISU
1 of 3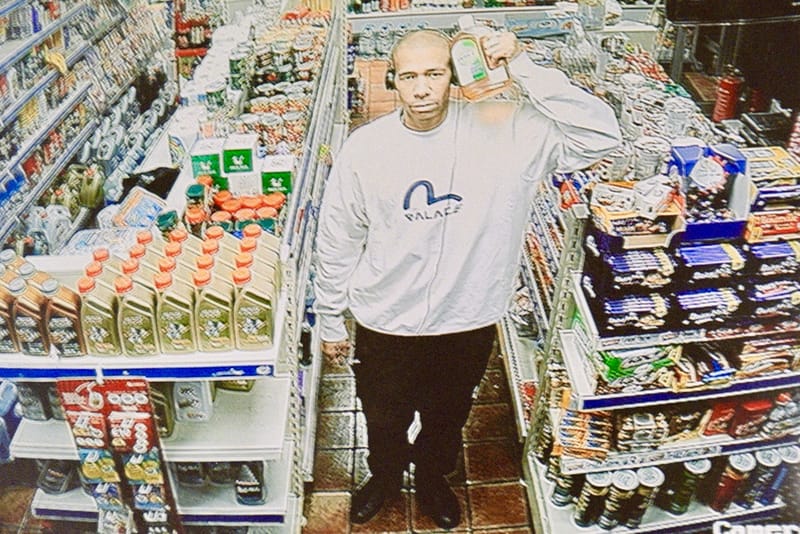 Palace2 of 3
Palace3 of 3
Palace
Another collaboration from 2020 caps off a strong year from Palace. The London-based brand linked up with EVISU for a collection that celebrated the Japanese label's influence over the London club scene in the '90s and '00s.
The key pieces in this collection — which Palace described as "an affectionate homage — were the 13.5oz selvedge denim pieces covered in EVISU and Palace-branded pockets. The denim items covered more than just jeans and matching jackets, with a selection of bucket hats and tote bags given the same treatment. Elsewhere, mixing Palace branding with EVISU's signature "Gull Wing" motif, the collection featured hoodies, sweats and tees.
Celebrating the '90s and '00s club culture influence, Palace officially launched the collection with a video starring London jungle MC Skibadee alongside team skaters Lucien Clarke and Rory Milanes.
Source: Read Full Article