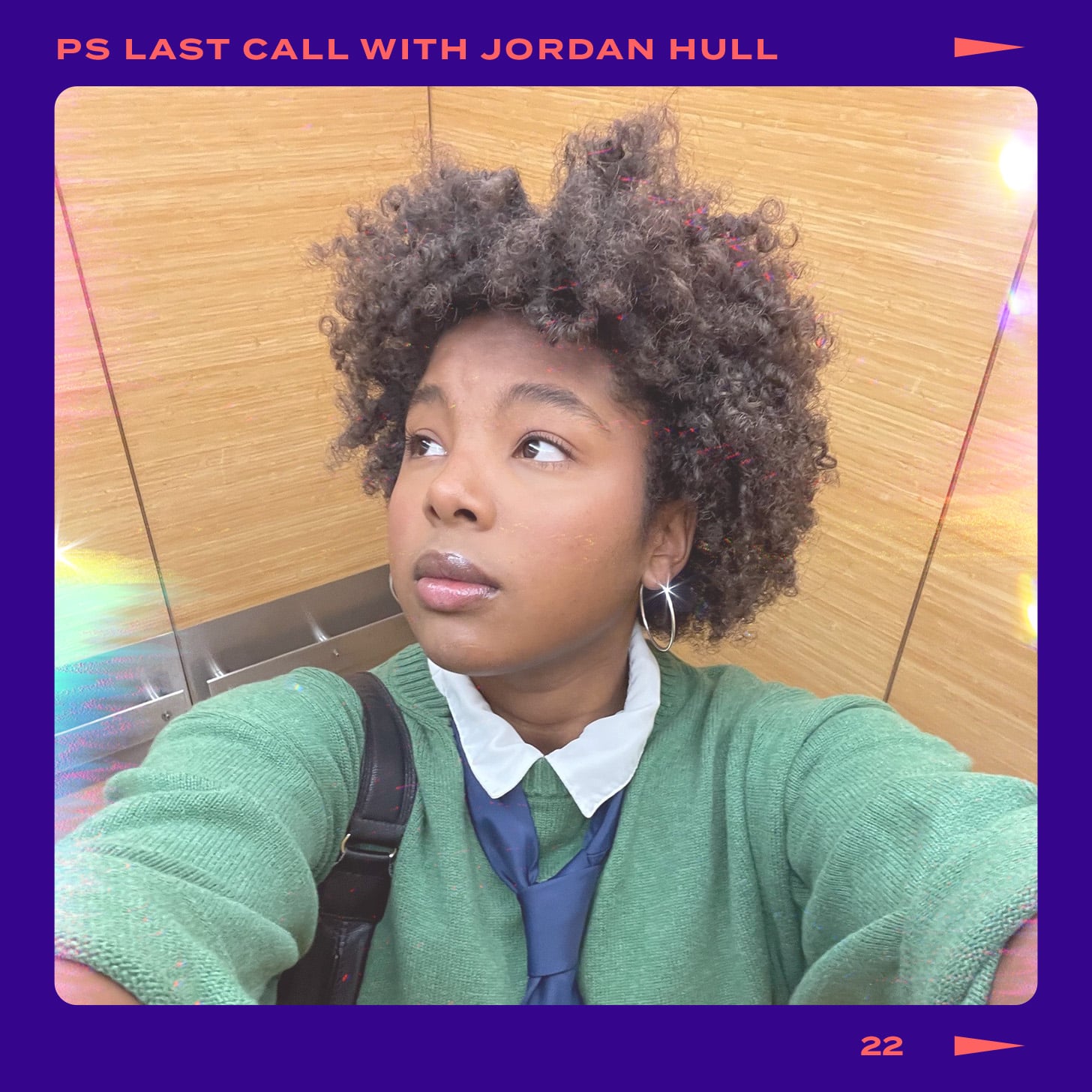 In our Q&A series Last Call, we get down to the bottom of every last thing with some of our favorite celebs — from the last time they were starstruck to the last song they listened to. This week, Jordan Hull takes our call.
Jordan Hull knows you might be upset about the season three premiere of "The L Word: Generation Q," which aired on Showtime on Nov. 20. That's because her character, Angie, is dumped by her girlfriend, Jordi (Sophie Giannamore), mere hours after arriving at her freshman year of college. But Hull isn't that upset.
"In life, I don't anticipate any high school relationship being the one, and I hope for me that just never happens," she tells POPSUGAR. "I think with Angie and Jordi, it was cute, it was fun, but it definitely needed to be done." From Angie's perspective, she says, "Jordi can be difficult sometimes." The prom incident from last season — when Angie's donor died before she could meet him, but Jordi was upset about prom — comes to mind. "I'm glad that the relationship happened, but I'm very excited for the new ones Angie now gets," Hull says.
And Angie is stepping out in a big way in the new season. "We talked a lot this season about this being the emancipation of Angie," Hull says. "She's free of her parents, she's going to college." Hull thinks season three is the "best yet," teasing new characters and "amazing guest stars" (some, like Kehlani, have already popped up). "I just think this season is the most explorative and spontaneous and fun-filled season. With a lot of heart, of course, but it's just like gays having fun. What's better than that?" Hull says.
For Hull, it's fun to explore this "emancipation of Angie" in the new season partially because she's about the same age as her character (Hull is 19). "It makes the job obviously a lot easier, because I found every season of the show has been eerily similar to the stage that I am in life," she says. Angie is the show's way into its youngest generation, and she says her Gen Z perspective helps her encourage her elders to open up a little bit more. "Gen Z, our Pluto's in Sagittarius. We're all about the philosophy. We're all about the astrology."
Hull adds that she's "very fortunate" to have spent so much time around the cast of the show, who are amazing role models. Jennifer Beals and Laurel Holloman play her moms, Bette and Tina. "Jennifer and Laurel really committed to creating this relationship and creating this queer family and making it as authentic as possible," she says, and they taught her a lot about how to connect with her scene partners. They have Zoom calls before their scenes to make sure they're getting every detail of what's on the page, and they'll go on hikes to bond as a unit. "It was nothing short of a treat, going back every season and growing with them and learning from them."
One of Angie's biggest relationships on the show is with Shane, played by Katherine Moennig, and Hull says their relationship is "incredibly similar" in real life. Jordan says the two characters spend a lot of time together this season. "It was just such a good balance of Shane being a best friend to Angie and also a parental person, like an uncle," she says. "In real life, Kate has all those things, and so there was a lot of continuity from my personal relationship and then Angie and Shane's."
This summer, Hull also appeared in Netflix's "Hustle," where she played the daughter of Queen Latifah and Adam Sandler. "They are such icons, of course," she says. "And working with Adam Sandler and Queen Latifah was the best thing ever."
"They just personify what that means to be a star, what it means to be talented. And so working with them was just like going to school," she says. She found they had a lot in common, so they had a really great time with them on set.
Season three of "Gen Q" will wrap up in January after 10 episodes. But Hull isn't worried about what comes next or being the next It girl in Hollywood. "My favorite actresses and the people that I want to be like are Olivia Colman, Cate Blanchett, Sarah Paulson," she says. "They straddle theater, film, and TV. And they didn't really come into fruition until a later age. . . . They were working on their craft for years and years and years until they were fully ready to experience that."
"Even though I'm super young, I love the idea of this being a marathon and not a sprint," she says. "So I'm just excited to do what I can now, but also understand I have so much time ahead of me to really narrow in on my craft.
Keep reading to see what Hull has to say about her last day on set, the music she's been listening to, and more.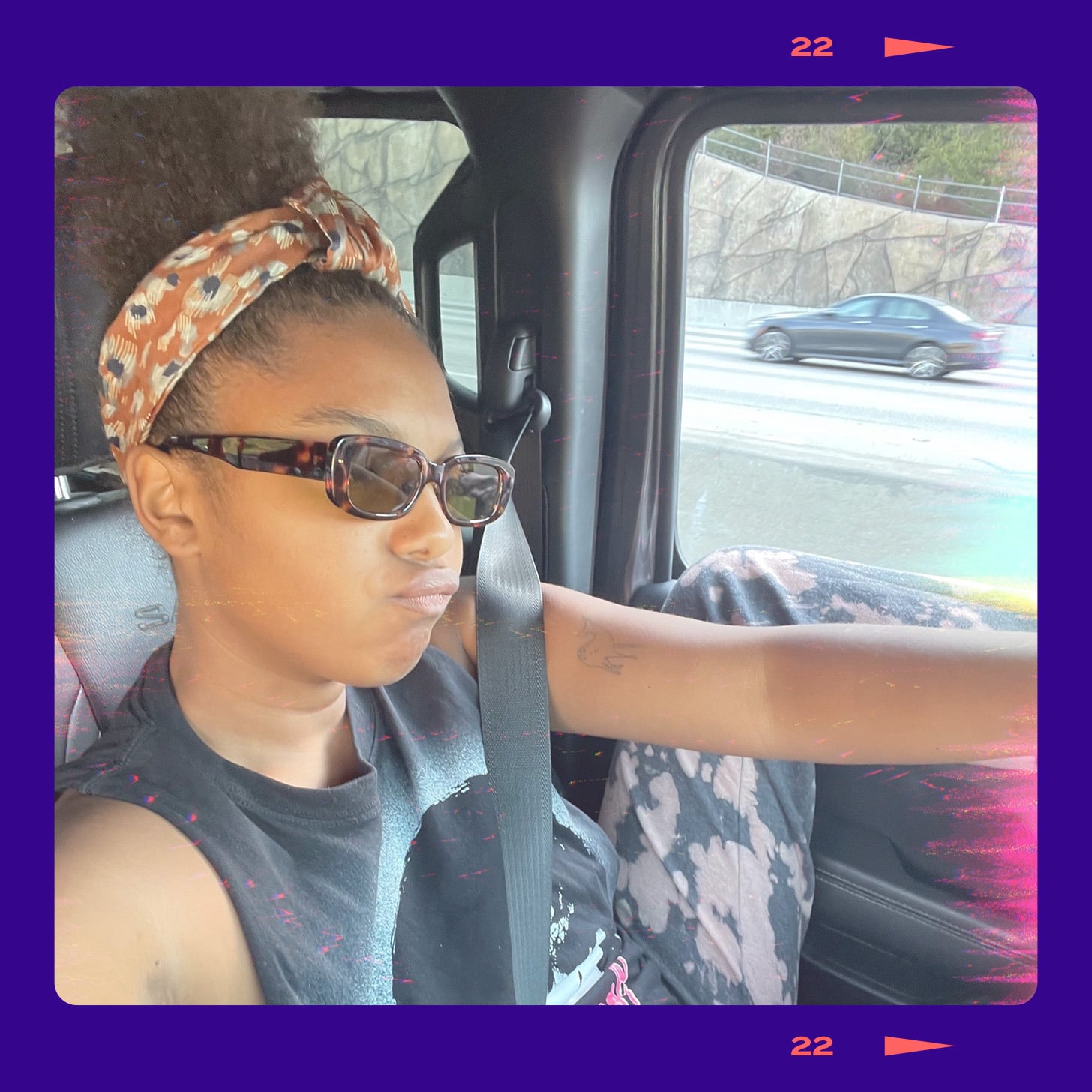 Source: Read Full Article