Cardi B is a "hairy bitch" — but not for long!
The WAP songstress took to Instagram Thursday to share with fans a behind the scenes look at her beauty secrets… pain and all! She shared while laying down on a medical table with large sunglasses to protect her eyes:
"It's that time again you f**kers, I'm so scared!"
The Up rapper then shared she was undergoing full body laser hair removal to keep things "under control." She explained:
"It's time to laser my whole body because, baby, I told y'all I'm a hairy bitch, but I keep it under control."
The mother of two continued:
"Y'all know I get dark down there, and dark up here, you know what I'm saying? We trying to keep that booty hole brown only."
LOLz! Leave it to Cardi!
The Money artist then told her specialist she was ready, quickly wincing in pain as the lasers began to do their thing… But she pulled it together, reassuring fans — and herself — "no, no, I'm not a p***y."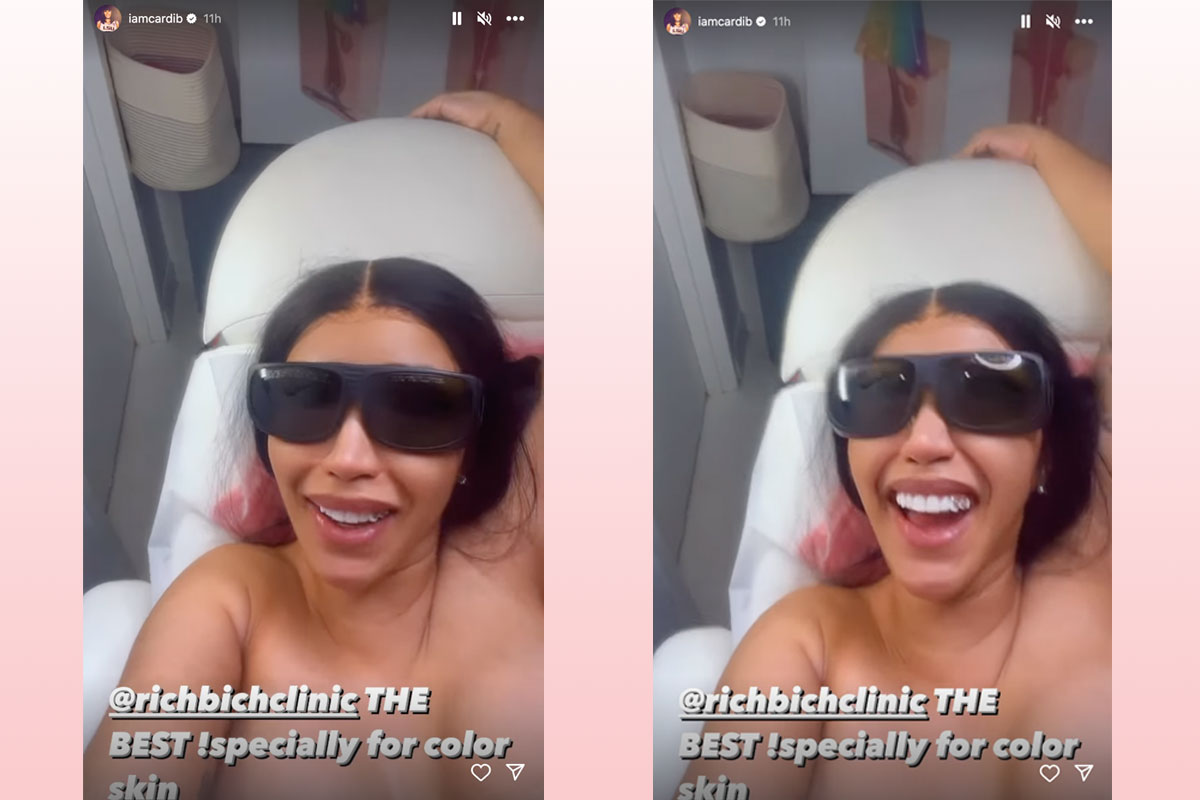 How can you not love her?? We'd totally be having the same reaction!
Thoughts, Perezcious readers? Let us know in the comments down below!
Source: Read Full Article