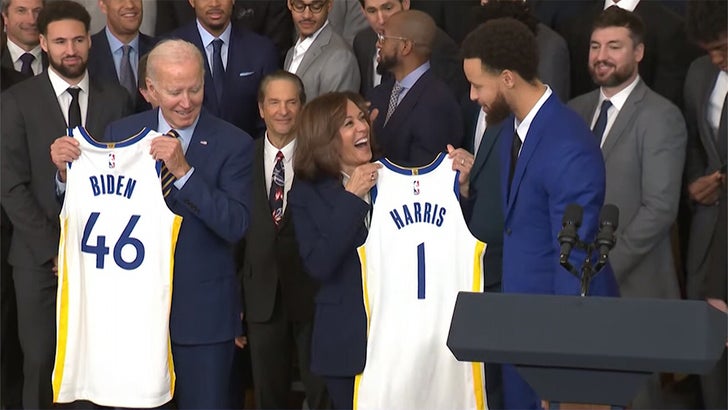 The Golden State Warriors made their triumphant return to President Biden's White House Tuesday — after twice spurning President Trump — where they celebrated winning the NBA title last summer.
The Dubs were in D.C. to play the hometown Wizards Monday night at the Capital One Arena … before pulling up on #46 Tuesday afternoon to commemorate their fourth championship in six years. The Warriors beat the Celtics in 6 games during the 2022 NBA Finals.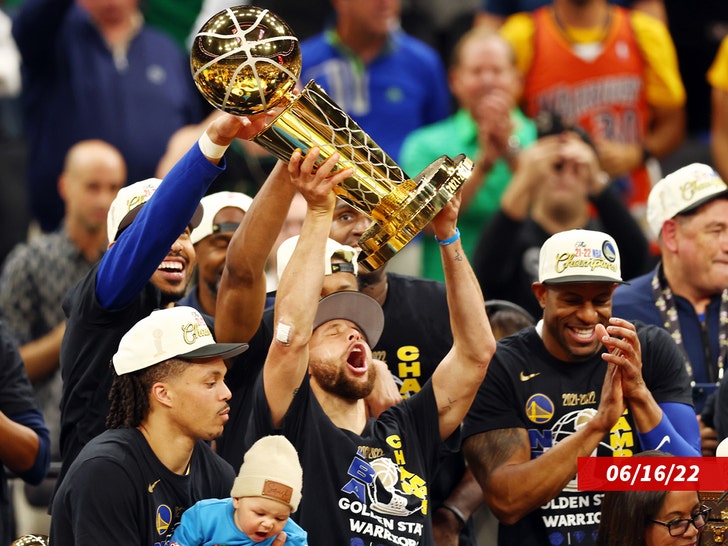 Of course, it's the first time Curry and the Warriors have been back to 1600 Pennsylvania Avenue since Barack Obama was president. The team publicly feuded with Trump after their championships in 2017 and 2018.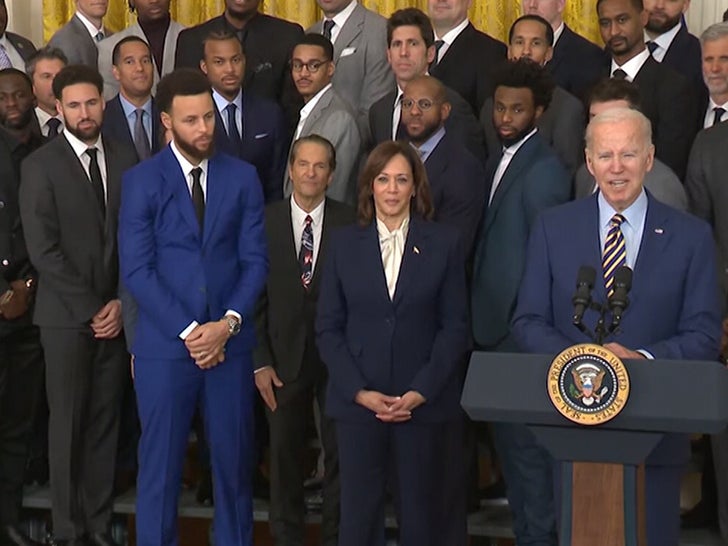 Despite it being a tradition to go to the W.H., the Warriors spurned Trump, refusing to go to the White House. Trump also disinvited the team.
Vice President Kamala Harris, a Warriors fan, opened things up … recalling when the team gifted her a custom #49 jersey, in honor of her becoming the 49th VP in U.S. history.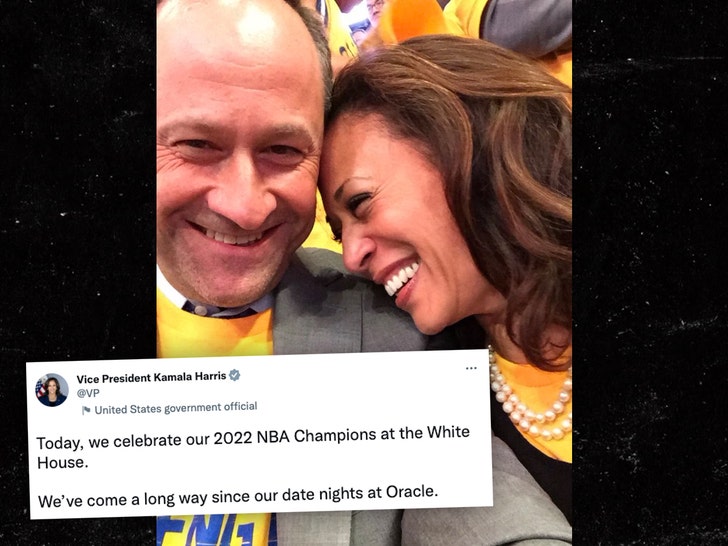 Harris then introduced POTUS, who raved about the franchise's success … led by Steph Curry, Draymond Green, Klay Thompson, and head coach Steve Kerr.
Speaking of Steph … the reigning NBA Finals MVP said a few words, too — before presenting Biden and Harris with a signature #46 and #1 Warriors jersey.
Curry and Biden stood side by side, posing for photos with the jerseys … as photographers snapped pics of the two as the other players, coaches, and executives stood in the background.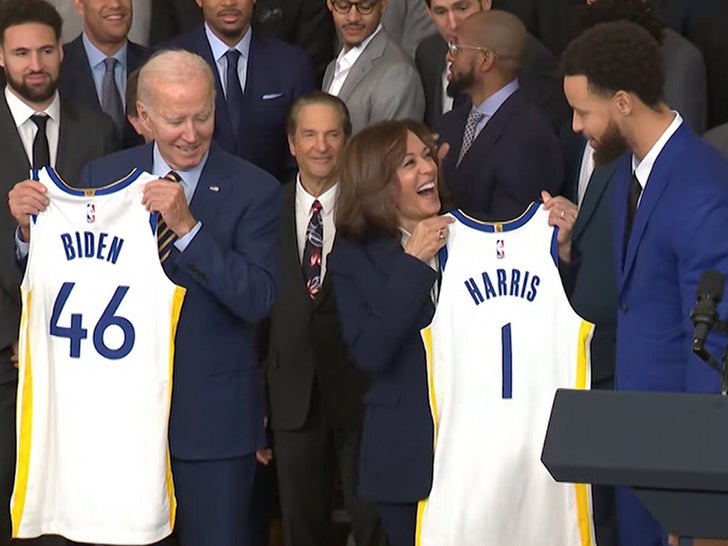 Biden told the Dubs they're always welcome in his W.H. If they hope to come back, the team has some work to do. They're currently sitting in the 7 slot in the Western Conference … with a even 22-22 record on the season.
Source: Read Full Article