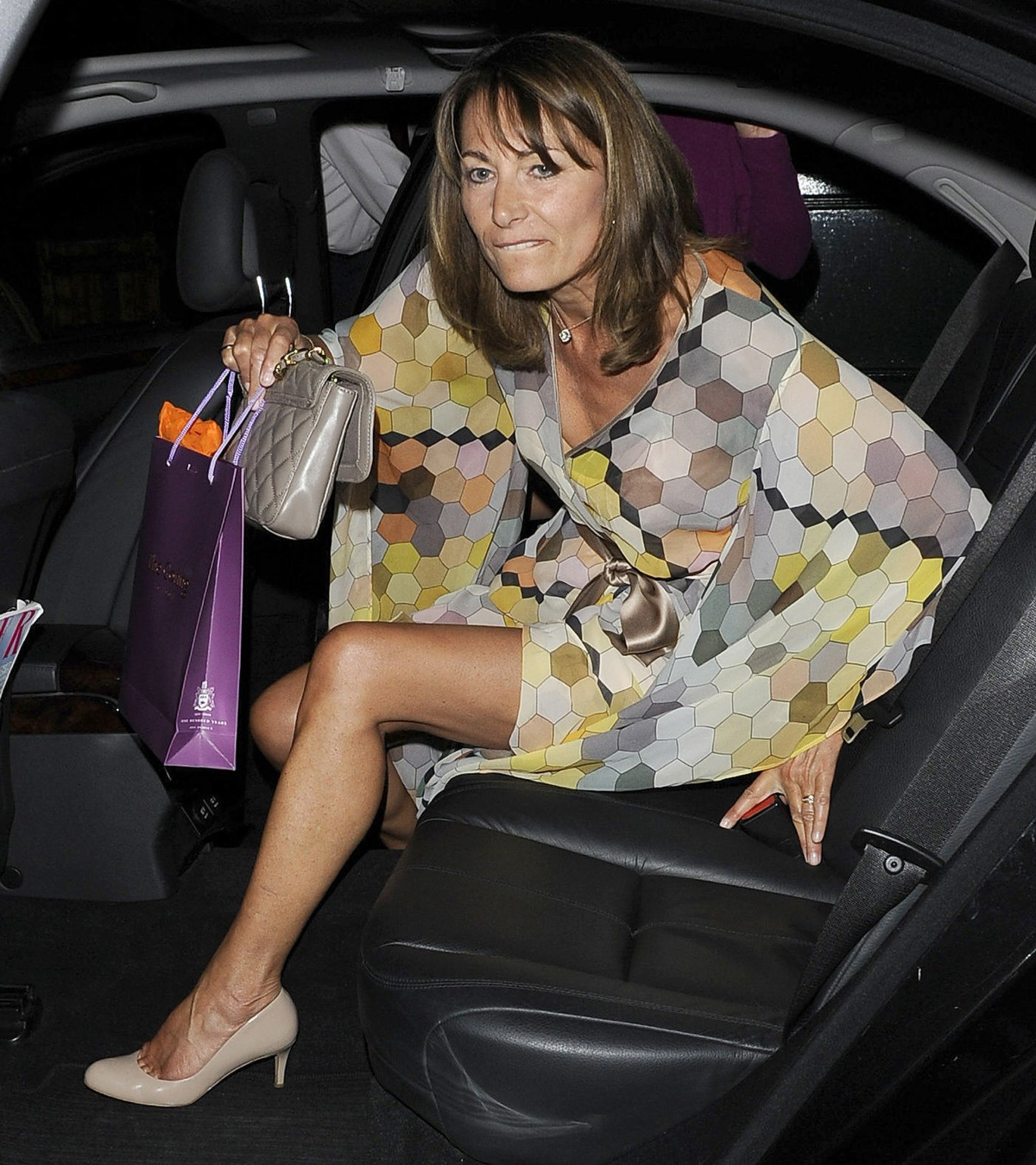 The Daily Mail had a follow-up on the reporting around the Curious Case of the Malicious Bucklebury Posters. Last weekend, the Sun, Mail and Telegraph all had stories about someone hanging posters all over the village of Bucklebury, home to Carole and Michael Middleton and their son James too. The posters were directly related to the collapse of the Middletons' business, Party Pieces, in May and June of this year. Party Pieces basically went bankrupt and the name was sold off to businessman James Sinclair, but the sale meant that Sinclair didn't have to take on any of Party Pieces' debt. Which means that Carole racked up nearly $3 million in loans and unpaid bills and none of those people will ever get paid. She screwed over dozens of local businesses, British craftspeople, banks and the government (she got a pandemic loan which will never be repaid). For weeks, a mysterious avenger has been hanging posters all around Bucklebury, calling out the Middletons for their fraud. Now the Mail has a photo of the poster (which is laminated) and the Mail spoke to a lot of people in the village for this amazing piece: "Bucklebury's first family are under attack over their collapsed firm's unpaid bills… so who IS the poison poster prowler stalking the Middletons' idyllic village?"
The idyllic village of Bucklebury: Alas, in what appears to be a sinister and mysterious new chapter in the parish annals, these villages – along with nearby Yattendon – have recently been plagued by a malicious poster campaign targeting the future King's well-heeled in-laws. Referencing the collapse earlier this year of the Middletons' business, Party Pieces, and demanding the couple pay back those left in debt, dozens of A4 laminated posters have been stapled to trees, church noticeboards and lampposts by someone creeping around in the dead of night.

The posters are everywhere: Positioned to attract maximum attention, they have appeared close to shops, churches, the entrance to a village cricket ground and right outside Yattendon village hall where, every Wednesday evening, locals queue for freshly-cooked fish and chips from the visiting Go Fish mobile van. Outraged residents – who, for the most part, are protective of their royally-connected neighbours – have not seen the individual responsible, and have certainly been doing their best to rip down the offending posters as fast as they appear. They have been joined by none other than a furious James Middleton himself who, the Mail has learnt, dashed into Yattendon Village Stores and Post Office earlier this month after one was seen stuck to the sycamore tree outside. 'He was not happy and wanted to know if we had seen any more. He wanted them taken down,' says 57-year-old Teri Muggeridge, assistant manager at the store which is situated six miles from Bucklebury and three miles from James's Stanford Dingley home.

This is asinine: Postmaster Eugene Smit adds: 'There were lots of these posters all over the area and I removed every single one. I am not going to tolerate this in our village. The family have been here for years. They are great citizens. This just doesn't wash.'

The Mail spoke to Bucklebury residents: 'I don't know how anybody could do something so cruel,' says an elderly lady living near the cricket pitch in Yattendon, which serves as a community hub for several outlying villages and appears to have been at the centre of the poster campaign. Whoever is behind it, whispers another villager, must know that Yattendon is a favourite spot for the Middletons. James and his parents are regular customers at the well-stocked village store. And long before her daughter married into the Royal Family, Carole Middleton was an occasional visitor to Adam and Eve Hair in the village square. The Prince and Princess of Wales have also been seen tootling around the area where word on the street is that they are partial, now and then, to a delicious pub lunch at The Old Boot in Stanford Dingley.

The poster: While parts of the text cannot be repeated for legal reasons, the wording calls for 'justice for creditors' and makes the claim that 'Party Pieces Holdings Ltd owes its creditors £2.5 million including £831,435 to HMRC and Government loan' adding, 'Yes folks, that's taxpayer money'. Clearly referring to the shock collapse, four months ago, of the Middletons' mail order party supplies company, whoever penned the unpleasant poster clearly believes that the couple – who have no personal responsibility for the debts because of the structure of their company – should 'cough up' anyway.

Posters even appeared at the local church: Perhaps most ominous of all was the succession of posters that appeared on the noticeboard of St Peter and St Paul church, founded in the 15th century by Sir John Norreys, Master of the Wardrobe to Henry VI. Eagle-eyed churchwarden, 74-year-old Ann Wheeler, swiftly deduced that the culprit was striking at night when everyone was asleep. 'Our key holder locked up at 11pm on Saturday and when she came to open up at 8am on Sunday there was one of these posters on the church noticeboard,' she says. 'It was clearly targeted to be seen by churchgoers. She took it straight down, of course, but the next week the same thing happened and the week after that.'

Someone with a grudge: Mrs Wheeler alerted the rector who contacted the Church of England's Oxford diocese, which oversees the parish. 'We did not want something like this displayed near the church,' adds Mrs Wheeler. 'The language was not pleasant. It sounded like an ex-employee or someone owed money. Certainly someone with a grudge.'
[From The Daily Mail]
While the Mail only published the comments from people who are outraged on the Middletons' behalf, I wonder if there are people in Bucklebury who think the posters are a good thing, or people who simply think the Middletons are a–holes and frauds. No one like that was quoted in the Mail, but the Mail certainly loves to stir the pot. "Whoever penned the unpleasant poster clearly believes that the couple – who have no personal responsibility for the debts because of the structure of their company – should 'cough up' anyway…" You might even be led to believe that the Middletons are in hiding because they also know how sleazy and crass they look, defrauding businesses, vendors and locals out of millions.
— Kaiser@Celebitchy (@KaiseratCB) October 20, 2023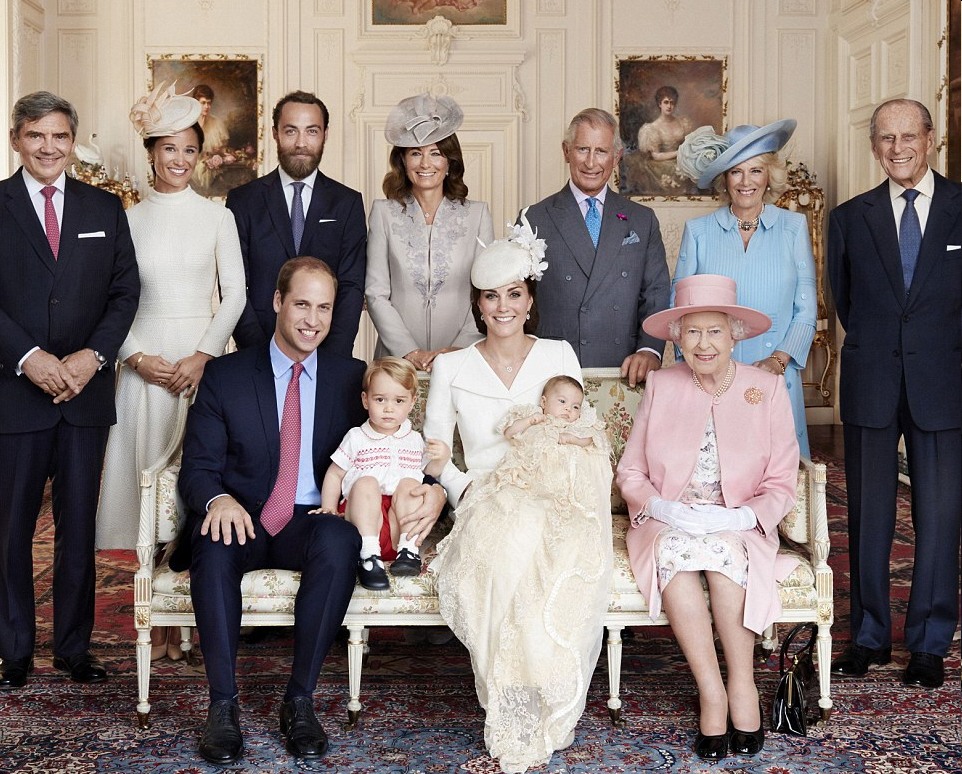 Photos courtesy of Avalon Red, Backgrid, Cover Images.
Source: Read Full Article