Get ready for an unusual Christmas treat that will be the talk of the party. A lot easier to make than it looks, Molly Yeh's wreath cake is a showstopping holiday dessert.
Molly Yeh's Wreath Cake got rave reviews at Chrismukkah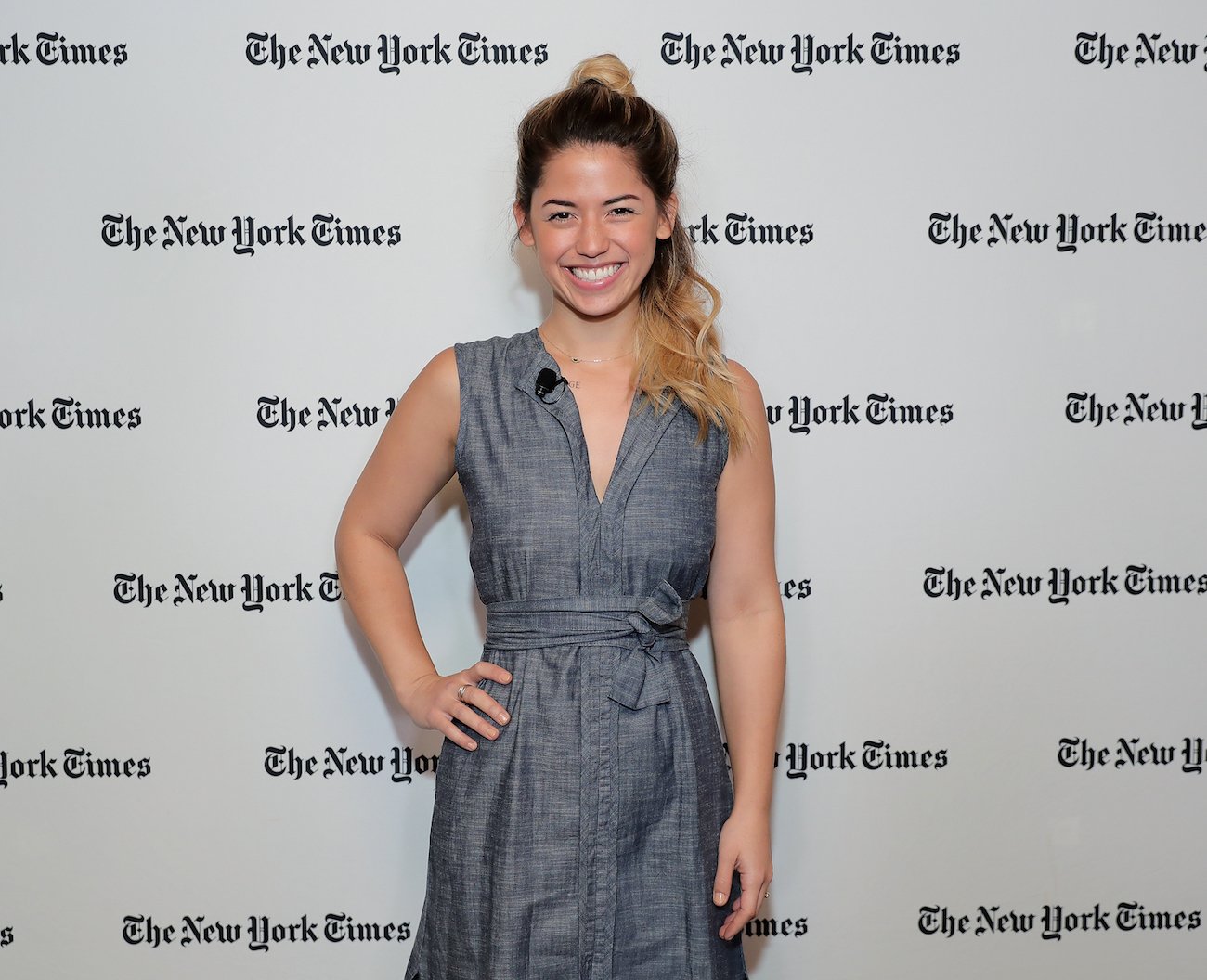 Take it from the food blogger turned cooking show host, this will get a reaction out of guests at any holiday party. She brought it to a Chrismukkah party and people loved it.
"I made my first one for Chrismukkah last year and the reaction was insane—people loved it and it looked so impressive but [whispers] it's actually easy to make," she said, according to Food Network.
Now for the story behind Yeh's wreath cake. The recipe is her own but it's inspired by the traditional Norwegian and Danish wreath cake known as kransekake. "It's a Norwegian and Danish cake that you have at big celebrations like weddings, Christmas, and Syttende Mai (Norwegian Constitution Day)," she explained.
Yeh, who is of Chinese and Jewish heritage, fuses together dishes she grew up eating with those of her husband Nick Hagen, better known as eggboy to My Name is Yeh followers. That's where Yeh's wreath cake comes in. It "tastes like a chewy cookie but looks like a masterpiece," she said on her Food Network show.
Molly Yeh's Wreath Cake tips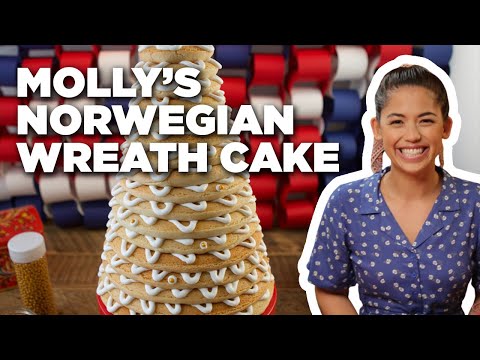 Now for the Girl Meets Farm guide to Yeh's wreath cake. Feel free to add a splash of orange blossom water or rosewater to the dough. Although not in the traditional cake Yeh likes how it complements the almond flour.
Next is a note on combining the wet and dry ingredients. Yeh says to trust they'll come together to form the dough. "At first, it's going to look like there's not enough liquid but keep on stirring," she advised. Eventually "it will incorporate all the dry ingredients," she added.
Another note on the dough. When adding the almond extract and optional orange blossom water/rosewater, Yeh suggests pouring it into the egg whites first. "This will help the extracts distribute evenly throughout the dough," she said.
As for shaping the dough, use a mold or don't. Yeh uses ring-shaped molds to form the dough. But, as she said on her show, going out and buying the molds isn't a must. "If you don't have these you can freehand it," she said before adding, "It might look a little rustic but it'll still be really good."
Once the molds have baked and cooled Yeh's wreath cake is ready to assemble. What she's left with is a tower that's " so satisfyingly chewy, dense, and almondy."
Reviewers love the Food Network star's festive cake recipe
Yeh's Wreath Cake recipe hasn't gone viral like her popcorn salad but it's still a hit among those who have tried it at home. At the time of publication, the Christmas treat's been reviewed four times on Food Network's website.
According to at least one reviewer, the finished product is just as good without the molds. "I did not have the ring mold so I made cookies! I rolled them the same thickness and cut them into 3-inch pieces. They baked about the same time and oh my! Very addicting if you love almond flavor and a slight chewy textured cookie." 
Source: Read Full Article