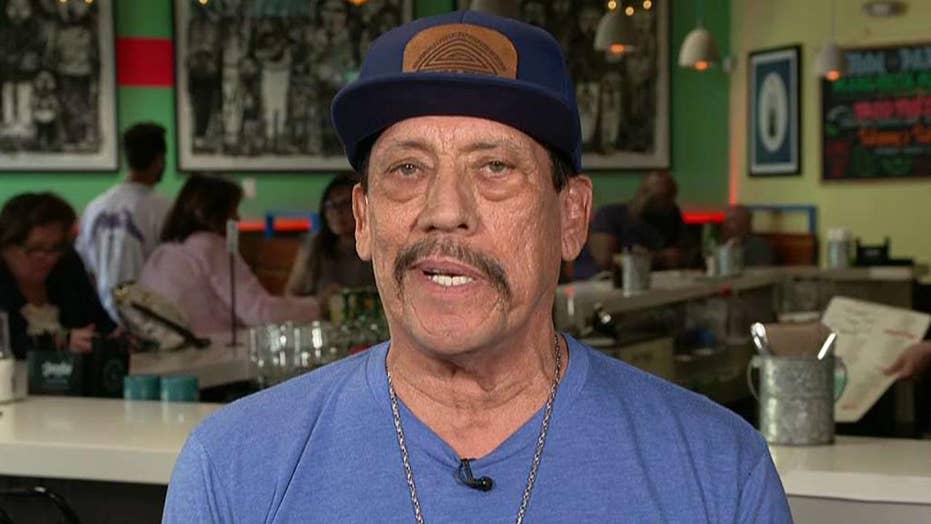 Actor Danny Trejo saves baby from overturned SUV
'Machete' star Danny Trejo speaks out about how he and another bystander worked together to save a child stuck in the vehicle.
Newly released surveillance video shows actor Danny Trejo run toward an overturned SUV to help save a special-needs baby moments after another car slams into the vehicle after running a red light Wednesday.
Trejo, 75, is the first bystander seen heading to the crash in the San Fernando Valley's Sylmar neighborhood in Los Angeles.
"I got into the car, but I couldn't unbuckle the seatbelt… If the baby wasn't in that car seat, it probably would have died, because it tore off the whole backseat." He said a young bystander reached "her little hand in, to be able to push that button and that's when I got the kid out."
Los Angeles firefighters freed the baby's grandmother who was trapped in the driver's seat.
Trejo said he knew what to do because he works with special-needs children.
Fox News' Louis Casiano contributed to this report. 
Source: Read Full Article