Prince Harry's brand new book Spare details a number of incredibly private moments from the lives of the royal family, including the emotional moment Harry delivered his daughter Lilibet as Meghan Markle gave birth.
TRENDING NOW: Cressida Bonas shares first picture of baby boy as Prince Harry breaks silence over romance
The Prince compared his daughter's arrival to that in films and depicted with incredible detail how he bent down alongside the doctor and, with his guidance, delivered Lilibet revealing he wanted his second-born to see his face as she entered the world.
WATCH: Lilibet Diana feeds chickens with mum Meghan
In the memoir, Harry also revealed the special protective words which were running through his mind the moment he set eyes on his latest family addition.
MAJOR REVELATION: Prince Harry reveals Princess Kate's fangirl first reaction to Meghan Markle
FEATURE: Six times royal brother relationships have turned nasty
He shared that after arriving back from hospital, during an intimate moment with his wife, Meghan confessed how much love she felt for her husband after their life-changing experience and wrote down her overwhelming feelings of love in a private, poem-esque form and gave them to her husband to read, which couldn't have meant more to the Prince.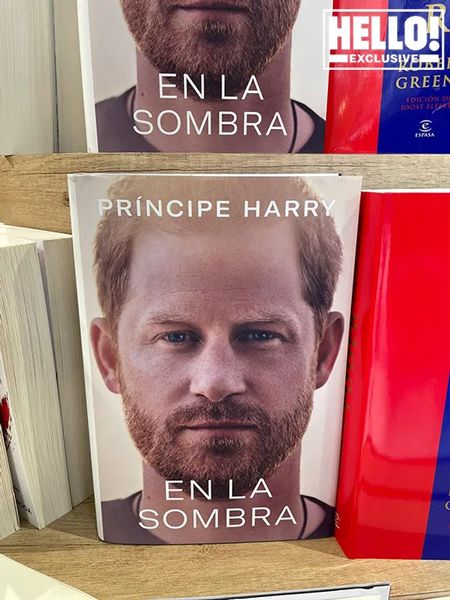 The book unexpectedly went on sale in Spain
Contrasting his overwhelming emotions, Harry also shared the food Meghan and himself enjoyed as they arrived at the hospital – fajitas for the mother-to-be and a burger and fries from In-N-Out and how the pair performed a little dance after their meals.
Prince Harry's tell-all book caused a big stir on Thursday when it went on sale ahead of its planned publication date, in Spain. In major bombshells during the memoir, Harry reveals what the then Duchess of Cambridge thought when he told her and Prince William that he was dating Meghan Markle.
Other big moments from the book, including Harry's last conversation with the Queen before her death and how Harry believed Diana was in hiding for years, can be seen in our full roundup piece of the biggest stories to emerge from the publication.
Make sure you never miss a ROYAL story! Sign up to The Royal Explainer newsletter to receive your weekly dose of royal features and other exclusive content straight to your inbox.
Source: Read Full Article