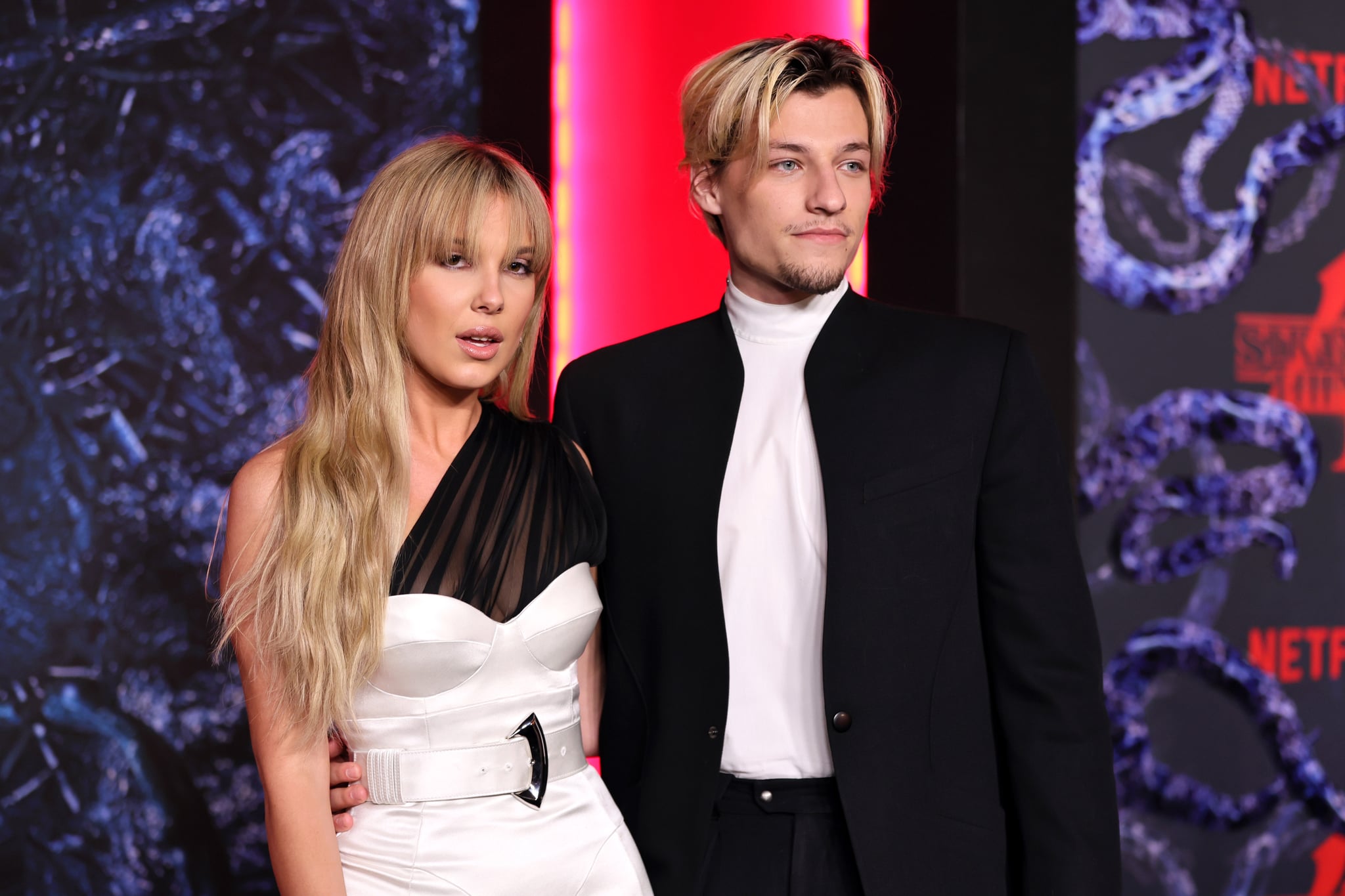 Since she became a household name for her role as Eleven on Netflix's "Stranger Things," fans have been curious about Millie Bobby Brown's personal life, including who she's dating. While the actor may have garnered more buzz in light of "Strangers Things"'s season four release, she's also generated attention for her relationship with Jake Bongiovi.
The pair haven't revealed much about their budding romance in any interviews yet, but they do pack on the PDA when it comes to social media. Since their romantic relationship was first reported in November 2021, Brown and Bongiovi have posted a myriad of photos and videos together on Instagram, including a sweet Sept. 24 post from the former captioned, "kiss on cheek for u."
Brown and Bongiovi made their red carpet debut in March at the 2022 BAFTAs, sparking all sorts of buzz. Their outing at the "Stranger Things" season four premiere also made headlines, but the two have been keeping quiet since then. Over the summer, Brown and Bongiovi were spotted out on vacation in Italy and another romantic getaway in May at an undisclosed location.
Aside from that, Brown's love life has been all about Bongiovi. Read ahead for everything else we know about their relationship.
Source: Read Full Article