There's a new superyacht cruising the waters off Croatia for Season 6 of "Below Deck Mediterranean," and the Lady Michelle doesn't disappoint in the distinctive luxury department, sporting a sweeping navy blue hull, raked bow, and four decks full of al fresco dining, gleaming wood finishes, and the usual host of water toys fitted out for aquatic frolicking. Returning to "Below Deck" is Captain Sandy Yawn, joined by veteran bosun Malia White and a handful of fresh new faces, all of them ready to placate their elite guests' every whim, while delivering all of the cramped crew area banter, expletive-fueled bickering, and tequila-soaked boatmancing that keeps us coming back to the summertime Bravo hit.
The Lady Michelle isn't the only thing new this time around. Chef Mathew Shea joined the cast, too, and almost immediately became a question mark when he departed the boat during the very first episode, overwhelmed by chaotic logistics, a freak knee injury, and resulting panic attack. Don't ever change, "Below Deck Med" drama! Lucky for everyone, including the lobsters getting cooked in the galley, Chef Mat returned to work and carried on. "I'm glad I was able to go back," Shea told Nicki Swift in an exclusive chat in which he shared a little more about all of that difficulty in the early going, how his varied background in professional cooking led to his becoming a "Below Deck" chef, and what kind of wild moments we can expect as the show's wild sixth season cruises on.
"Below Deck Mediterranean" airs Mondays on Bravo.
Chef Mat explains why he bailed on the Below Deck Med Season 6 premiere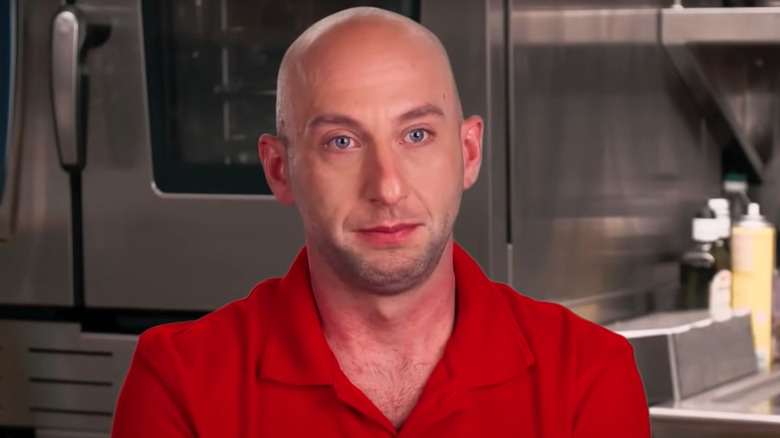 Let's go back to the beginning. New job, new galley, new crew, and then suddenly no Chef Mat.
New pandemic.
New pandemic.
There were some outside factors going on in my head.
Also, lots of new things happening. Think back on that…
Election year.
Yeah. That, too. Was that early moment on the show also the most painful?
I could say some of the drunken moments we haven't seen could be painful too, but so far that one and the other one where I quit. … But watching them cook that dinner might have been the most painful.
I guess professionally that's probably the most painful, right?
Yeah. Yeah. I could have come back at that point.
So how did that work? Did production follow you with cameras when you went off the boat?
They bought a GoPro, but they wouldn't let that into the MRI room. And I hadn't slept in like 36 hours, so when I laid down in the machine, I fell asleep. They had to wake me up. And that 15 minutes felt so good. And I was like, "I need a night." I got some pep talks from people over the phone and I'm glad I was able to go back.
If there hadn't been a pandemic, that might've been it for me.
Who knows how it could have gone? So it's great to see you back with the boat. A few weeks back I was speaking with Zee Dempers for another Nicki exclusive. He and I were saying that Captain Sandy is tough but fair. Is that how you would characterize her management style?
Yeah. I'd say so far, she'd been really fair to me. I mean…
Yeah. Given everything that happened.
Yeah. Yeah.
Ever had another boss like her before?
No. Everyone's different. Everyone's leadership, management style is different.

Here's Chef Mat's reaction to Dave shooting his shot with Malia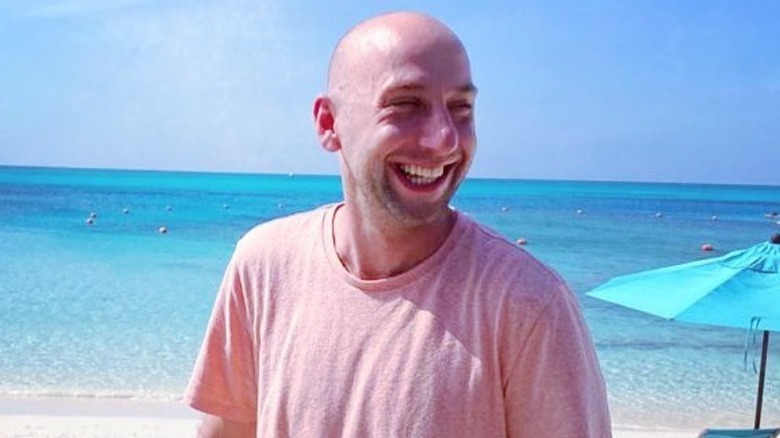 On "Watch What Happens Live," Courtney called you a creepy uncle…
Yeah. Yeah. Am I blushing yet? Am I red? Am I tomato red? Who likes being called a creepy uncle?
I know you guys get along, but it's like, whoa, that's got to be something to just take in stride when you hear it, right?
Yeah. Sometimes she calls me daddy. I prefer that to the creepy uncle.
Yeah. That's probably better.
We need a new sound byte. We need a new meme out there.
Yeah. Well, speaking of that, you went to bed right before Dave made his big shot with Malia. That seems like…
While spinning.
Yeah. While spinning.
That was funny to watch.
That seems to be one of the most resonating moments in terms of cringe factor with this season in terms of sparking of memes and new plays. What was your take on that whole scene? Would you've changed it if you were still awake?
Would I have interfered with him?
Yes.
If he had asked me and told me he was going to go in and do that, I'd say, "No." I'd say, "Don't tell her she reminds you of your mom. Don't spin and look desperate. Maybe have a shirt on. Maybe just play it cool and see if she makes a move."
Right. Let it play out and see what happens.
Yeah. Yeah.
What else would have changed the meme?
But I'm a creepy uncle, so what do I know?
The creepy uncle can make his own memes going forward, I guess.
Real world work experience prepared Chef Mat for Below Deck Med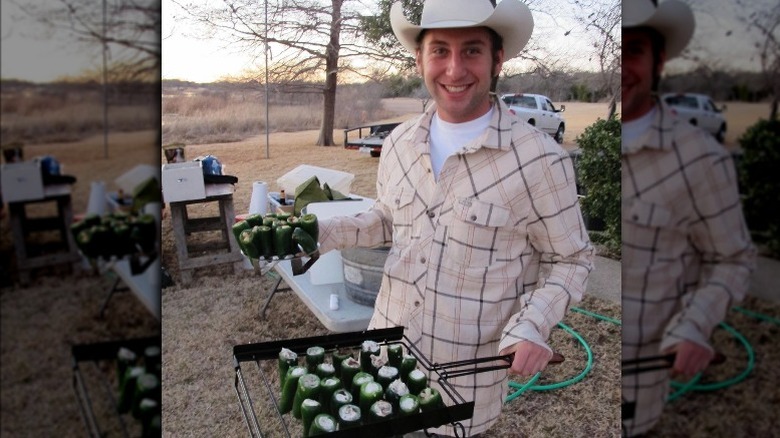 Let me ask a little bit about your background. I know that you don't have any formal culinary training, but how do you think your route to cooking at the highest level prepared you for cooking in the five-star galley of the superyachts?
Well, I worked under so many great chefs from a young age and grew up in kitchens and just had a love for food. And I've been fortunate enough to work private for so long with families that have multiple chefs that I could work with. And working on yachts, traveling, I've been able to be in other countries and immersed in other cultures where I've picked up more knowledge than I think anyone could learn in a four year cooking school where they do like— in that four years, you spend one month learning about Asia, which is so many different countries that. I know a lot more than them, have a lot more hands-on experience than a lot of them. And I can do it alone on a moving boat and provision around the world. And I'd say I've had these jobs and these employers, and I think that just speaks for itself.
Right. Like in terms of a resume. That's just… instead of saying whatever school you would pick out of a hat.
Yeah. Yeah.
What's it like preparing the high end food that you're asked to prepare in the limited facilities of a boat like you're on?
Well, this was just the most overwhelming because we weren't allowed to leave the boat to go to markets like in other seasons. It was September in Croatia. The borders were closed. Weren't getting much foreign product. Nothing was in season locally. So I get some product that I just couldn't use. I wasn't able to go choose it myself in the market. I had one oven. The walk in was two floors down. The provisions [arrived] three hours before the guests. I was just doing my best to give them something tasty, but to the level of the standard. If I had another season, I'd hope I can provision better and plan better. So there's always room for improvement.
But usually you have more time. And the one oven thing was just, like, for making cakes, and then the room is so hot that frosting is melting, so you've got to cool the cake and then have everything in the fridge and it's just… It was intense. Not like other jobs I've had. And Lady Michelle usually runs with a sous chef.
Wow. So it was just on you to manage the whole thing.
Yeah.
Another logistical wrinkle to what sounds like already nightmarish conditions, professionally anyway.
Yeah. So it was a lot to get used to.
Crew hierarchies and Below Deck star turns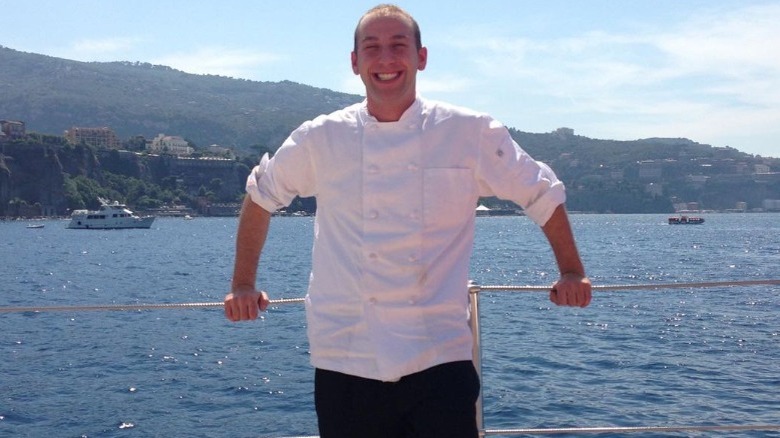 On "Below Deck," it always strikes me that there's like a hierarchy on the boat. There's the captain, obviously. And then there's the chef on his or her own perch, kind of separate and apart from the crew. Do you agree?
Right. Because we're our own department. But I consider myself part of the interior team and my relationship with the chief stew means so much, because they're the face of the boat. They serve the food. They can help make you look good or bad. And so I am my own department, but I consider myself part of that interior team. And that chief stew relationship is always important for me. Whether it's on "Below Deck Med" or any job I have. So Katie was a dream to work with.
So working with Katie was good then, right? Because she's a pro.
Oh man. Yeah. She was just a cool Kiwi.
Nice. What's your professional cooking life outside of "Below Deck," what's it look like now? 
I'm in Rhode Island at the moment freelancing on yachts out of Newport for the summer. So I booked, like, week-long charters with guests. And then I have a few clients in the Hamptons. But I was land-based in New York City from 2013 until right before the pandemic. So I've been off boats working in houses that have, like, housekeepers cleaning the kitchen and a team of chefs. So it was — going back to sole chef jobs was — It's so different.
I guess it was easier to bake cakes in those places than it would be on the boat, right?
No, we just order out. We got the best bakeries in the world in New York City. You get Lady M cakes. Or hire a pastry chef.
What's your interest level in terms of the star making side of the "Below Deck" chef? I mean, are you going to follow the footsteps of Ben Robinson, Adam Glick, and Rachel Hargrove and all of these types?
I don't know if, like— I know nothing about the internet. I'm trying to learn. I need to hire someone to help me do that. So who knows? It's led to a lot of offers so far and job opportunities. So I don't think I'll hurt for work. I'm getting lots of requests for appearances, for dinner parties and freelance yacht jobs out of Newport have come from DMs a bit.
Below Deck Med was a lot different than Chef Mat expected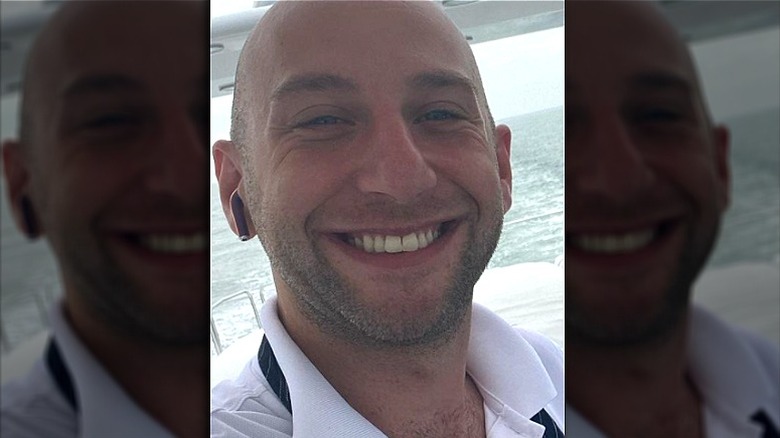 Were you a fan of "Below Deck" before you came on the show as a cast member?
No. I applied to be on the "Sailing Yacht" one originally. I started my career on sailing yachts and then I watched a "Sailing Yacht" season while I had applied. And I didn't get in and then I got "Med" and I'd watched all the "Med" before I went on the show.
Because you'd watched it then before you were actually doing it, did you feel like you had a preconceived notion of how you were going to handle things as the chef on the boat?
Yeah. Well, for example, the first day I imagined provisions would be put away by 3:00 and I'd have from 3:00 to like midnight to prep for the first day charter. And I got so much s**t that it took me till like 10:00 to put everything away and I was dead and then I couldn't sleep. Nothing's like you plan it. No matter how many times you see something.
I guess that's true of any industry, right? It's never what you think it is.
Yeah. Of course, I imagined I'd be like the biggest star in the world and have the most beautiful dishes and provision perfectly.
I guess working around a camera crew at your elbow all the time is a little bit strange too.
They were actually really good. It was more just me nervous and having it in my face, but they never got in my way.
Chef Mat dishes on the messiest moments from Below Deck Med Season 6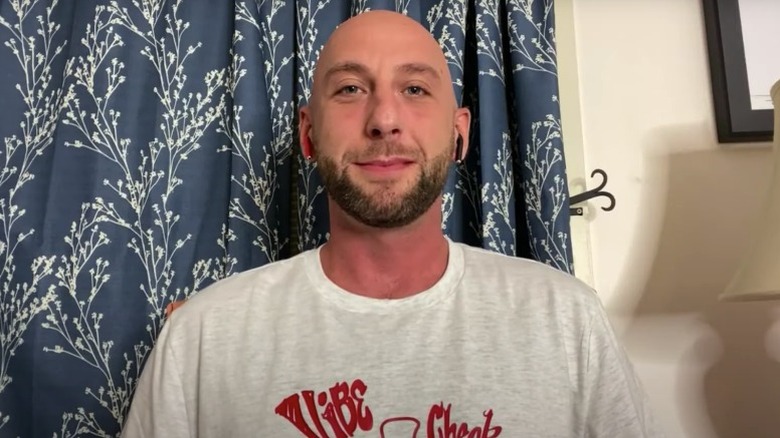 Speaking of the crew and different things, I could ask a question in just one word and say: Lexi. At the end of the day, I guess everybody's on the same boat, in the same crew, and personalities are going to be strong and there's going to be clashes. What's your take on that whole thing?
I mean, I saw the hot tub night same as you. I didn't really know about it during the season, because I wasn't there, but that was intense. And she was very difficult for me to work with from the beginning.
So what are you most excited for us to see going forward in this season that we haven't seen yet?
Maybe our crew day off. That was messy and I don't really remember it.
They finally let you off the boat? I know that because of COVID and stuff…
Everything we did was isolated, but we did have a day without work where we got to go out and it would probably be embarrassing to watch, because I don't fully remember. I noticed some stuff went down, but I'm still excited to see it.
Was tequila involved?
Oh, there always is. I don't think we had a night out without like four shots before we left the boat.
You got to be prepared, right?
Yeah. You want to reach that optimum buzz level. The OBL.
It's the only way to party.
It's hard to maintain.
"Below Deck Mediterranean" airs Mondays on Bravo.
Source: Read Full Article