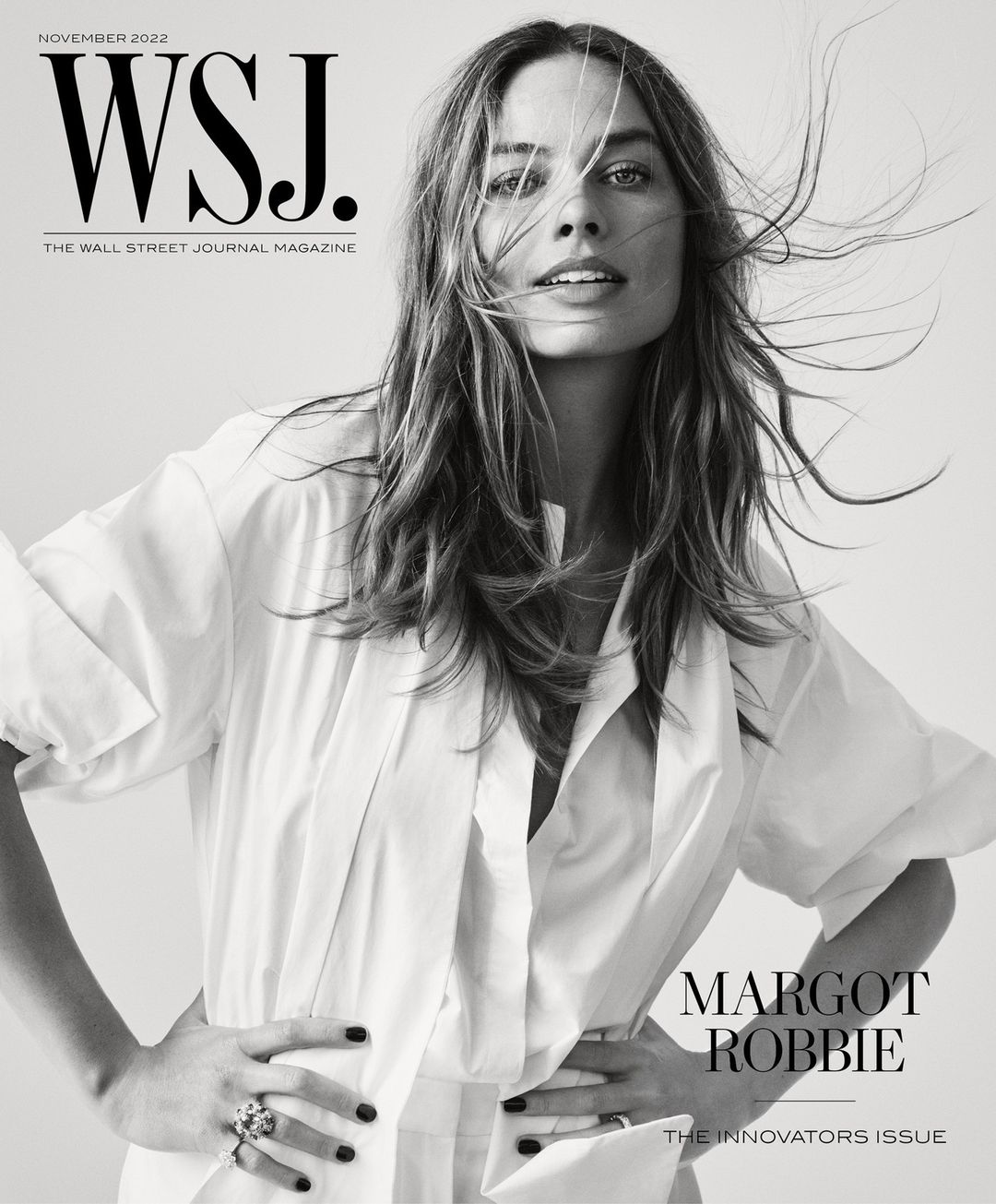 Margot Robbie sort of effortlessly side-stepped several Hollywood traps set for her early in her career. You could tell that Hollywood wanted to make Margot into their latest It Girl, someone they could burn out and overexpose in a few years and then throw away. I suspect that she was perceived as a dumb blonde from Australia. But Robbie was so smart – she's been very choosey about her projects, and Margot and her husband started a production company very early in her career, and they took care to nurture their projects. Margot covered a recent issue of WSJ. Magazine – "The Innovators Issue" – to talk about her production company, Hollywood financing and how she approaches her craft.
She works hard: "I'm a masochist, she told the magazine. Adding that no matter how daunting or draining a role, the actress "can always find a fifth gear."

Forming LuckyChap Entertainment with Josey McNamara, Sophia Kerr and now-husband Tom Ackerley in 2014: The first project for LuckyChap was the award-winning I, Tonya, which at first, the actress said, was not met with much enthusiasm within the industry, so LuckyChap quickly picked up the option. "They [were] like, 'You can't make that…. You've got 200-something scenes, several locations, it's period.' We read it and were like, 'But it's just f—ing great; it's the best script ever, so who cares?'"

Humble beginnings: Noting that only 1% of the projects now pitched to them are "f— yeses," Robbie enjoyed reminiscing about the company's humble, underdog beginnings. "[We were] too young and dumb to know how scary [it would] be. Starting it all off on a kitchen bench in London, everyone was like: 'They're such idiots…it would be a miracle if they did anything.'"

The challenges of bankrolling female-led projects. "Today, studios and production companies are considering more female directors and writers. [But] it's easy to put female names on a list. It's a bigger hurdle to get someone to bankroll [a] project. We still have a long way to go in that regard; that ship is going to take so much longer to course-correct."

Working on 'Babylon': "I've never worked that hard in my life. [I was] shattered by the end of that job"

On playing Barbie: "That's why I, Tonya intrigued us so much — because people had such an immediate and strong reaction to the name 'Tonya Harding.' It's kind of amazing to begin at a place like that."
[From People]
All of the stuff about LuckyChap is great, and I so admire her as a producer and promoter of female-led films, female directors and more. Now, I'm also really worried about Babylon. Margot was just an actress-for-hire on that film, she's not a producer. She's the lead of the ensemble and the studio will put a lot of money into her Oscar campaign. I have big concerns that A) the film is a three-hour mess and B) Brad Pitt's presence will ruin it. We'll see.
https://www.instagram.com/p/Cka5cfAOyrA/
Cover & IG courtesy of WSJ. Magazine.
Source: Read Full Article