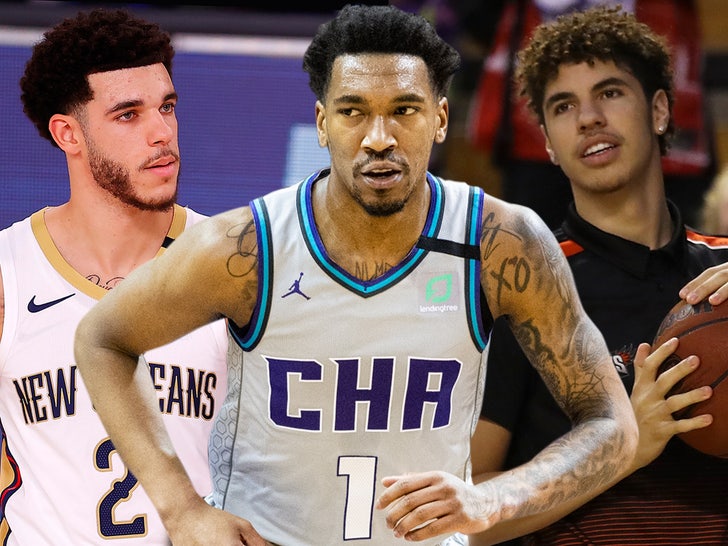 Lonzo Ball is stepping up as big brother to help LaMelo get his beloved jersey number … hitting up Malik Monk and asking if he's down to swap digits!!
Of course, #1 has ALWAYS been Melo's number — from high school to Lithuania to Australia — and the dude even has a massive tattoo to prove his loyalty to numero uno.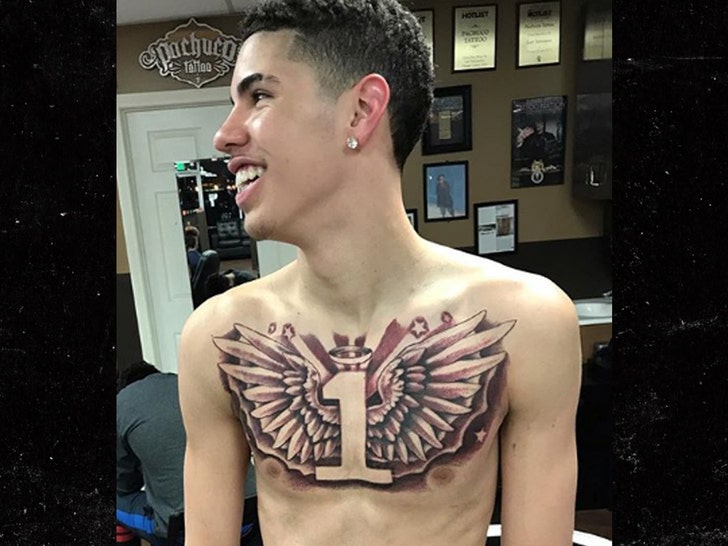 But, the youngest Ball Bro hit a snag after getting drafted by the Charlotte Hornets on Wednesday … 'cause Monk currently has ownership over #1.
Melo was introduced to the Hornets with a #2 jersey on Friday … and Zo, who also wears #2 on the Pelicans, immediately went to work on getting lil bro his #1.
"Ayo @AhmadMonk what's good?! You know you want 5!! 🤣 ", Lonzo tweeted at Melo's teammate.
The question is, is Zo doing this out of brotherly love … or does he REALLY not want baby bro to have the same number as him??
Most likely the latter … but either way, Monk would have to pick something other than #5 — that currently belongs to Nicolas Batum.
Only one way to settle this — 1-on-1 between Melo and Monk?!
Source: Read Full Article