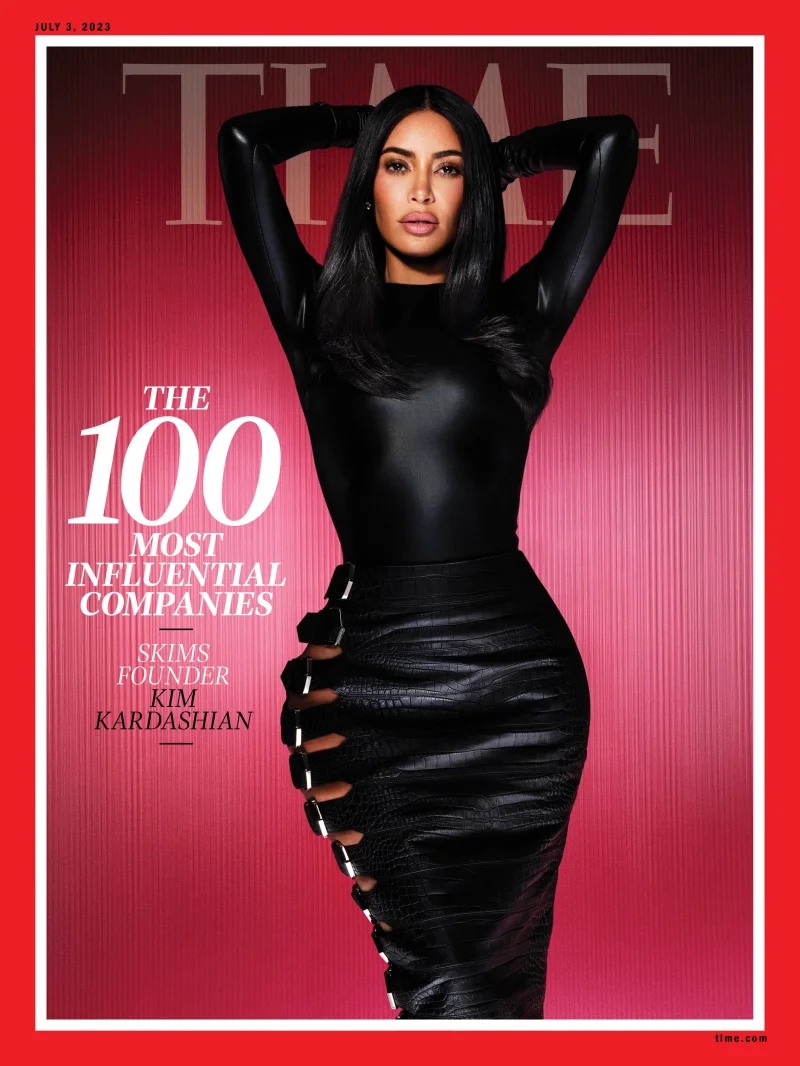 Kim Kardashian covers Time Magazine's "Most Influential Companies" issue. I know many people like to rip Kim to shreds over everything and anything, but can I just say? She caught lightning in a bottle with Skims, which is the "most influential company" she's highlighting here. She turned shapewear and beige underwear into a literal three-billion-dollar business. Skims reportedly brought in $500 million last year, and it will probably keep growing. While Skims is definitely Kim's most successful business, it's far from her only successful business – she's also got a self-branded skincare line, perfume line, beauty line, and she's expanding Skims in many different directions. Some highlights from Kim's interview:
All of her businesses before Skims: "At the beginning, when I didn't really understand where my career was going because I was just kind of winging it, I would do licensing deals with a lot of different companies that would contradict themselves, like a cupcake brand with a weight-loss pill at the same time," she says. With Skims, "I feel like, OK, I did it."

Skims keeps growing and growing: "Obviously you have big hopes, but this definitely exceeded everything that I ever imagined," says Kardashian, who began to sense the brand would be a hit when she walked into "some Holly­wood party" and was greeted by a guest raising her top to flash her Skims. "I still have, like, impostor syndrome or whatever. But I think that's part of what keeps me going."

How Kim started Skims: "It started off with simply finding shapewear that was a skin tone that would match my color. I used to take my shapewear and dye it with tea bags and coffee in the bathtub." It was an imperfect method; she had to wear soaking-wet shapewear under her clothes at Cannes after one last-minute dye job. A fan of dramatic slits, she would cut one leg off her Spanx and then tape the cut edge to her thigh so it didn't roll up. Skims isn't the first to offer 10 skin tones (from "sand" to "onyx"), and sizes from XXS to 4X, but some of the unusual shapes, such as one-legged or the low-back version, were new even to fashion cognoscenti.

She put her own money into Skims: Kardashian has put her own money into Skims and is the biggest shareholder. She's also usually the fit model, which can mean hours of trying on tight underwear every week. She estimates she has tried on north of 7,000 items. "I always like to see it on myself," she says. "I can absolutely tell when I miss a few drops." On top of that, she's Skims' creative director, choosing the fabrics, the cuts, and the campaign concepts, photographers, and models, when they're not her.

Allowing North West to have a TikTok account, despite Kanye's complaints: "As soon as I saw the words, I was like, 'Oh no, we're taking this down,'" says Kardashian, who sees TikTok as an important outlet for the oldest of her four children. "I saw on the internet, [people saying] 'Kanye was right,' and maybe he was in that instance. But she loves making slime videos and doing her little hair tutorials, and I will fight for her to be creative."

Paying a $1.26 million settlement with the SEC for not disclosing she was paid to promote a crypto product. "What I learned was to not really trust everyone in spaces that you don't really know about. I try to not make the same mistakes twice."

She may have a "time stamp." "I understand that maybe in my 50s, I'm not going to be wanting to pose in my underwear," she says. She hopes to cut back her appearances and pose in slightly fewer campaigns each year. But she's also not giving up on what made her famous without a fight. "We'll do anything we can to look as young as we can. We're not going to go out not trying."
[From Time]
Yeah, Kim has managed to be the face and model for Skims, while also expanding the vision of Skims to add other faces and models at the spur of the moment. Kim's business partner in Skims remarks that Kim is one of the best "creatives" he's ever worked with, that she's got great instincts on everything from packaging to advertising to social media footprint. Which I believe. It's also a little bit funny to me that she's still trying to do other businesses but nothing has caught fire like Skims.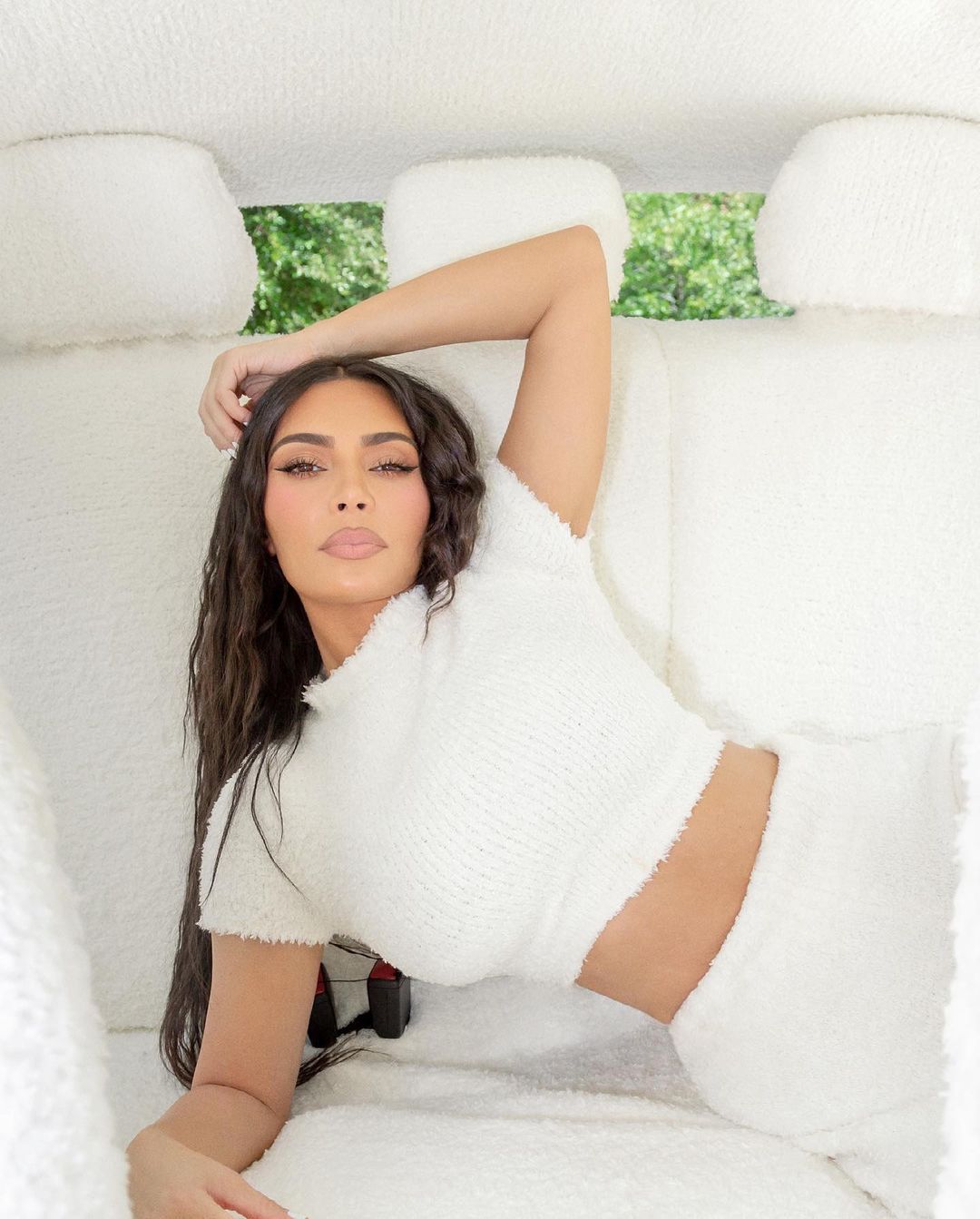 Photos courtesy of Kim's IG, cover courtesy of Time.
Source: Read Full Article