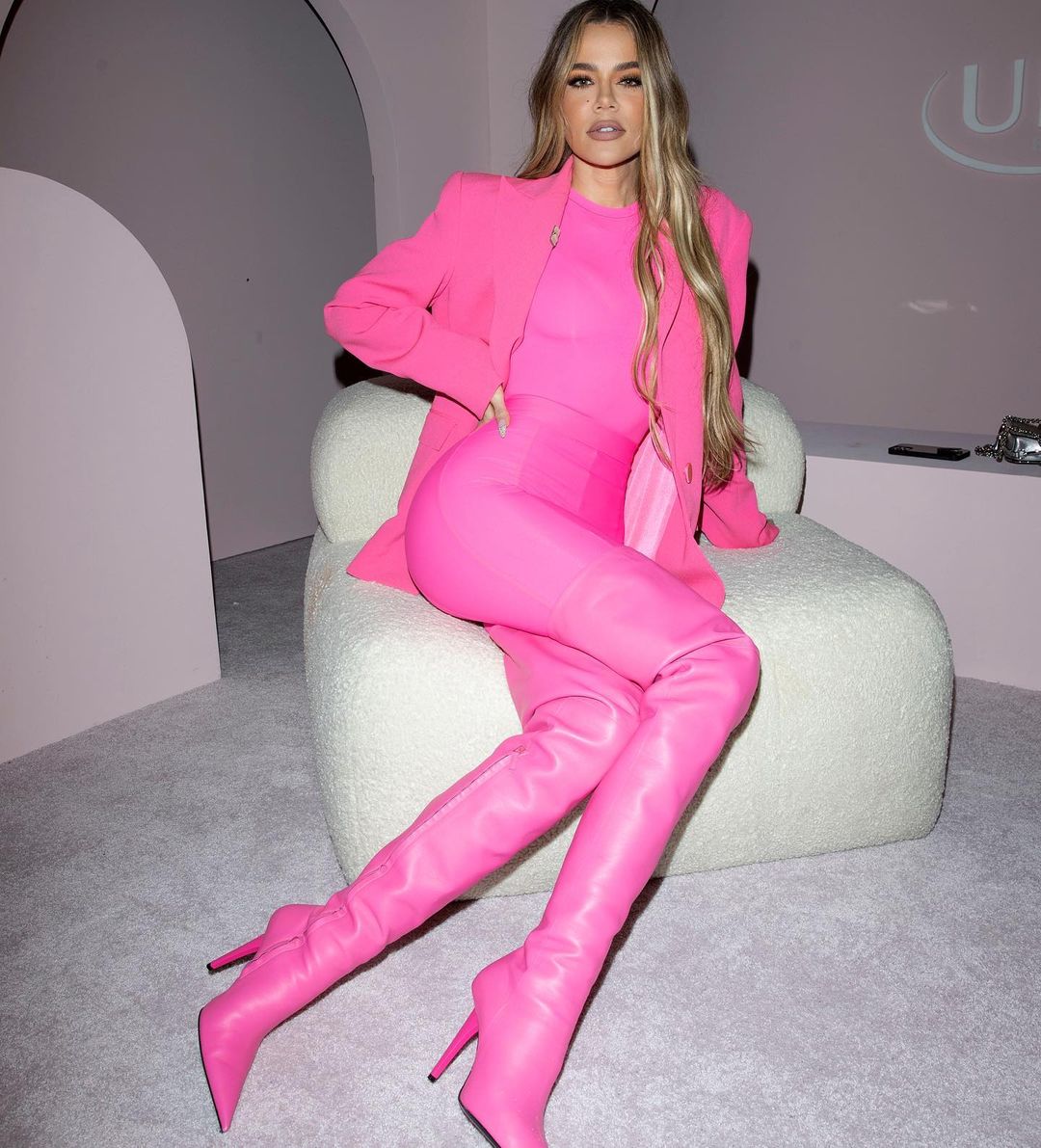 Khloe Kardashian started her Good American denim-and-fashion line years ago, like a dozen faces ago. I kind of wondered if Khloe's interest in her side-business had lessened recently, but no, she's still a big part of the brand. Good American is somewhat unique because they offer a full range of sizes, up to size 24 in most lines. Good American is currently doing a "Pop Off Pink" capsule collection. It's part of the current "Barbiecore" trend, only that hot pink color was everywhere four months ago and now it seems to be over. Anyway, Khloe spoke about Barbiecore, denim, fashion ethos and more with Elle. Some highlights:
Her thoughts on Barbiecore: "I'm super, super excited that Barbiecore is a thing and that pink is everywhere. I'm a fan of the color. It adds vibrancy and life to the normally all-black wardrobe people gravitate to in the fall. Don't get me wrong, I love black as a core staple, but having a pop of pink here and there is fun. It's such an Elle Woods thing to say, but it really does make you happy! I'd say it speaks to my soul.

Don't go all-pink: "I love the all-pink look, but it can get overwhelming if you're not comfortable going full Barbie girl, so you can do a pop of pink if you want to be a little trendy but aren't comfortable going head-to-toe. You can mix and match, or you could be all monochromatic. There are no rules in fashion—and that's the great part about fashion—but there are no rules with pink.

What else will be on trend for fall: "I'm a boot girl. I love boots. I love thigh-highs. I feel…just sexy. I could wear boots all day long, and I'm really comfortable. So, I'm excited for fall to throw on my thigh-high boots together with whatever it is—leggings, a dress, a mini. I'm looking forward to that. It's so hot in California that in the next couple of months, I won't "feel" fall, and I won't be dressing for fall, but I'm praying for it to just be a little bit cooler. Right now, I'm not really in that headspace, but I'm praying. I'm waiting to wear my jackets; I'm waiting to wear my thigh-high boots, so hopefully, fall is coming soon. I'm so excited to add layers.

More companies are building in plus-sized lines: "People ask me a lot [if I] get irritated that other brands are jumping on—I want to say a bandwagon—but for us, it's not a bandwagon. For us, it's who we are. This is the ethos of our brand, but no, I don't feel irritated. I feel proud and excited. I love that [more] women are being seen, heard, and validated. Before, I think there were two mainstream clothing stores that people could shop at if they were considered plus-sized, and that was it. It wasn't cool, trendy stuff. It felt so limited, and now all these huge brands are venturing into doing wider size ranges, and that's real life. These are real women, and I think we all should be included in the conversation.

Good American shoots everything with three models: "We want everyone who buys Good American to feel included, respected, and seen. Even on our website—which takes a lot more time and money—but on our website, we showcase every item on three different body types. That means three different models that we're paying for the day, and we have to do longer shoot times…there's a lot more work and more editing, but it's about the consumer. There's not a cookie cutter-shaped woman out there, so there shouldn't be cookie cutter-shaped models, in my opinion. I think everyone needs to feel represented. Now that I'm a mom and have a daughter, I want her to see every version of herself, her friends, and her cousins—I want everyone to feel validated, I guess.

Being a mom of two: "I know it's cliché, but I love everything, even the hard parts. I [my kids] challenge me as a person, and being able to shape little people into really incredible big people is an honor and a gift. We have to take those roles seriously, especially in today's day and age, with how much accessibility children have and the information they're exposed to so young. It's super scary, but I take my job very seriously. I love it so much.
[From Elle]
I've noticed that three-model thing on other websites and I love it. I love being able to see an article of clothing in different sizes on different kinds of bodies, how pants hang on someone with a big butt, how a blouse looks on a curvier model. I'm more likely to buy something online if I have a better sense of how it will look on my body. It makes me wonder why more online stores weren't doing that all along. Anyway, I'm also excited for fall, my favorite time of year. I love when it's crisp enough for a hoodie or cardigan. I'm not doing thigh-high stripper boots though. I would bust my ass if I tried to wear big boots.
As for Barbiecore… it was on trend in April and May. It was EVERYWHERE and largely based off the super-popular Valentino collection which was worn by every celebrity. It does feel like we're not doing pink for the next two seasons though – maybe we're getting a more goth autumn/winter. The trend seems to be moving into super-'90s vampire. Maybe there will be another Barbiecore revival when the Barbie movie comes out next year.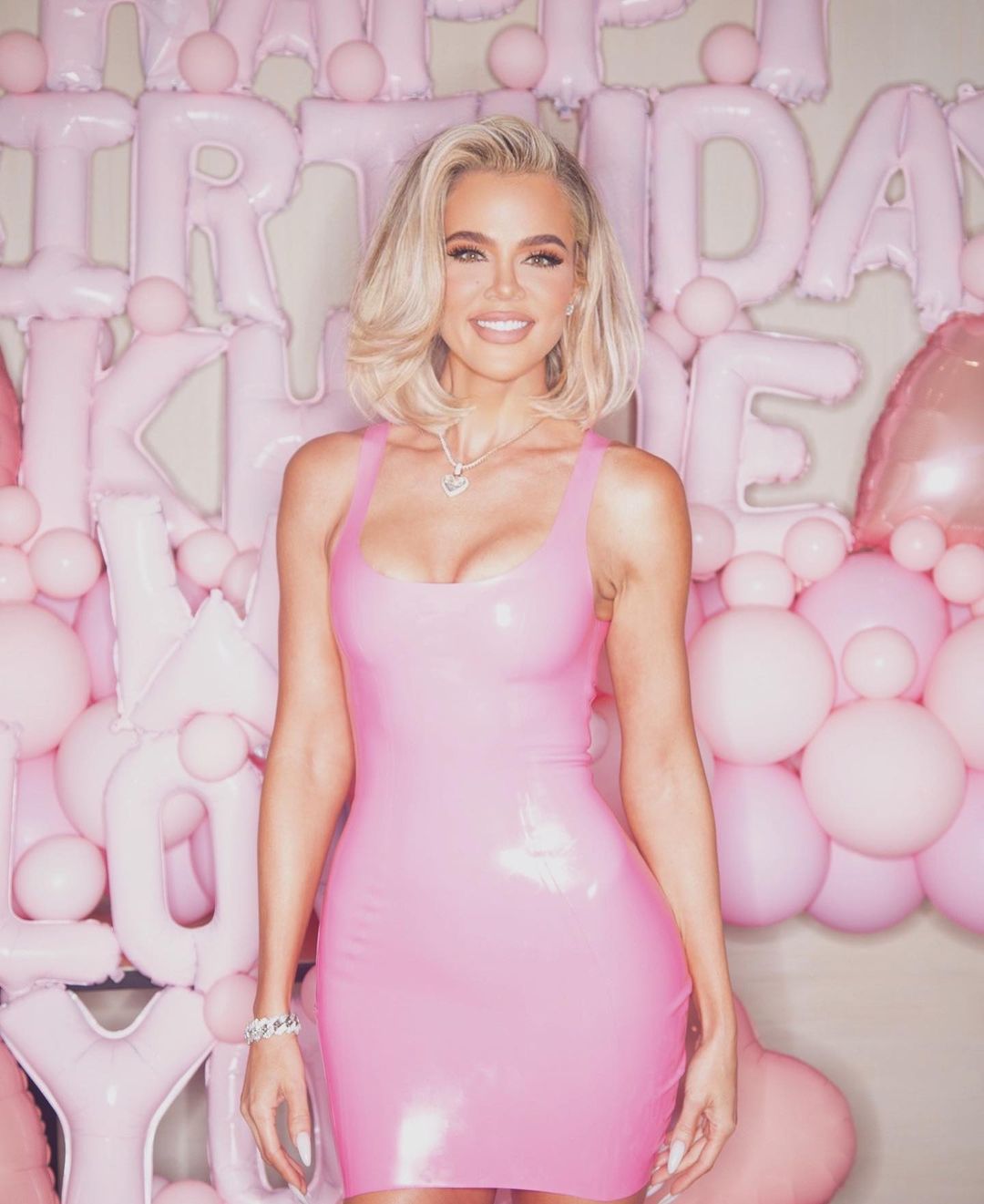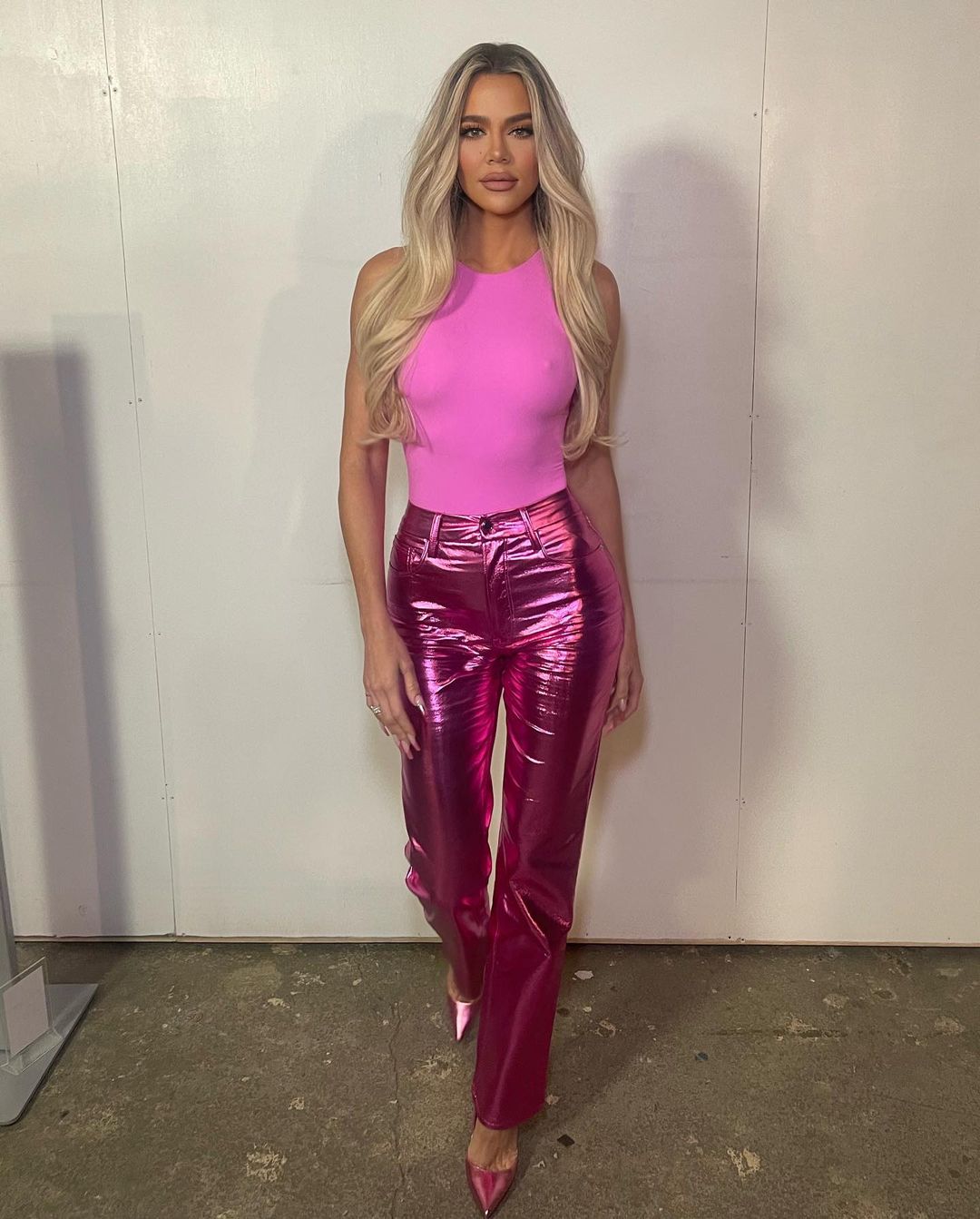 Photos courtesy of Khloe's IG.
Source: Read Full Article