Kate Winslet and Sam Mendes have had a turbulent history with each other. Formerly dubbed Britain's power couple, the pair filed for divorce in 2010 after a seven-year marriage. But at the height of their relationship, Winslet and the Skyfall director were practically inseparable. The two were frequently seen with each other, whether that was through tabloid photographs or award ceremonies. Even when their relationship seemed to be at its best, however, the two allegedly decided it wasn't good to board a plane together. The reason for this sacred pact was for the sake of their family.
Kate Winslet and Sam Mendes both had traumatic experiences on planes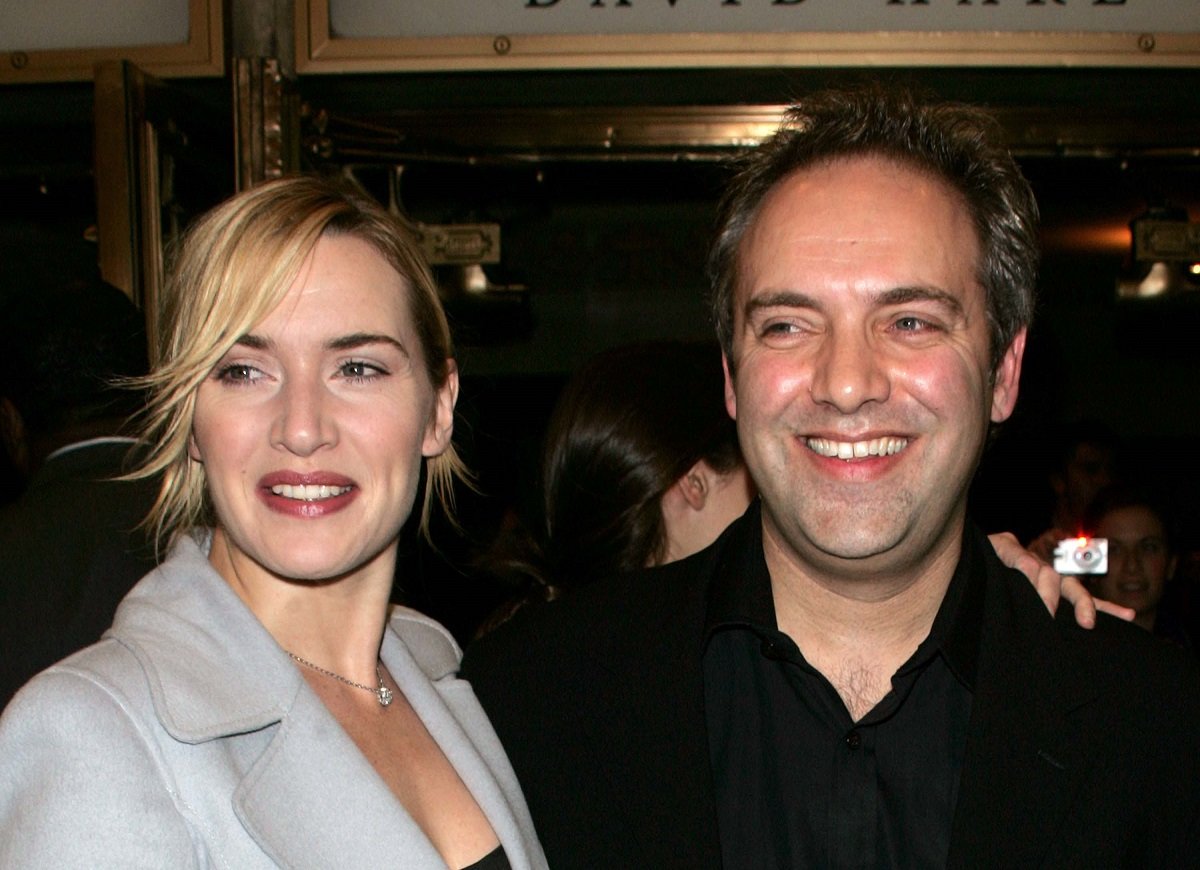 Reportedly, Kate Winslet and Sam Mendes both have had rough incidences when flying planes. A source reported to The Daily Mail that Mendes was supposed to board American Airlines Flight 77 on 9/11. The plane was later taken by Islamic terrorists who crashed it into the Pentagon. There were no survivors. Sources informed that there was a schedule change that led to Mendes missing the flight.
Winslet also allegedly experienced a scare in the sky. While on a plane en route to Britain, a man claimed to be a terrorist in the middle of a flight, threatening to crash the plane. The plane Winslet was on had to take an emergency landing. No one was harmed in the incident, and the man was taken into custody.
Both of these situations left an impression on Winslet and Mendes. Afterward, the superstitious pair agreed they couldn't board a plane together for the sake of their children.
Kate Winslet and Sam Mendes didn't want to leave their children as orphans
According to The Daily mail, Winslet and Mendes didn't fly together because they didn't want to leave their children as orphans. A source close to the couple claims that they travel separate on planes if they can help it.
"Where possible, Kate and Sam do prefer to travel in separate planes," the source said. "It is not always possible but, for obvious reasons regarding the children, they do travel separately when they can."
Neither Winslet or Mendes came out to confirm or deny these claims. If accurate, it would add another layer to a relationship the world knows so little about.
How many children does Kate Winslet have?
Kate Winslet has three kids from three different relationships. Mia Honey Threapleton is her oldest and only daughter, born from Winslet's first relationship with English filmmaker Jim Therapleton. Winslet and Mendes both share a son in Joe Alfie Mendes. Her youngest son, Bear Blaze Winslet, was born from Winslet and her now current husband in Edward Abel Smith.
In an interview with Harper's Bazaar UK, Winslet has admitted that it could be complicated raising her three kids.
"Because of the age gaps, each of my children is at such a different stage," Winslet said. "And emotionally too, they all have very different things they need from me."
Kate Winslet says she was on autopilot after break up with Sam Mendes
Years after her divorce with Mendes, Winslet appears to be in a better place now. She remarks how content she is with her new husband Edward, and how happy she is with the life they've built together.
In the same interview with Harper's Bazaar, Winslet briefly reflects on breaking up with Sam Mendes, and how happy she is with how it all turned out.
"I definitely went through a period in my life when I was just on autopilot," Winslet confided to the magazine. "I reflect on that a lot – now that I feel so happy, and so settled – I think a lot about how it's all panned out, and how there are so many things about my life thus far that I never would have imagined…"
RELATED: Kate Winslet Opens Up About 'Unique' Relationship With Leonardo Dicaprio
Source: Read Full Article