Kate Middleton has returned to the Imperial War Museum in London to meet with Holocaust survivors and commemorate the museum's newly opened Holocaust Galleries.
On Wednesday afternoon, the duchess paid a visit to the museum, reuniting with Holocaust survivors Steve Frank and Yvonne Bernstein, who were featured in the photography exhibition, Generations: Portraits of Holocaust Survivors. Unveiled back in February 2020 on the 75th anniversary of World War II, the exhibition features 50 contemporary portraits of Holocaust survivors, taken by 12 photographers, alongside images taken by the duchess herself.
"Their stories will stay with me forever," the duchess said at the time of its opening at the museum in August. "Whilst I have been lucky enough to meet two of the now very few survivors, I recognize not everyone in the future will be able to hear these stories first hand. It is vital that their memories are preserved and passed on to future generations, so that what they went through will never be forgotten."
For the visit, the duchess wore an Alexander McQueen navy military-inspired blouse paired with matching navy pants and suede heels. She topped off the look with a calf-length navy coat by Catherine Walker and a Remembrance pin.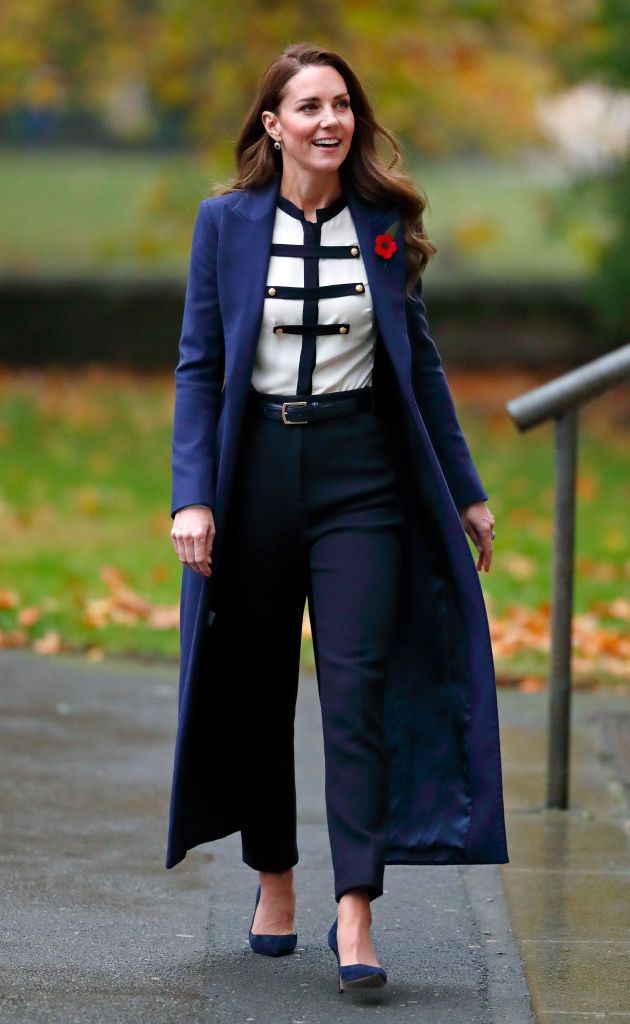 Following Kate's visit, Frank told People that the duchess had been very attentive, concerned with "talking with [his] grandchildren and in what they had to say," adding "she was asking about how they are and their schools."
"It's fantastic to be able to have people in the space and have someone so engaged who has the route to other people," the museum's Head of Content, James Bulgin, also told People. "Anything we can do to generate awareness and bring people into the space and ask them to think about the history is a very, very good thing, for which we are grateful."
Source: Read Full Article