2:36 PM PDT — Photos of Sophie in her wedding dress just dropped, and while the Jonases and co. tried hard to cover her up … ya can see she looks absolutely beautiful. She's got a veil on and a long, flowing train it seems. Kinda puts all her wedding looks from 'GoT' to shame, really.
Joe Jonas is a stud in his duds for his wedding day — and he went all black for round 2.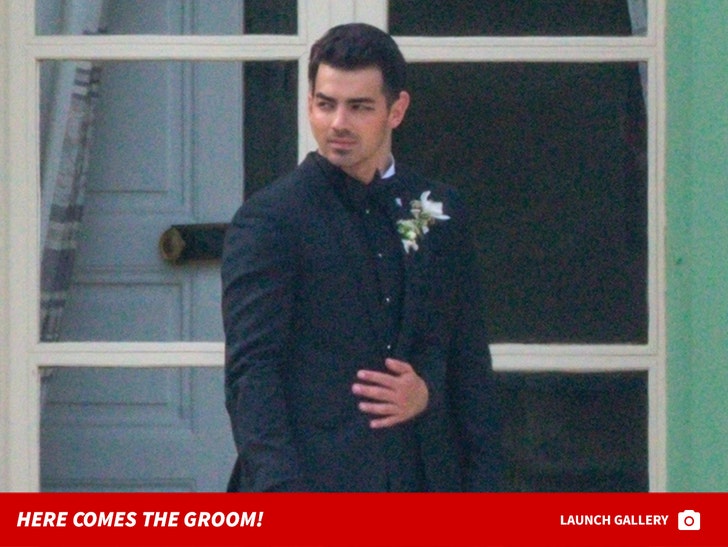 Launch Gallery

The middle Jonas Bro was suited and booted Saturday ahead of his second ceremony with his wife, Sophie Turner, at a sweet French estate they booked for the event — it's called Château de Tourreau, and it is NIIIICE. As for attire, JJ opted for a black-on-black tuxedo … and we gotta say, ya boy was looking real sharp for his nuptials.

Of course, Joe's family were all there — Nick and Priyanka, as well as Kevin and his wife, Danielle, all took photos with the groom-to-be. Mama and Papa Jonas got in on the photo ops too … it was a full-blown family affair — and everyone's dressed to the nines.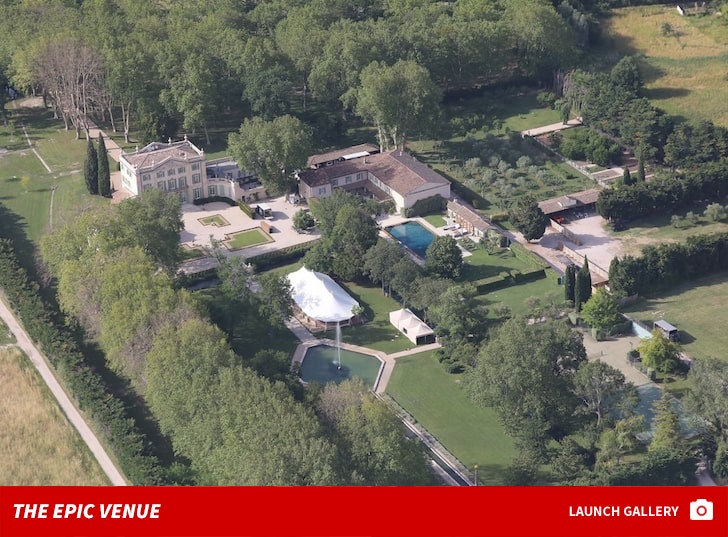 Launch Gallery

As we reported … Joe and Sophie had themselves a red wedding rehearsal earlier this week — this coming just nearly two months after they tied the knot on a whim in Vegas.

No sign of the bride yet, but if Joe's vibes are any indication … she must've stunned walking down the aisle. It's already past 10 PM in France, and the couple has reportedly exchanged vows … but photos of the actual wedding (and Sophie) have yet to surface.

Congrats to the happy couple … again!!!

Originally published — 1:07 PM PT

Source: Read Full Article