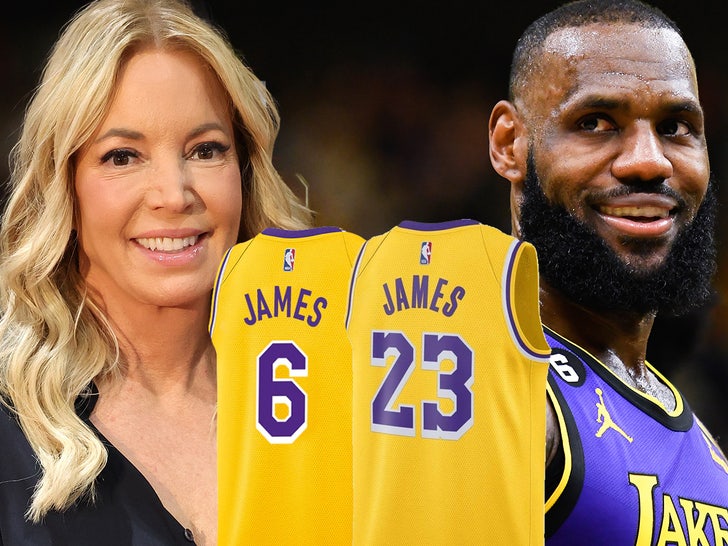 LeBron James has earned his spot in the rafters at Crypto.com Arena … so says Lakers owner Jeanie Buss, who just revealed the team will retire his jersey after the future Hall of Famer's career is over.
Buss explained the decision in an interview with Sportskeeda … saying, "The standard for having your jersey retired as a Laker is when a player is inducted into the Hall of Fame. I have absolutely no doubt that LeBron will make it into the Basketball Hall of Fame."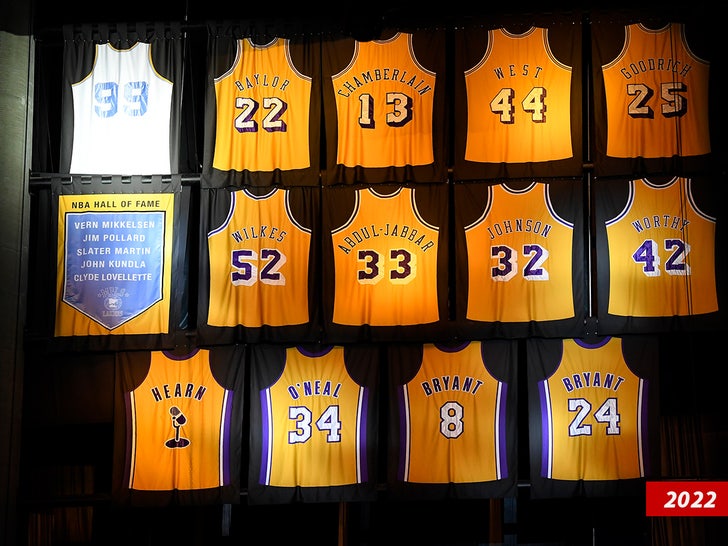 "When he does so, then we will retire his jersey. Knowing that he will make it into the Basketball Hall of Fame, he will have his Lakers jersey retired, no doubt about it."
Jeanie's confirmation means King James' number will hang among some of the greatest NBA players ever … including Kobe Bryant, Elgin Baylor, Shaquille O'Neal, Wilt Chamberlain, Kareem Abdul-Jabbar and Magic Johnson.
But there's one big question — which number will it be, or will he get the same treatment as Kobe, who has both Nos. 8 and 24 in the rafters??
"That would be a discussion for another time," Buss added.
It's a big honor for Bron … but it also plays into the debate over whether James will get a statue in L.A. as well.
Remember, TMZ Sports recently spoke with Lakers legend James Worthy, who said he could see it happening … depending on how the rest of his career plays out, and if he'll finish it in Purple and Gold.
Buss also said she had no concern over rumors LeBron could have decided to walk away from the game before his 21st year in the league … adding, "With the way he played last season, there was, to me, no reason for him to retire."
Source: Read Full Article