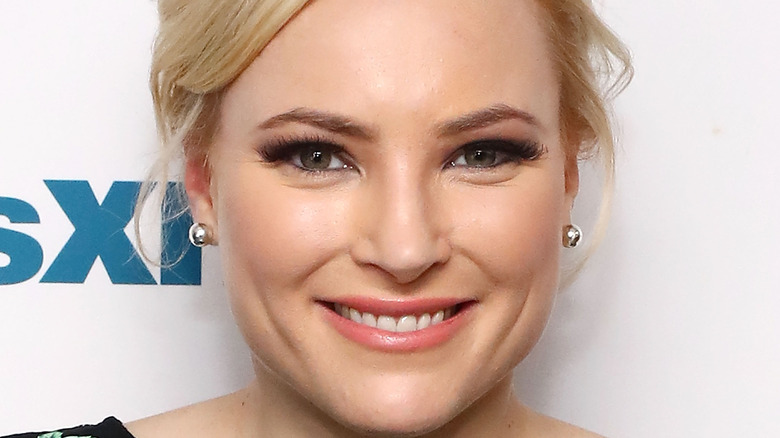 Meghan McCain, the outspoken and often-controversial daughter of late Senator John McCain, has decided to leave her hosting job at ABC's daytime chat fest "The View" with two years still left on her contract, according to The Daily Mail.
McCain joined "The View" in October of 2017 after a stint as an ABC News contributor who made appearances on both "Good Morning America" and "This Week," according to her ABC bio. She went through her pregnancy on the show during the pandemic and gave birth to daughter, Liberty Sage in September of 2020 (via USA Today).
The Daily Mail reports that none of her co-hosts knew she would make the announcement that she is leaving the show and that she will last air at the end of July of 2021. "We have tried to keep her, but she is adamant that now is the right time for her to leave," a Disney source told The Daily Mail. Disney is the parent company of ABC.
Meghan McCain never failed to speak her mind during her three years at The View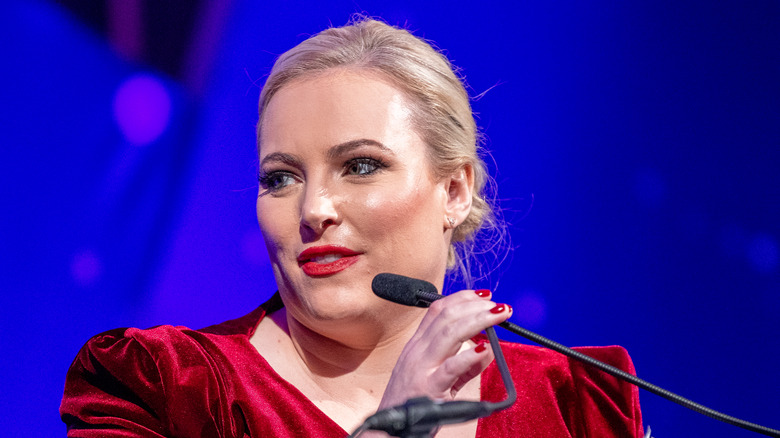 Meghan McCain came by her job at "The View" after years of always being vocal about her own views via her books, opinion columns, and cable news commentary. McCain has published three books during her career. In 2008, she released a children's book called "My Dad, John McCain." In 2010, she wrote "Dirty Sexy Politics: A True Story," and in 2011, "America, You Sexy B****: A Love Letter to Freedom" was released (via ABC.com).
The conservative Republican has often created backlash with her political views, as she did the day before McCain was to make her announcement, she spoke out about the lack of bipartisanship she perceives from the Biden administration, saying: "This administration has promised an emphasis on bipartisanship but so far the only real example has been my mother, who has just been named a U.S. Representative to the U.N. Agencies for Food and Agriculture," referring to Cindy McCain's June 2021 White House nomination (via The Daily Beast).
Source: Read Full Article