Despite a massive age difference, Kris Jenner and her beau, Corey Gamble are still going strong after five year together.
Because of the Kardashian-Jenner lifestyle, they're always in the public eye and always open to judgment, but after the initial shock, almost everyone seems to understand how good Jenner and Gamble are together and how supportive he is of her.
Although they don't appear headed to the altar anytime soon, they also seem really committed in their own way. The Jenner-Gamble relationship gives us hope that it's never too late for love.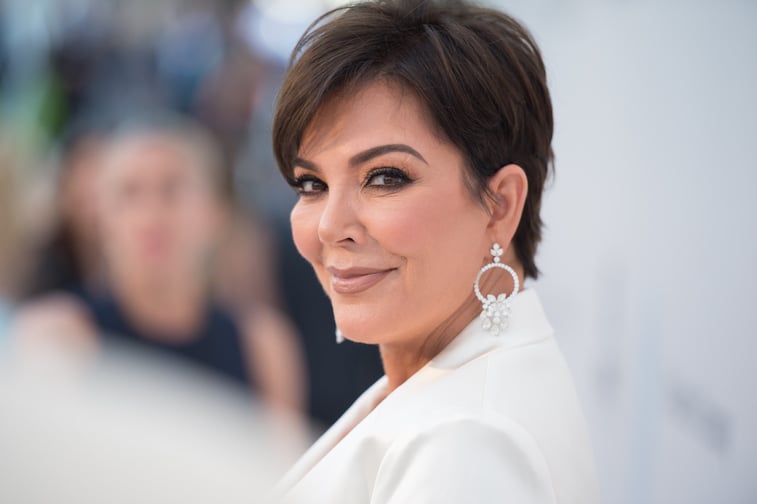 How Kris Jenner and Corey Gamble met
Gamble works in the music industry, so he and Jenner have long run in the same social circles.
The romance began at a party hosted by Kanye West for fashion designer Riccardo Tisci's 40th birthday. Gamble noticed Jenner from across the room, wearing a "nice a** dress." He approached her to strike up a conversation, and things took off from there.
If anyone can handle a younger man like Gamble, it's Jenner
It's no secret that there's a big age difference between Jenner and Gamble — 25 years' difference. But if any older woman has the confidence to cuddle up to a younger man, it's Jenner.
She's currently 63 years old, and he's 38. That means that he's actually younger than both Jenner's older daughters, Kim and Kourtney.
But the age doesn't seem to matter to the couple at all, and they have tons of fun together. At the beginning our their relationship, Jenner told her daughter Khloe that she was "exhausted" from "literally having too much sex." Okay, mom. TMI.
It was once speculated that Jenner brought Gamble onto the scene to raise interest in their show, Keeping Up With the Kardashians, a source told Hollywood Life shortly after they first for together: "She's not stupid, this is ratings gold and brings the focus back on her!"
But at this point, they've been together so long, and they seem so happy, that it can't be the only reason. They appear to genuinely love each other.
Both the family and fans love Gamble
According to all accounts, Gamble is a really good guy. A source once told E!, "He's a really great guy…He's so nice and a very responsible man. He doesn't drink or party. He is very caring about other people and generally just an all round good guy."
Even though Khloe was initially worried about her mother's relationship with such a young man, she's grown to accept him as part of the family.
"It's weird when your parents date," Kardashian told Wonderwall. "But I'm just happy that both of them are happy and they are in a good space. They should be with someone and be happy. [Corey] is such a nice guy. He's just a really good person. And I just like to see my mom happy, so it's a good thing to see."
Fans were excited about the couple too. In fact, there's a whole Reddit thread discussing how much everyone loves Gamble and thinks he's such a good thing in Jenner's life.
One fan said, "I really like Corey! He is an empathetic and deeply kind man. He is probably the best partner of them all. I would love to sit and have lunch with Corey and hear about his life story. His outlook is healthy."
Gamble seems to be having a blast in the relationship as well. During a conversation with Kendall on Keeping Up With the Kardashians, he said: "I feel like being with your mom is better than being with any chick my age or younger. I think we do more than you younger girls do."
Source: Read Full Article