Carla Gugino is one of Hollywood's most versatile actors, a performer who has acted in everything from the Spy Kids films to the hit Netflix series The Haunting of Bly Manor. After more than three decades in the entertainment business, Gugino is a familiar face for viewers all around the world — and she isn't slowing down, with a hot new project out that has fans talking. In a recent interview with New Beauty, Gugino opened up about the new movie, and her own beauty routine, including the one product that she always turns to when she wants to add a little bit of luxury to her day.
What is Carla Gugino best known for?
Gugino was born in Florida in 1971. Gugino was a noticeable beauty even as a young teenager and started modeling to try to make some money. The young woman became wildly successful as a model, and by the time she was 16, she had emancipated herself from her parents and had embarked on an acting career. A few of her early roles included parts in TV shows such as Who's the Boss?, ALF, The Wonder Years, and The Buccaneers.
After a few smaller roles in the '90s, Gugino was cast in the Spy Kids trilogy, receiving renown for her charm and easy humor. Her role as Sally Jupiter in the comic-book film adaptation Watchmen is one of her most popular, while her roles in San Andreas and Sucker Punch have more than proven her versatility. Gugino has acted in everything from horror films like Gerald's Game to comedies like Night At The Museum — and her recent part in the hit series The Haunting of Bly Manor earned her a whole new audience of fans.
Carla Gugino recently opened up about her beauty routine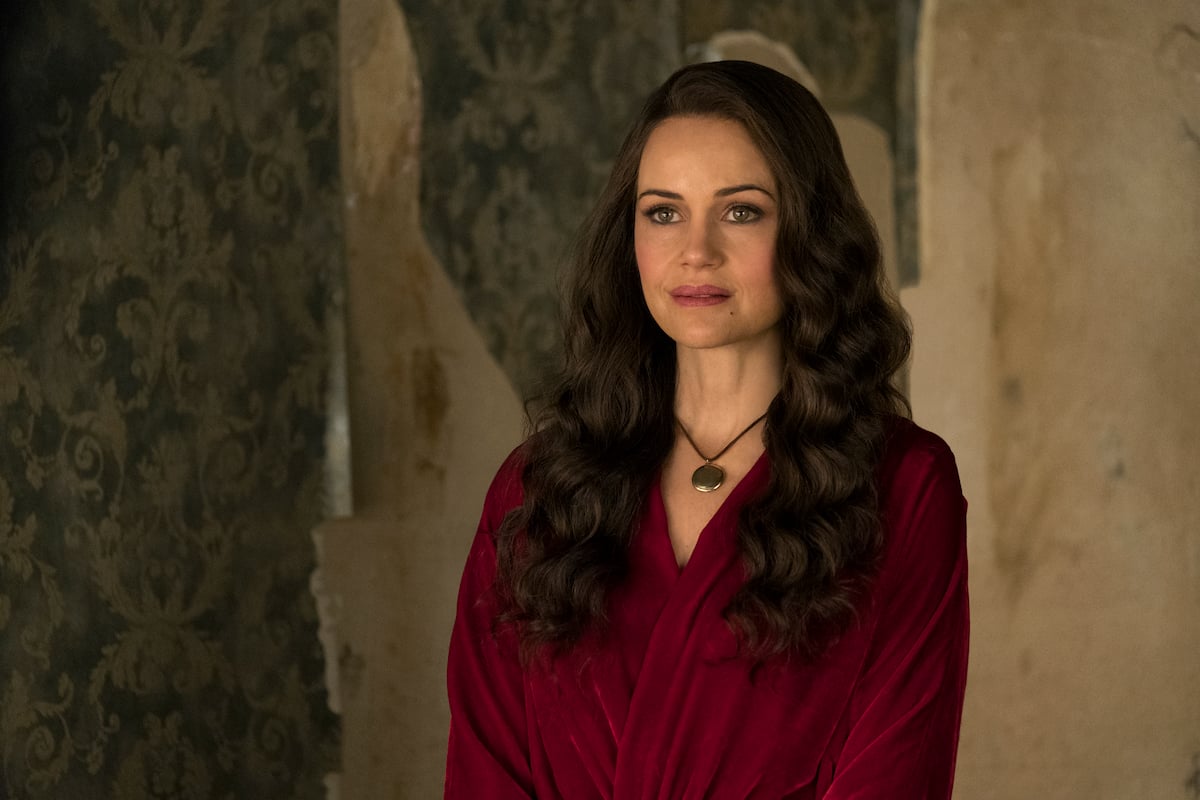 Gugino's latest movie, an action thriller titled Gunpowder Milkshake, is a throwback to some of Gugino's most popular action roles, while still offering up a whole new story. In a recent interview with New Beauty, Gugino opened up about the movie, stating that Gunpowder Milkshake was a "special experience." Gugino also raved about her co-stars, saying "It also happened to be a group of actresses that were immediately respectful of each other, shared similar work ethics, and were down to play. A very fun combo."
She also opened up about her beauty routine, admitting that she is a huge fan of the Julie Hewitt lipstick brand as well as NARS brand blushes and highlighting powders. Gugino admitted to using Biologique Recherche products for "years," and also recommended Joanna Vargas' Daily Hydrating Cream, a luxurious face cream that costs around $75. Finally, Gugino said that if she really wants to "splurge" on a relaxing bath, she always chooses the Nature of Things Restorative Floral Bath, a bath soak with gemstone extracts that includes elements of plumeria, jasmine, and vetiver. Fans who want to replicate Gugino's cozy floral bath experience in their own homes will have to shell out around $200 for the product, however, as the unique nature of the ingredients makes it very pricey.
Where can fans watch 'Gunpowder Milkshake'?
Fans who want to watch Carla Gugino's latest movie can head to Netflix, where Gunpowder Milkshake is currently streaming. With actors like Lena Headey, Karen Gillan, Michelle Yeoh, and Angela Bassett starring, in addition to Gugino, the movie is a fabulous action-adventure romp that is unlike anything Gugino has ever done before.
Source: Read Full Article