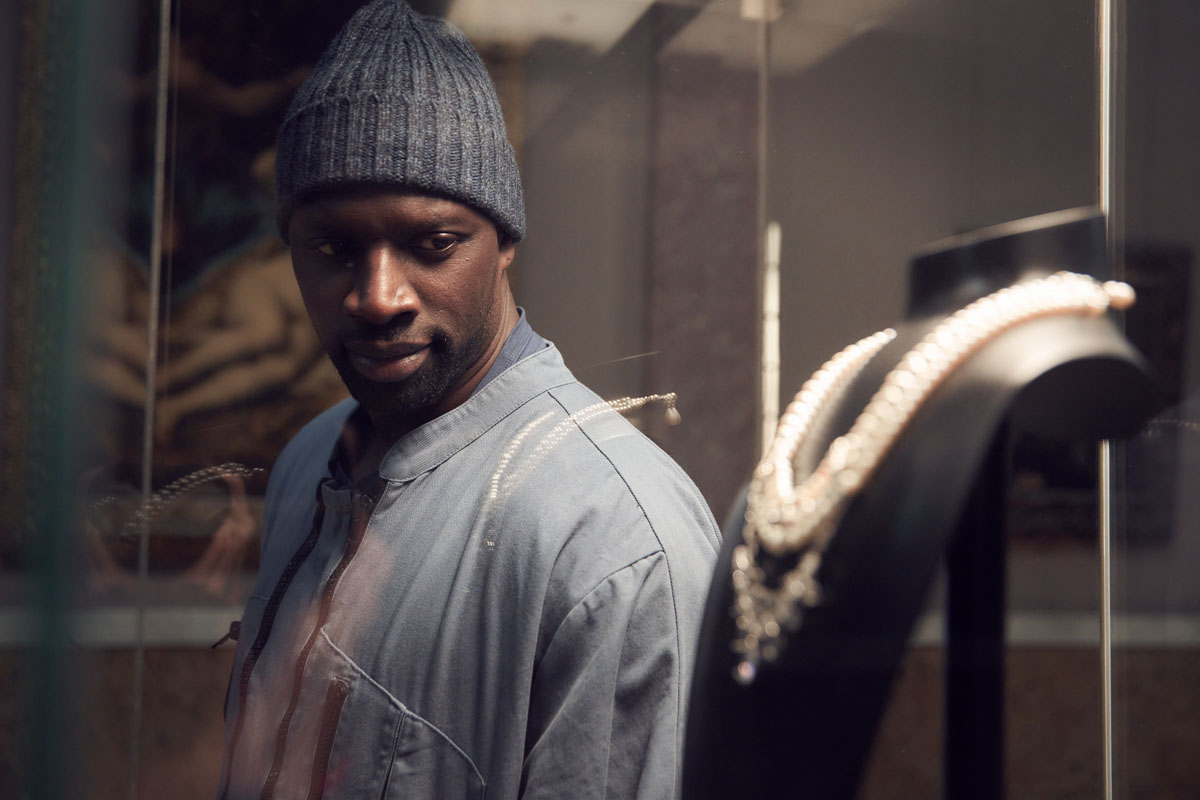 My show obsessions over the holidays were Bridgerton and The Queen's Gambit. Bridgerton was the fifth most streamed Netflix original in history and the Queen's Gambit reinvigorated people's desire to learn and play chess. Now there is a new wolf in town that is on trend to push Bridgerton from its top spot. Lupin is an import from France that stars hottie Omar Sy as Assande Diop, a con man set to avenge his father's untimely death. Assande's father was accused of stealing a priceless necklace that he did not take when Assande was young. Babakar, Assande's father, committed suicide in prison. Now Assande has set his sites on stealing the very necklace his father was wrongfully convicted for. Lupin is a cross between Ocean's Eleven and Sherlock Holmes and the stories have been around in France for over 100 years.
Lupin is the unexpected breakout show of the year and is set to be streamed by over 70 million households in its first 28 days. Despite being in French, it seems that Lupin has attracted not only French fans but many from around the world. Lupin is also the first foreign language series on Netflix to break into the Top 10 streamed shows in the U.S. Below is more about the show from The Guardian:
The show is slight – five episodes of about 43 minutes (with more to come this year) – and without much press in the US, yet a week after its release is the second most watched program on Netflix, and the streamer's first French program to crack the top 10 in the American market. It's currently the streamer's most-watched global program and the company has now stated that it's set to reach 70m households within the first month, which will make it bigger than both Bridgerton and The Queen's Gambit.

It's not hard to see why; Lupin combines the verve of Ocean's Eleven with the thrilling implausibility and cultural lore of the first National Treasure. Where Nicolas Cage stole the Declaration of Independence, Assane begins the series with a similarly outlandish plan: steal Marie Antoinette's necklace, lost for 25 years and slated for auction, from the Louvre. But Assane, it's quickly revealed, is more cunning than anyone around him assumes; he's a devout fan of Arsène Lupin, the quintessential French gentleman thief replete with a monocle and a top hat, who has fingered through a copy of his debonair escapades so many times the pages are worn. (Sy is a fan as well, and the series arose in part from the freedom afforded by his César award for The Intouchables and Hollywood career to select his dream role – "If I were British, I would have said James Bond, but since I'm French, I said Lupin," he told the New York Times).

Between montages of his shockingly low-budget heist plan (which, ultimately, is a bit of a red herring; you're not watching to see if he gets the necklace) the show peels back the layers of Assane's motivation: 25 years earlier, his father Babakar (Fargass Assandé), an immigrant from Senegal hired as a chauffeur for a wealthy white Parisian family, was framed for stealing the necklace. He died by suicide in prison, leaving an orphaned Assane with a copy of the Lupin stories and a drive for vengeance.

Though a largely unfamiliar character to the US, and despite Americans' general reluctance to watch with subtitles, Lupin's success isn't entirely unprecedented. Netflix automatically plays the dubbed English version, and Lupin follows in the footsteps of breakout global hits, such as Money Heist, far and away Netflix's most popular global show viewed by 65m households when its fourth season dropped in April 2020 (though it's worth noting that as of last year, Netflix counted a "view" as any account watching over two minutes of a program).
[From the Guardian]
I remember Omar from when he played Bishop in X-Men: Days of Future Past, Jurassic Park and Inferno (Da Vinci Code series). The man is striking. He is the real draw for me for watching Lupin. And I absolutely love spy craft and sophisticated heist movies and shows. They are just fun to watch. I am also excited that Lupin has a black lead not playing the usual role of thug or gang banger. Instead, Assande is brilliant and is able to pull off some amazing cons with a low budget.
Anyways, I am so excited for all the shows with diverse casting getting all of this streaming love. For me, Netflix is proving that BIPOC do sell overseas and people enjoy us being in stories, too. Lupin is definitely on my list of shows to watch. Maybe it'll break me out of my Bridgerton loop. To be fair, I tried to watch Lupin last weekend because I love foreign shows and film but I want to be able to pay attention and I haven't had the time to do that. I have to be in a particular place for subtitles. I even tried to watch the first episode of Lupin dubbed in English, but I felt like something was missing. So I have decided to watch it fully in French with English subtitles. Perhaps I can brush up on my high school French while watching. I also look forward to staring at Omar Sy for five episodes. I mean look, we have been cooped up for damn near a year, a sister needs her fantasies. Don't judge me.
https://www.instagram.com/p/CKOL9mwn3zb/
A post shared by Omar Sy (@omarsyofficial)
https://www.instagram.com/p/CKHP4InMPuv/
A post shared by Omar Sy (@omarsyofficial)
https://www.instagram.com/p/CJtimW5M7QC/
A post shared by Omar Sy (@omarsyofficial)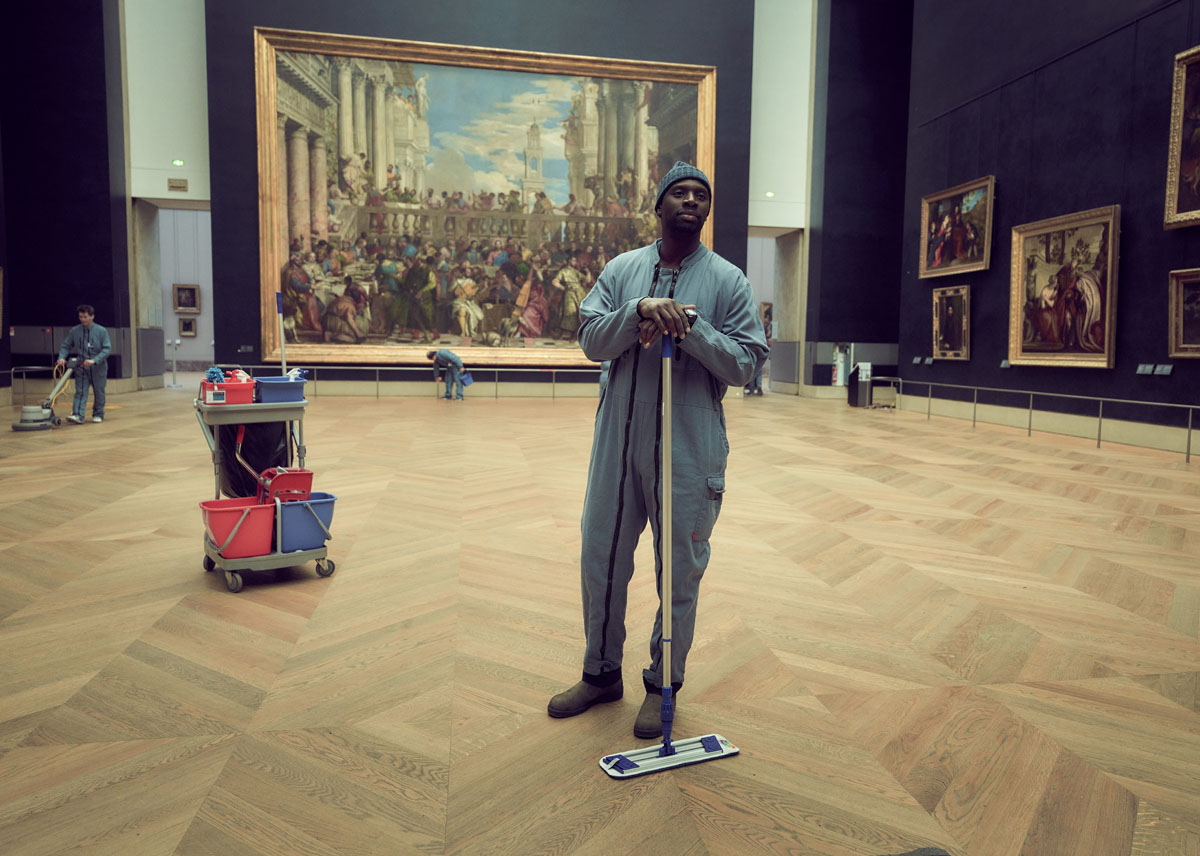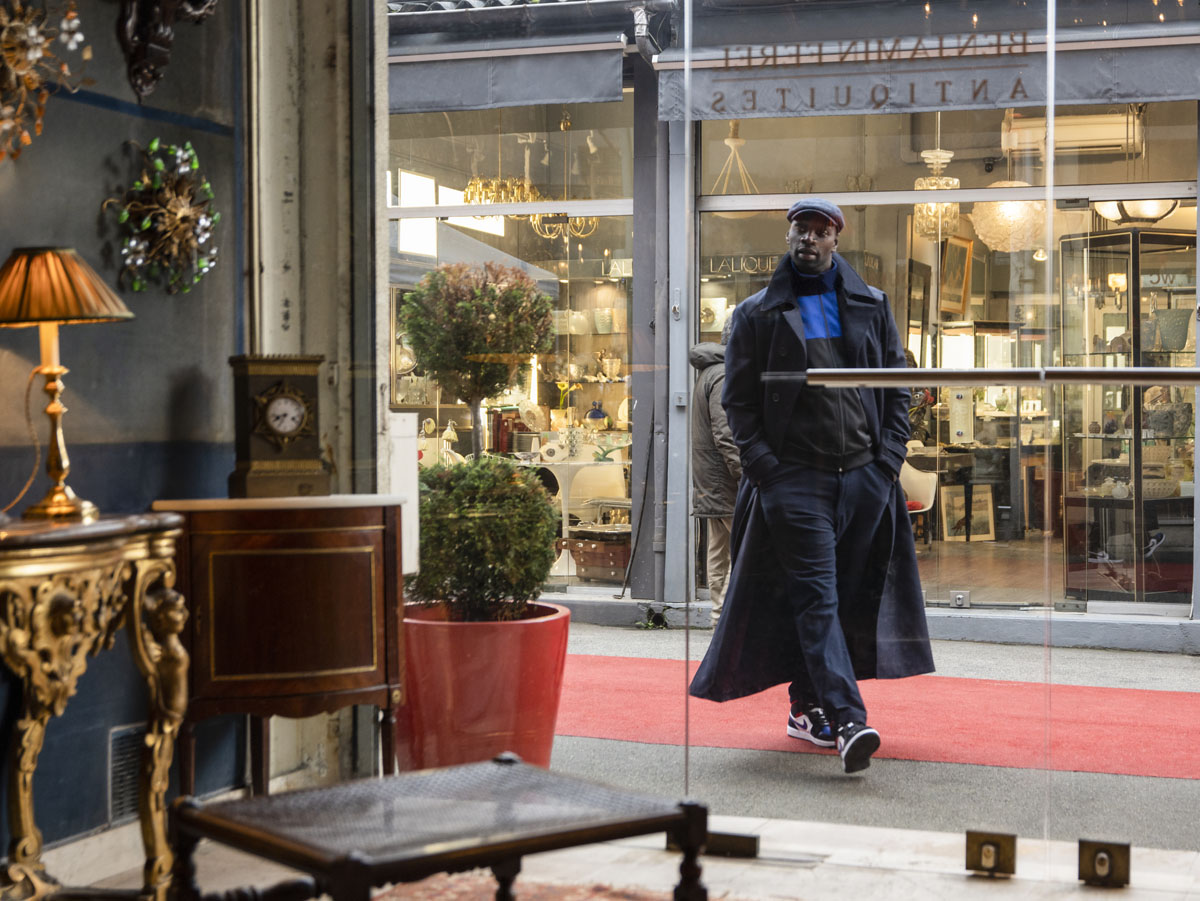 Photos via Instagram as credited and credit: Emmanuel Guimier /Netflix
Source: Read Full Article