The coronavirus (COVID-19) pandemic has shaken up the lives of many people around the world. Additionally, industries and brands everywhere are seeing massive changes to their businesses amid social distancing policies and quarantine orders.
Even celebrities like the Kardashian-Jenners have been impacted as well. Being business owners and reality TV stars, the way they carry out work is no doubt a bit different today compared to a few months ago. In fact, because of this, fans now believe that the Kardashian-Jenner brand will be negatively affected by the pandemic in the long run.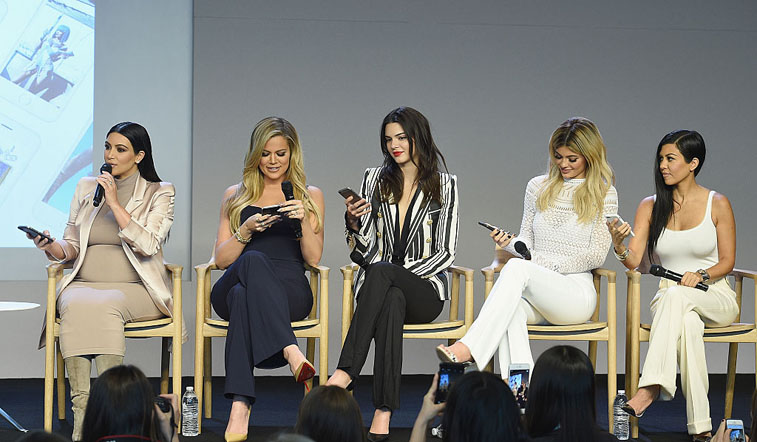 How have the Kardashian-Jennersbeen spending time during the pandemic?
Like many people around the world, the Kardashian-Jennershave been self-isolating in their homes and limiting contact with outsiders.Instead of traveling to different places for work, they are trying to do asmuch as possible at home.
For mothers like Kim Kardashian West, there is also a lotmore time spent at home with their children. Kardashian West sharedthat, aside from taking care of her work and household duties, she is alsohelping her kids with their school work.
How have the Kardashian-Jennersbeen filming 'KUWTK'?
RELATED: Kim Kardashian and Kanye West's Marriage Is Reportedly Struggling Even More Through Quarantine
Since the Kardashian-Jenners did film a lot of footage for Keeping Up With the Kardashians beforesocial distancing measures took shape, fans still got to watch new episodesthroughout the pandemic. However, in order to fill up the rest of the currentseason, the family has reportedly been filmingthemselves at home with simple equipments like phones and tablets.
Farnaz Farjam, the show's executive producer, revealed to Ellethat these episodes will not offer as much of the "fly-on-the-wall" viewingexperience as before since the Kardashian-Jenners have to actively be filmingthemselves. However, Farjam reassured fans that it will still be "entertaining"nonetheless.
Why fans believe that theKardashian-Jenner brand will suffer because of the pandemic
RELATED: Kardashian-Jenner Fans Don't think the Family is Actually as Rich as They Claim to Be
While it seems like the Kardashian-Jenners are trying toquickly adapt to the changing circumstances, some fans believe that their brandwill ultimately suffer due to the pandemic.
For one thing, fans do not think that KUWTK episodes will be very exciting and engaging if they are justfilmed on phones at home. One person shared on Redditthat the trailer for the upcoming episodes looks "really boring" andquestioned, "What can they show besides hanging out with the kids?"
Meanwhile, another fan pointed out that the worsening economy would not be good for the Kardashian-Jenners' beauty and lifestyle businesses, saying: "If the economy gets worse and everything collapses, no one and I mean absolutely no one will be buying anything from them."
At the same time, some people are also hoping that thepandemic is making fans of the Kardashian-Jenners "reevaluate celebrityculture."
"These people really aren't that significant or deserving ofthe money we give them and we should actively be more aware of how we'refunding them and giving them attention," one person said. "We give these peopleso much respect and attention but when situations get rocky in the world, likeright now, they really don't mean anything aside from whatever 'donations' theygive."
However, not every fan is feeling negative about theKardashian-Jenners' future outlook. Some people believe that they could stillrefocus their attention on another platform, such as YouTube vlogs, and thrivefrom there.
Source: Read Full Article