They don't call him the Mayor of Flavortown for nothing.
Food Network star and popular show host Guy Fieri is really into spicy recipes and wild food concoctions. Past episodes of Diners, Drive-Ins, and Dives show Fieri chomping down on some truly wild dishes from across the nation.
And when it comes to his own personal recipes, the Guy's Grocery Games alum has a few tricks up his sleeve as well. For example, his recipe for brownies includes a long list of surprising ingredients that really kick up the flavor.
The result is a spicy treat that really hits the spot at snack time.
Guy Fieri is a Food Network legend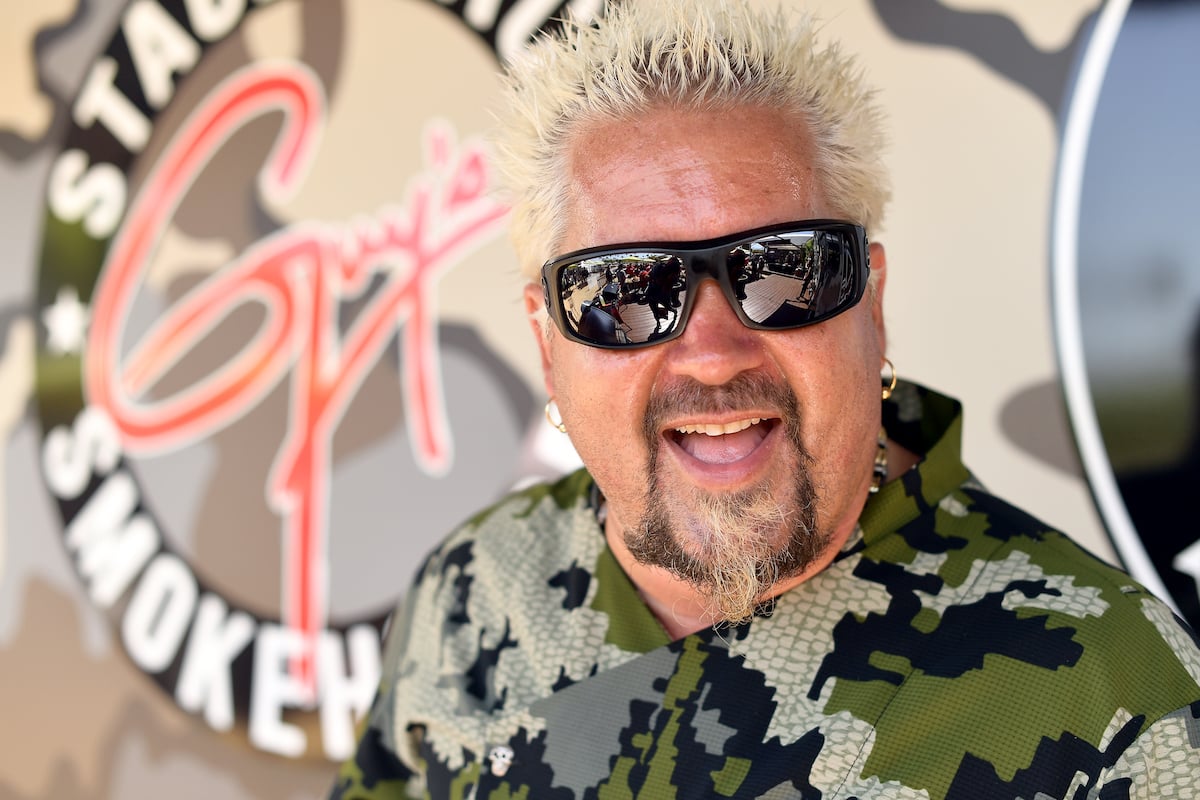 Before Fieri came along with is in-your-face personality and signature frosted tips, the Food Network was a much calmer place. Celebrity chefs usually prepared gourmet dishes in upscale kitchens while speaking softly on the benefits of different types of spatulas.
Meanwhile, Fieri changed the game after winning his season of The Next Food Network Star. His unique personality attracted a whole new demographic to the channel. The New York Times said Fieri delivered an "element of rowdy, mass-market culture to American food television."
And now? The Diners, Drive-Ins, and Dives star is a true network mainstay, plus a successful restauranteur and best-selling cookbook author.
The 'Diners, Drive-Ins, and Dives' host shared a spicy brownies recipe
All celebrity chefs make their brownies a little differently. But Fieri has one of the strangest, spiciest brownie recipes of all, which comes straight from the Food Network website.
The first odd additon to this classic dessert recipe is rhubarb. This stalk-like root vegetable has a bitter taste that helps counerbalance sweetness, such as in a traditional strawberry rhubarb pie. It's not typically added to brownies, though.
Next, Fieri call for New Mexico chile powder and specifically insists it can't be regular chile powder. That's because New Mexico chile powder is made purely of chile peppers while regular chile powder has a blend of spices including oregano, garlic, and cumin. 
Guy Fieri's brownies are spicy just how he likes them
Fieri has a reputation for sampling spicy, unique recipes from coast to coast, which explains why his brownies are so unique.
While some other Food Network stars thrive with simple, easy to copy recipes, the Guy's Grocery Games host doesn't shy away from long and complicated ingredient lists if it benefits the finished product.
For example, Fieri's Dragon's Breath Chili is another spicy treat that's chock full of zesty additions. At least in chili it makes sense to have the hottest chile powder.
He's giving back to small businesses that are suffering
It's often surprising for fans to find out what a good guy Fieri is just based on his overgrown frat boy personality on TV. But the 53-year-old chef proved his altruistic nature amid the coronavirus (COVID-19) global pandemic.
He's been raising money for the same small businesses that helped catapult him to fame in the past. Fieri knows how hard hit the restaurant industry is and wants to help struggling small businesses who lost customers and revenue.
According to Newsweek, Fieri raised more than $21 million for restaurant workers in 2020. 
Source: Read Full Article