All eyes may have been on Meghan Markle attending the US Open final to support her friend Serena Williams on Saturday, but we couldn't help but notice another celebrity pairing in the crowd.
During the Women's Single final match between 23-time Grand Slam winner Williams and Bianca Andreescu, ELLE UK's October cover star Cara Delevingne and her girlfriend Ashley Benson were spotted cosying up to one another at the USTA Billie Jean King National Tennis Center.
Wearing a camel-colored jacket, a dark green floral-printed dress, and a black leather beret, the 27-year-old actress and model couldn't keep her hands off of Benson, who wore a gray blazer for the sporting event.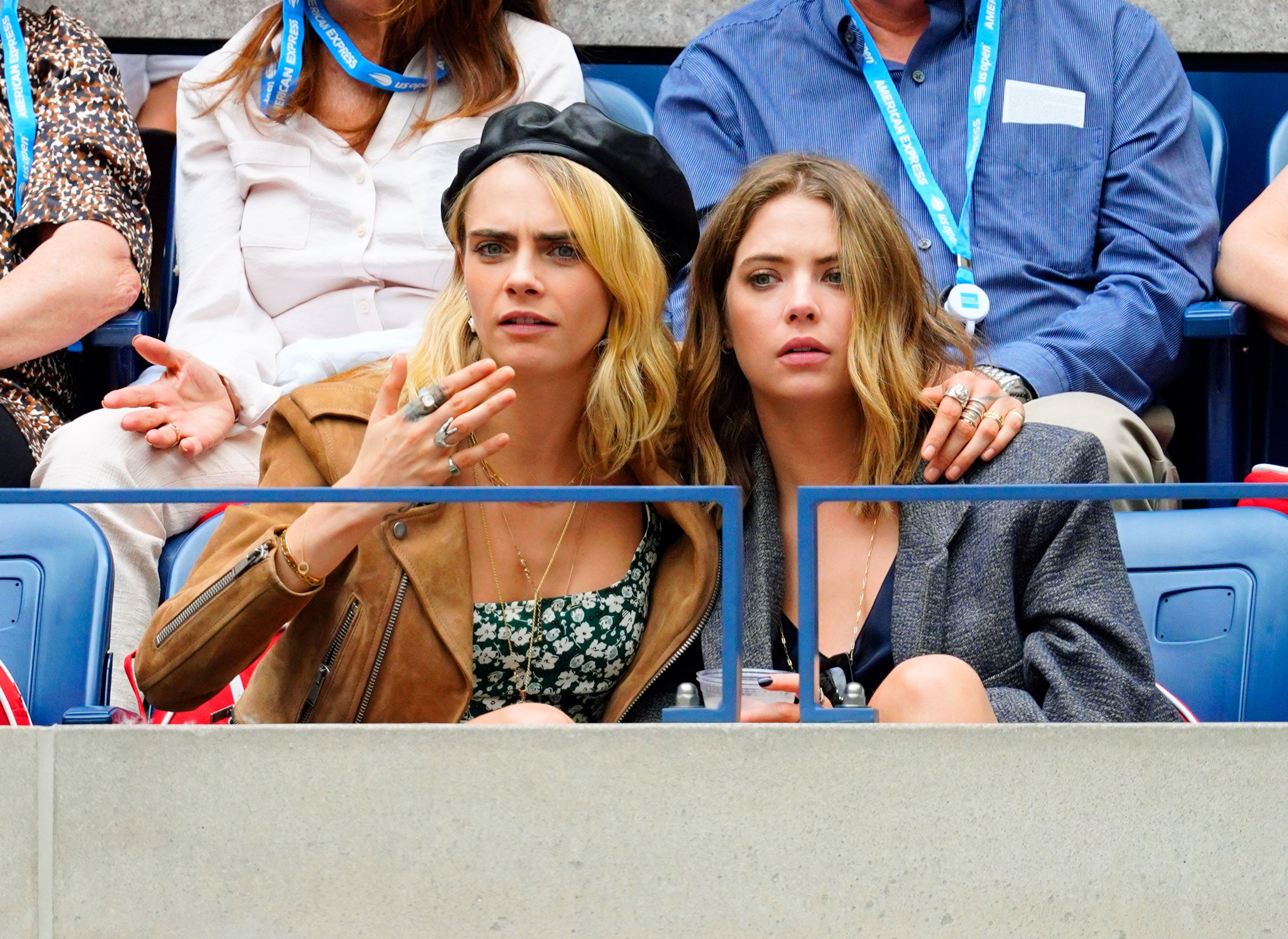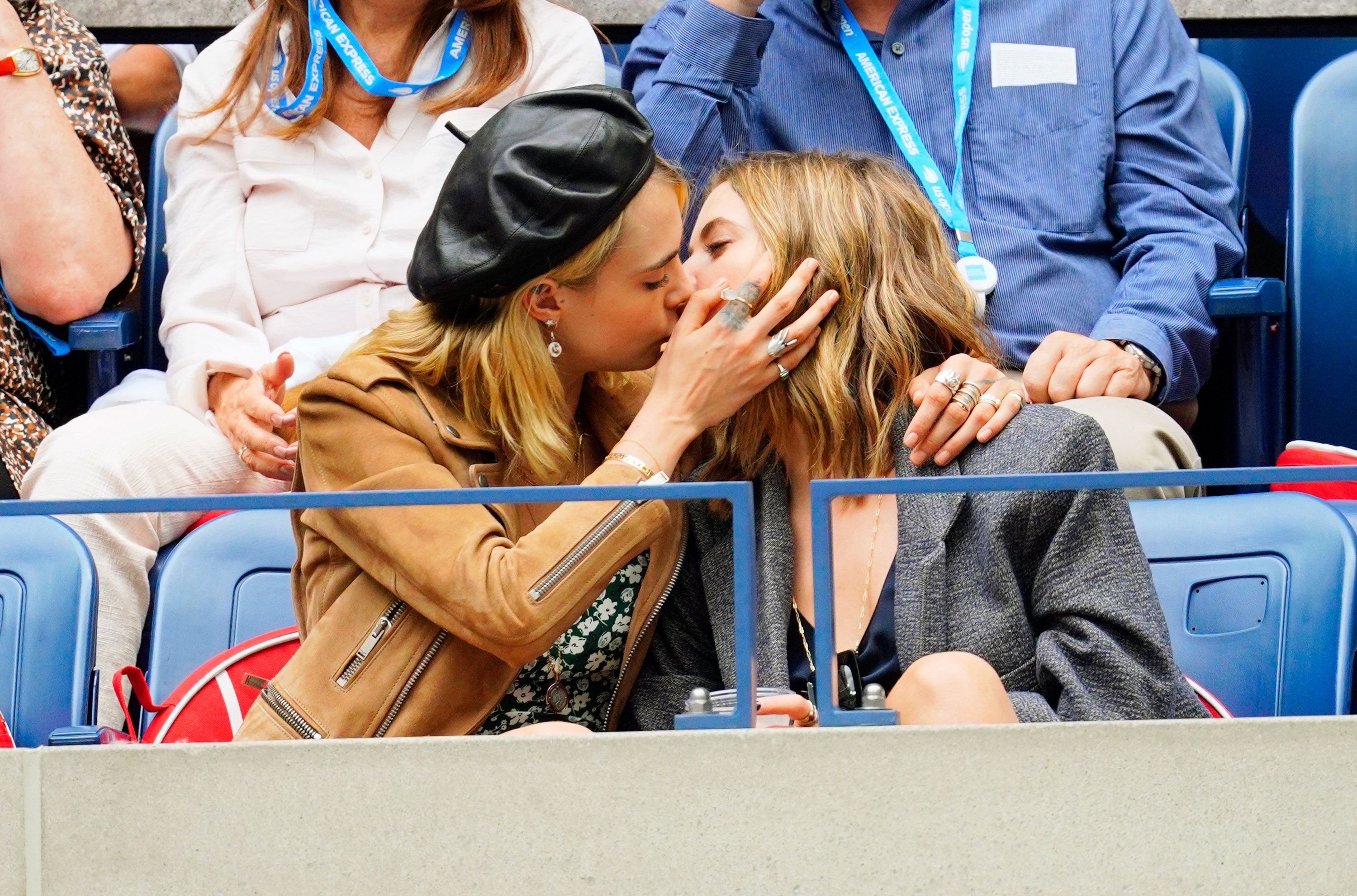 During the match, which ultimately saw Andreescu beat Williams, Delevingne was seen wrapping her arm around her significant other, while Benson regularly laid her head on the model's shoulder.
In her cover interview for us, the Paper Towns star told journalist and pal Derek Blasberg that she feels "better" when she's in love. "That doesn't have to mean with someone," she noted. "It can also mean with myself. It just feels incredible when you're not alone, when you're facing the world with someone else."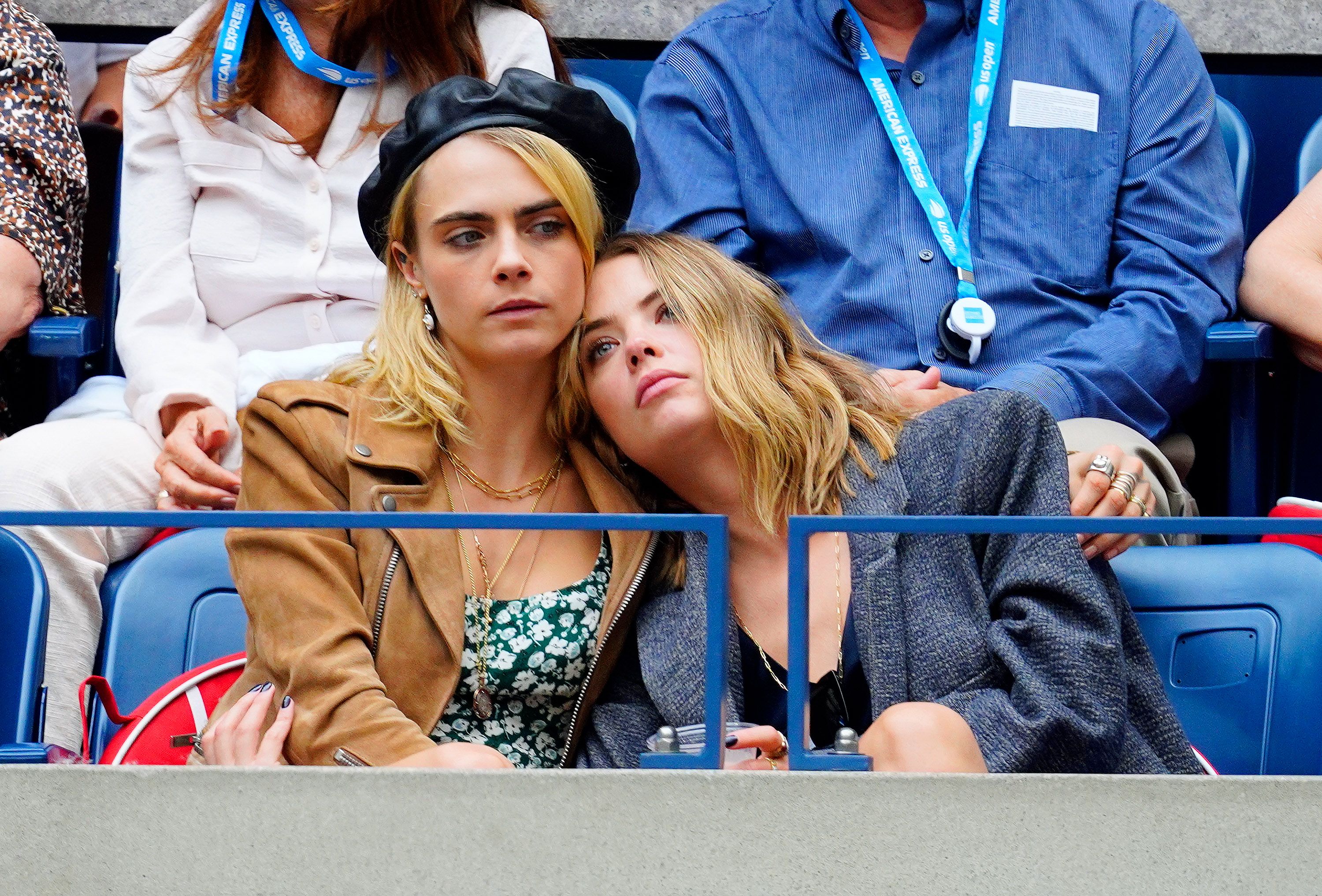 The star, who has remained relatively quiet about her love life in recent years, also revealed why she is so hesitant to talk openly about her romantic relationships. "Because it's sacred," she explained.
"I get why people care so much, and I don't want to be so secretive that people think I'm ashamed of anything. But I've never been in a relationship where things are so public, or where I posted pictures of someone else. This seemed different. We had gotten to the point where we had kept it a secret, or at least not wanted attention, and now I feel like I'm not going to not be proud."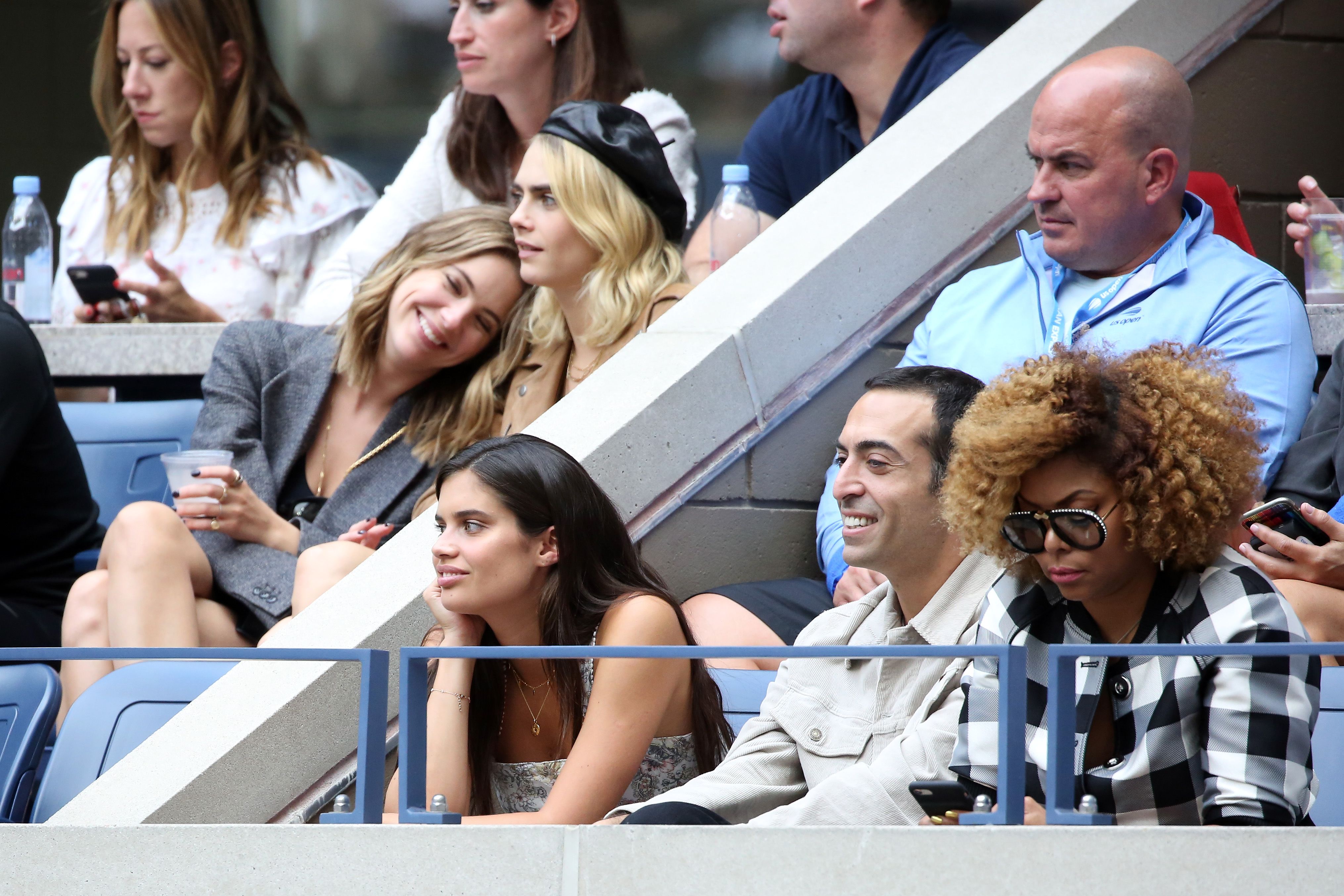 The British born former Chanel muse added that she has been "worried" about how people make their own assumptions about her love life. "Because if it is something that is so good, you don't ever want anyone to ever change it, even though people shouldn't have that power," she continued.
Her admission comes weeks after Benson recently revealed a new tattoo which appeared to pay tribute to her girlfriend.
In a posted shared on Instagram in August, the Pretty Little Liars actress showed off a delicate set of initials that spelt out the letters "CD," seemingly in honor of Delevingne.
From: ELLE UK
Source: Read Full Article