Ina Garten and nonstick cookware don't go together like the Food Network star and "good" olive oil. This means nonstick pots and pans won't be found in the kitchen of her Hamptons home or the "barn" where Barefoot Contessa's filmed. However, the reason the longtime Food Network star isn't a fan is probably not what you think. 
Nonstick cookware isn't an Ina Garten kitchen recommendation because she doesn't like that they require being 'careful' and using a 'special utensil' 
The Modern Comfort Food author shared her feelings about nonstick cookware in the early 2000s. At the time Garten had a column called Ask the Barefoot Contessa in House Beautiful where she would answer questions submitted by readers. In one of the Q&As, a reader asked if she used nonstick cookware. Garten admitted she's not a fan and explained why.
"Personally, I'm not so crazy about nonstick. Although nothing works as well as nonstick pans, I've always avoided them," she said. "I always feel as though I have to be careful with them, and need to use some special utensil or the nonstick coating will come off in my dinner. That's not so appetizing!"
The Barefoot Contessa recommends simple cookware that lasts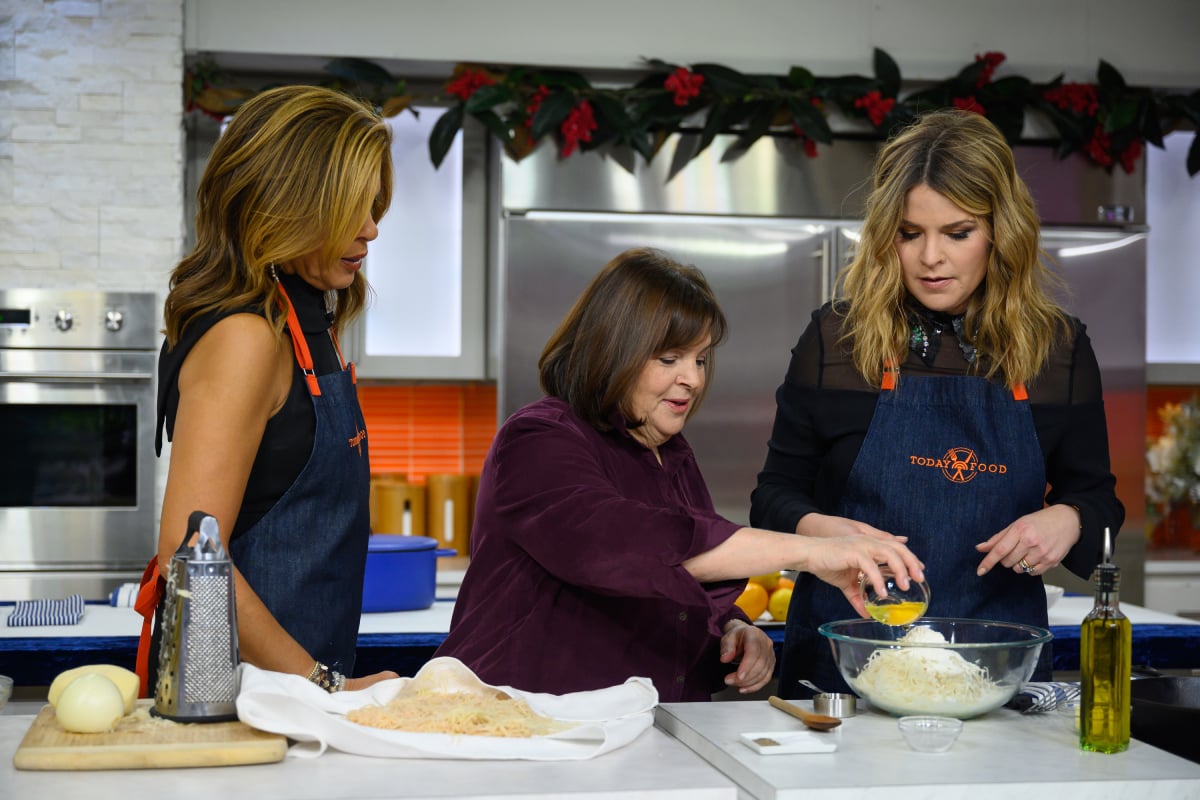 So what pots and pans does Garten recommend if not nonstick cookware? She has an entire section of cookware and Barefoot Contessa-approved kitchen gadgets on her official website. Some examples include sheet pans, cast iron skillets in various sizes, Le Creuset dutch ovens, tart pans, white baking dishes, and All-Clad cookware. 
Although she often recommends "good" (read: high quality and expensive) products from vanilla extract to olive oil, not everything has to come with a hefty price tag.
"If you can't afford a good set of pots, you can go to a restaurant supply store," the Barefoot Contessa host told Food & Wine in March 2019. "Simple, really good equipment that you can have forever is really the best."
Additional recommendations for kitchen must-haves include sheet pans, a "good" set of knives, a mixer, and pots.
Garten's cookware looks new because she takes care of it
How do Garten's pots and pans always look clean and shiny? It's a question the Food Network star answered as part of her Ask Ina Q&A on her official website. For starters, Garten said she uses "good-quality All-Clad and LeCreuset cookware."
Then she shared the details on how exactly she maintains her cookware. Spoiler alert: Garten doesn't put them in the dishwasher.
"I never put a dirty pot or pan into the dishwasher; the heat bakes it on permanently," she said. "Instead, if a pot has food caked on, I fill it with the hottest tap water and dish soap and allow it to soak in the sink overnight. In the morning, the pots come out clean with either a sponge or a quick steel scrubber."
"My cookware is expensive but I take good care of it," the Barefoot Contessa added. "And so far, many of the pans have lasted for almost 40 years!"
Source: Read Full Article