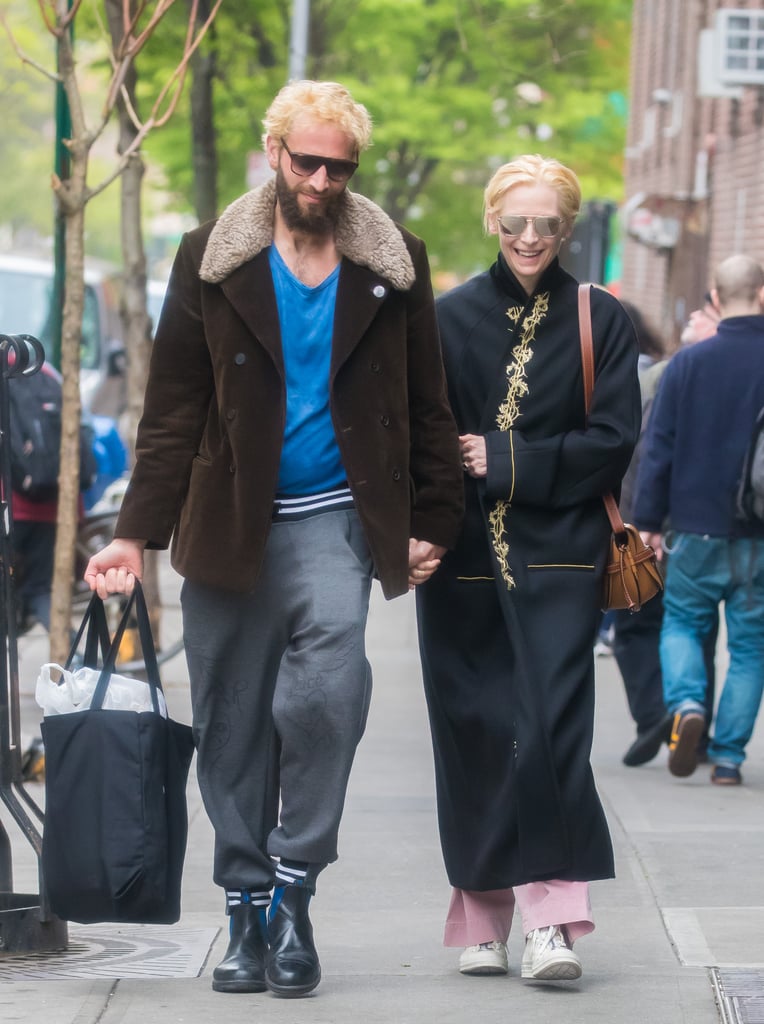 A Look at Tilda Swinton and Sandro Kopp's Unconventional Romance

Tilda Swinton and her longtime partner, German visual artist Sandro Kopp — who's 18 years her junior — have been inseparable ever since they met on the set of "The Chronicles of Narnia: The Lion, the Witch and the Wardrobe" in 2004. The two starred alongside each other as the White Witch and a centaur, respectively, and began their romance shortly after.
According to the Daily Mail, Kopp moved in with Swinton in 2008, into the same home she shared with ex John Byrne — the Scottish playwright and artist with whom she shares her twins, Honor and Xavier. In fact, the couple even cohabited with Byrne. In 2014, Swinton told the outlet, "The father of my children and I are good friends and I'm now in a very happy other relationship," referring to her and Kopp. She added: "It's a very happy situation. Life doesn't have to be complicated."
When Swinton and Kopp aren't attending Hollywood events together, the pair can be seen out and about wearing designer garb that will have you and your significant other feeling shortchanged by your own wardrobes. Off screen, the two live in their home in Nairn, Scotland, with Swinton's two children. Oh, and did we mention she's basically Kopp's artistic muse? If you check his Instagram page, you'll spot a few paintings of the actor.
Ahead, check out some of Swinton and Kopp's couple photos.
Source: Read Full Article