To celebrate Stranger Things 3 and our absolute obsession with Robin, Maya Hawke swung by BuzzFeed to play with puppies and answer your fan questions.
View this video on YouTube
And here are some awesome facts about Maya and filming Stranger Things that we learned: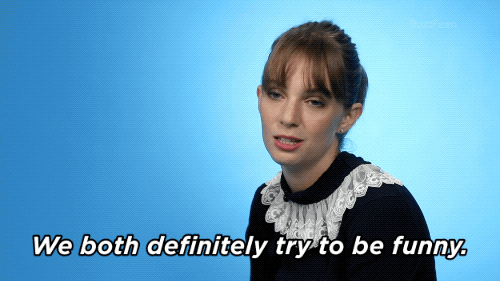 "She really cares about her friends, and she is brave when the time is right. She tries to be funny and I don't know if she succeeds but we both definitely try to be funny."
2.
And one difference is that Maya thinks Robin is "much smarter" than she is.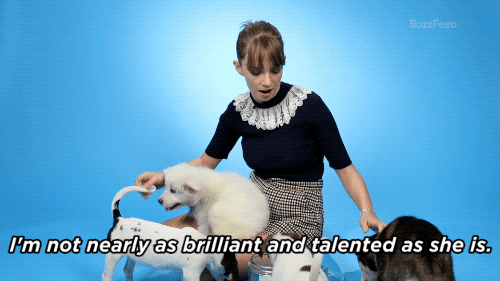 "She's much smarter than me. I do not speak three languages and I'm not in band. And I'm not nearly as brilliant and talented as she is."
3.
Maya said she went through a normal audition process for Once Upon a Time in Hollywood but feels like she had "a subtle advantage."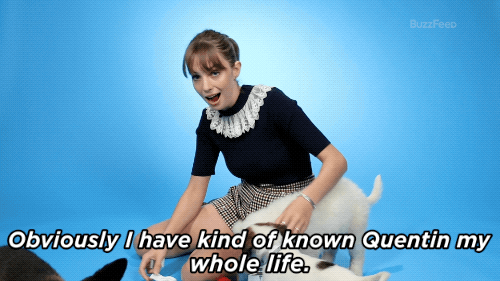 "Obviously I have kind of known Quentin [Tarantino] my whole life, but I auditioned for it and I made a tape and sent it in. I think I probably had a subtle advantage."
4.
She recently auditioned for the upcoming live-action remake of Little Mermaid.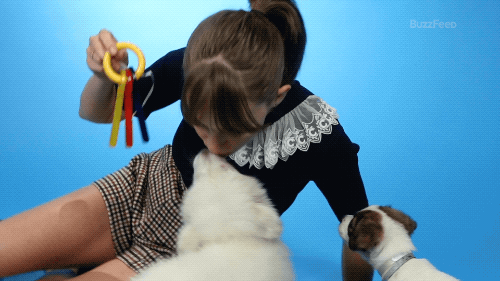 "I really wanted that."
5.
She currently has two songs out called "To Love a Boy" and "Stay Open" that she's "really excited" for fans to hear — she wrote all the lyrics for both songs too.
"I wrote the lyrics and my friend, Jesse Harris, wrote the music. And I hope that you like them."
6.
Maya described her Scoops Ahoy cast mates Joe Keery, Gaten Matarazzo, and Priah Ferguson as "really funny, really cute, and really fun to be around, and dedicated hard workers."
"It was kind of like playing with these puppies right now."
7.
Maya said the scene with Robin and Steve in the bathroom was fun to act because she and Joe got to "pour their hearts out."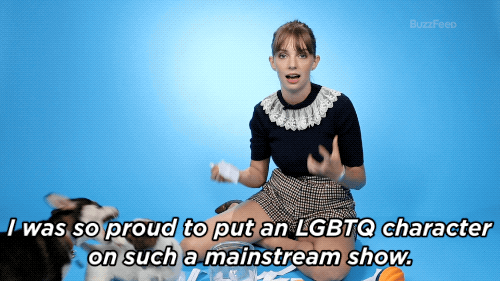 "It was amazing. I was so proud to put an LGBTQ character on such a mainstream show that people all over the world and all over our country, in red and blue states alike, watch. I love her, it felt true to her, and I'm really glad we did it…[In] my wildest dreams all I could want was for them to fall in love with her the way I did."
10.
Maya would love to see Robin have a girlfriend in a potential Season 4 of Stranger Things.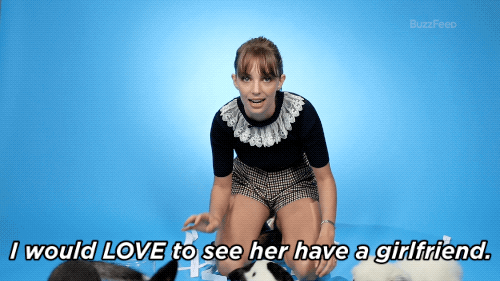 11.
The last show Maya binge-watched was Hannah's season of The Bachelorette.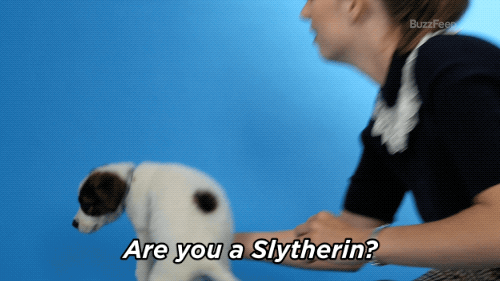 "I want to be a Gryffindor like we all want to be a Gryffindor, but I'm probably like a Hufflepuff/Ravenclaw. I mean, maybe I'm a Slytherin. I once took the online test and I got Slytherin, but I think I was just in a weird mood."
13.
Maya's favorite books of all time are Harry Potter, Anna Karenina, and Housekeeping.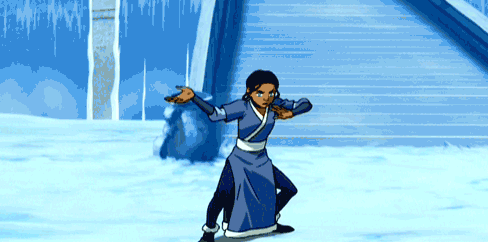 15.
Currently, Maya's favorite singer is Billie Eilish.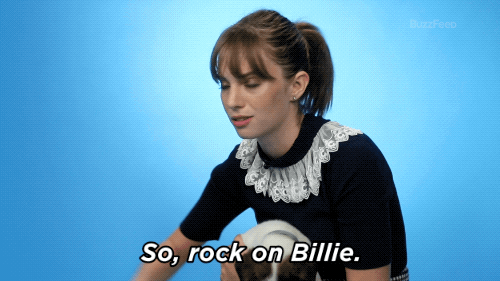 "I love her and her new album is awesome. So, rock on Billie."
16.
The truth serum scene in Stranger Things where Robin and Steve were tied to chairs was "really uncomfortable to shoot" and they had to "ask permission to be untied to get up and pee."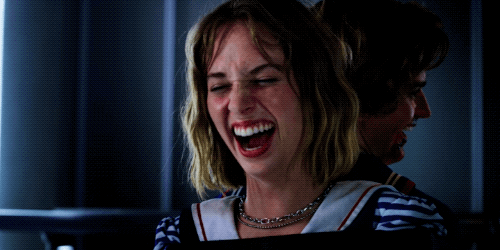 "But, the scene was so great and then we had to pretend we were high on drugs. And we started giggling and we couldn't stop laughing and it was awesome."
18.
While she's always wanted to be an actor, she wants to try directing in the future.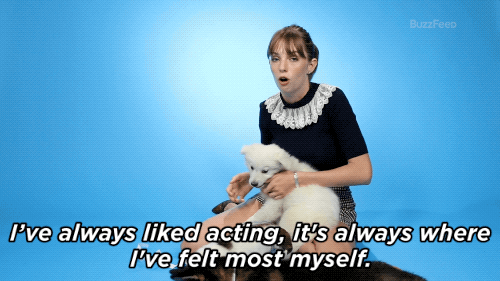 "There's a lot of things I want to try doing. I've always liked acting, it's always where I've felt most myself and most alive, so I hope I get to do it my whole life, if I'm really lucky."
19.
Maya said she "had the time of my life" filming the Little Women limited series — she got "so close" with the entire cast.
"That was my first job and my favorite experience ever. We had the most beautiful time in Ireland ever in those costumes. I had the time of my life."
20.
Maya doesn't actually know Russian like Robin. For the show, she would just repeat those specific Russian sentences over and over until she got it right.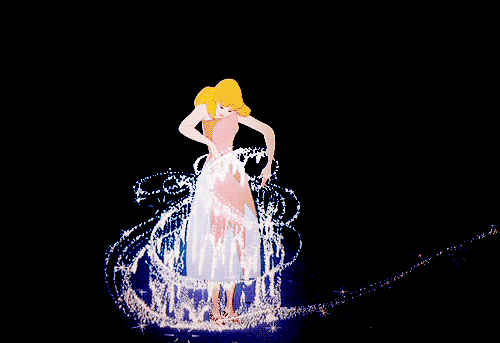 "I know it doesn't exactly have the most positive female role model, but I loved Cinderella and the singing mice."
23.
In the future, Maya would love to see Robin interact more with Mike on Stranger Things.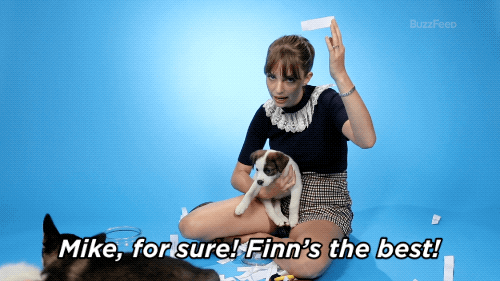 "Finn's the best, really want to interact with Mike."
24.
Her favorite ice cream flavor is mint chocolate chip, but she likes "anything with rainbow sprinkles."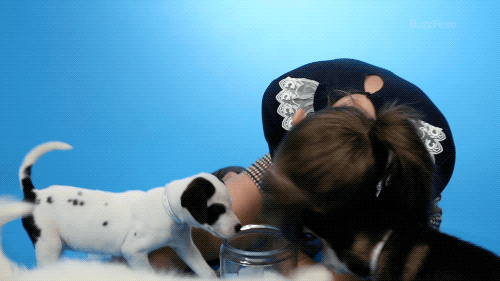 "My favorite thing about being an adult is that I get to ask for extra rainbow sprinkles."
25.
Maya would really love to travel to Japan or South America in the future.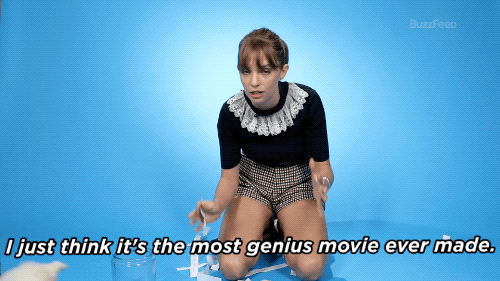 "I just think it's the most genius movie ever made."
27.
And, her favorite TV show of all time is Grey's Anatomy.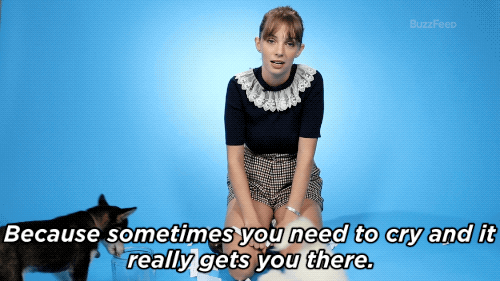 "Because sometimes you need to cry and it really gets you there."
Be sure to check out Maya Hawke in Stranger Things Season 3, which is streaming on Netflix now!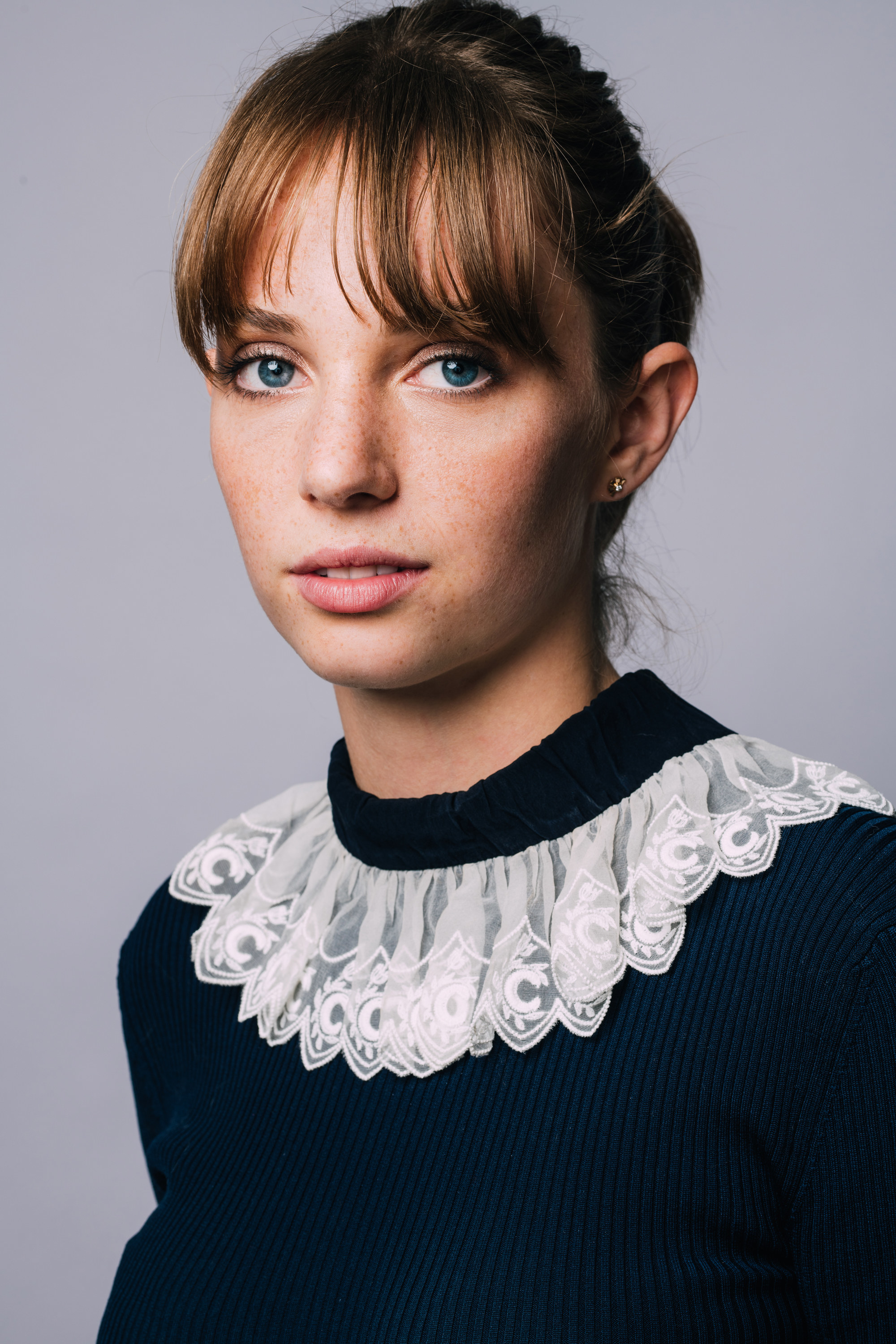 Source: Read Full Article