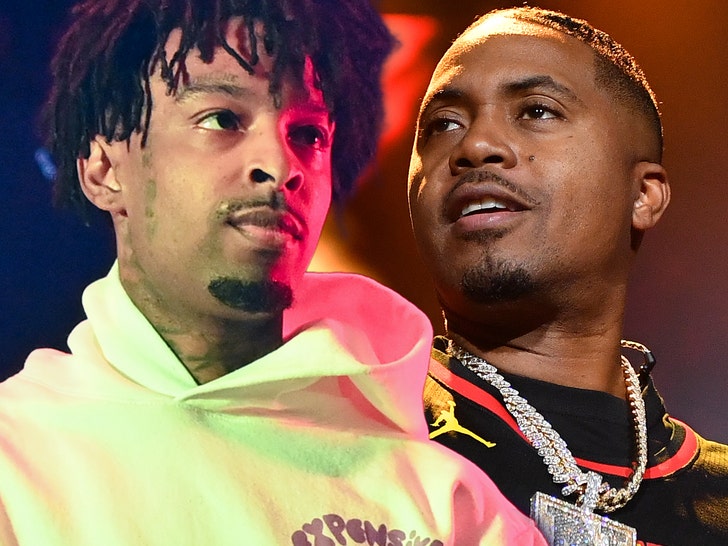 Nas and Hit-Boy just released their new "King's Disease III" album … but to hear 21 Savage tell it, it's all just a formality.
During a heated Clubhouse debate about rappers' longevity, 21 questioned Nas' relevancy as a whole … in addition to why fans still dissected hip hop music like it was anatomy class.
The Slaughter Gang rapper was also accused of "ageism" AKA hating on older MCs … similar to DJ Akademiks' recent controversy.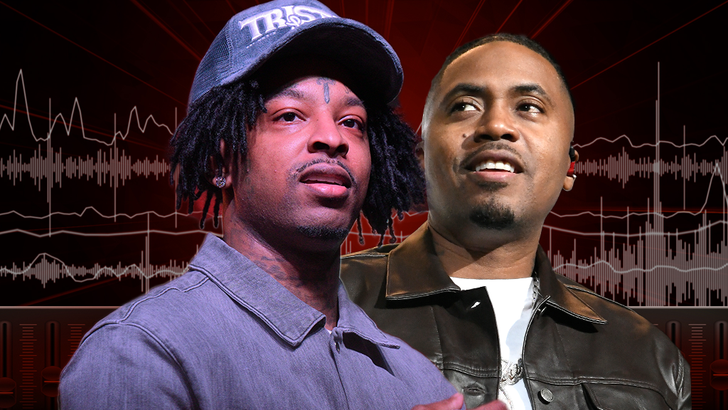 21 virtually shot down every example of Nas' relevancy during the argument — including his 2020 Grammy Award win, and doesn't think having ride-or-die fans who date back to his classic 1994 debut album "Illmatic" counts for current-day relevance.
The discussion tossed around several hip hop heavyweights such as Jay-Z, Snoop Dogg, Scarface, Too Short and Fat Joe as candidates for relevant "old rappers" … while Kool G Rap and Big Daddy Kane also caught slander for a nonexistent joint album.
21 is currently the Billboard 200 co-leader thanks to his Drake collaborative album "Her Loss" … which probably explains why he's feeling so confident in conversations like these.
Source: Read Full Article